Exploring tomorrow: What will tomorrow's workplace look like?
Our tasks and working methods are changing, and are a lot different from the way things were 15 years ago. Business structures and office designs must be constantly adapted and modified to meet the needs and demands of tomorrow. EFG strives to create furniture that supports new, smart ways of working, meeting and socialising. What needs and behaviours will shape tomorrow's workplace? We invited hand-picked experts in design, behavioural science and sustainability and let them tell us what they foresaw.
Anders Breitholtz
Material designer and strategist in circular economy
Founder of the Material Challenge Lab materials library and co-founder of Papershell, which makes sustainable material solutions that are more eco-friendly than diecast veneers, more weather resistant than plastic and stronger than fibre composites. Anders has 20 years' experience in materials and management consulting. He is a co-founder of a number of start-ups in materials, design and architecture.
Samuel West
Psychologist and scientist
Psychologist and specialist in cognitive behavioural therapy and organisational psychology with a focus on innovation and lecturers. His thesis (2015) focused on the way organisations can increase experimentation and exploration by promoting a playful approach. He is the founder of the Museum of Failure, the Disgusting Food Museum and the Museum of Activism, with exhibitions in such places as Los Angeles and Hongkong.
Jonas Pettersson
CEO and co-founder of Form Us With Love
Jonas serves as the primary design strategist at the Form Us With Love design studio, and defines the overarching vision for the studio's work. Jonas has worked with a number of sustainable solutions such as glass recycling, and products including Forgo soap and acoustic partitions for Baux. Appointed Designer of the Year and winner of a Red Dot Design Award.
Kristina Jonsson
Design and Product Developer, EFG
Driven, solution-oriented product designer with more than 15 years' experience. Kristina works from concept to finished product in EFG's design team and collaborates with external designers such as Form Us With Love, Berg & Hindenes, Olle Lundberg and Jonas Forsman.
Andreas Mattisson
Manager Product Development, EFG
Andreas has a master's degree in technology and economics; his youth was influenced by architecture and forestry, and he focuses on the many different aspects of sustainability. He has run projects that have led to a number of awards including the Neocon Innovation Award, Design S, the Red Dot Design Award, Innovations-SM, Muze, the European Aluminium Award and others.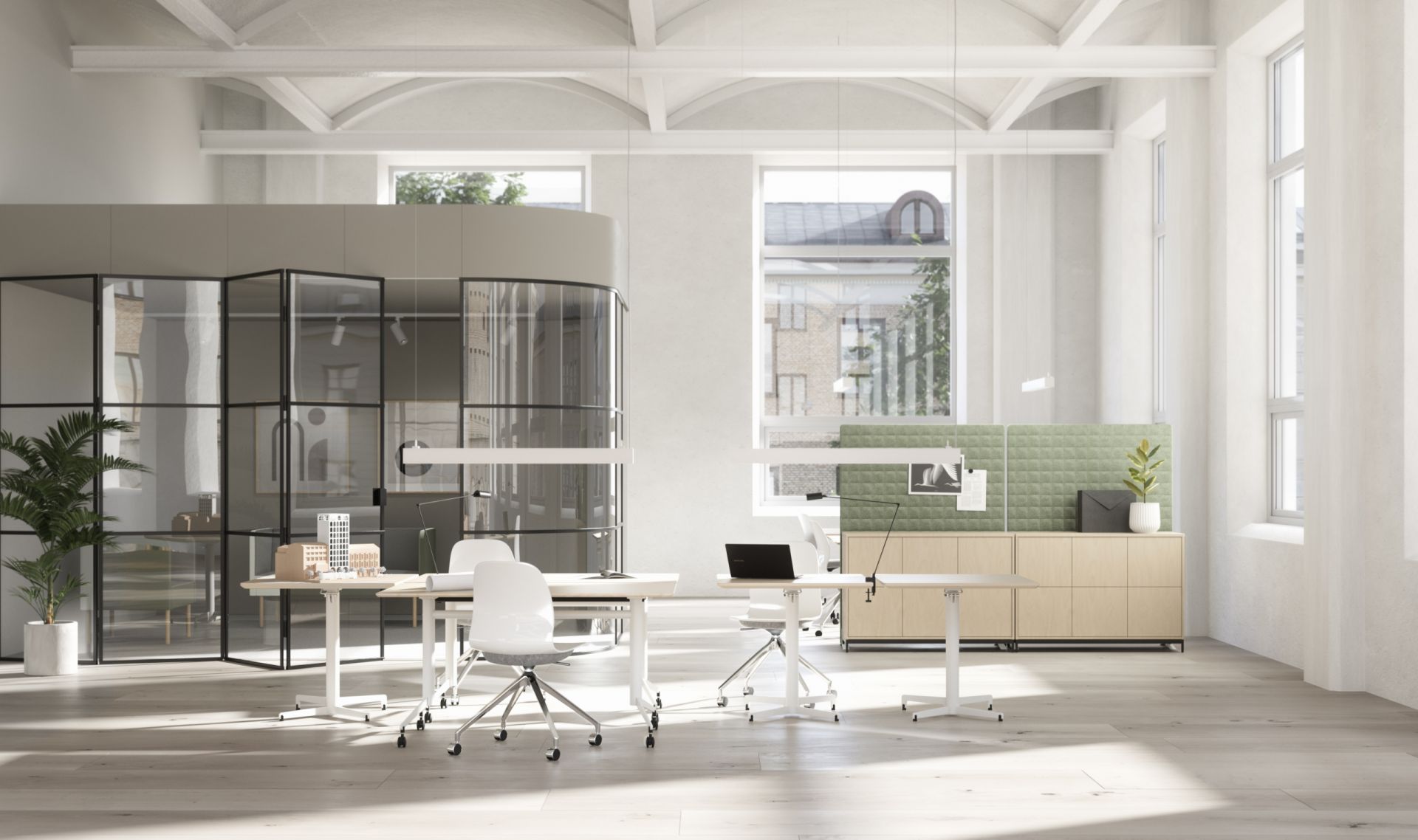 Flexibility is the key
Today, the flexibility offered by many companies in response to the Covid pandemic is standard practice in an increasing number of workplaces. This applies both to our choice of workplace and the way the office is designed. We are location independent; we are mobile, nimble and we work more digitally. Focused work takes place both remotely and at the office, and this mix is expected to continue. Decentralised work models where flexibility is essential demand new interior design concepts, and several aspects are also included in what we term the office of tomorrow.
The office as a culture carrier
Even before the Covid pandemic, the skills shortage was an obstacle to growth in many companies. When we are able to work anywhere, the company assumes even greater importance as a culture carrier as it has to be a place we enjoy and identify with. In the future, the difference will be about feeling we are going to our company, not just any company. This will be essential for recruiting and retaining staff. The most important role for the physical workplace will be as a meeting place for social exchange and co-working; a place where we solve problems and create ideas together.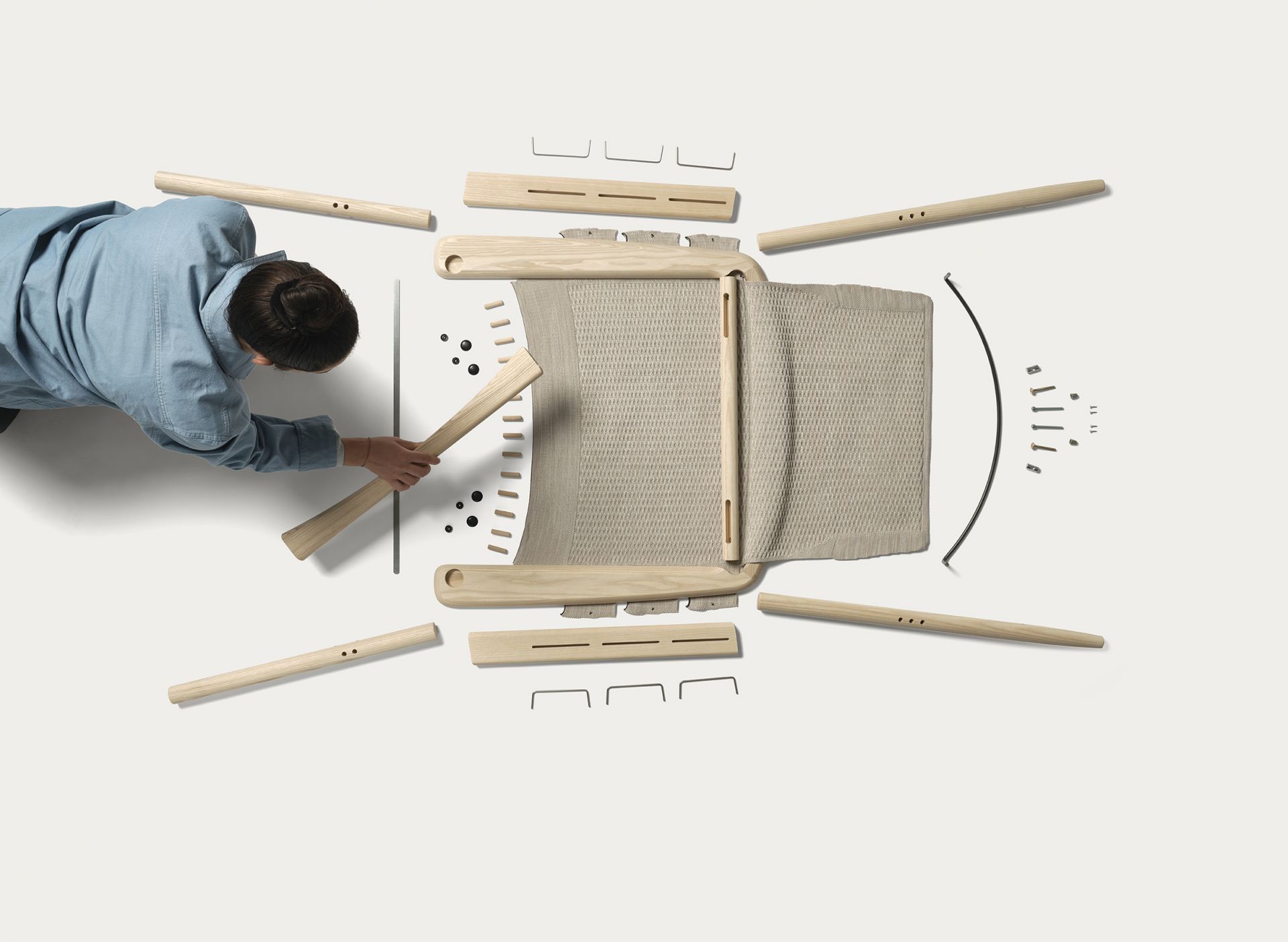 Sustainability will characterise design
In company life, sustainability will mean more than yesterday's goodwill. It will be essential for the companies of tomorrow to be attractive to personnel, customers and investors alike, as wasted resources are too costly for companies, society and the planet over the long term. Thus, circularity and sustainability are all about increasing resource efficiency and prioritising right. When design briefs are in line with the society, we are on our way toward, they will impact the way furniture is produced. Putting the designer's skills to good use will be even more important if we are to meet tomorrow's KPIs.