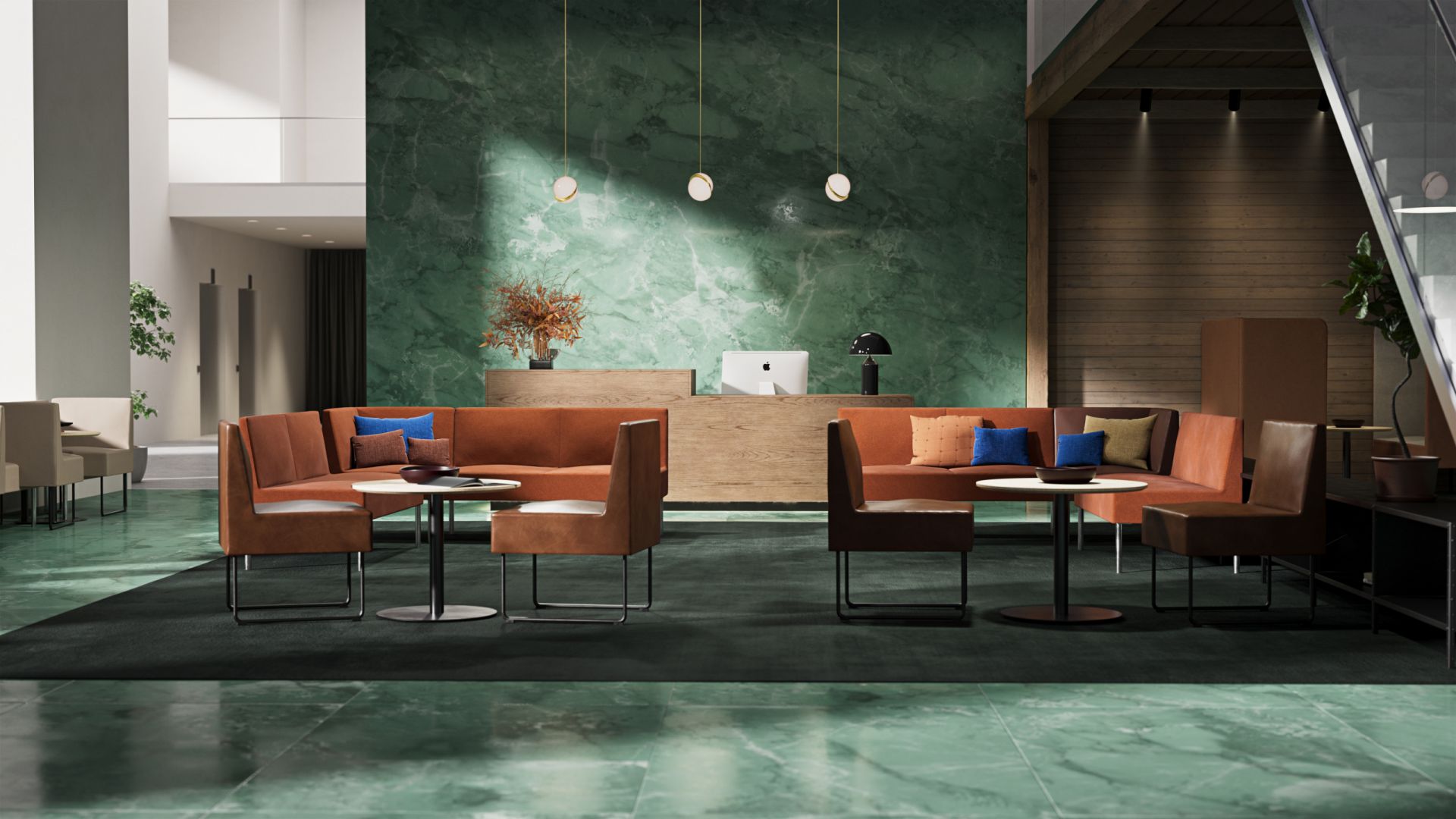 Spaces
Create a pleasant atmosphere in reception and lounge areas
With furniture from EFG, you can tailor the spaces in your office to reflect the company's identity and make both employees and visitors feel welcome. First impressions really do last, and the reception area gives a feeling of who you are in just a few seconds. Should the first impression be stimulating or relaxing? Create an inviting entrance through careful selection of everything from reception desks to seating where the guests can wait. A lounge should invite people to take breaks or hold more spontaneous meetings. A calmer acoustic environment promotes a sense of well-being in the lounge. Lounge areas in open plan offices can be perceived as noisy, particularly if people regularly pass through the office. This can be solved by using screens and sound absorbers, but upholstered chairs, pouffes, sofas and armchairs also absorb noise.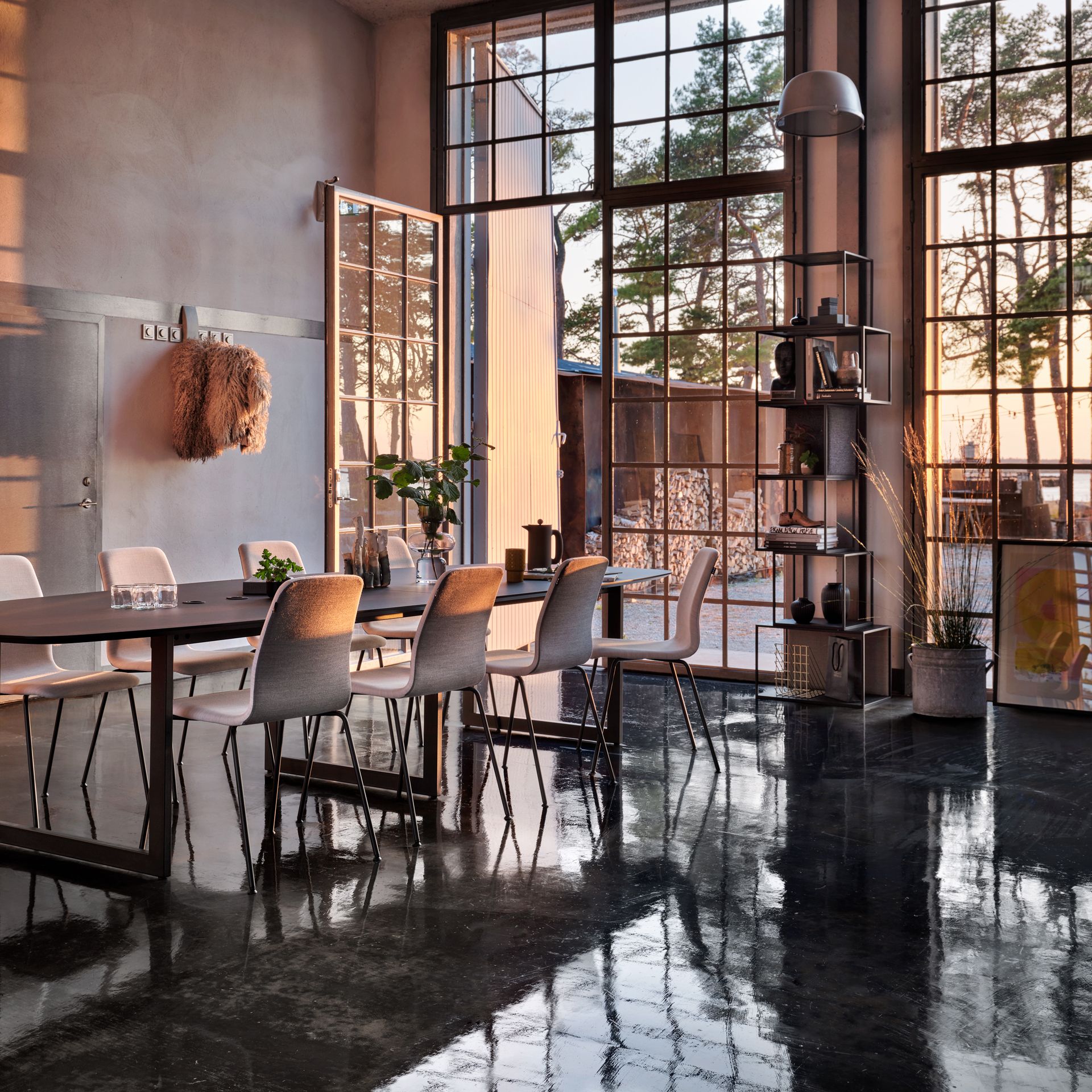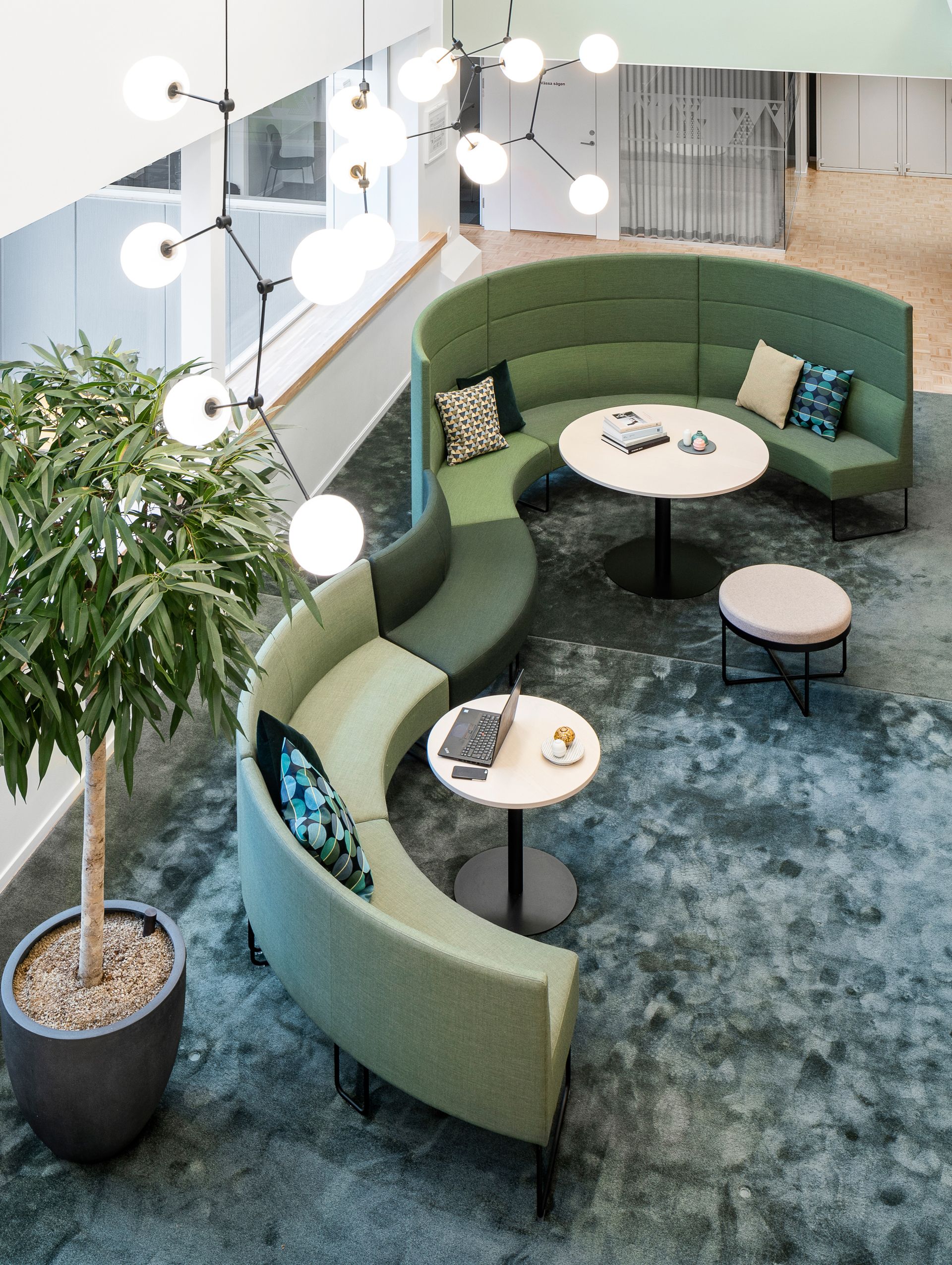 Smart interior design in work rooms, kitchens and meeting rooms
Workplaces in rooms or open plan offices need ergonomic chairs that are comfortable to sit in throughout the working day. With sit-stand desks, it's easy for the employees to vary their working position from time to time. Flexible storage such as shelves and drawer units that don't take up too much space are ideal for surfaces where desk places are prioritised. Green plants improve the air quality and bring a sense of life and calmness to a room. And just like the reception area, a meeting room carefully equipped with comfortable chairs is extremely important when you have external visitors. Choose tables that offer multiple places and have recessed electrical outlets – a great choice both for physical and remote meetings. The company's kitchen or dining room should adapt to breakfast meetings, lunch, breaks and after work events. Circular tables or high tables with bar stools are a sociable choice in the kitchen, while oblong tables can be a better choice for the larger dining room.