EFG offers high-quality, ergonomic furniture that blends into a domestic environment and creates a functional and effective home office.
Create a safe and comfortable home workplace
Flexible working conditions with the option of working from home have become an increasingly important aspect of being an attractive employer. In a survey from International Workplace Group (IWG), 80% of respondents say that flexible working helps a company to recruit and retain the best talents. The survey also showed that more than 80% of respondents feel flexible working helps their company to be competitive and to maximise profits. Regardless of whether you work from home now and then or over a longer period, your desk and chair at home need to be just as good as those in the office, in order to promote both health and productivity. The benefits of a good working environment are better mental and physical health, and lower sickness absence, but also improved employee performance. To work safely, ergonomically and effectively, we offer office furniture that fits into every home.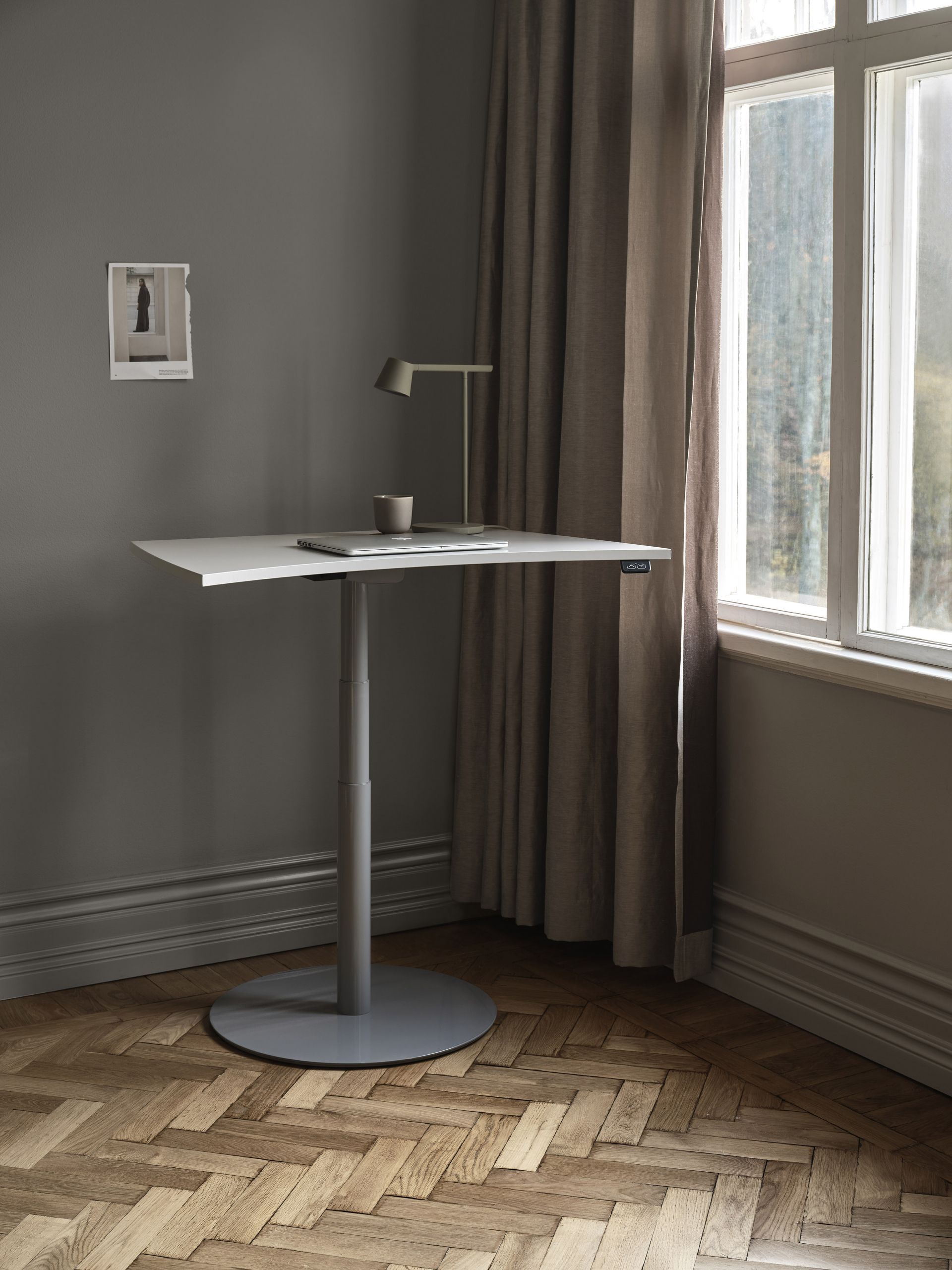 Flexible desks and ergonomic chairs for the home office
If you love the freedom of changing your working position during the day, a sit-stand desk is an obvious choice for the home office. Rise and Neet are two sit-stand desks with a focus on simple design and user-friendly functionality. The desks are also available in different sizes and with stands in white, grey and black to blend in with most homes. Worktops are available in many different versions and materials. They are also easy and quick to install without any need for technicians. The Solo pedestal desk is available with a circular or square worktop or a body cutout and is particularly suitable for smaller spaces and for laptops.
An ergonomic chair is the foundation of the home office, particularly if you work at your computer for many hours.
Yoyo is a stylish office chair with an open or covered mesh back that moves with the body and provides exactly the right amount of support, throughout the working day. Yoyo is quick to assemble in the home without tools or screws! Archie with a swivel base and arm rest is a home office choice that's as stylish as it is comfortable. The chair's design easily fits into the domestic environment, and the flexible back promotes a mobile working position.