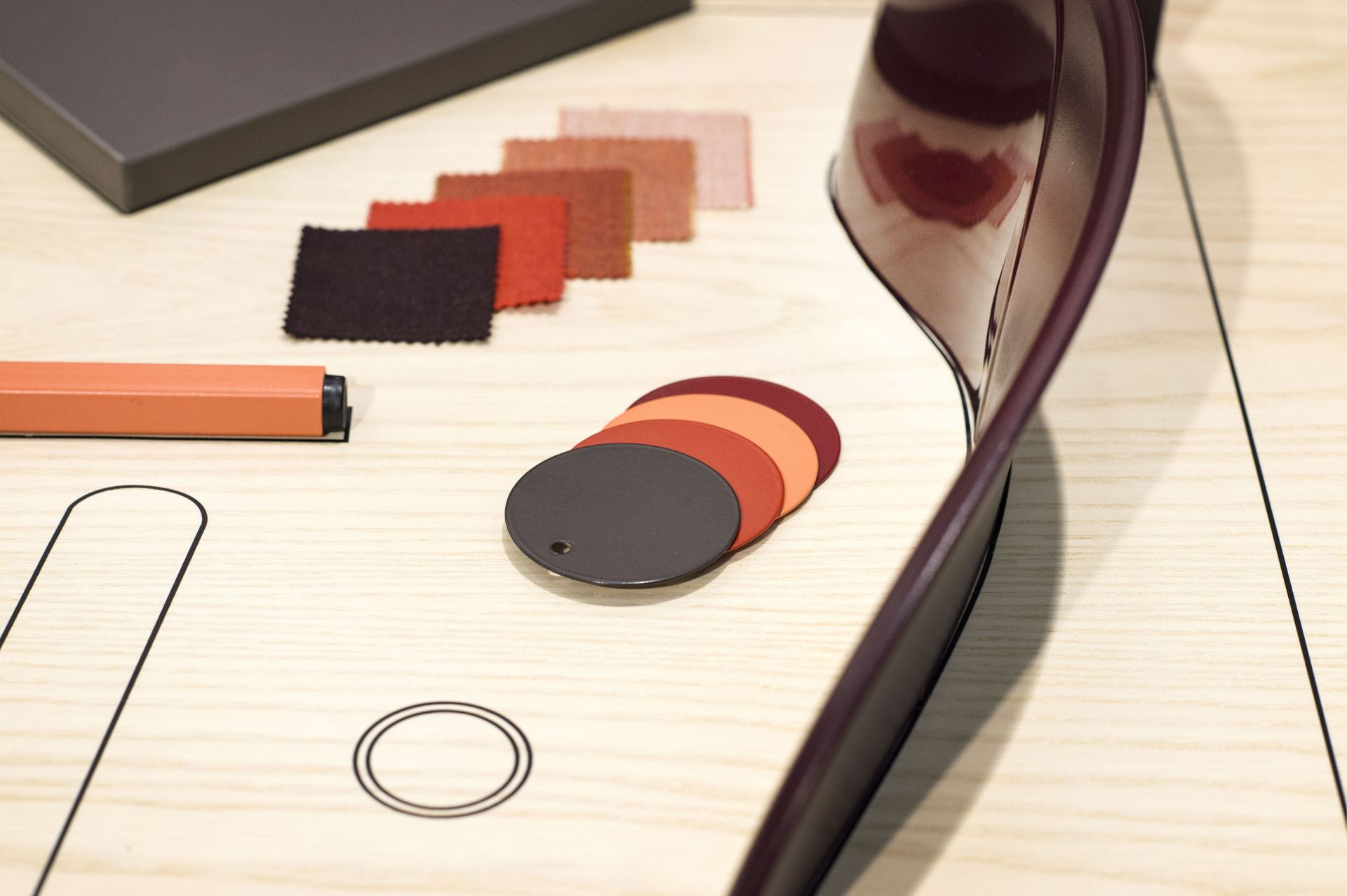 Inspiration
Customised furniture
Would you like an item of furniture in different dimensions or another material? All of EFG's standard variants can be customised in terms of design, material, fabric, dimensions and colour, so that they fit perfectly with your requirements.
Tailor-made design beyond the standard
The idea with our furniture is that it should be possible to change it over time – so we already offer a wide range of options and variants for you to choose from. If you want something extra, our standard variants can be tailor-made in terms of design, material and colour according to your taste and requirements. Perhaps you need a made-to-measure sofa, a chair frame in a particular colour or a table top in another material. Or something completely different! Our special products include the Collaborate table and our Create and Aura storage. And our special materials include veneers in walnut, oak, ash and maple.