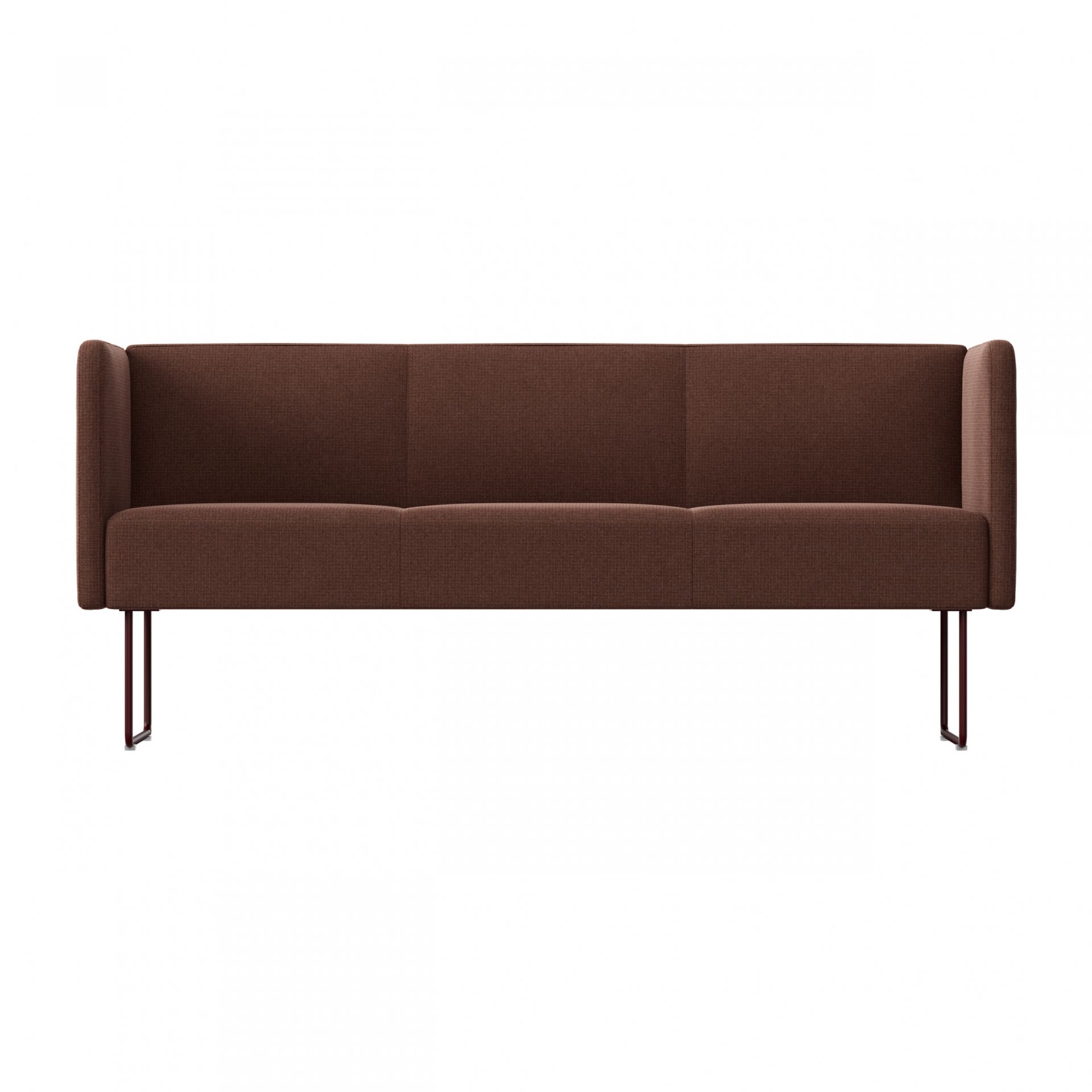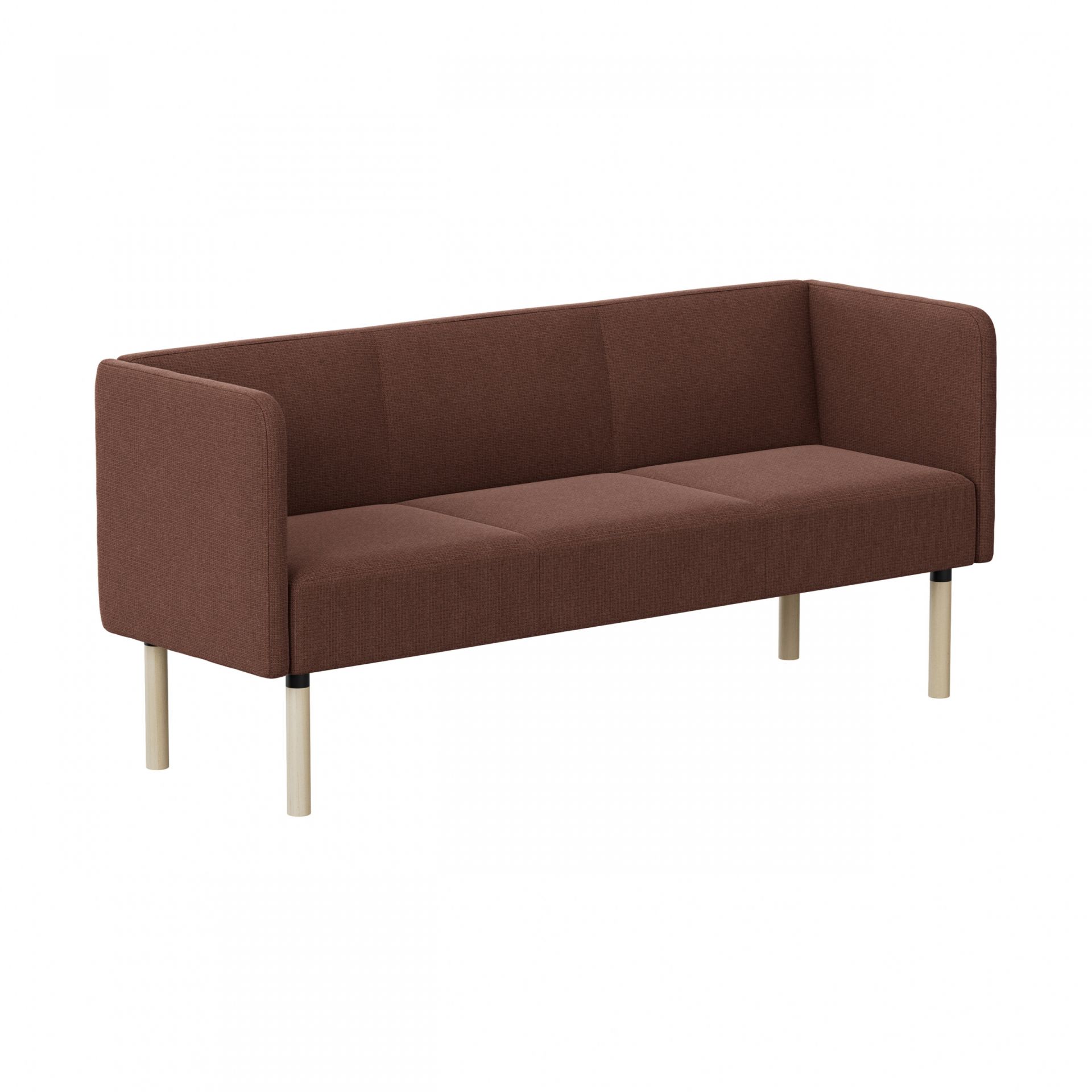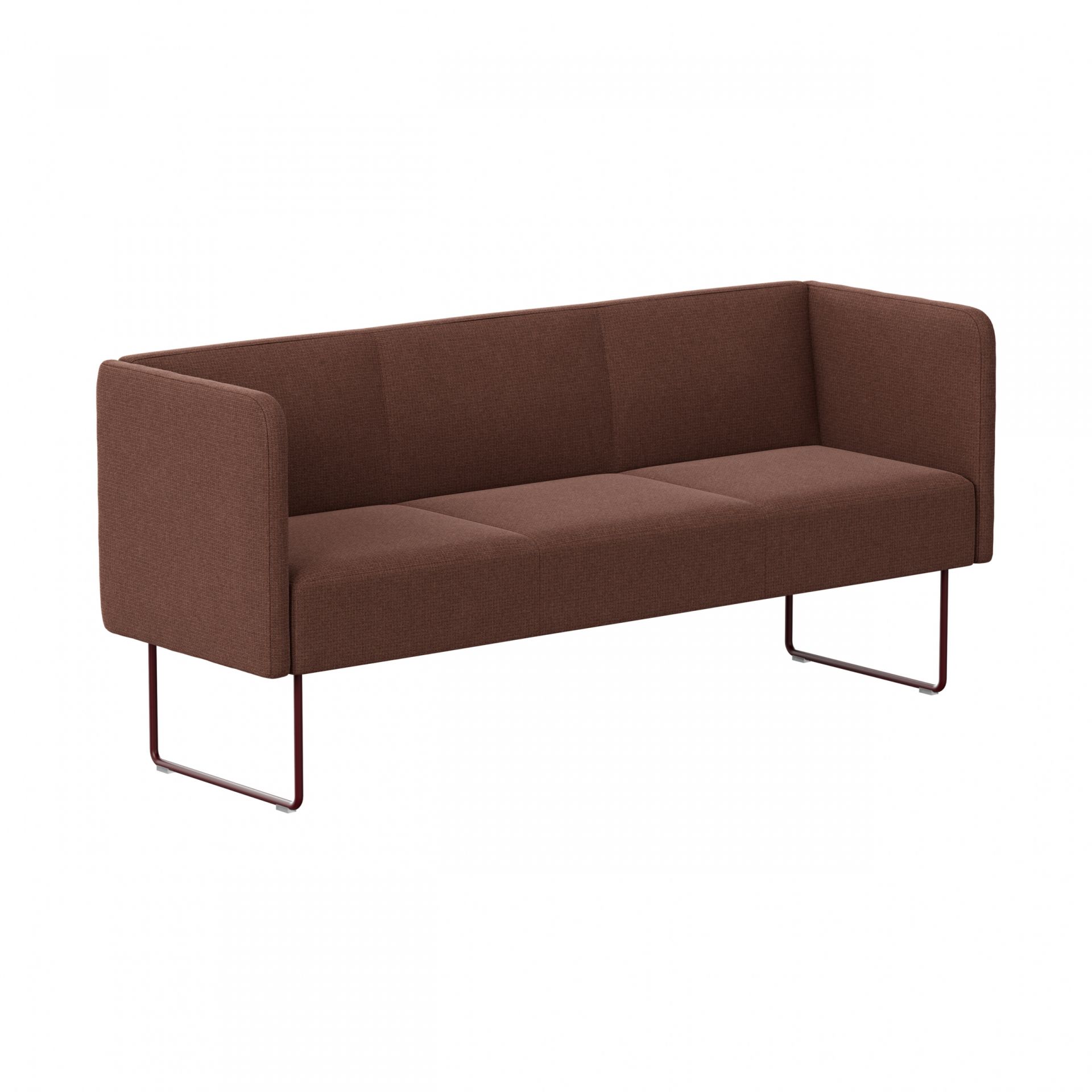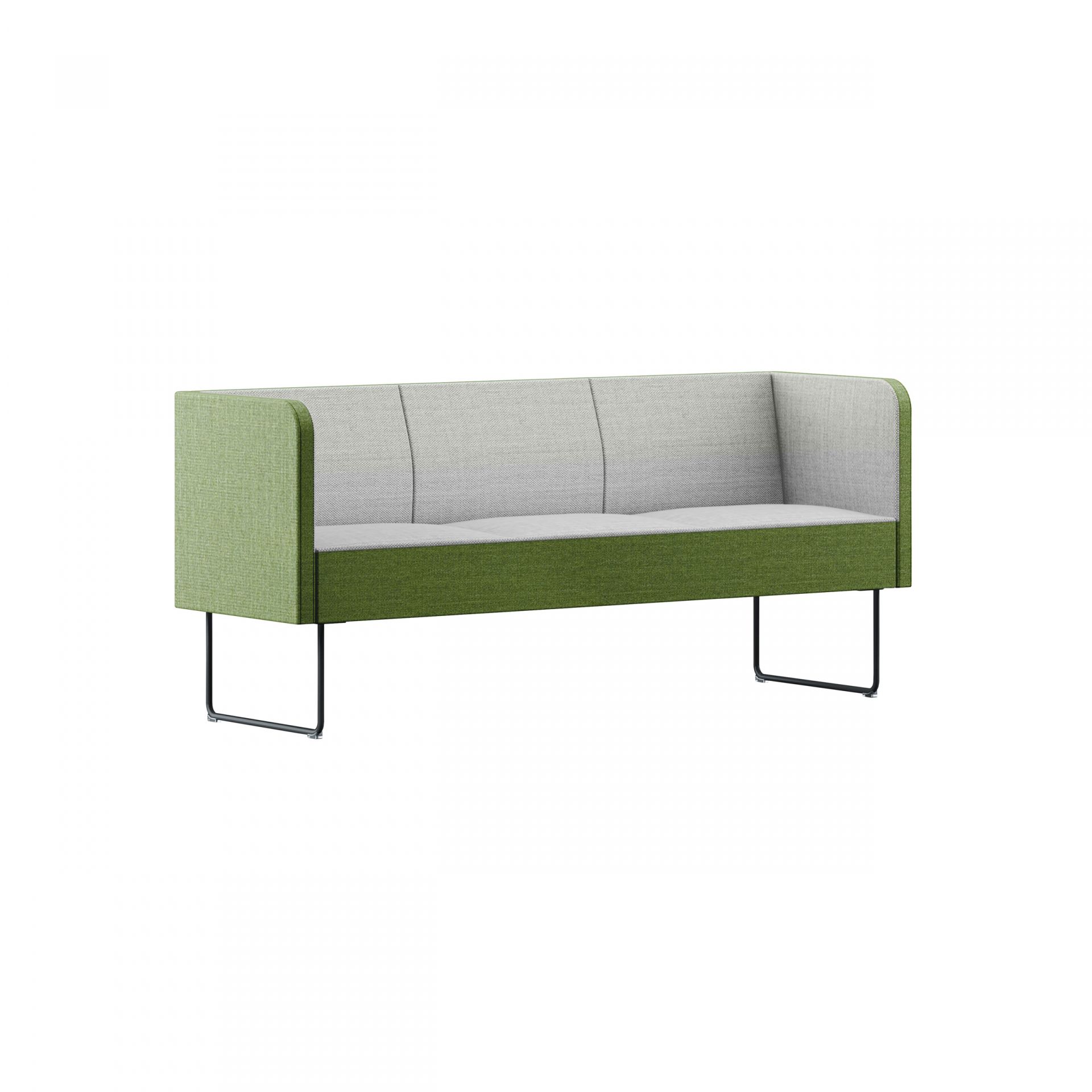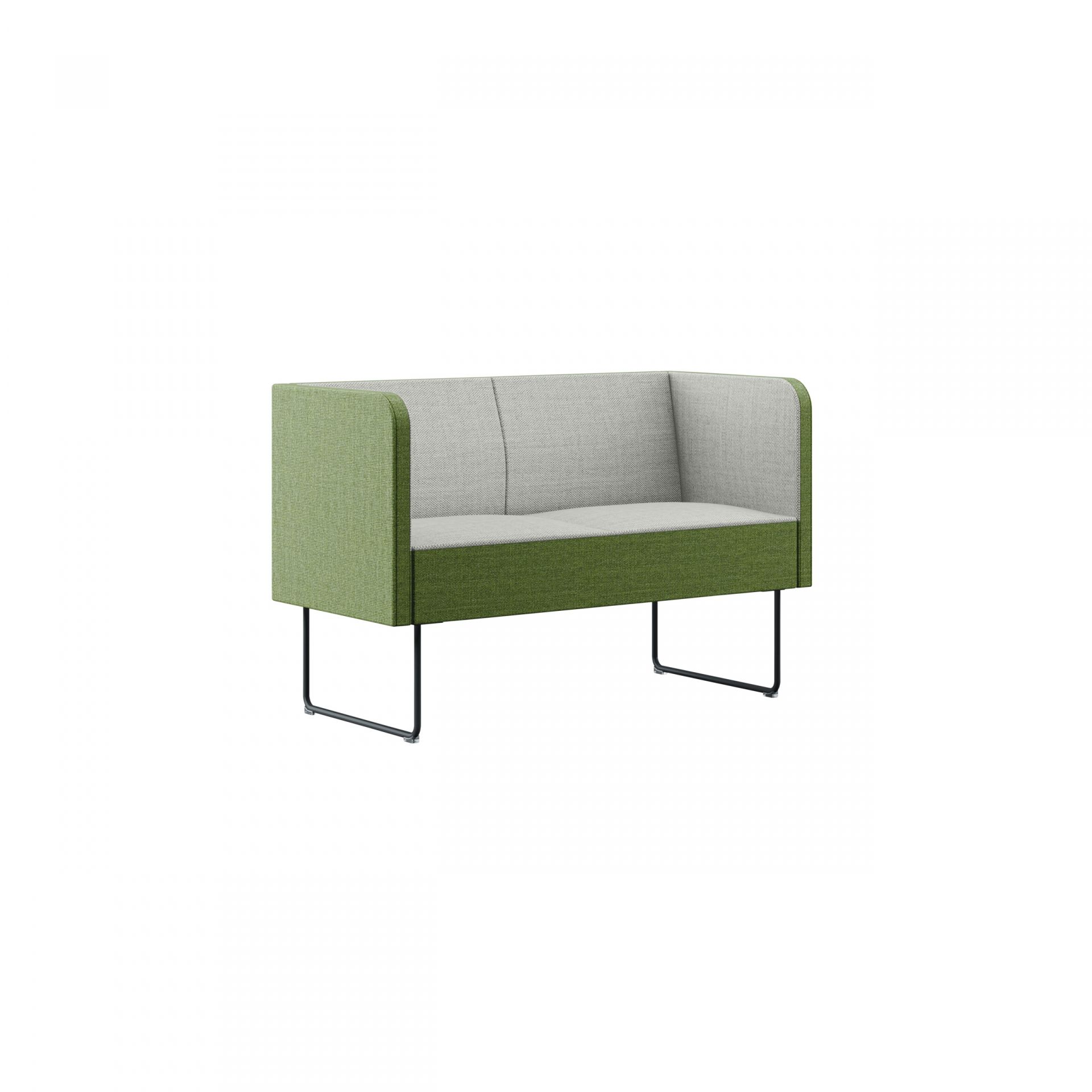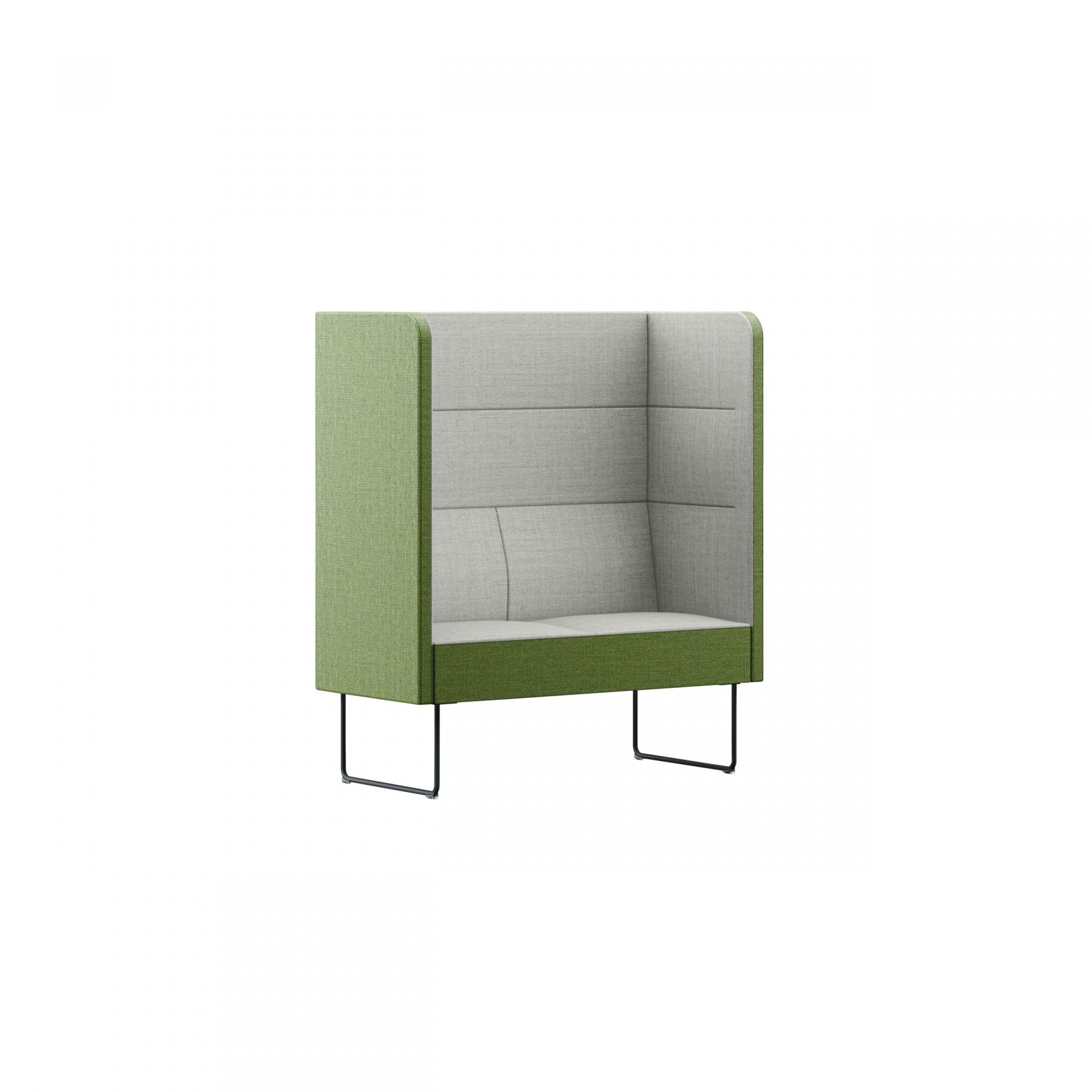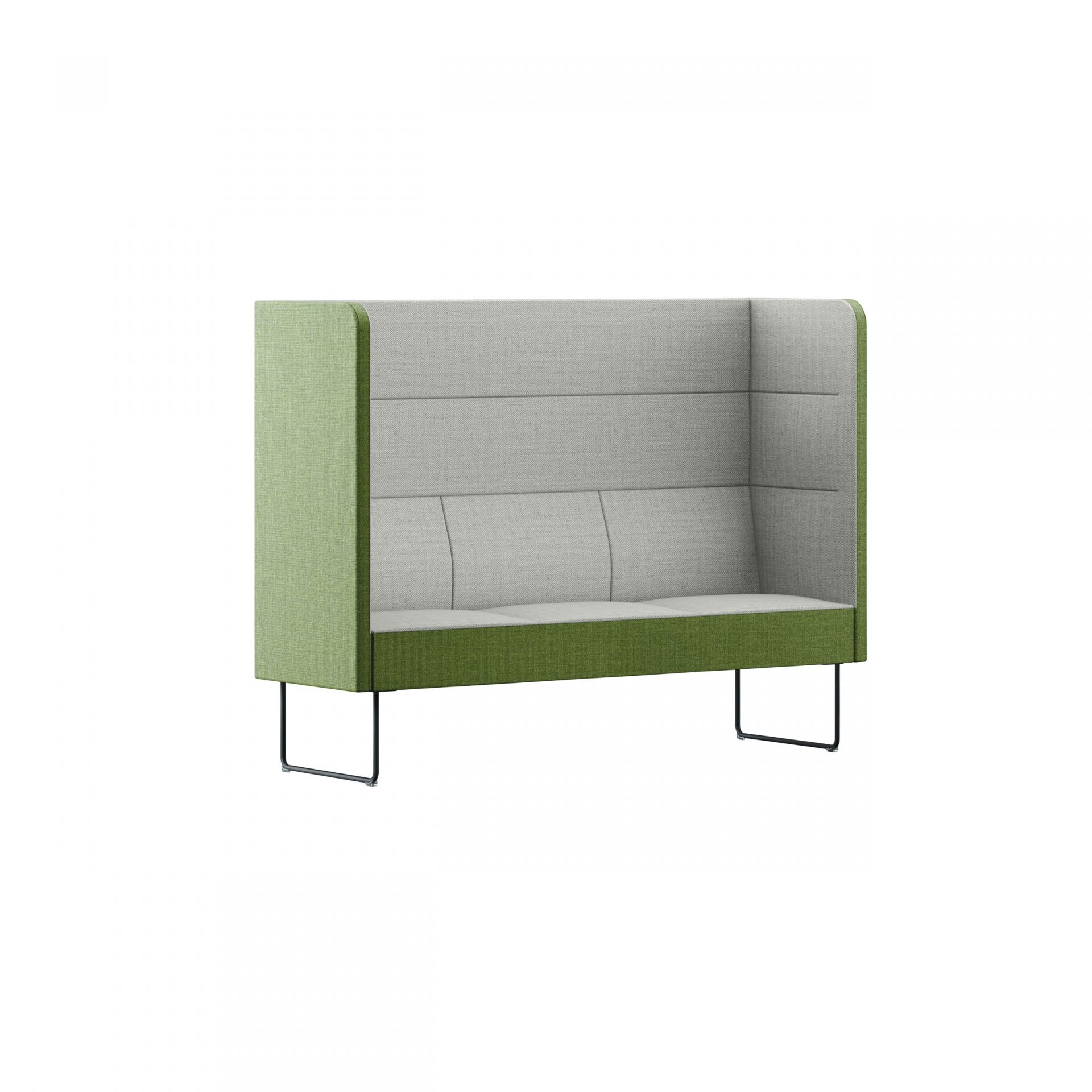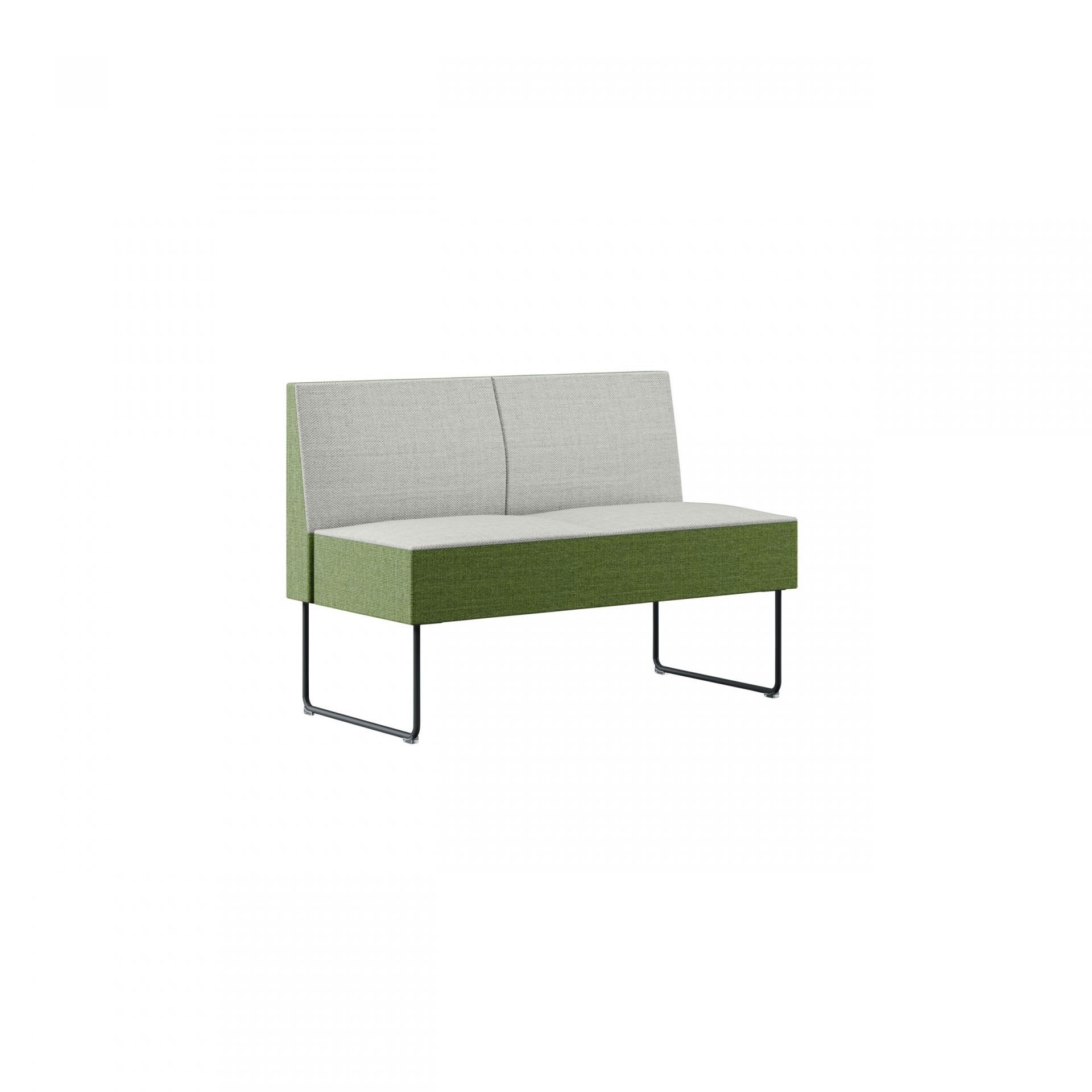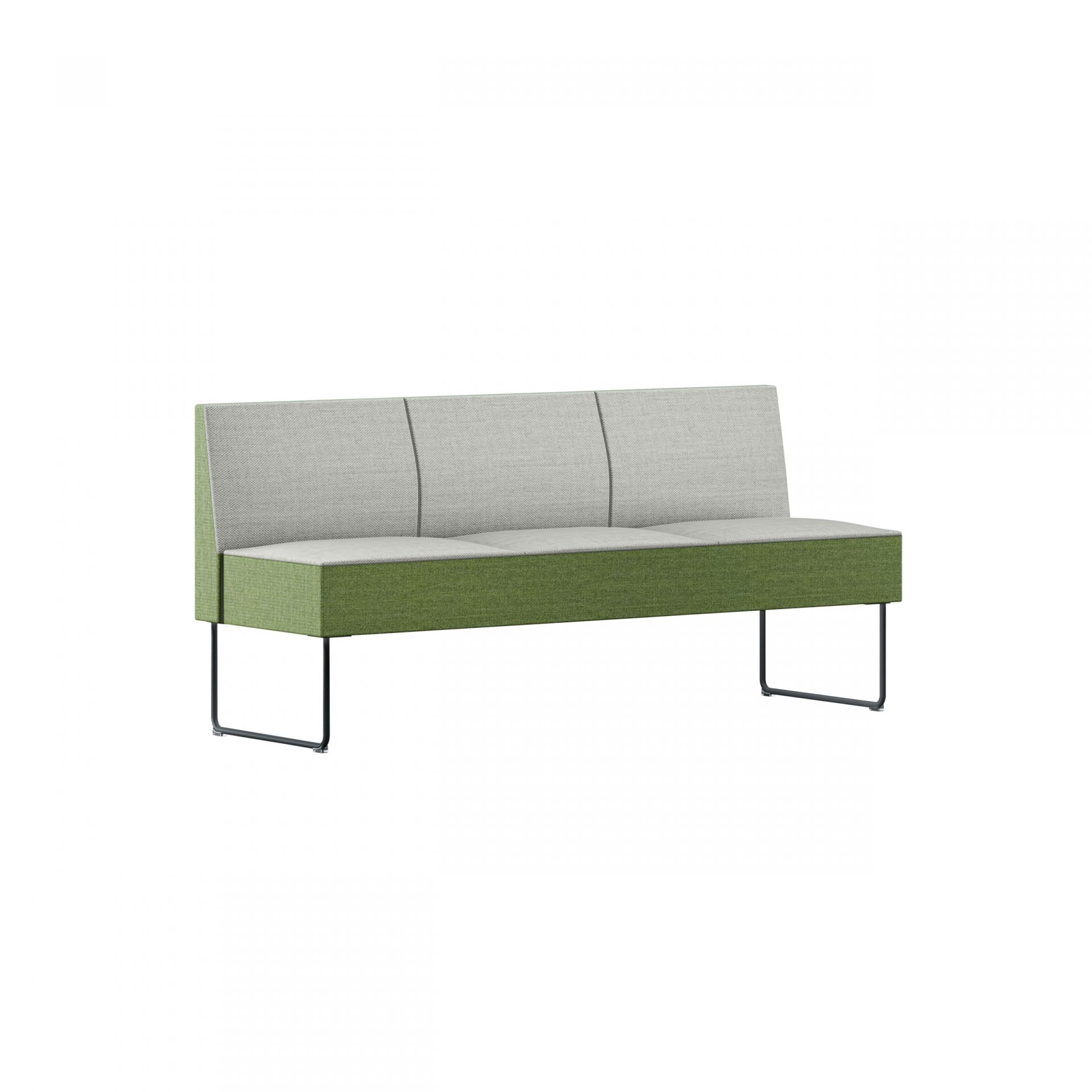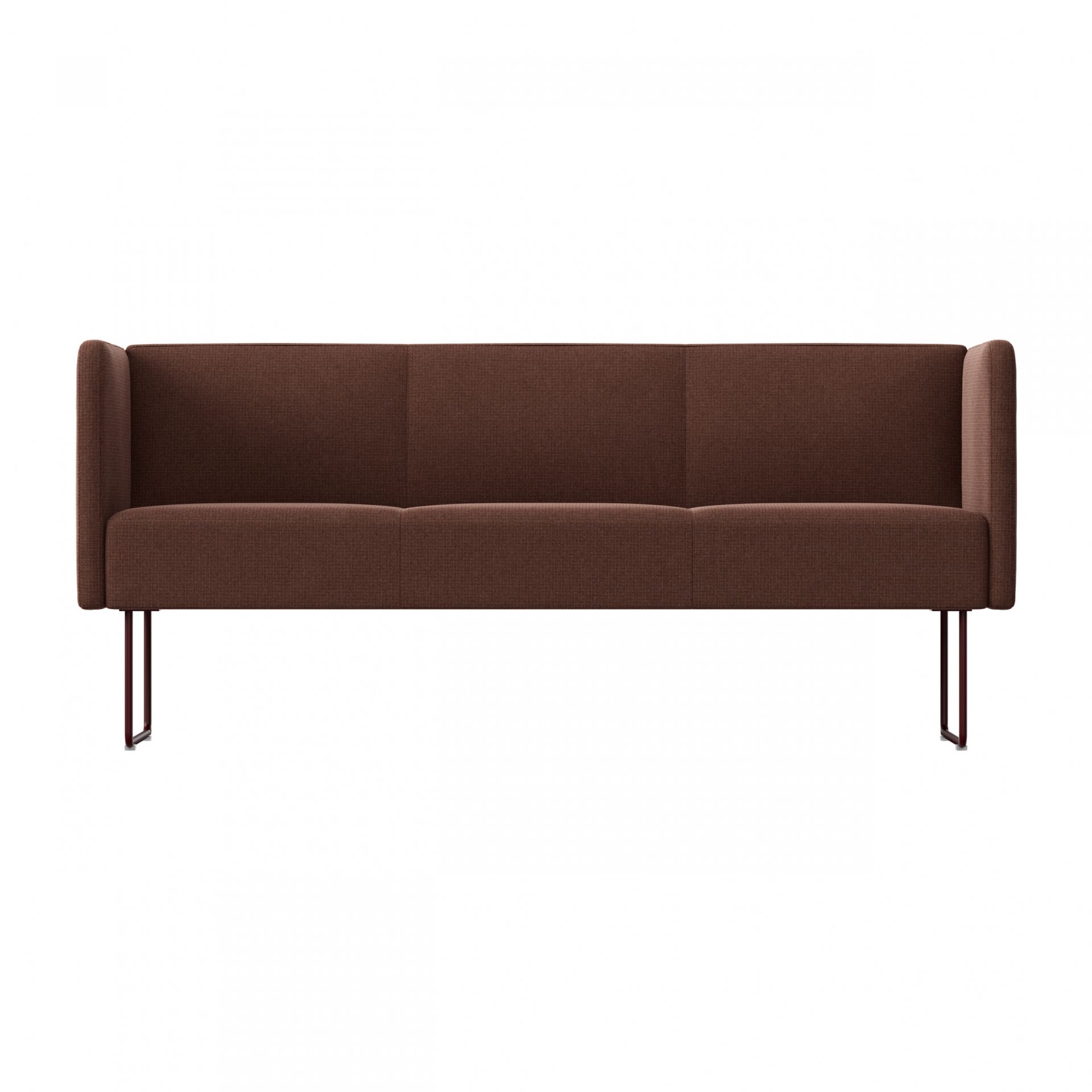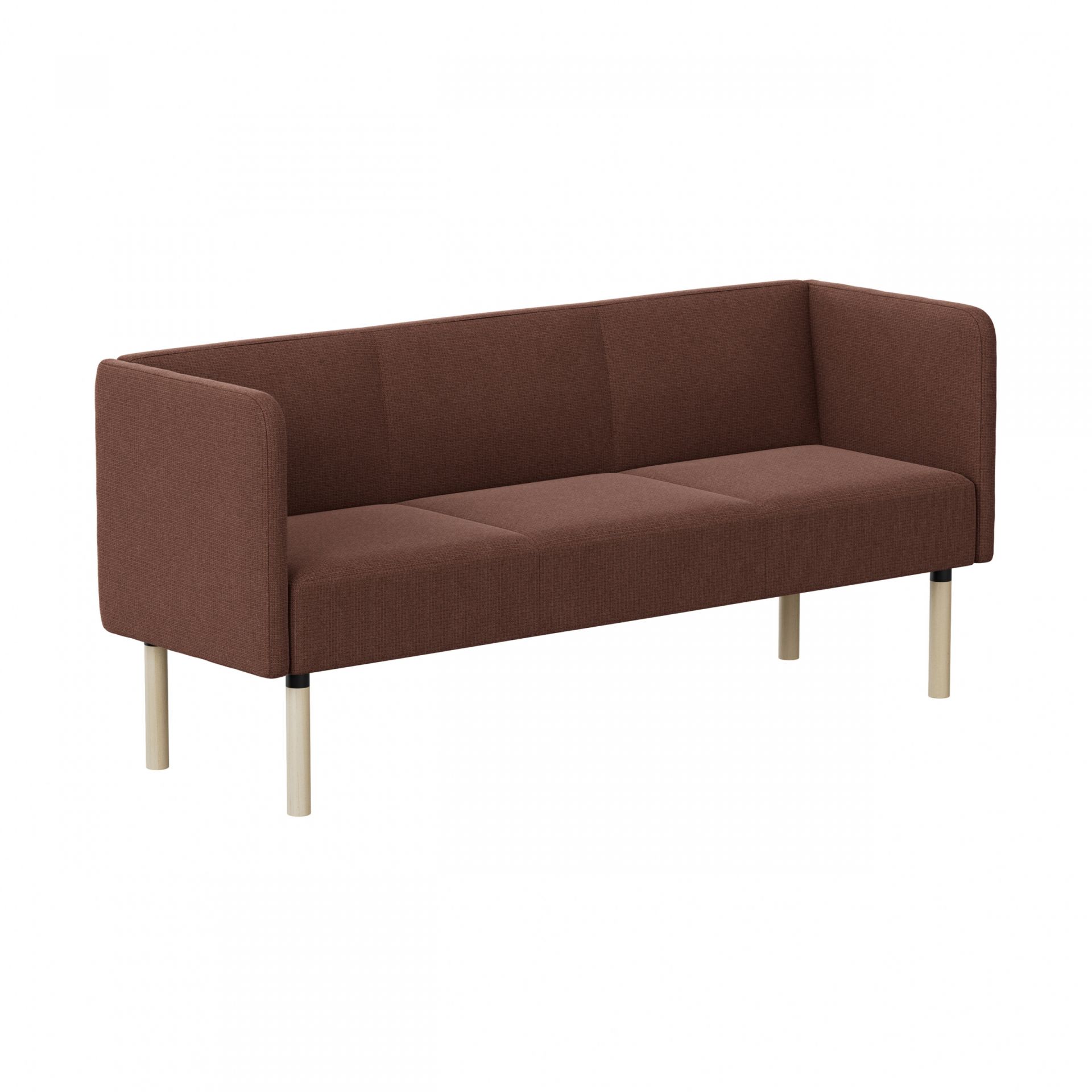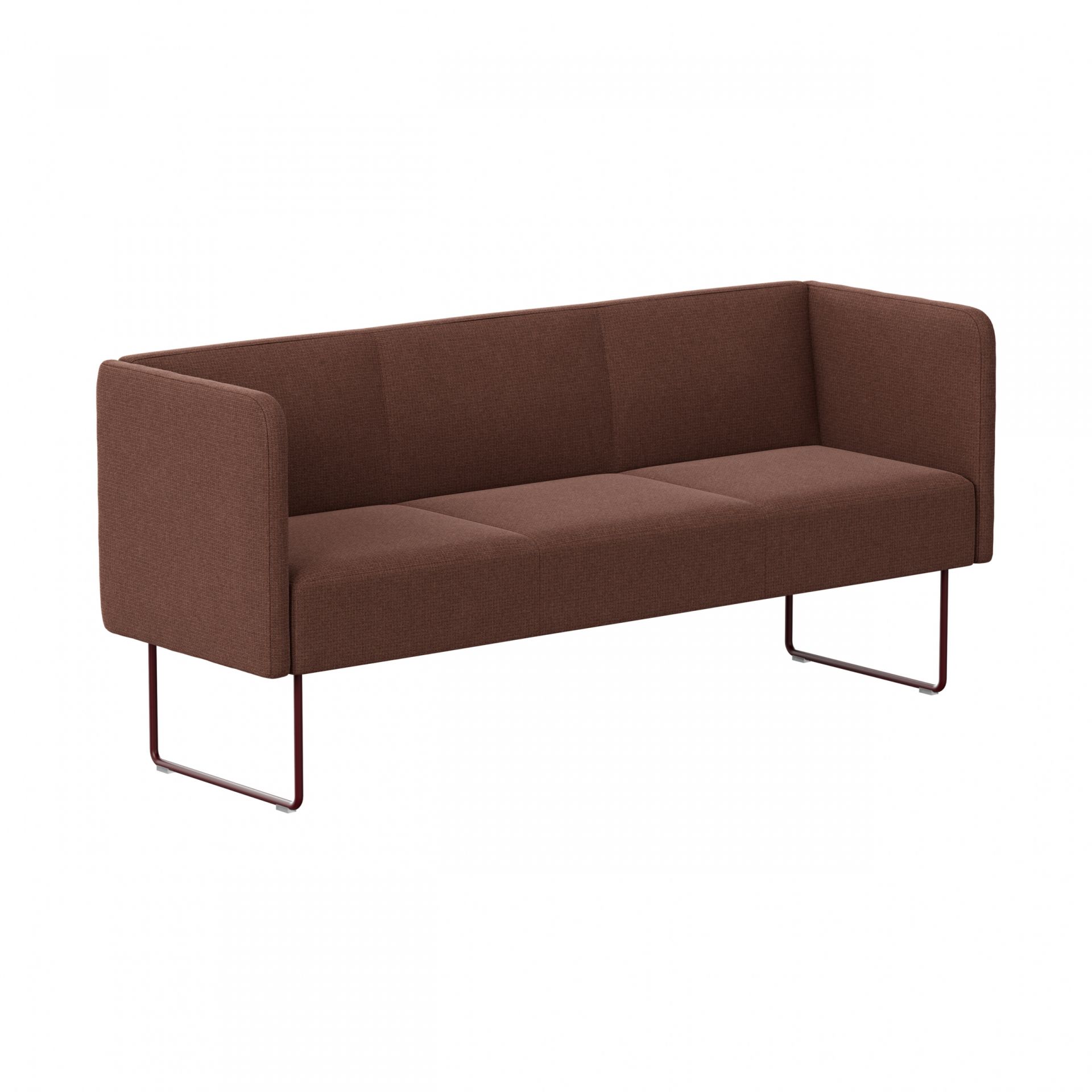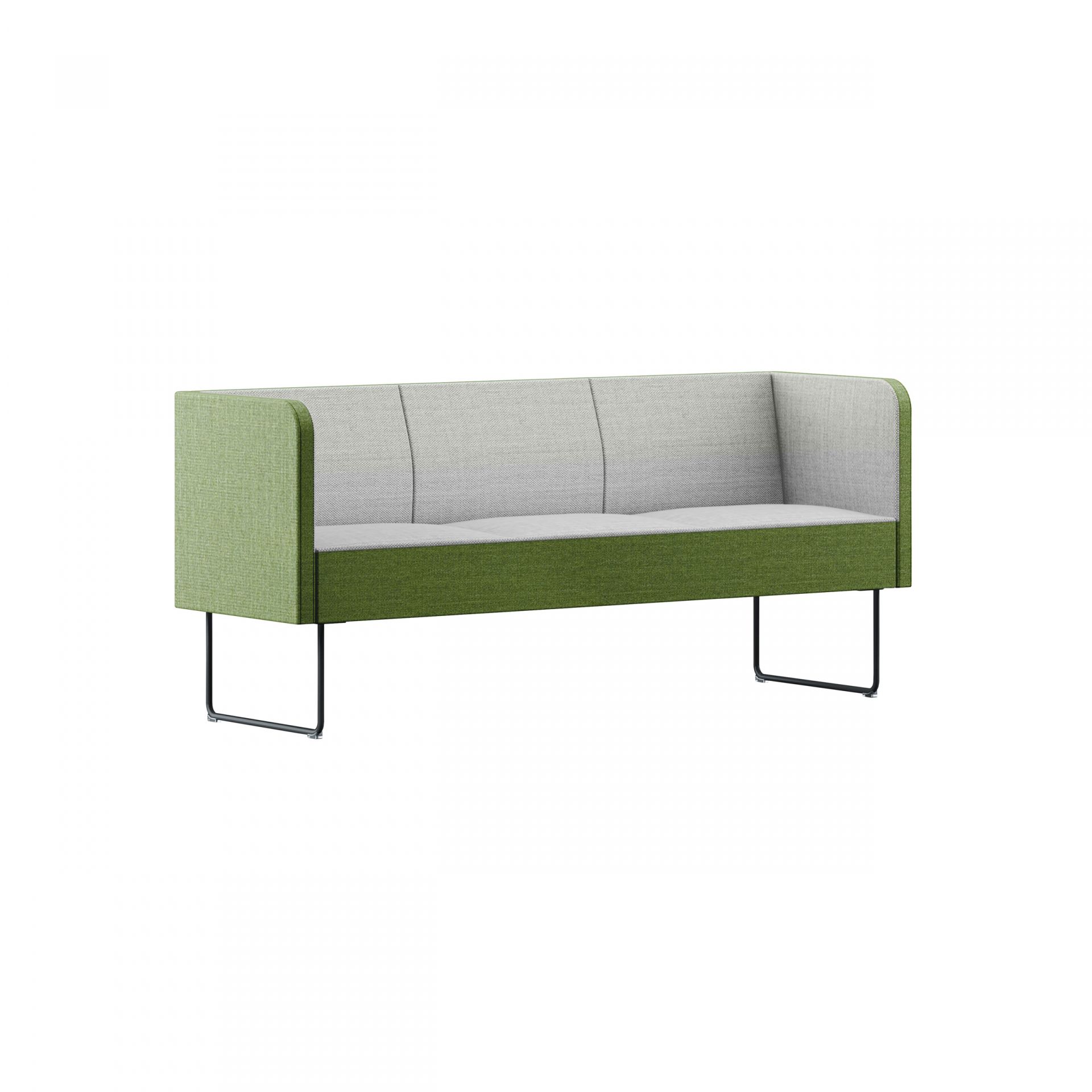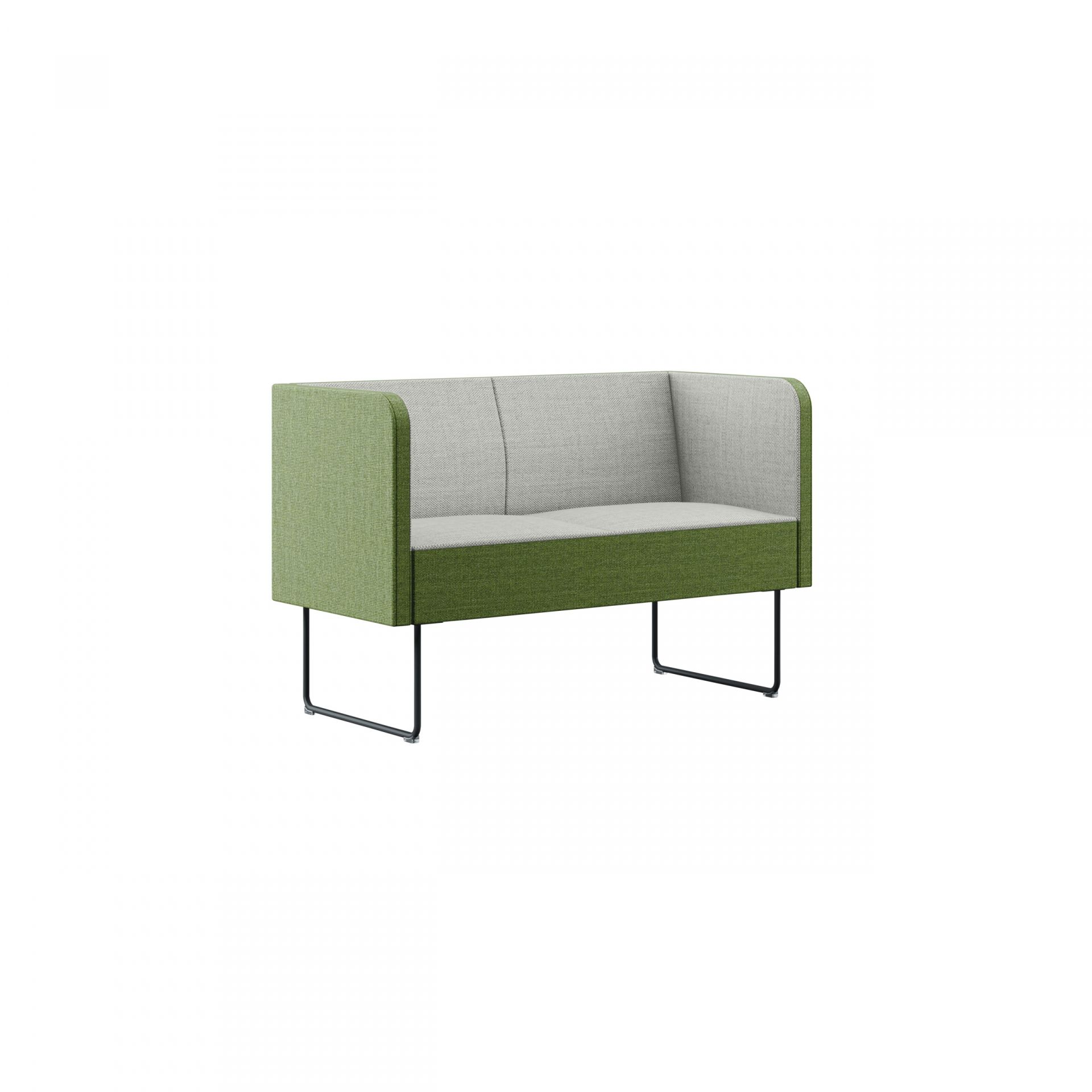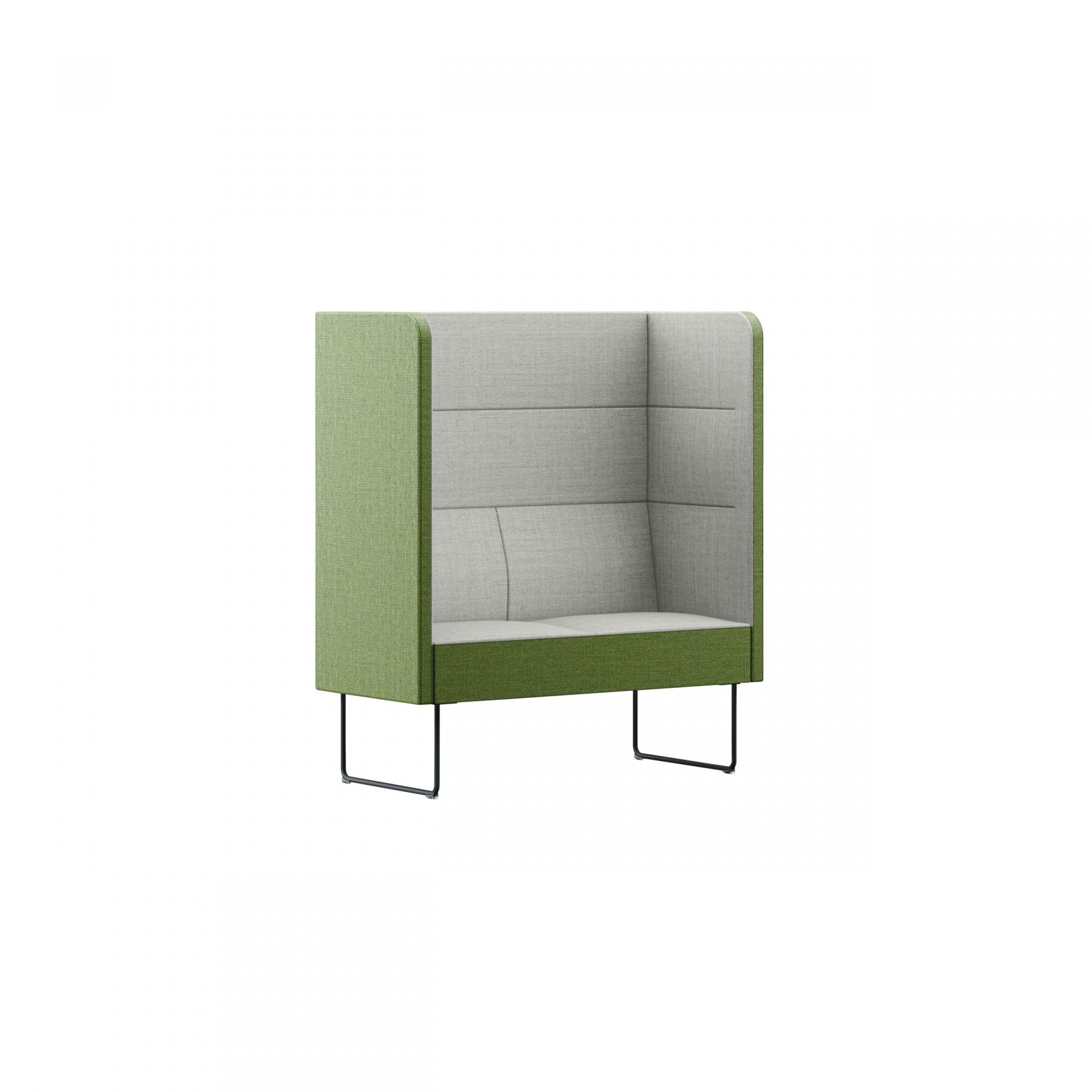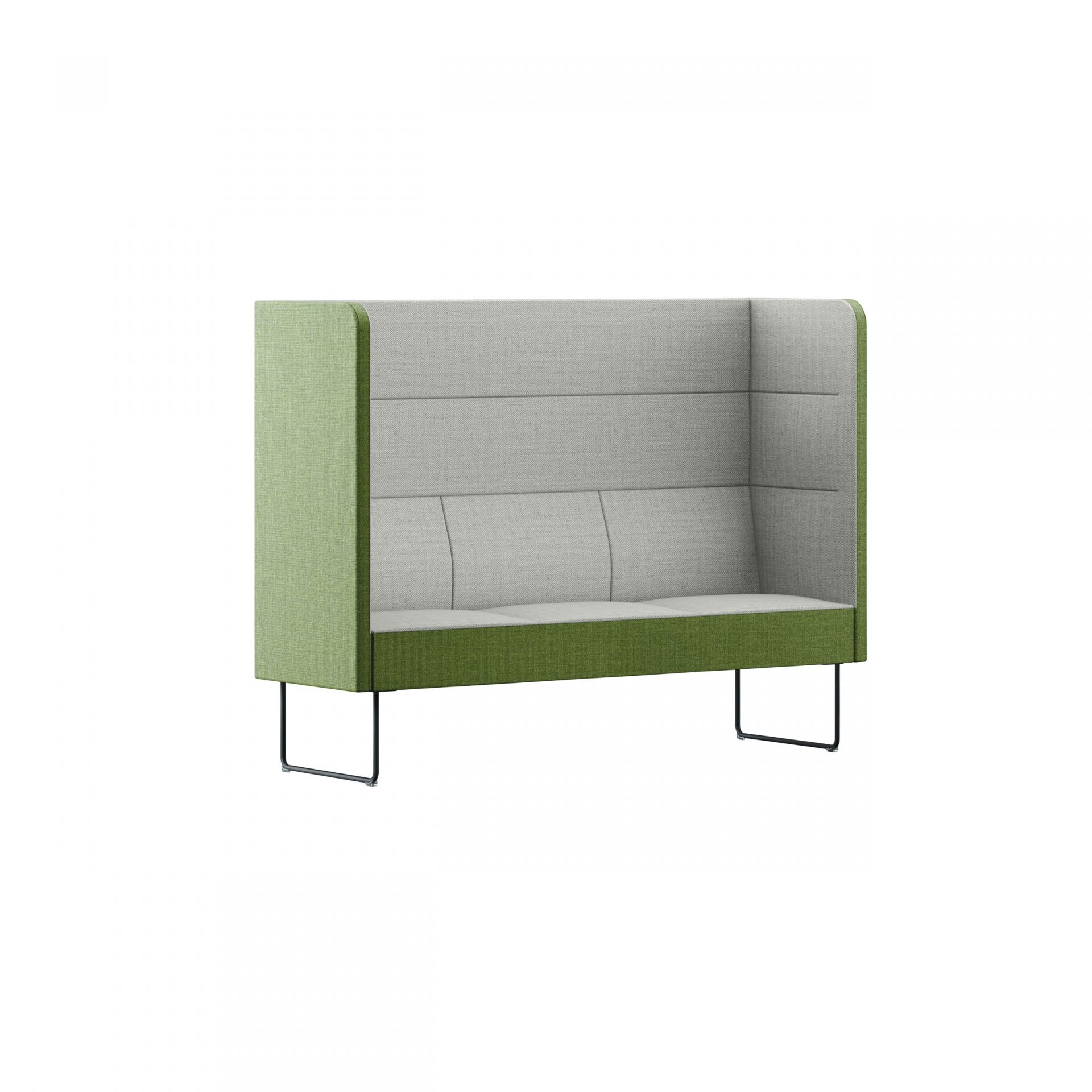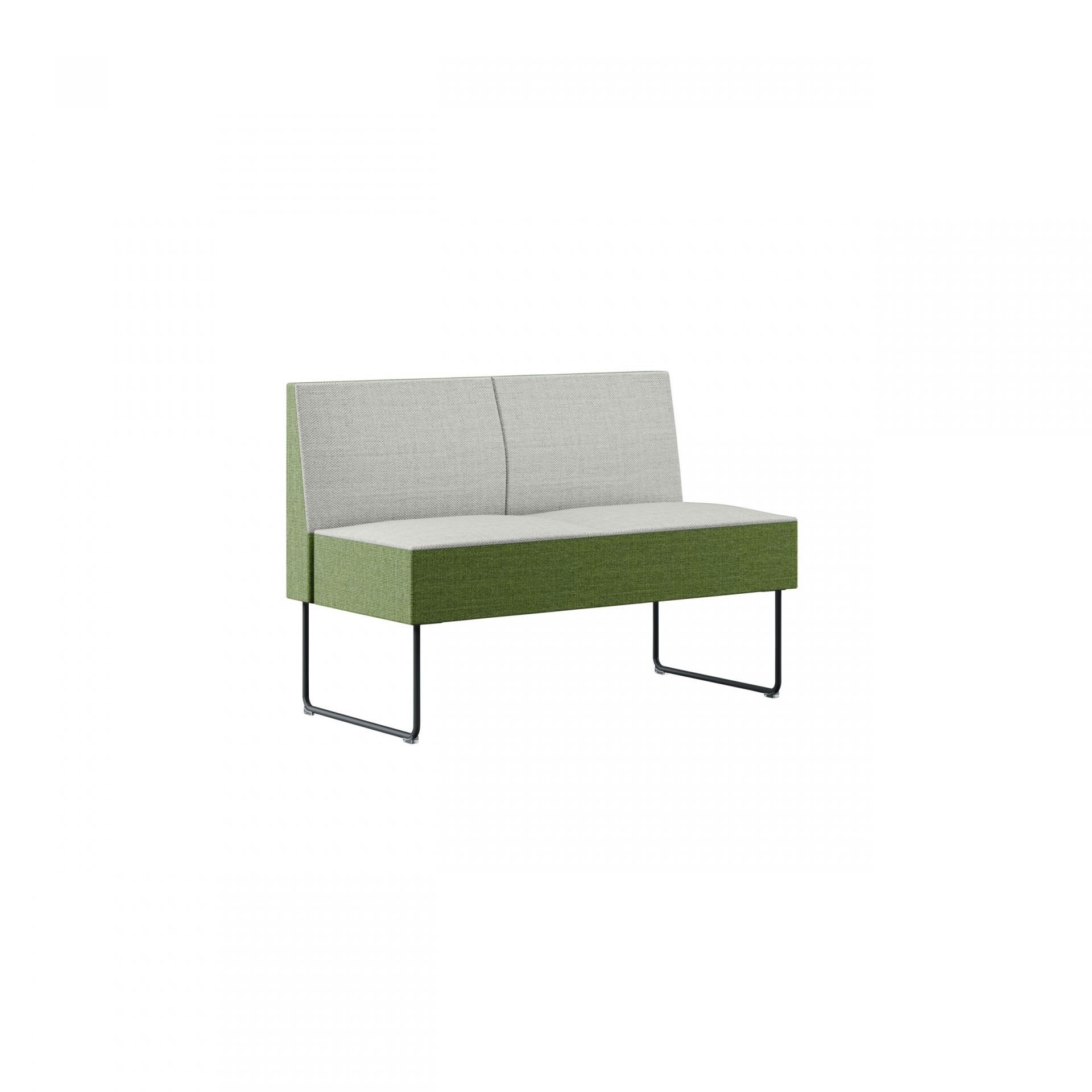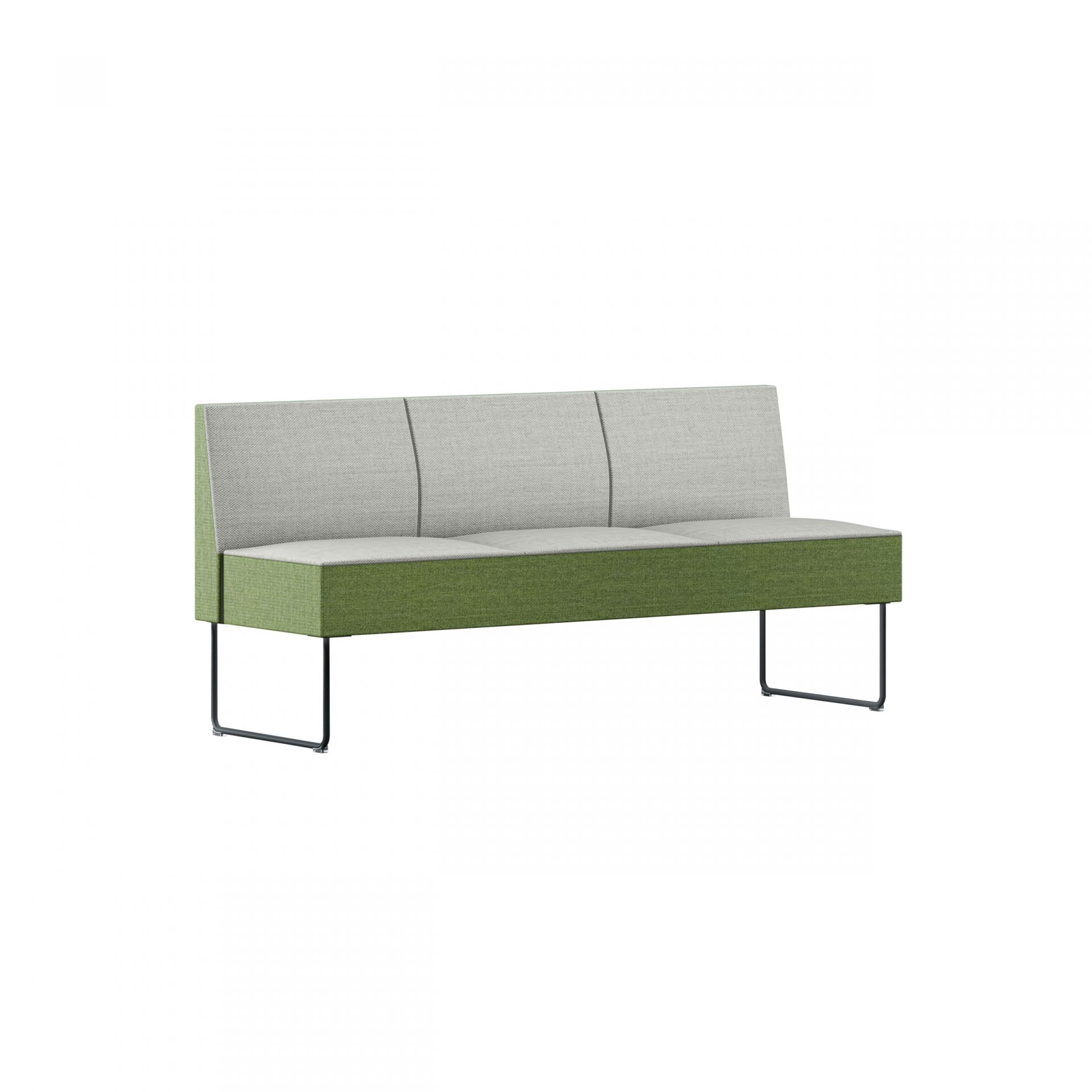 Mingle
Sofa
Mingle is a modular sofa system designed to allow for flexible and comfortable seating solutions on a small surface. With straight or curved modules for seats and tables, as well as fixed combinations, Mingle offers many possibilities for modern and scalable lounge- and seating areas or meeting places.Mingle sofa is available as two- or three- seater and is easy to vary with two back heights, and with or without armrests / high sides. With the high back, the sofa also serves as secluded seating for the room-in-room and meeting area. A small, flexible table which is fastened under the seat is available as option.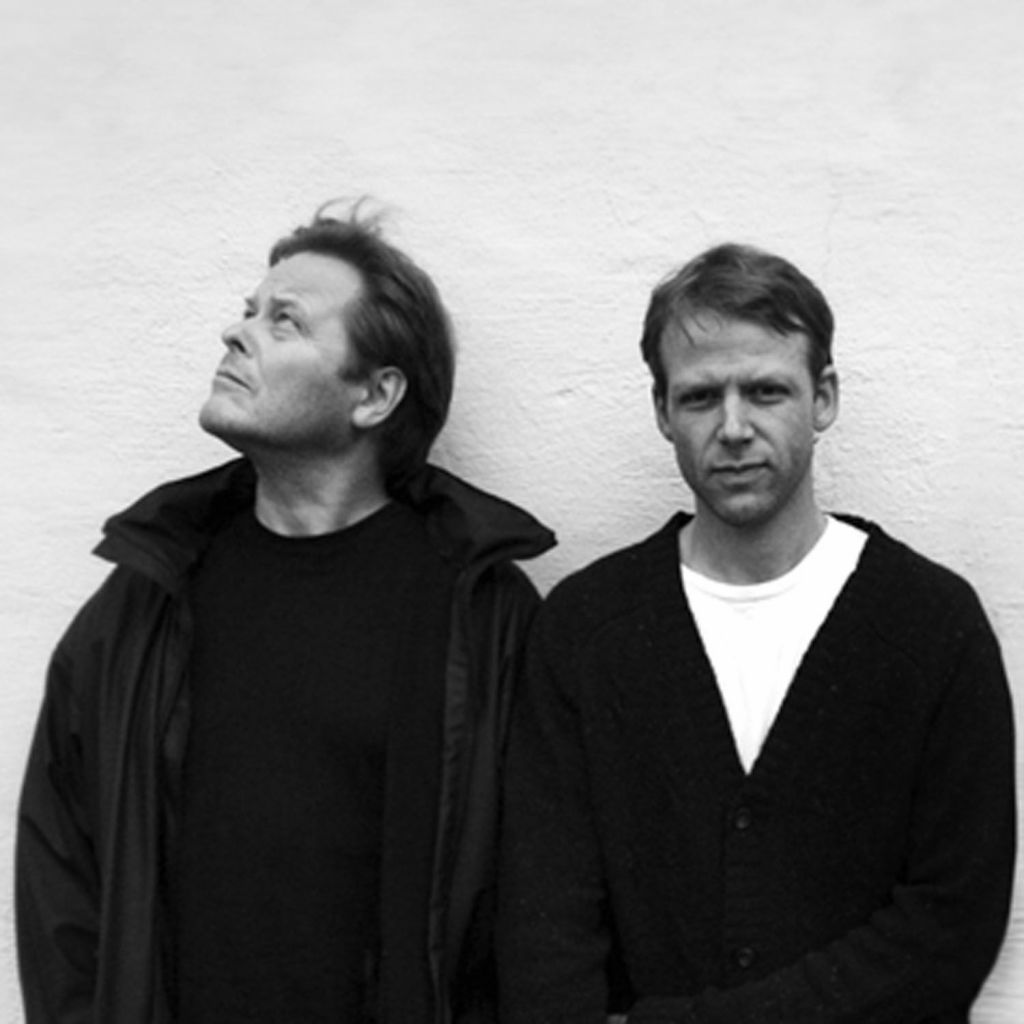 Berg & Hindenes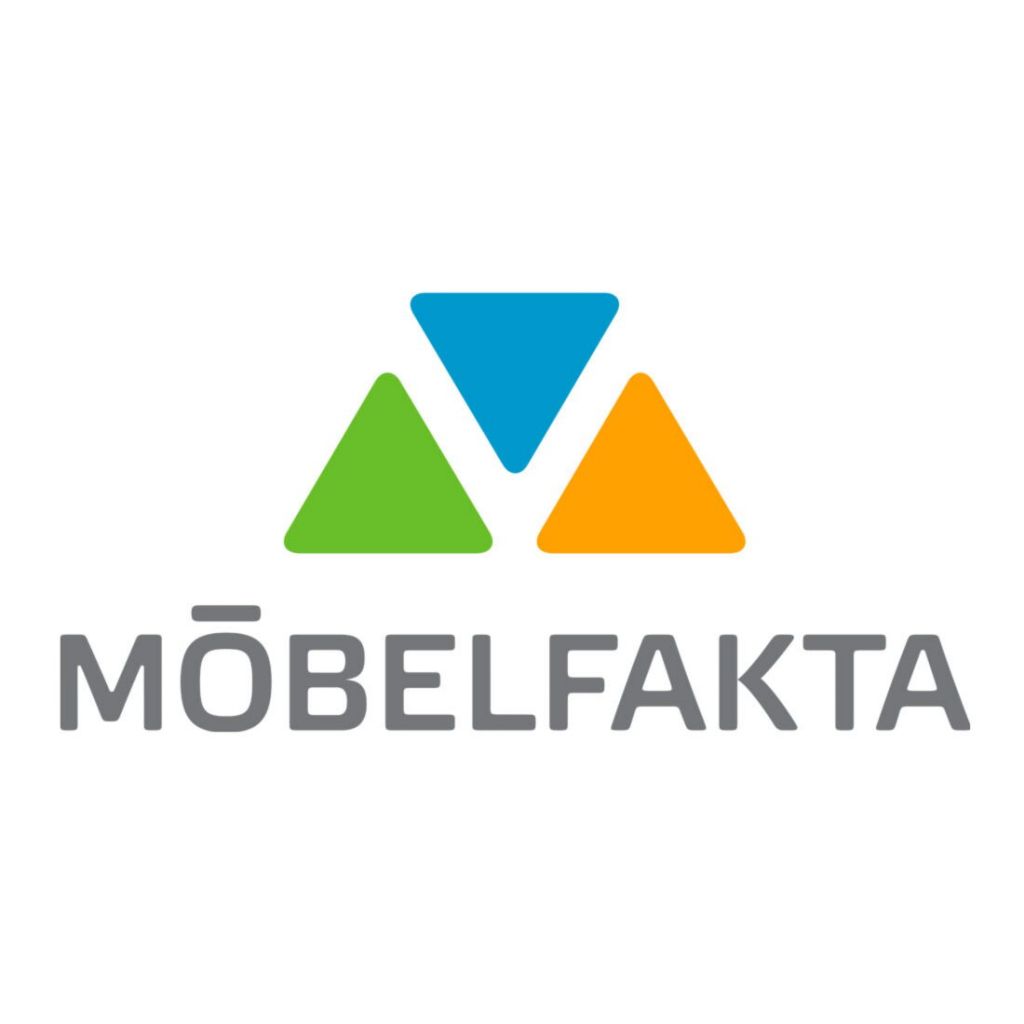 Möbelfakta certified
Details

Dimensions

Materials & Accessories

Downloads
Details
Möbelfakta exception: chrome sledge and wooden legs not included in the Möbelfakta certificate. Upholstery in two different colors of fabric or leather.
Construction
Wooden seating frame made of board and solid wood. Cold-foam padding, fully upholstered. Sledge frame, made of Ø12 mm steel tube. Ø30 mm straight metal legs, made of powder-coated steel tube. Round, straight solid-wood legs Ø45 mm.
Sofa 3-seater
| | |
| --- | --- |
| Height | 810 mm |
| Width | 1740 mm |
| Depth | 580 mm |
| Seat height | 460 mm |
| Sit depth | 450 mm |
| Weight | 32.0 kg |
Sofa 3-seater, low back, armrests
| | |
| --- | --- |
| Height | 810 mm |
| Width | 1840 mm |
| Depth | 580 mm |
| Seat height | 460 mm |
| Sit depth | 450 mm |
| Weight | 45.0 kg |
Sofa 3-seater, high back
| | |
| --- | --- |
| Height | 1410 mm |
| Width | 1740 mm |
| Depth | 580 mm |
| Seat height | 460 mm |
| Sit depth | 450 mm |
| Weight | 42.5 kg |
Sofa 3-seater, high back, armrests
| | |
| --- | --- |
| Height | 1410 mm |
| Width | 1840 mm |
| Depth | 580 mm |
| Seat height | 460 mm |
| Sit depth | 450 mm |
| Weight | 46.0 kg |