Designer
Berg & Hindenes
Steinar Hindenes is educated at the School of the Arts in Bergen. Together with Anders Berg he now forms the design group Berg Hindenes.
Steinar Hindenes studied at Bergen Academy of Art and Design, Norway. Together with Prof. Dave Vikøren he founded the design group Circus in 1992. Steinarhas extensive experience in design projects for several Nordic producers and has received a number of prizes. Steinar is Professor II at Bergen Academy of Art and Design. He now works together with Petter Knudsen and Anders Berg in the design group Knudsen Berg & Hindenes.
Interview with Steinar Hindenes
Tell us about yourself! 
My great passion when I was little was drawing, painting and cutting or carving wood. My father owned a furniture factory, so I developed a feeling for wood as a material at an early age and could distinguish the scents of different wood types, for example teak and mahogany. As a child, I spent a lot of time in the factory and was fascinated by how the furniture was created and by the structure of the material. I remember that I fell completely in love with a chair by the Norwegian designer Fredrik A. Kayser. When I was in Year 11, our art teacher took the class to the Faculty of Fine Art, Music and Design at the University of Bergen. I was astonished when I discovered you could study design! They smiled at me when I asked for the application forms, but just a few years later I was a student there! Over the years I've visited museums all around the world and admired the materials and functions of different pieces of furniture and objects. I'm perhaps one of a small minority to have been thrown out of the Victoria & Albert Museum in London. I just wasn't thinking and I touched the surface of an object I liked a few too many times!
Do you have a design philosophy?
Well, as I said before, I've always been fascinated by different materials – their properties and visual character. User function is important, but the visual function is just as important for me, so they often go hand in hand. For me, a chair that doesn't have a great sitting function can still work if it has a strong visual character. Here at Berg & Hindenes, we have a desire and a goal to give our products a long lifetime from a technical viewpoint, but the design must also stand up to 'visual wear' over time. And of course it's important to focus on recycling and the product's carbon footprint. It should be possible to dismantle and recycle different parts and materials at the end of the product's life cycle. This way of thinking can affect how a product looks.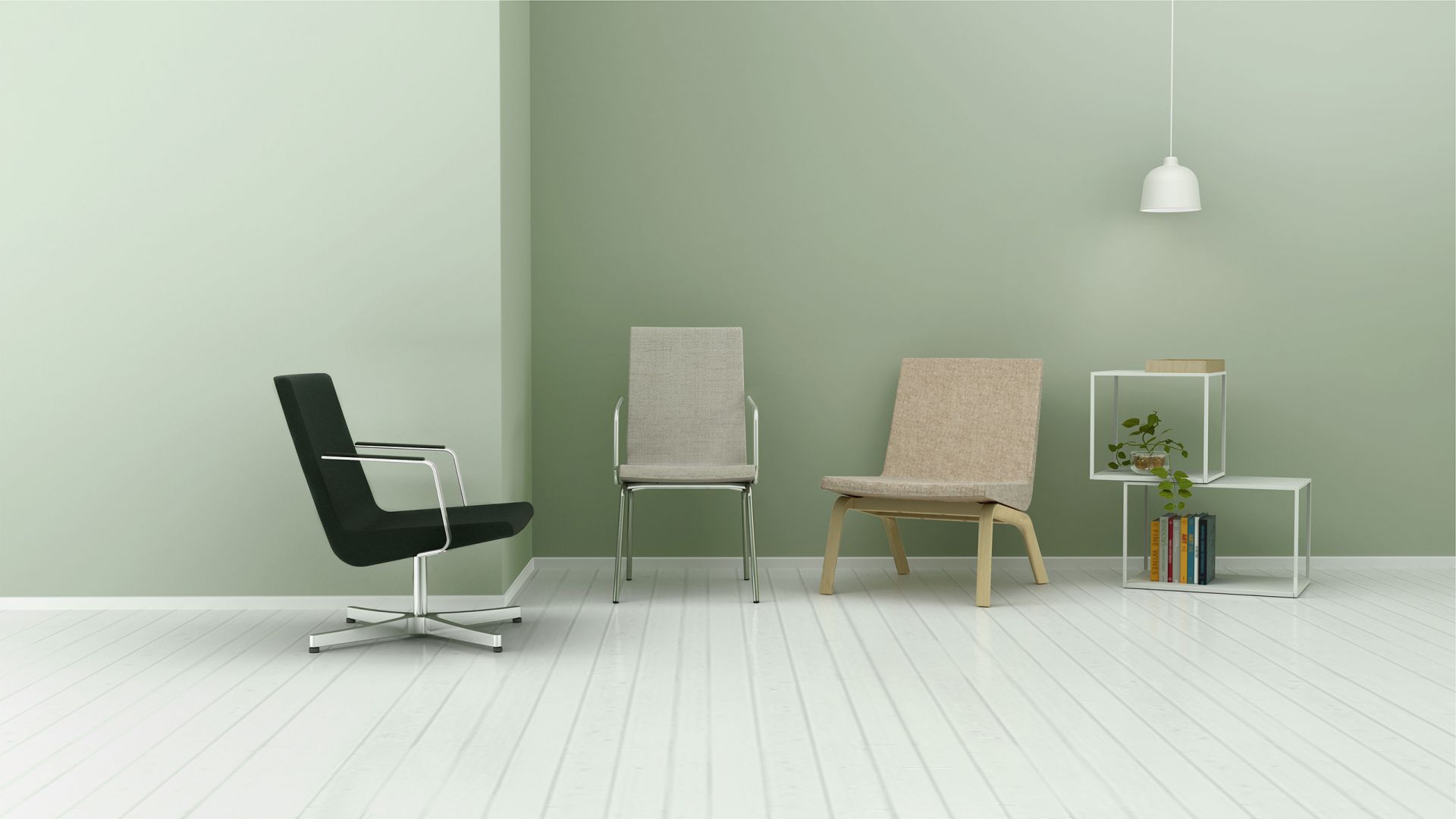 The design must also stand up to 'visual wear' over time.

Steinar Hindenes
Tell us about the products you've designed for EFG!
I've worked with EFG for several years and we've done several projects together, including the Woods chair and Mongezi table. The latest project, Mingle, is a modular sofa that can be put together in several different combinations depending on the customer's wishes. Our focus was to create a sofa that took up very little space. The challenge was to see how small we could make a padded sofa without it being uncomfortable. We did a lot of work on this, testing it with the EFG team, and the result was a convenient and adaptable sofa with high levels of seating comfort.