Designer
Front
Stockholm-based design studio Front consists of Anna Lindgren and Sofia Lagerkvist. Over the years, they have received awards such as Designer of the Future, Designer of the Year and the Interior Innovation Award. Their works have been exhibited at the National Museum, MoMA, the Victoria & Albert Museum, M+ and the Pompidou Centre.
Internationally acclaimed design studio Front has an experimentational style and often creates furniture or design objects that tell a story about the design process, the material or design conventions. Their work is concept-based and their creations often stem from various topical issues, research studies or an object's underlying history.
Tell us all about yourselves!
"We met when we were studying industrial design at University College of Arts, Crafts and Design and we founded Front in 2003 while we were still students. Since then, we've not only worked with both Swedish and international companies, but also many projects that were self-initiated," says Anna Lindgren.
Do you have a design philosophy?
"For us, design means collaboration. We collaborate on all of our ideas and build on each other. We have slightly different approaches and methods depending on the project, but the basic process is almost always built around various topical issues. We find design and new techniques exciting and we like to discover unexpected subjects to delve into. It might be an object's underlying history, what the object was used for, and how its value has changed over time. We're also greatly inspired by people, their homes and the way they relate to their objects. Many of our projects are based on more than just form or function; they're often about historical references, studies or research," says Sofia Lagerkvist.

"We're always looking at the exciting aspects of the particular project that we're working on. It's not just about the furniture or the object per se, but also about its place in people's lives. In the Ori project, it was interesting to talk about the workplace, what makes us happy at work and what gives the workplace character," says Anna.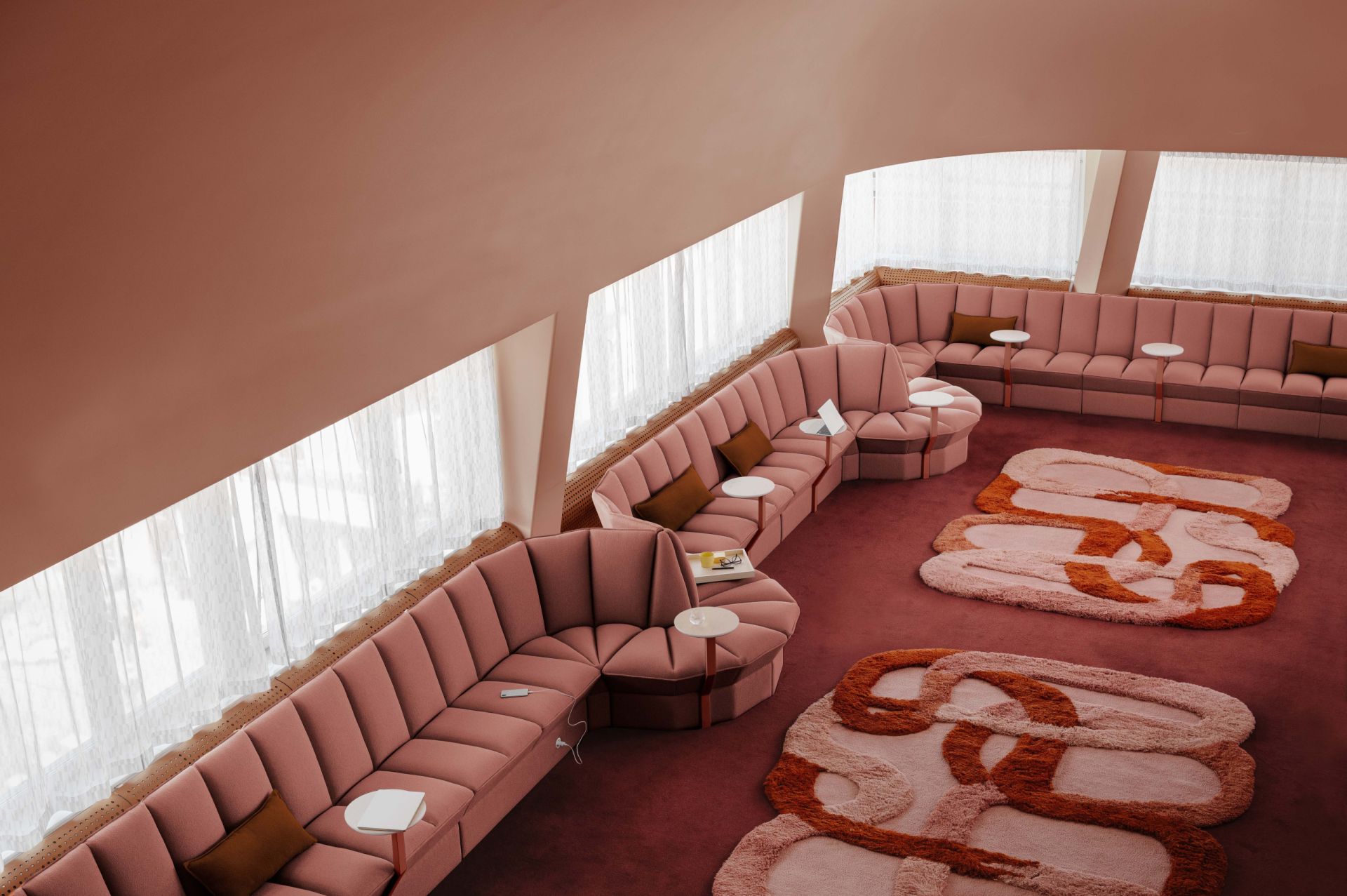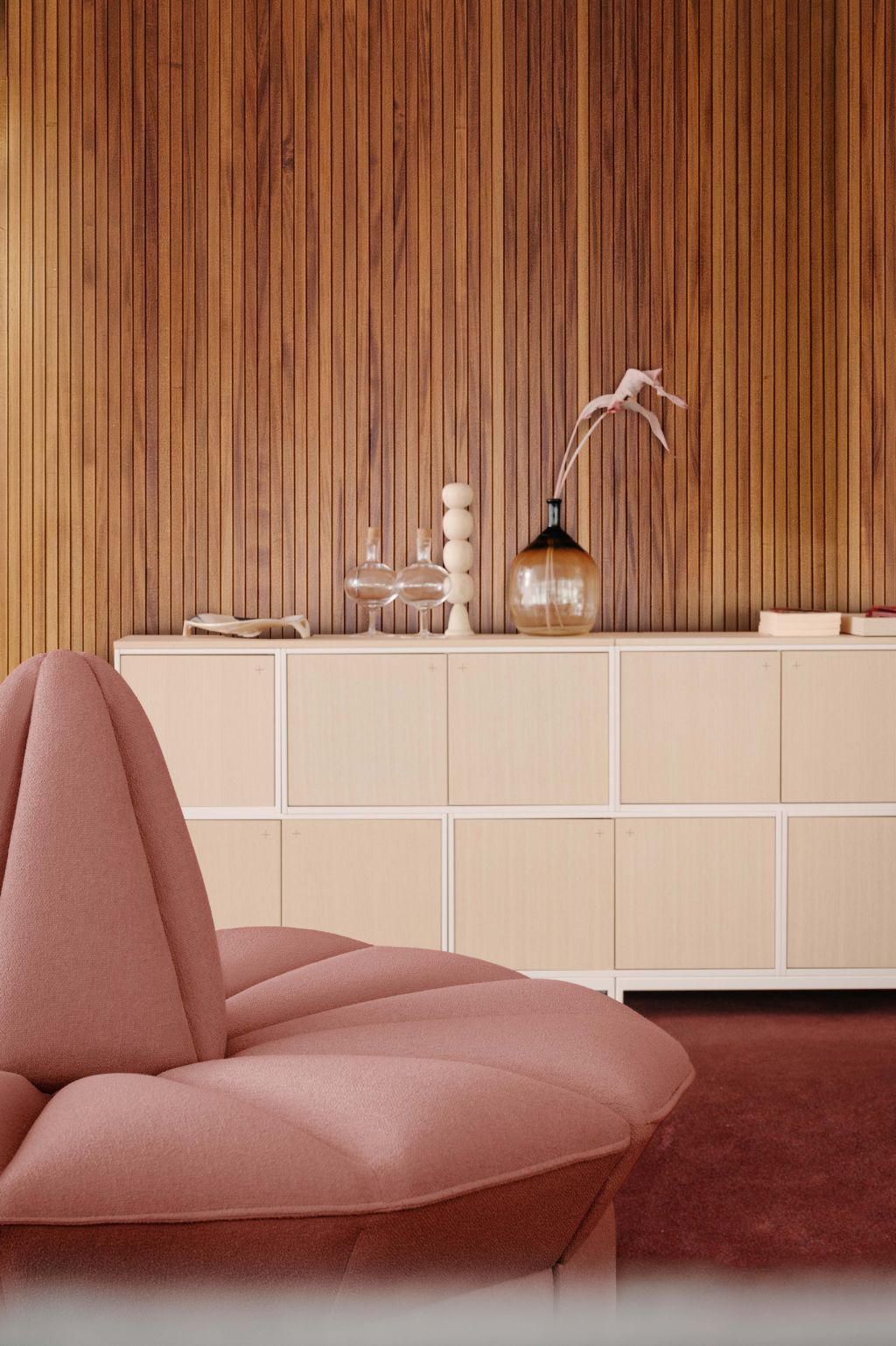 Tell us more about Ori, which you designed for EFG.
"We found it exciting to make a piece of furniture for public spaces and discuss new ways of working. During the pandemic, the whole world suddenly began to look again at the thinking behind the office. What do we do at the office and how do we meet? How can we do it differently? Being able to sit at our own desks to work is no longer as important. Instead, it's the social aspect, being together and the sense of community that dominates. The inspiration for Ori comes partly from discussions about new ways of working and partly from the idea of sitting. We also wanted to create office landscapes with a strong sense of character. The idea was not only for Ori to create an inviting feeling in the office, but also to function in a home environment," explains Sofia.
"We began making folded paper models early on in the design process. We wanted to create a sense that something had unfolded out of the modular system, and plumped for a loop that provides Ori with a strong visual identity. In order for the furniture to be non-directional, we also worked with the facets on the back to make them also feel playful and sculptural. The recessed base that raises Ori makes it appear to be standing on a podium, and contributes to the neat expression," says Anna.
"The modular system allows Ori to be modified and reassembled to form many different variants, and with different functions depending on how Ori is put together. The idea is for Ori to serve both as a social gathering place where people can hold meetings, and a workplace where they can sit and enjoy a coffee, check their emails or work for a few hours," says Sofia.
"To find the perfect comfort balance, we experimented a lot with sitting to make sure it was neither too low and reclining, nor too upright and rigid. The important thing was for it to feel comfortable to sit and work in for long periods. Trying to achieve comfort perceived as good by many different people was a stimulating challenge," says Anna.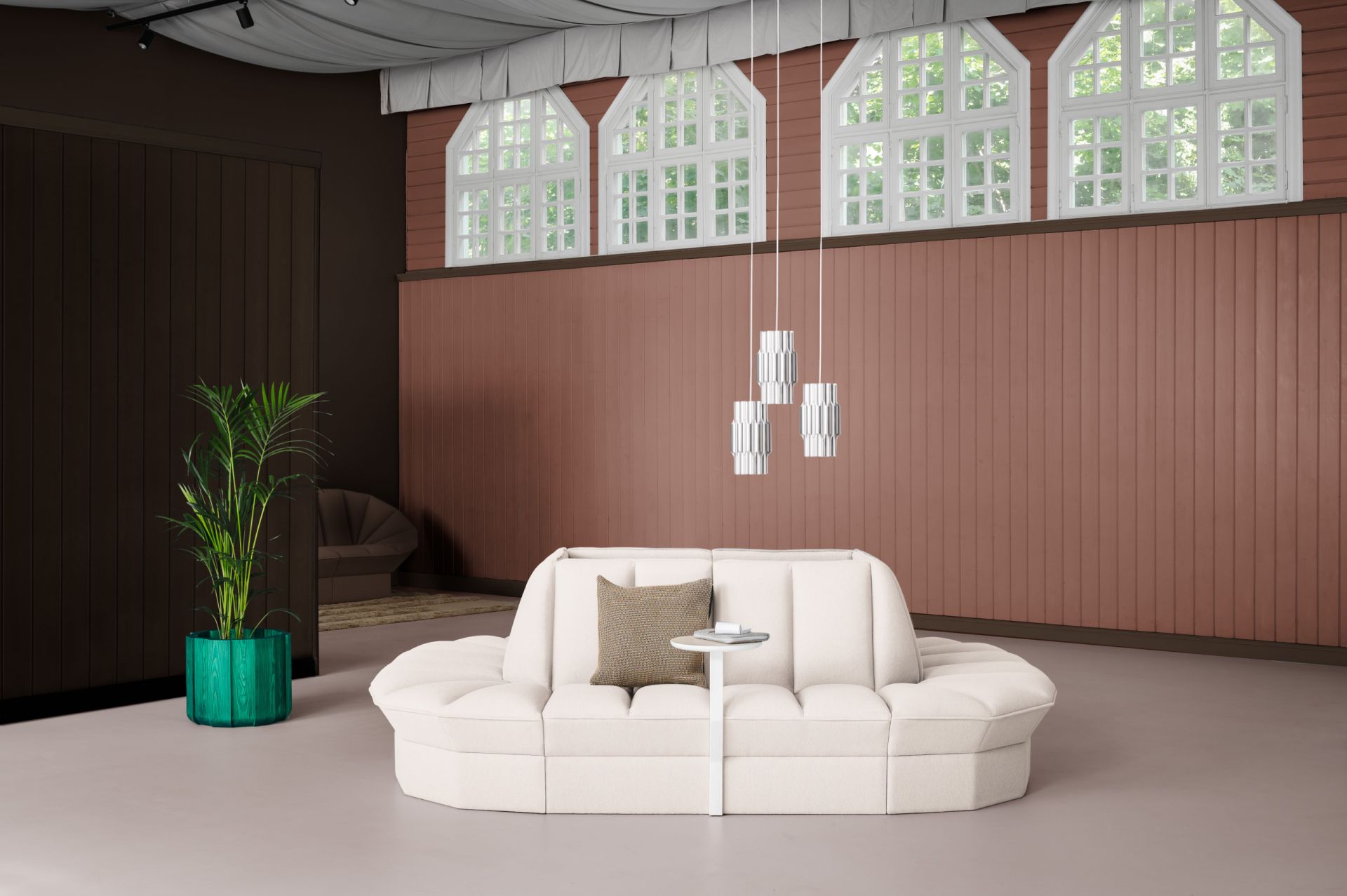 "As a complement, we have also created a cushion that provides extra support in the back allowing occupants to adjust their sitting posture. With its tables and power sockets, Ori is more than just a sofa, it's a work system. Thus far we have created a foundation, but we aim to add more parts and explore this landscape even further in the future," says Sofia.