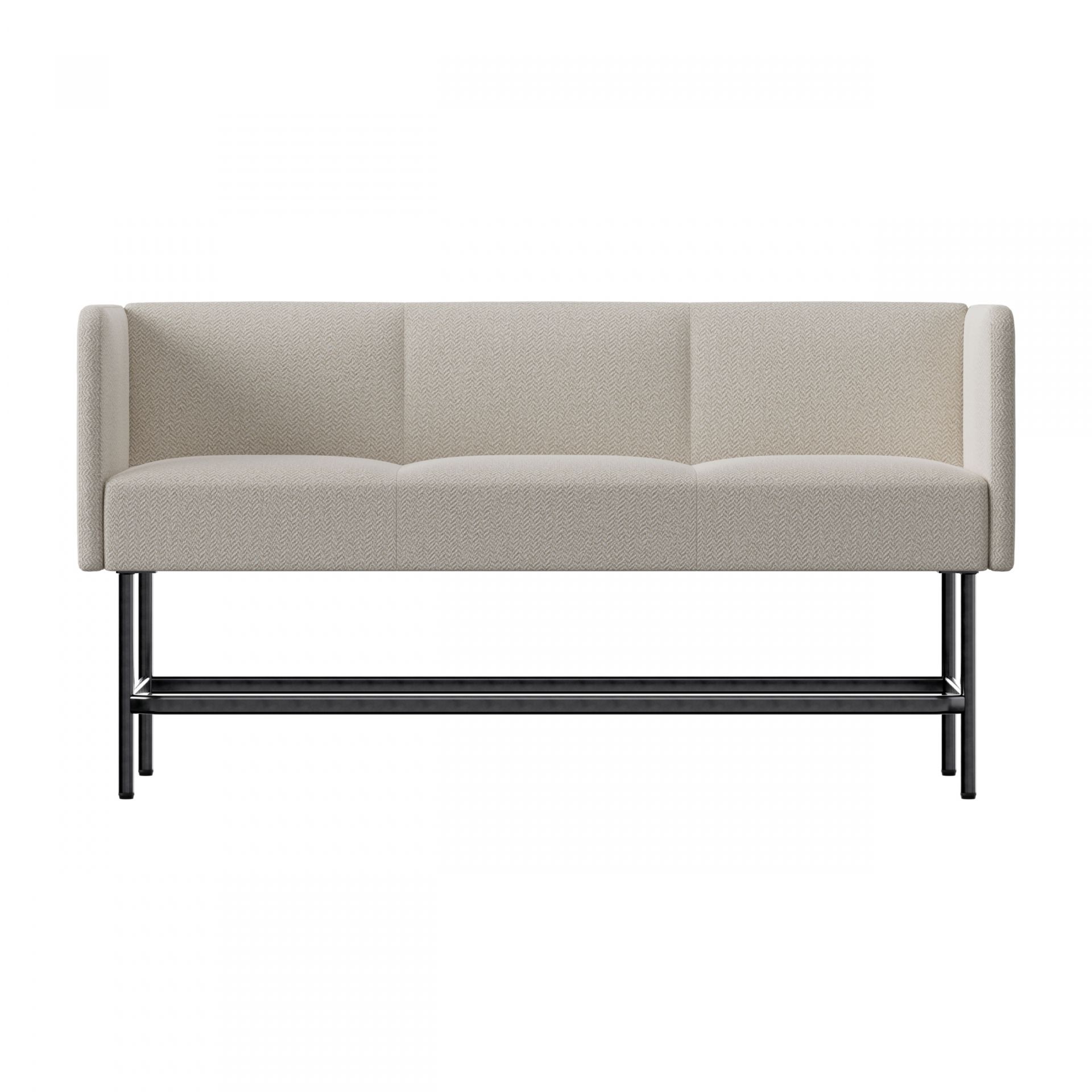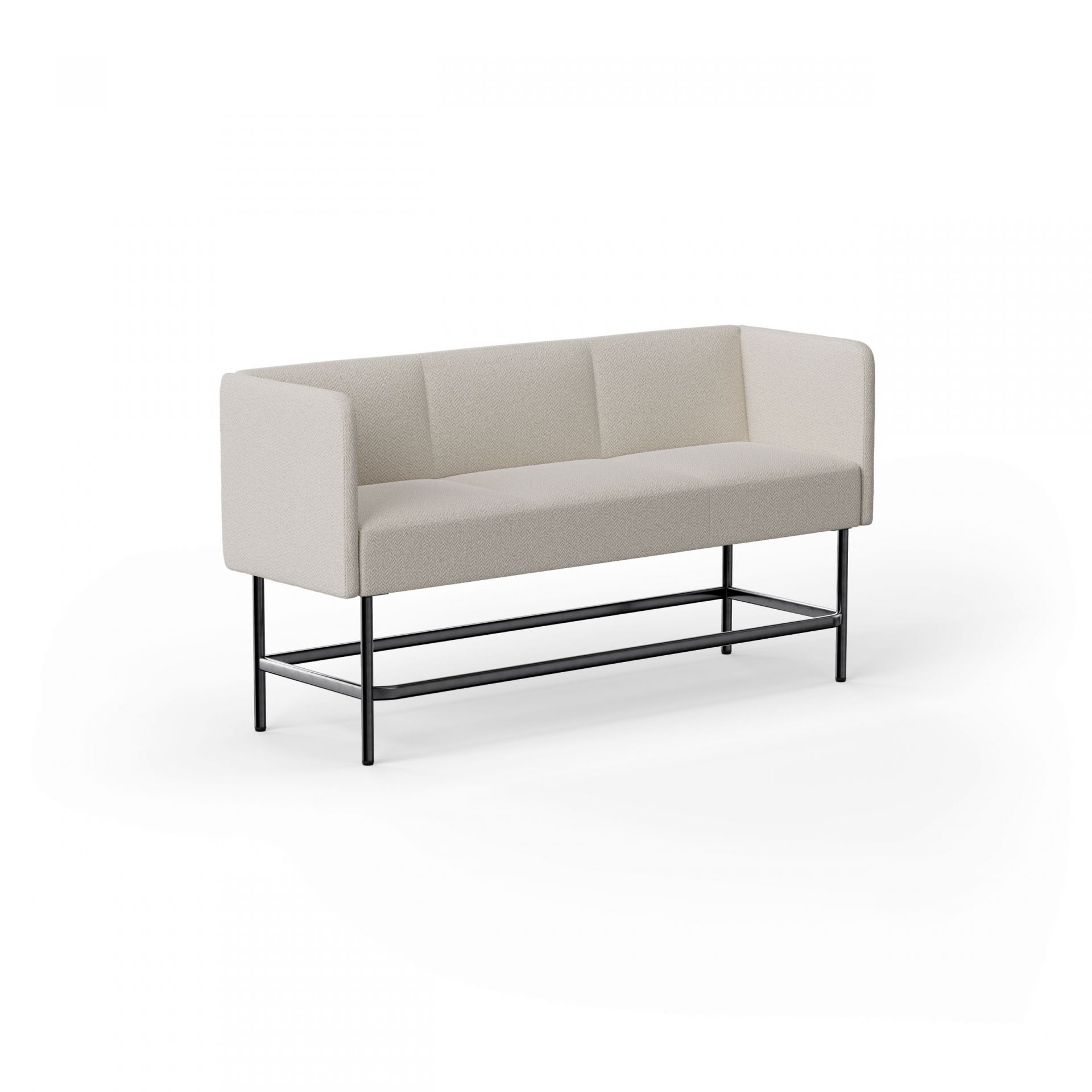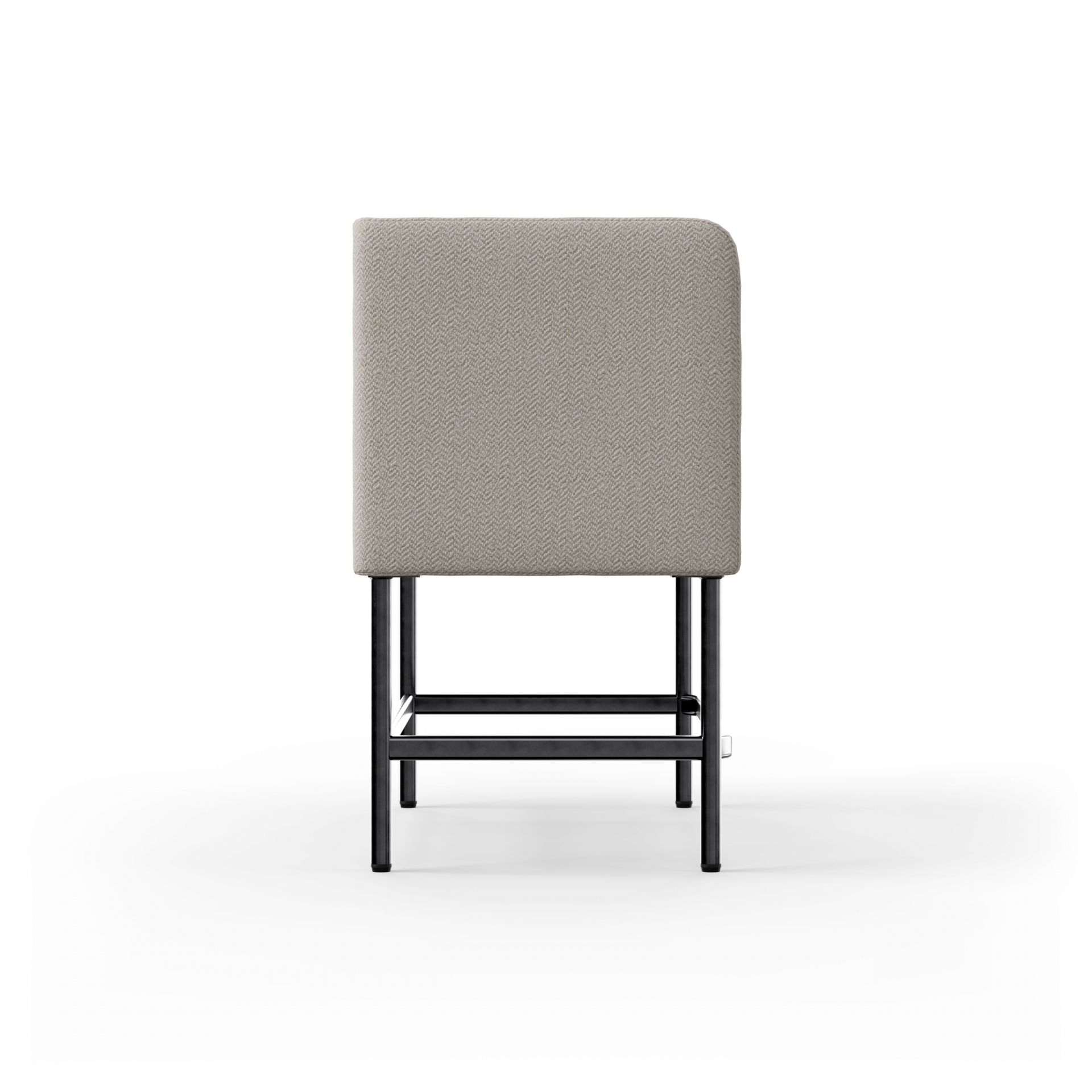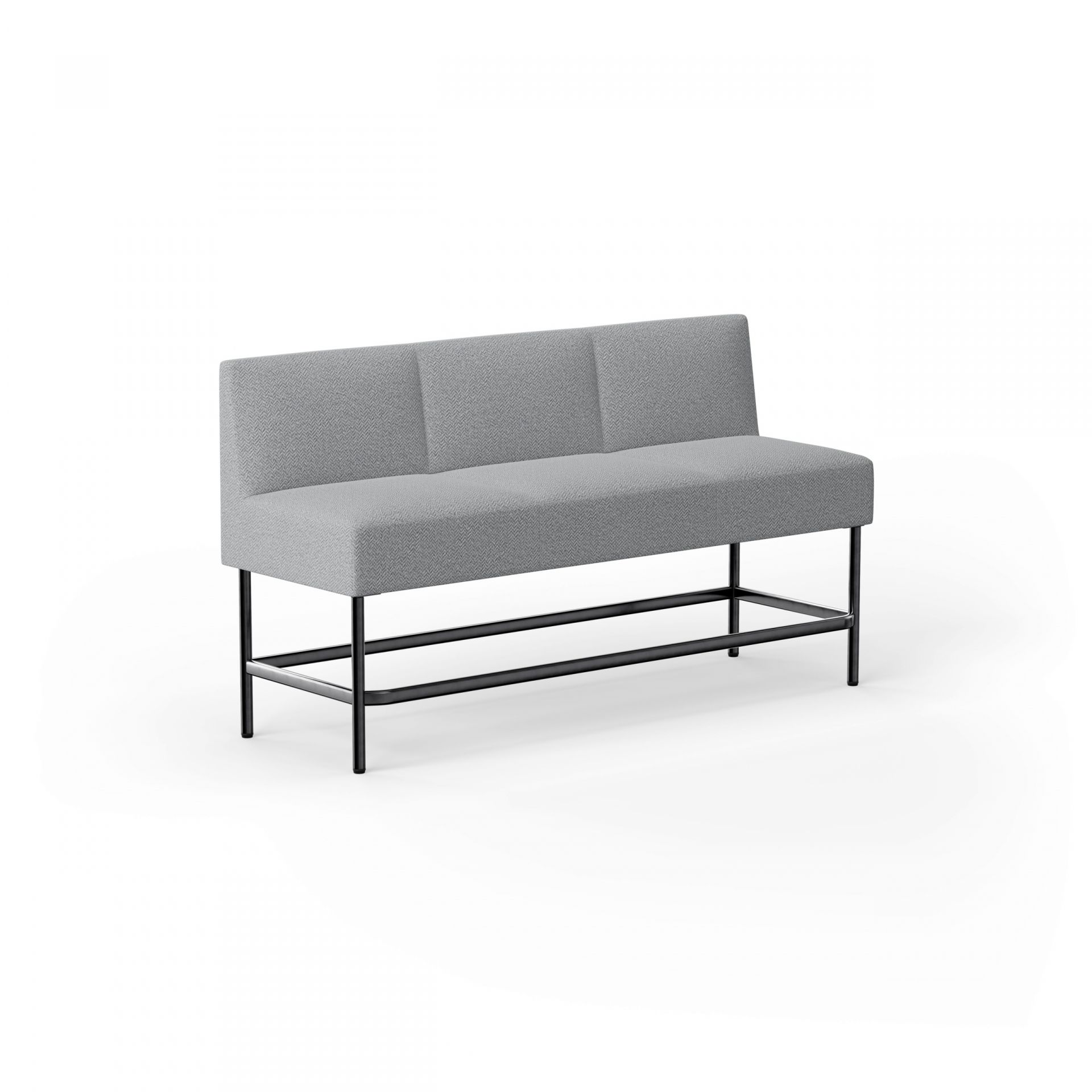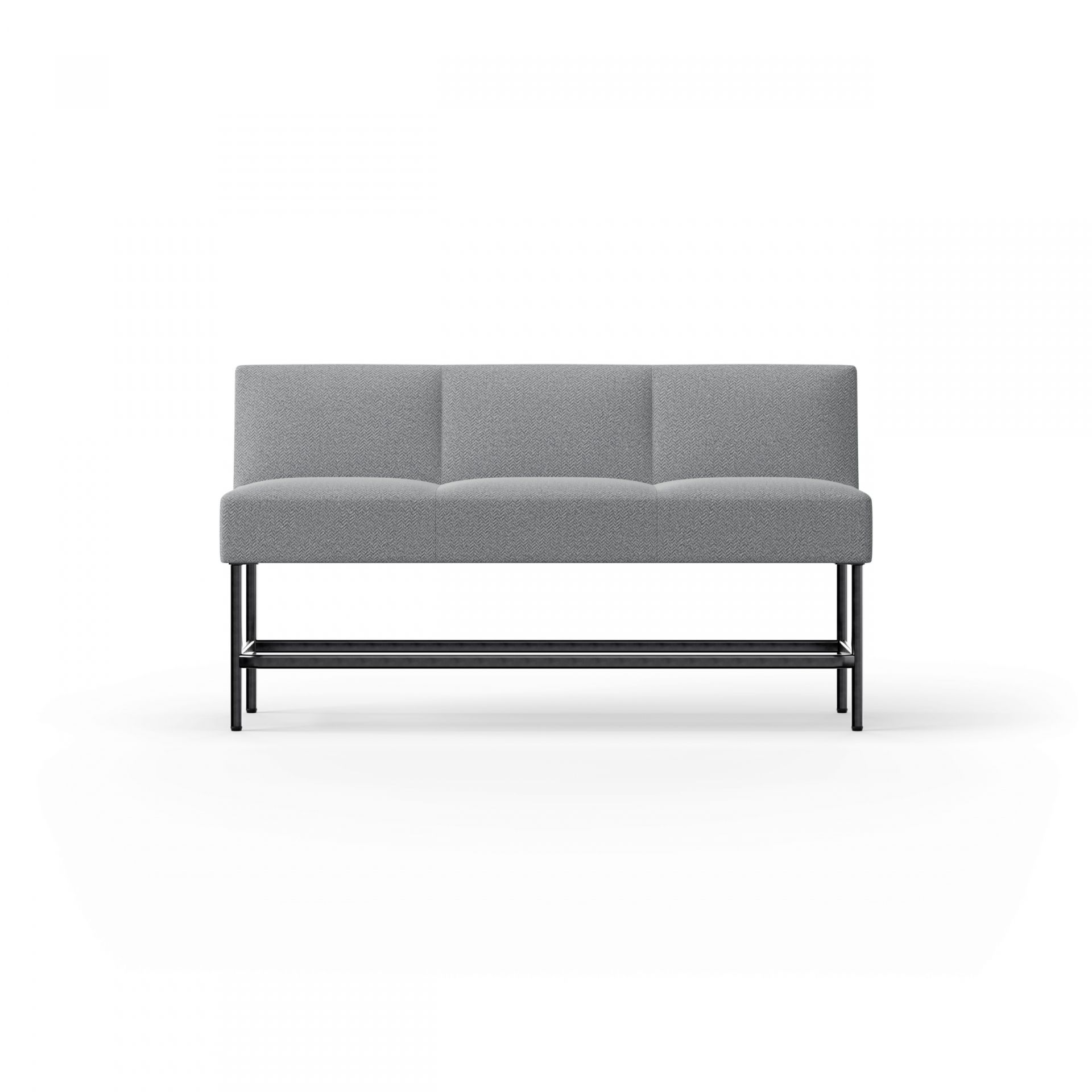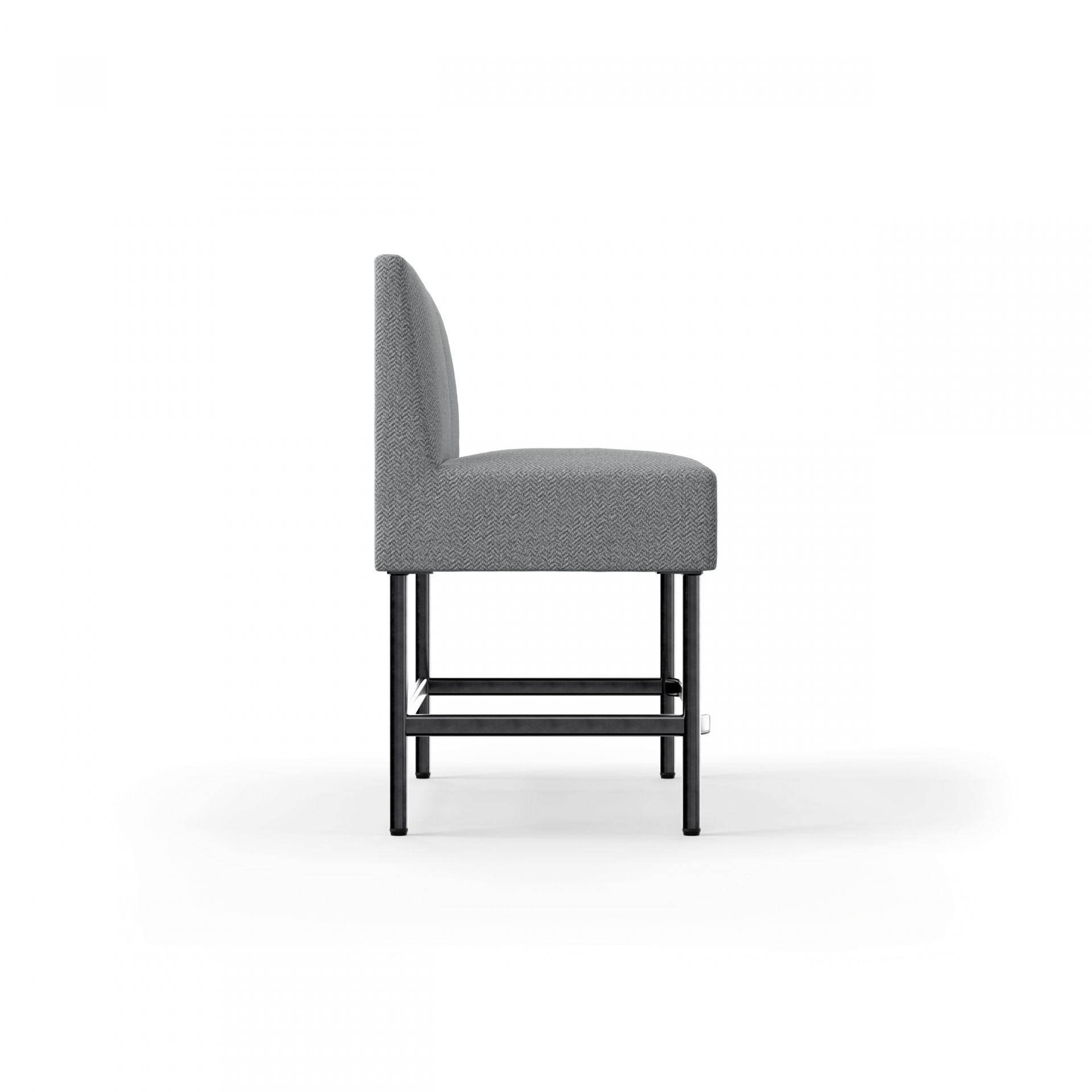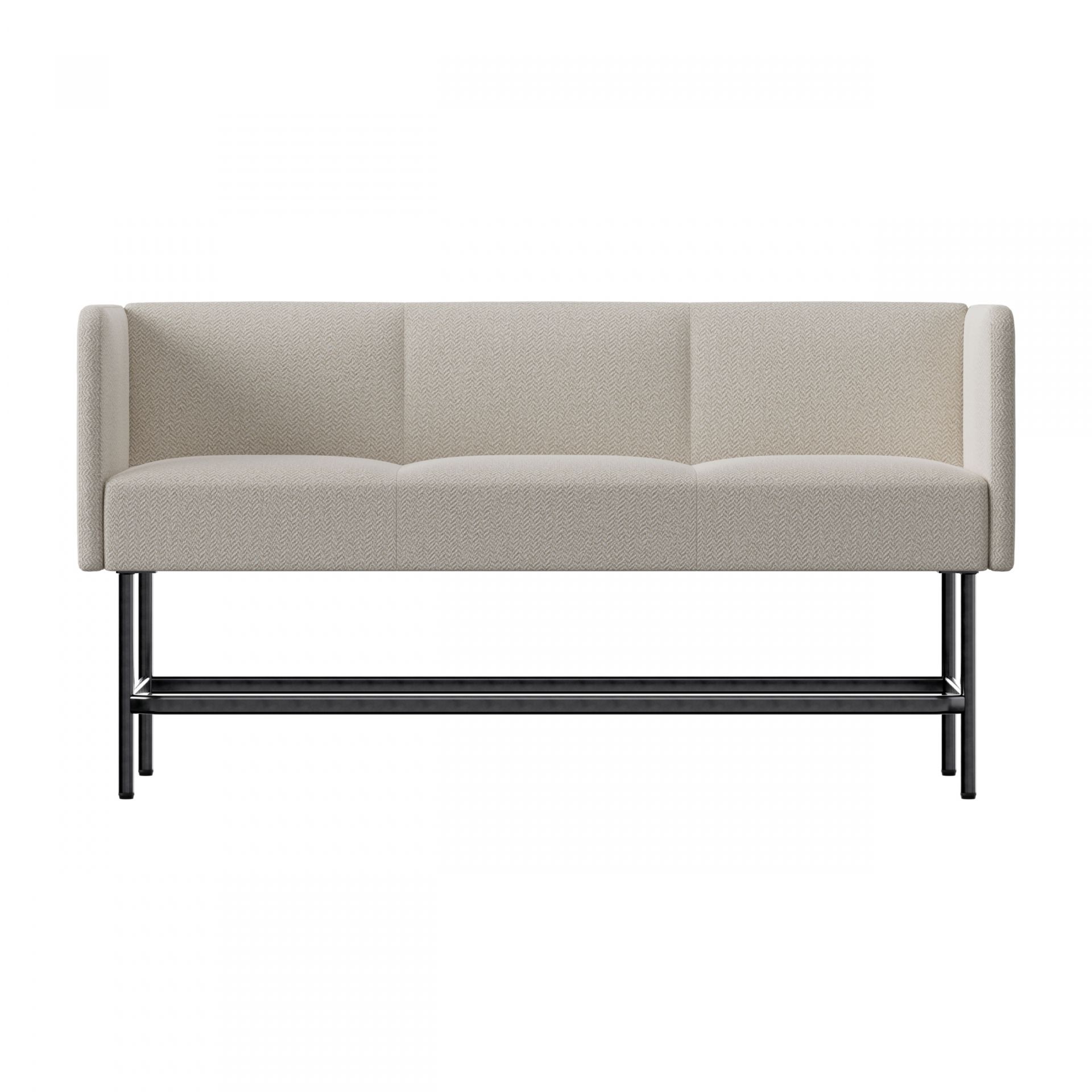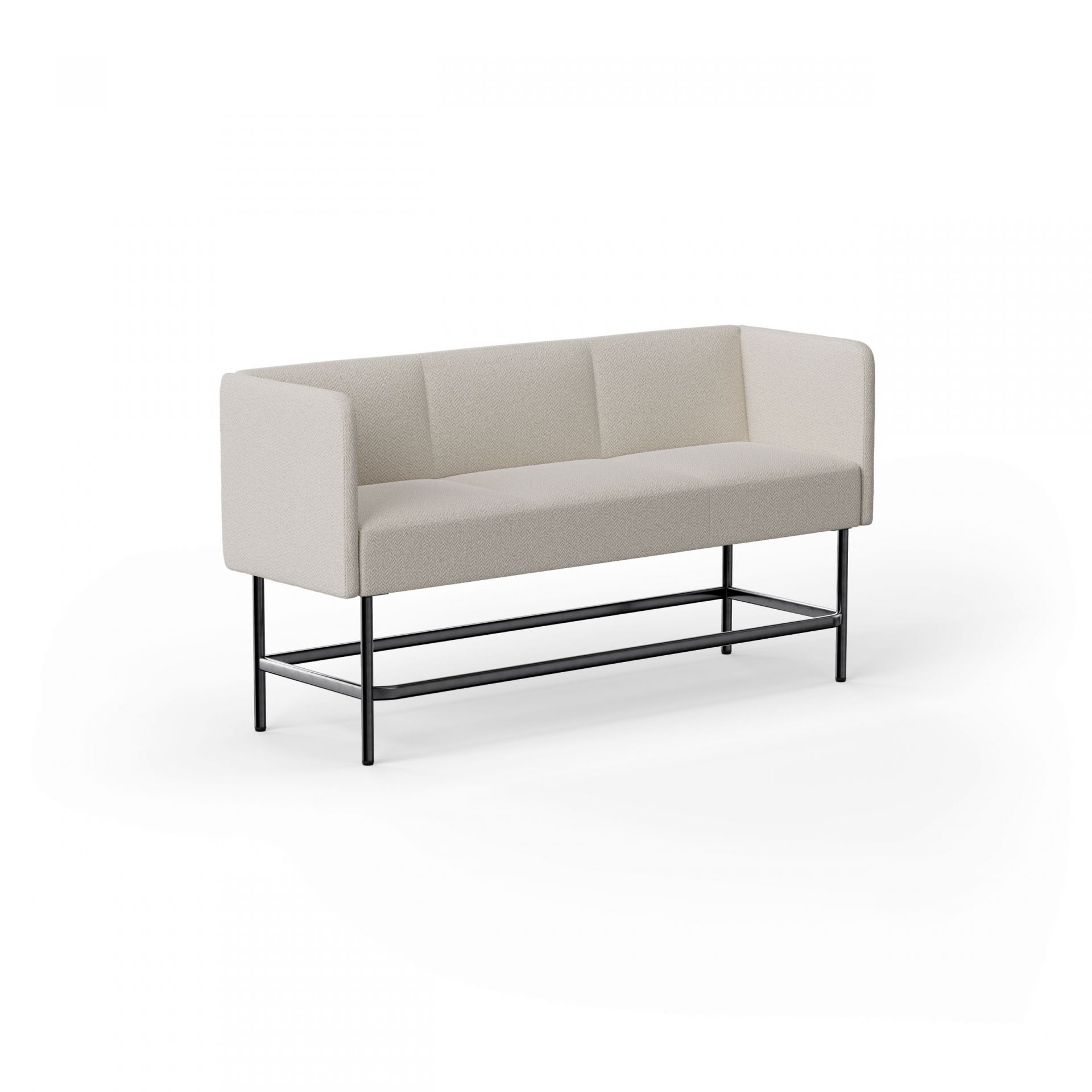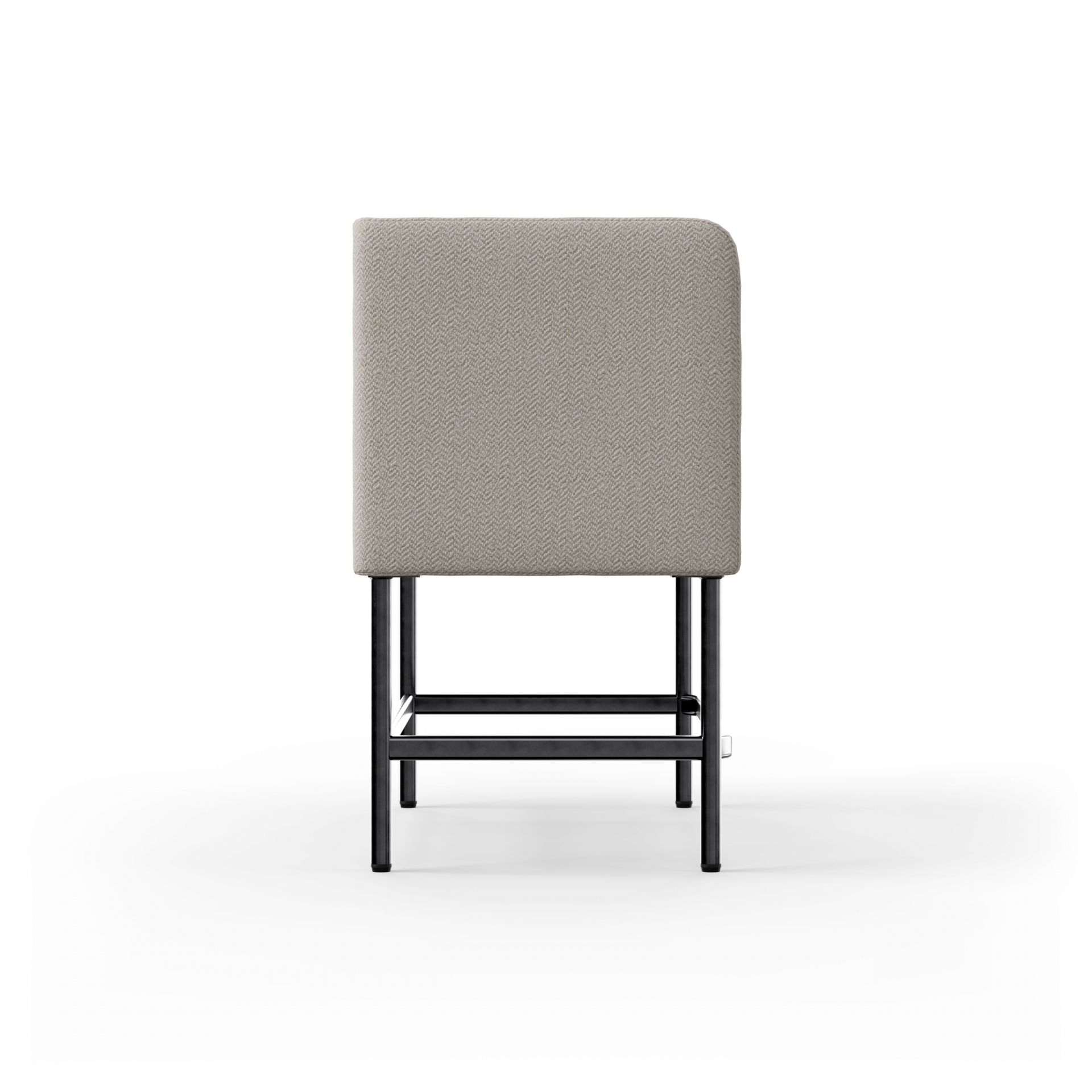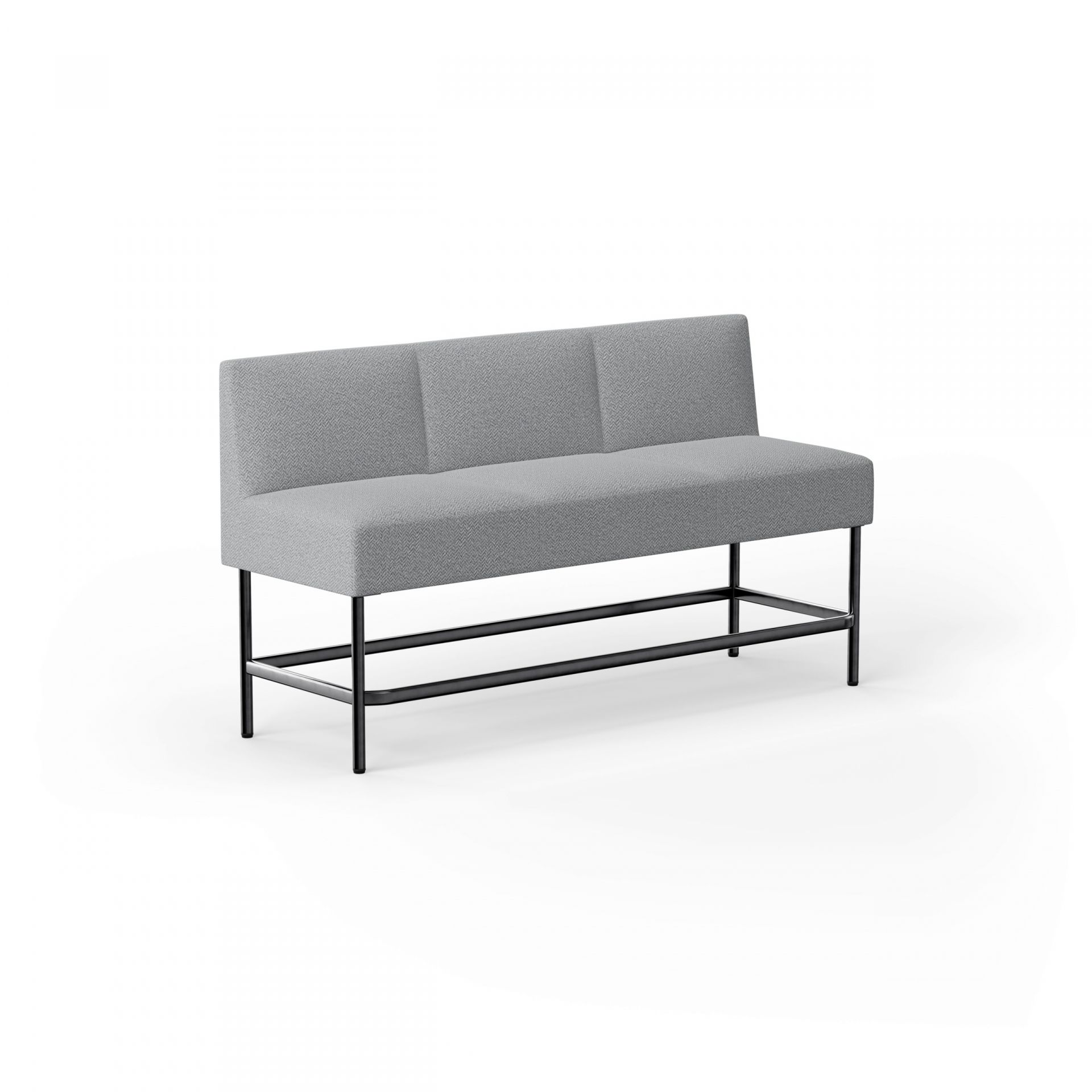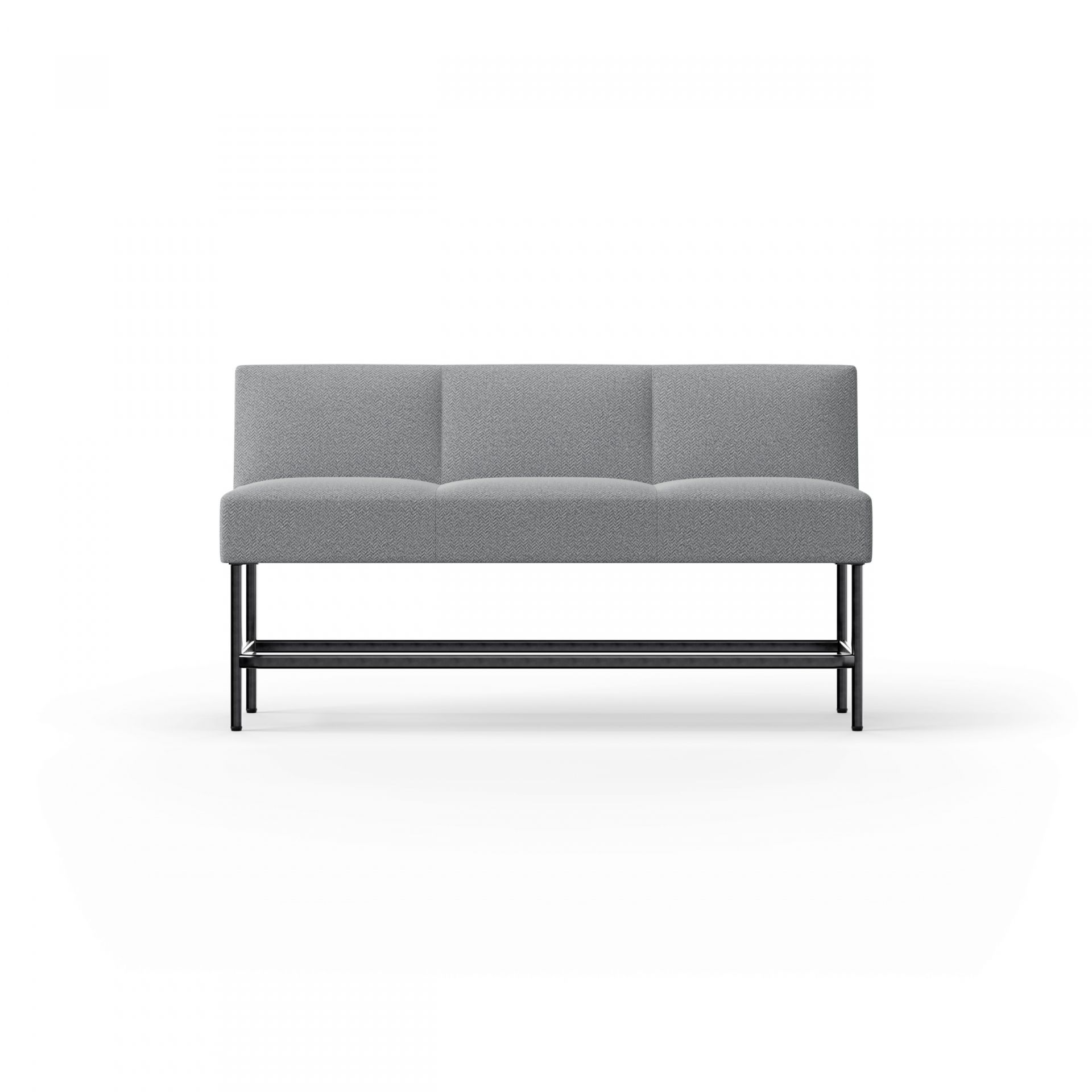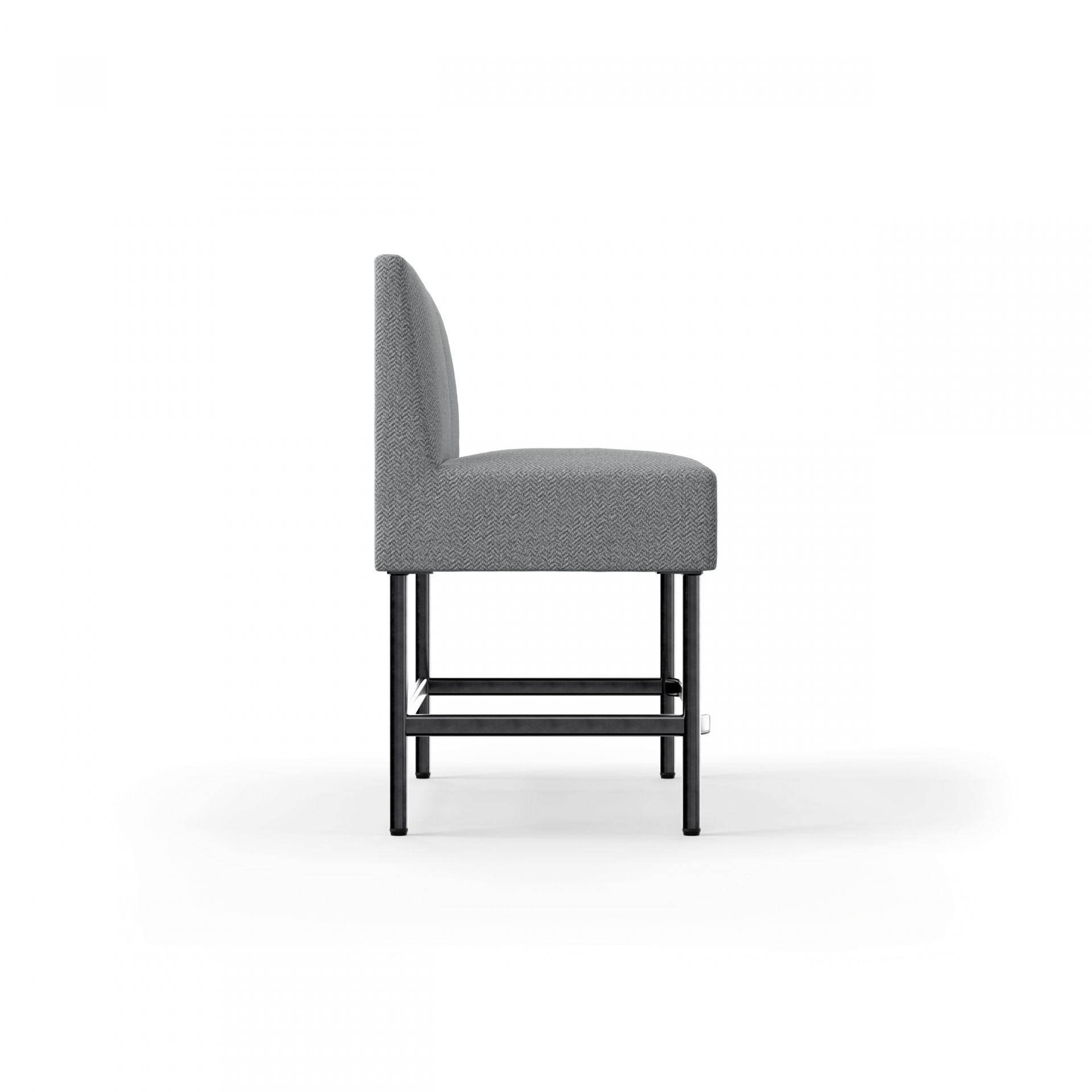 Mingle High
Sofa
Mingle High has an extra high seat height and complements the Mingle family for furnishings in the dining room, café or restaurant. Mingle High is also excellent for high tables in the office. Like the entire Mingle family, the high variant is easy to vary in different designs with a choice of materials and colors and comes, for example, with or without armrests, or as a bench. All units in Mingle High are stand-alone (non-connectable). Mingle High sofa is available with two or three seats and with or without armrests. A flexible table / tablet is available as an option, which is attached under the seat. Mingle High fits as a bar stool or sofa in restaurant environments or in the office at higher tables. Bench, armchair and sofa can be easily varied and combined into a personal solution.
Details

Dimensions

Materials & Accessories

Downloads
Details
Upholstered in one or two colours of fabric or leather. Extra high sofa.
Construction
PUR foam filling in upholstered parts. Straight, round metal legs, or alternatively round wooden legs.
Sofa, 3-seater
| | |
| --- | --- |
| Height | 980 mm |
| Width | 1840 mm |
| Depth | 580 mm |
| Seat height | 650 mm |
| Seat width | 1700 mm |
| Sit depth | 450 mm |
| Weight | 52.6 kg |
Sofa without armrests, 3-seater
| | |
| --- | --- |
| Height | 980 mm |
| Width | 1740 mm |
| Depth | 580 mm |
| Seat height | 650 mm |
| Seat width | 1740 mm |
| Sit depth | 450 mm |
| Weight | 39.6 kg |
Sofa, 2-seater
| | |
| --- | --- |
| Height | 980 mm |
| Width | 1260 mm |
| Depth | 580 mm |
| Seat height | 650 mm |
| Seat width | 1120 mm |
| Sit depth | 450 mm |
| Weight | 42.9 kg |
Sofa without armrests, 2-seater
| | |
| --- | --- |
| Height | 980 mm |
| Width | 1160 mm |
| Depth | 580 mm |
| Seat height | 650 mm |
| Seat width | 1160 mm |
| Sit depth | 450 mm |
| Weight | 29.9 kg |
Table
| | |
| --- | --- |
| Height | 420 mm |
| Width | 200 mm |
| Depth | 320 mm |
| Weight | 5.9 kg |