Case
Interior design for Azets Insight's offices 
Azets Insight has Nordic roots and is a leading supplier of financial and payroll services. EFG were chosen to supply the furniture when Azets were looking to design their offices in Solna.
A need for consistent office design
In 2018, Azets Insight had opened a number of new offices in Stockholm, Gothenburg and Malmö. The office in Solna holds 175 employees in around 2700 m2 of space spread over a floor and a half. It was necessary to design public spaces, conference rooms and spaces for tasks requiring confidentiality. Employees at Azets had fixed workplaces, and in the office there were group rooms for 6-8 people, together with smaller rooms for individual and undisturbed work. The office also contains touch-down spaces for quick discussions over a cup of coffee. The premises in Solna have the same structure as the company's other offices in the Nordic region, and the colours, fabrics and materials needed to be in the same style as the other offices.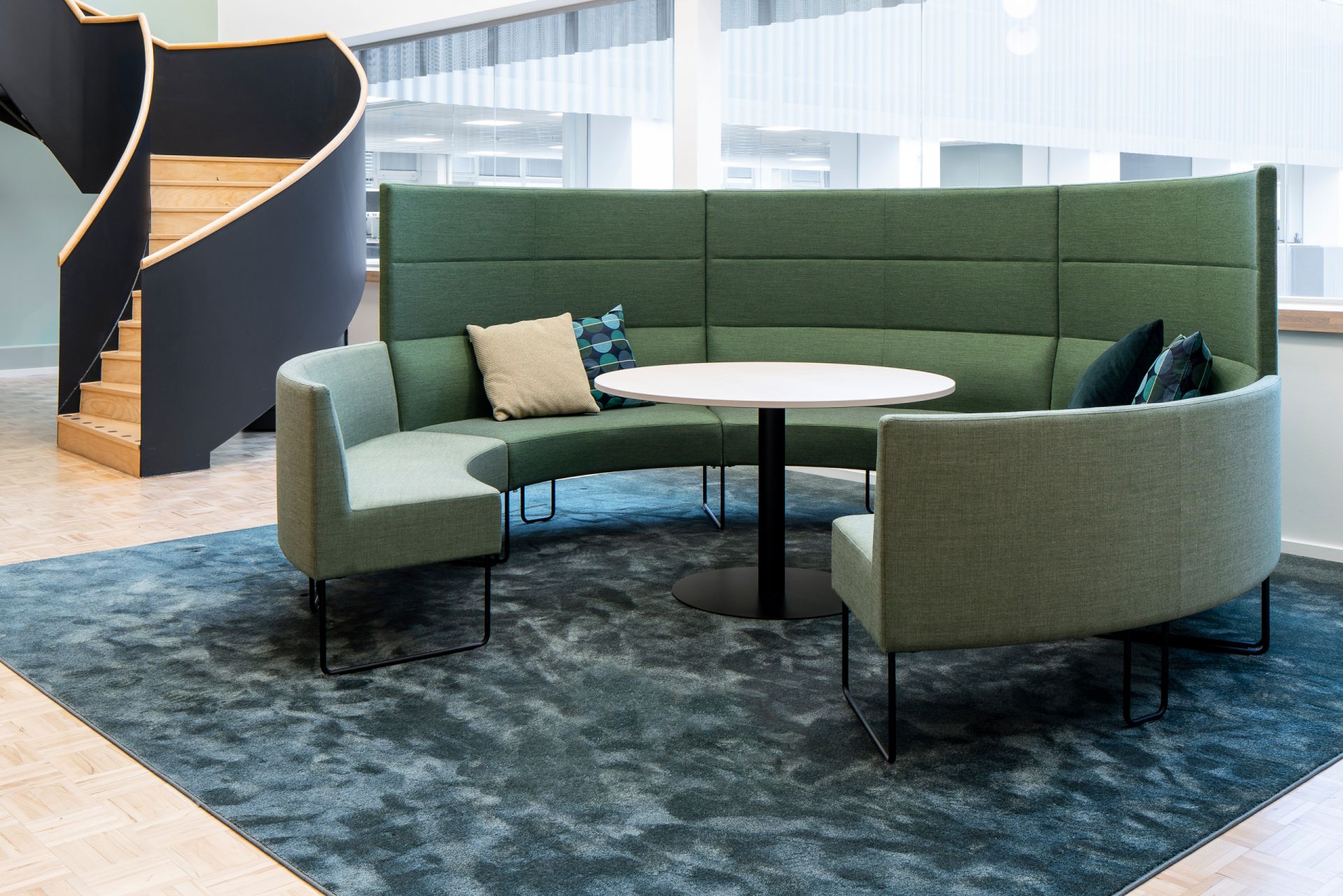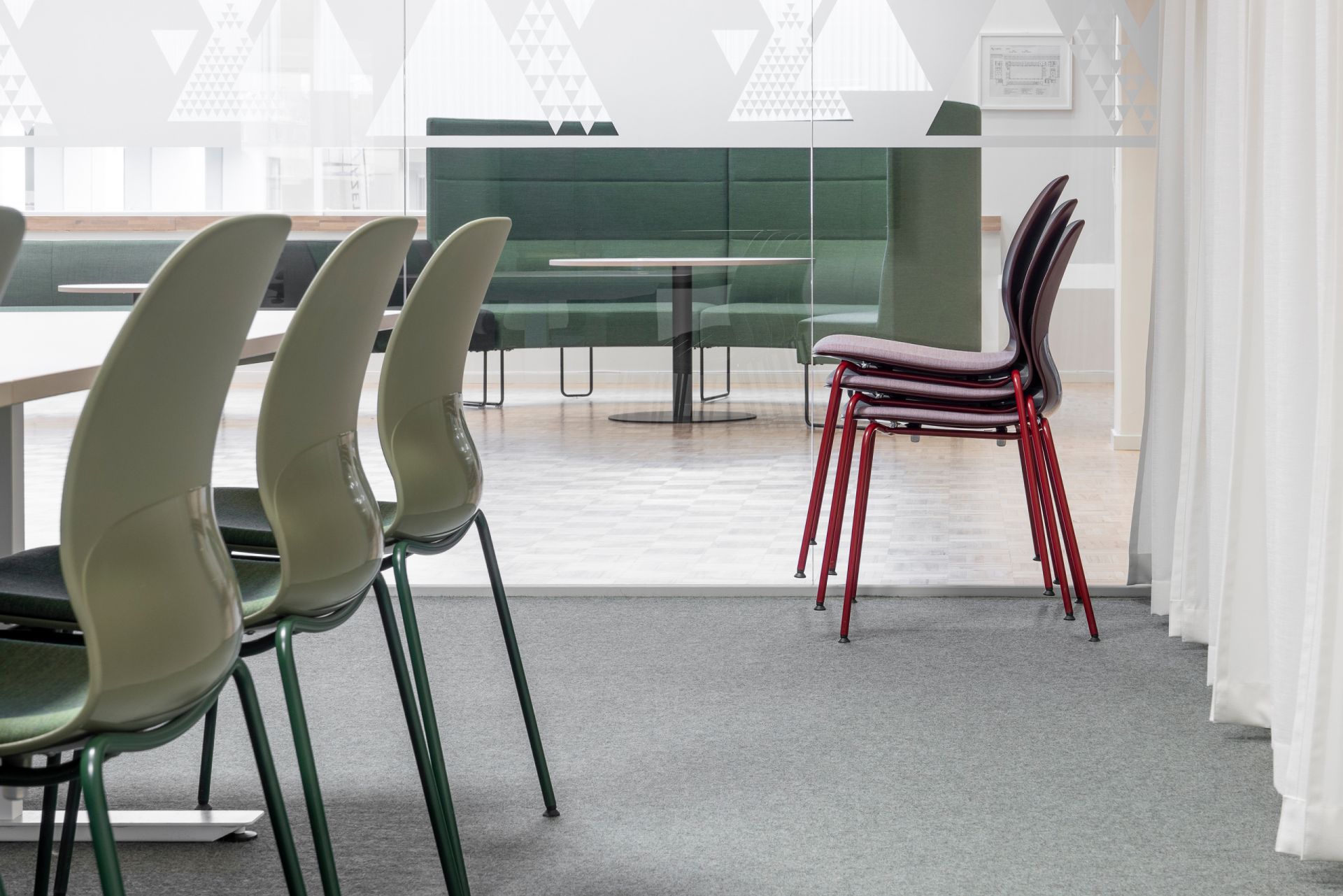 Smart solutions with EFG as the furniture supplier
EFG's role in the project was as the furniture supplier, and the products were selected to fit in with Azets' way of working and the design of the office. In public spaces, the modular Mingle sofa and Chat pedestal table were used to create flexible and comfortable seating areas that efficiently utilised the space. For the touch-down areas, low and high variants of the Collaborate work table in wood were used. The meeting rooms were equipped with the sit-stand desk Izi Effect to allow employees to vary their working position. Space is saved in the individual rooms with Navi, a small practical side table at laptop height. Variants of upholstered chairs from the Archie family were used in both small and larger work rooms and in public spaces.
EFG's role: Furniture supplier
Delivery date: 2018
Location: Solna/Stockholm
Business: Finance system
Workstations: 175
We've created an 'Azets feeling' that you recognise when you visit us. We often receive compliments on our premises from employees, colleagues in the Nordic region and customers.

Ulrika Scheffer, projektledare på Azets Insights