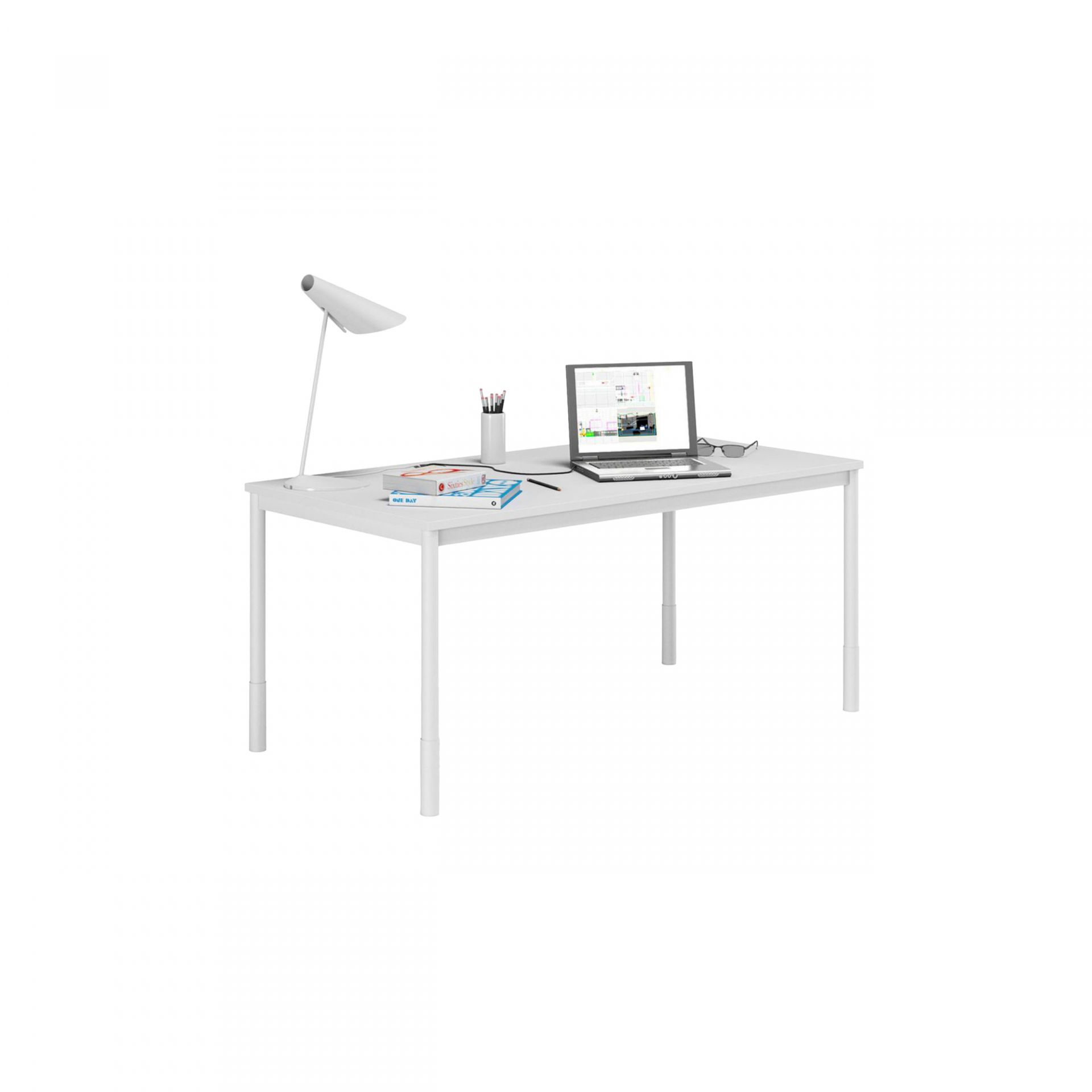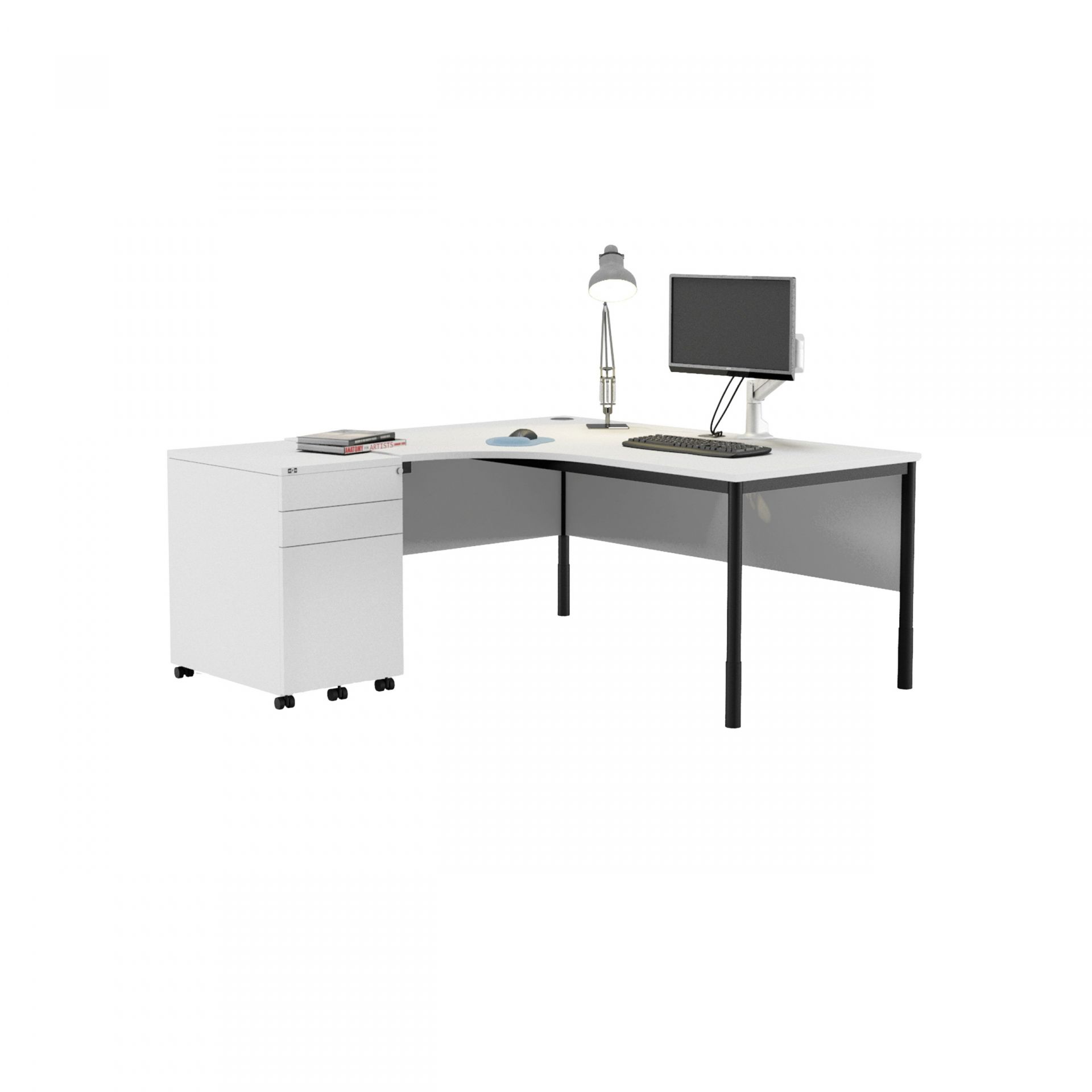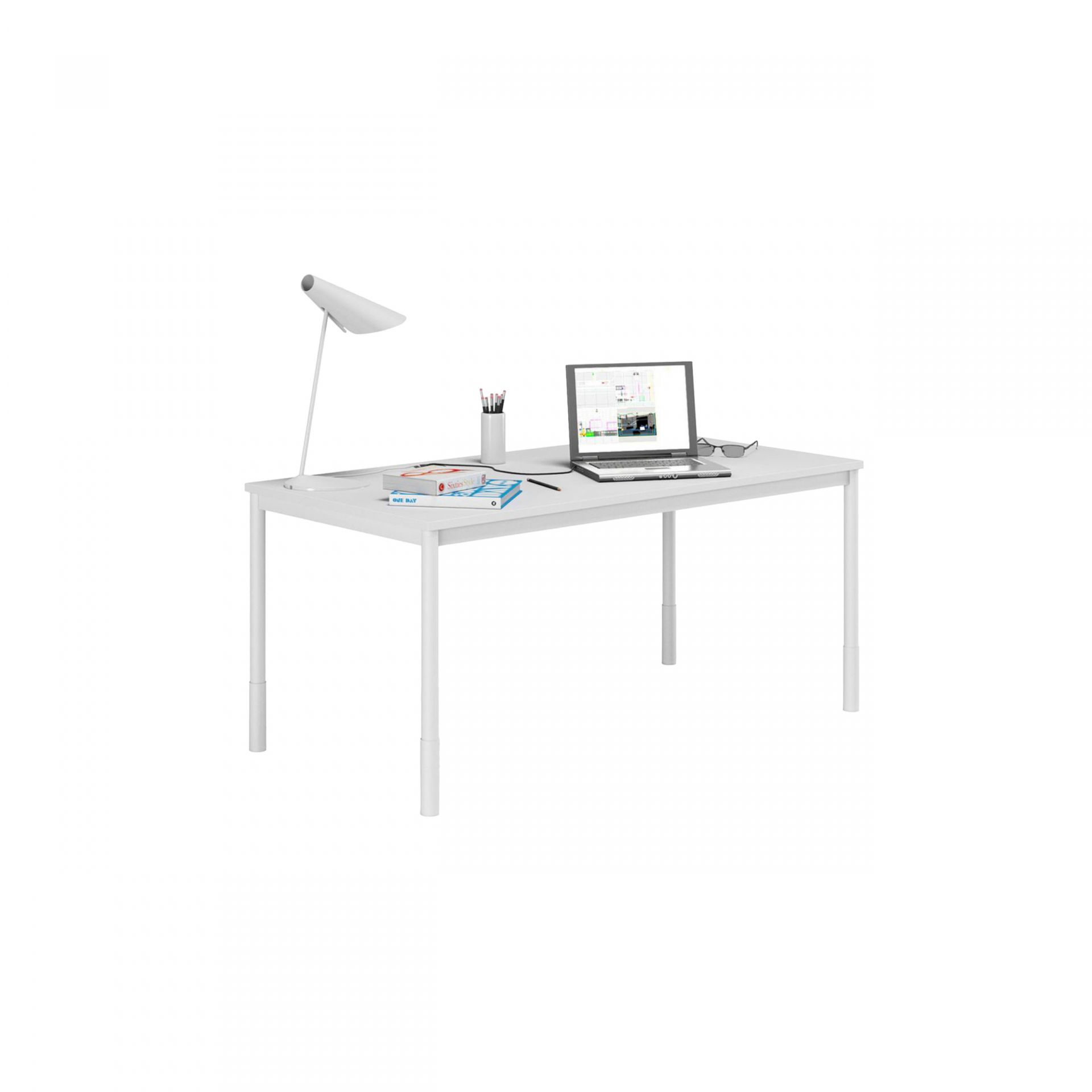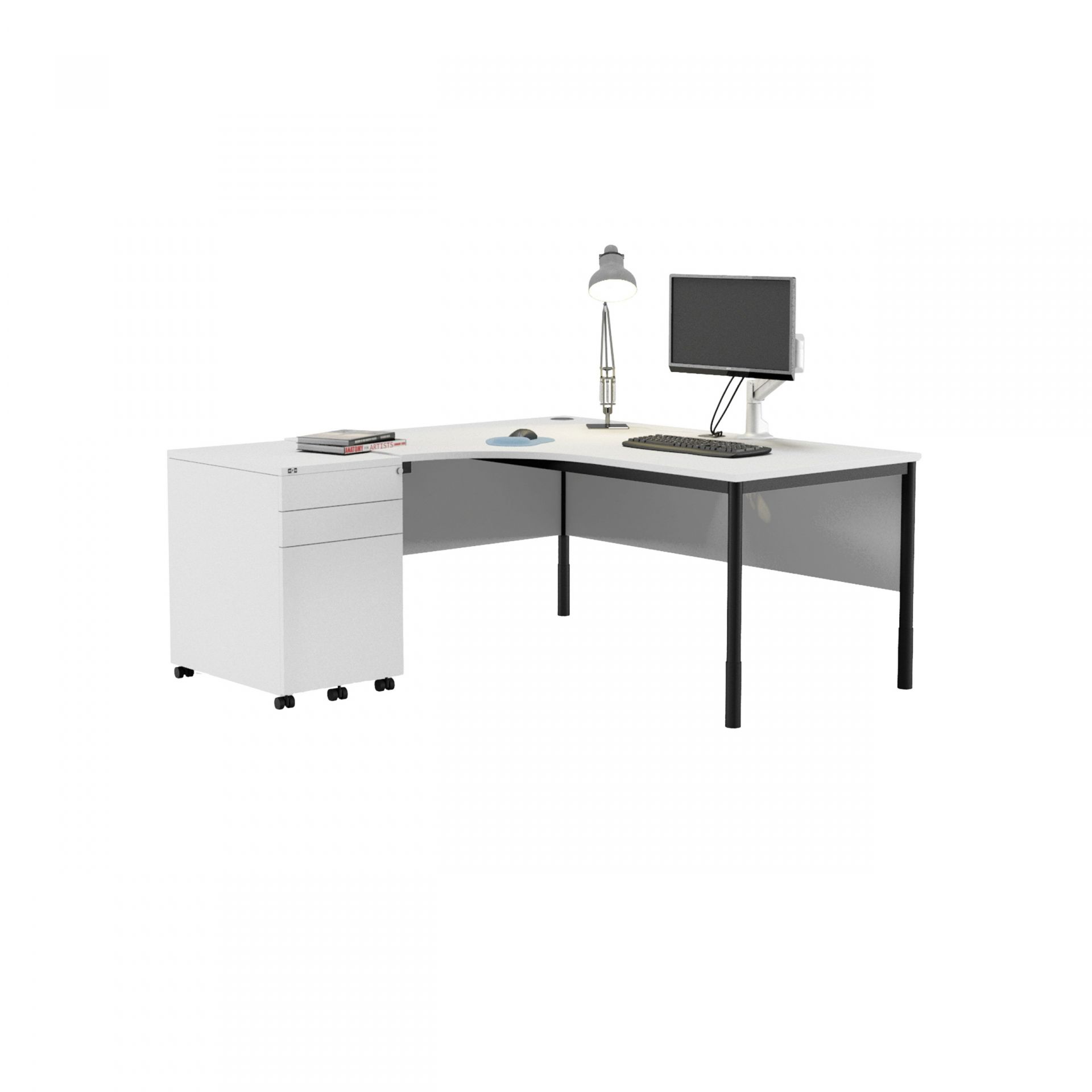 Team Pro
Desk/meeting table
Classic, affordable 4-legged tables for workstations, meeting rooms and education. Team Pro is a classic, clean and affordable 4-legged table that offers great flexibility. The tables are available as both freestanding individual desks or connect desks creating a bench configuration suitable to small areas, perfect for the modern office. The range is easy to assemble and reconfigure to suit your specific needs. Team Pro comes in a variety of table top shapes and sizes.
Details

Materials & Accessories

Downloads
Free-standing or tables in various sizes and shapes.
Table tops with a core of 22 mm chipboard, veneerd with 0,6 mm in beech (R5) and birch veneer (B5) with straight edges. Table tops in laminate (MB, MR, ME, MV, M6 and MA) have a core of 22 mm chipboard with straight edges.
Wooden details in natural birch and beech.
Height adjustable between 670-820 mm.
Traditional leg frame Ø 42 mm with "a leg in each corner" connected with long bars. Frame lacquered in white (14), dark grey metallic structure (26) or black structure (24).
Assembling: Frame is easily put together with an Allen key. The desk tops are simply pressed onto the bars, no tools are necessary for this.
Guarantee: 5 years liability for defects resulting from faulty design, materials or workmanship.
Tested according to: EN 527-1, EN 527-2, EN 527-3.
Models
Team Pro corner table 3dd, 3d3, 2dd
zip

Share file

Download file

TeamPro Link top for conn between two tables 3dd, 3d3, 2dd
zip

Share file

Download file

Team Pro round table 3dd, 3d3, 2dd
zip

Share file

Download file

Team Pro table for conn to free standing table 3dd, 3d3, 2dd
zip

Share file

Download file

Team Pro table free standing 3dd, 3d3, 2dd
zip

Share file

Download file

Team ProTable w-one recessed leg 3dd, 3d3, 2dd
zip

Share file

Download file

Team Pro table w one recessed leg for conn to free standing table 3dd, 3d3, 2dd
zip

Share file

Download file

Team Pro table w two recessed legs 3dd, 3d3, 2dd
zip

Share file

Download file
Download all documents