Discover Mingle Lounge and Mingle High
Modular sofa Mingle is now also available in a lounge version with a broader, deeper seat surface and in a version with high seating. Discover fresh furnishing possibilities with new Mingle Lounge and Mingle High!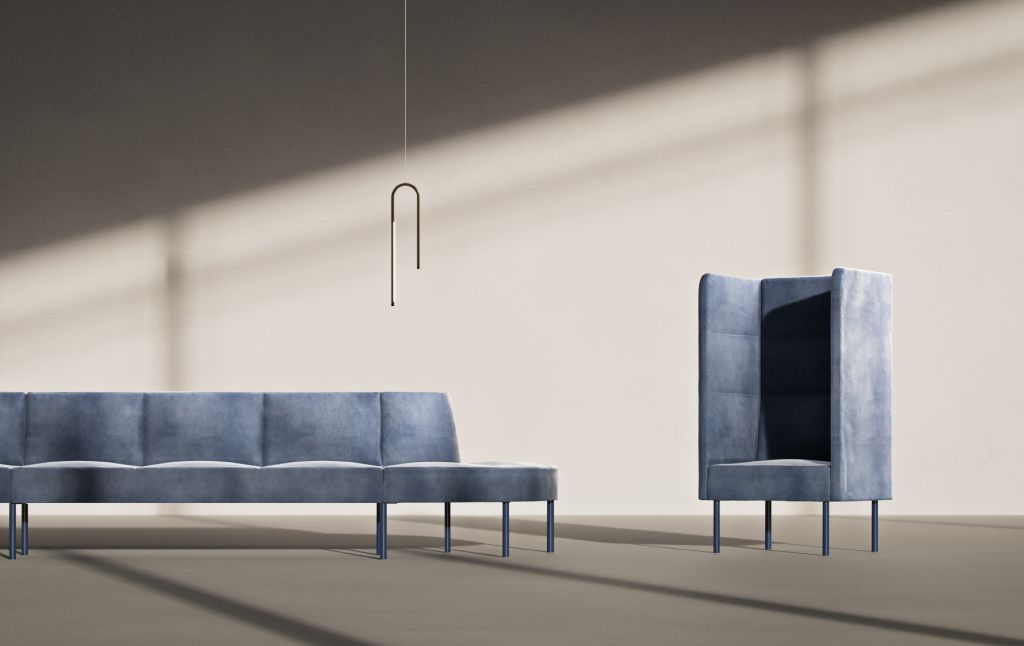 EFG, together with designer duo Berg & Hindenes, has created Mingle – a flexible, stylish chair that can be built to suit many different settings. These days, enjoying your work and the workplace is always important, and the fully upholstered Mingle chair affords a cosy sense of well-being – even at work! Now we're expanding our sofa options with new Mingle Lounge and Mingle High variants that do themselves proud in lounges, hotels and restaurants, and naturally also at the office, in healthcare or teaching settings. Generously dimensioned Mingle Lounge offers inviting, comfortable seating and provides a relaxing experience. Let the stylish lounge sofa wend its way through the hotel lobby, be a centrepiece in the company lounge or take pride of place in a restaurant as part of a total furnishing concept. Mingle is also available in a new, high variant that is a great addition to the dining room, café or restaurant.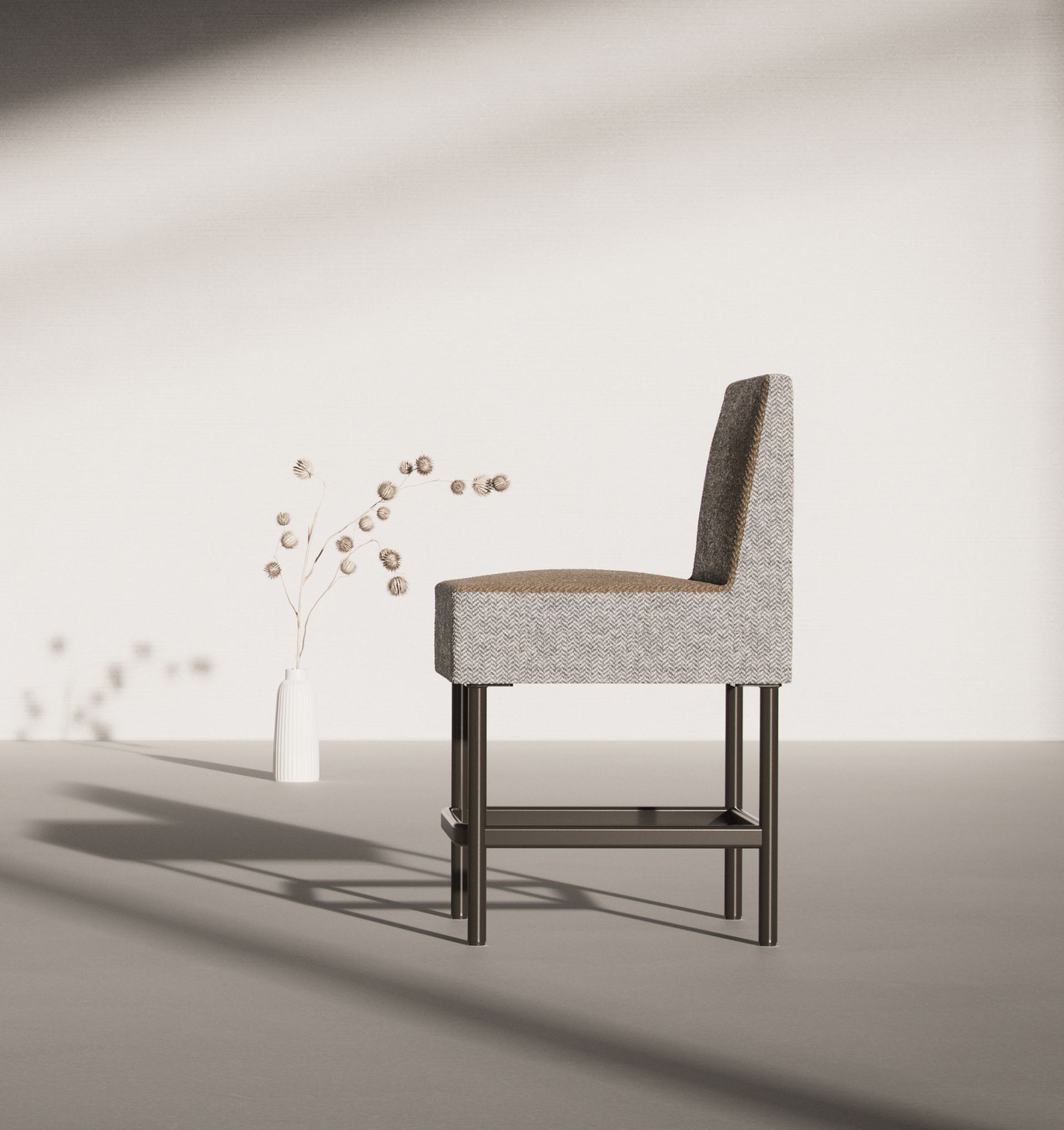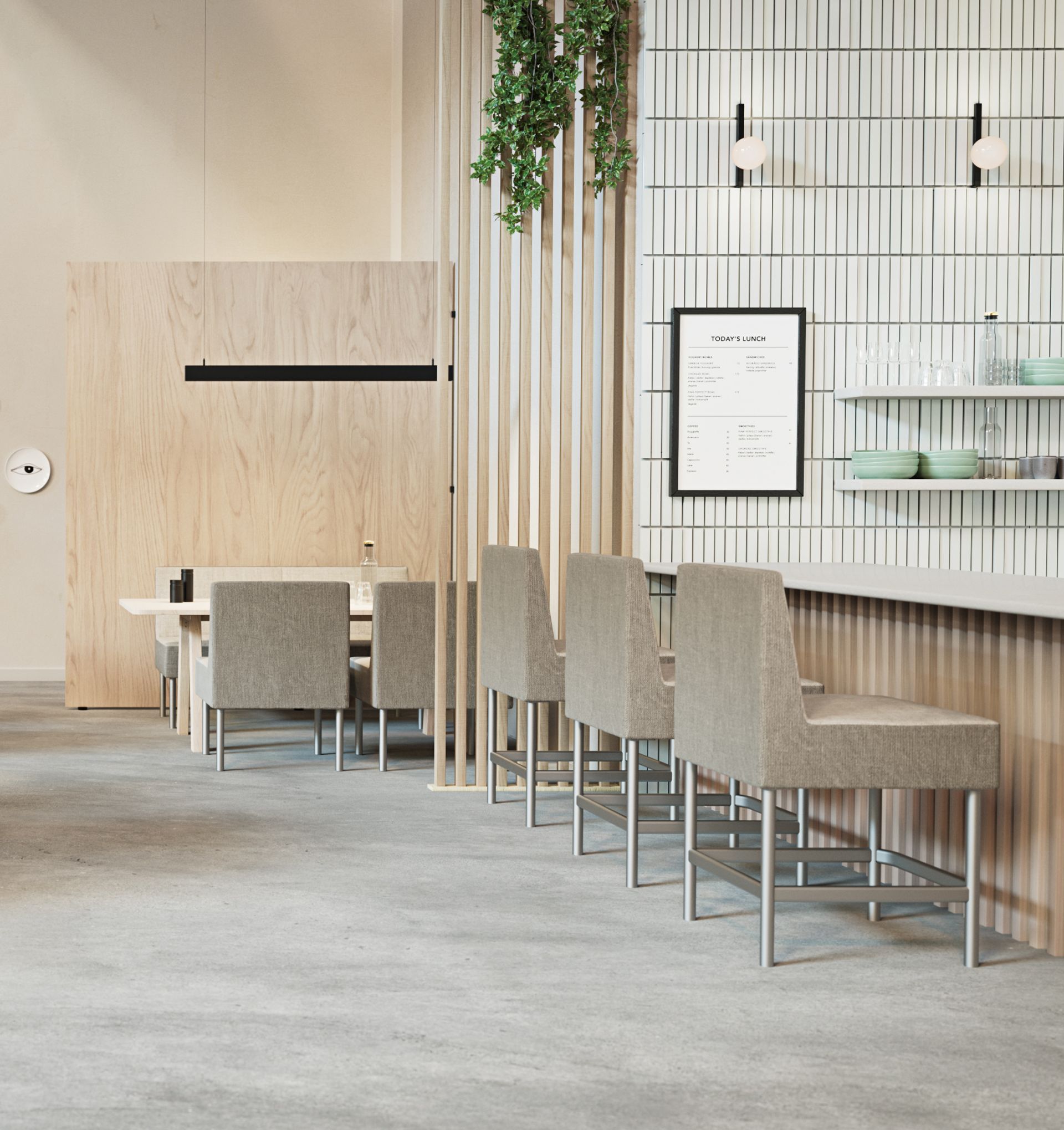 So don't choose a sofa to suit the room, configure the sofa to suit the layout. The new Mingle variants make it even easier to create your own versions of stylish, comfortable seating. Create colourful, sober or classic impressions with everything from orange polyester, yellow velour or grey-flecked woollen fabric to brown leather.
All modules can be upholstered in one or two colours, and because the fabric is not glued on, it can be replaced over time. Fabrics bearing the EU Ecolabel are available, and all wooden parts are FSC®-certified*. Because the sofa and its legs are so slender, Mingle uses less material and weighs less than classic lounge sofas, which means a lower carbon footprint. Mingle Lounge and Mingle High will both bear the Möbelfakta ecolabel.
Read more about the Mingle family.
Mingle advantages:
Available with a generous seat size
Provides a relaxing experience
Available in a tall version
Can be adapted to layouts and styles in all settings
Fully upholstered in one or two colours
Available with low or high seat backs
Available with metal and wooden legs
Weighs less than classic lounge sofas
FSC® certified* wood
Möbelfakta ecolabelled variants available
*EFGs FSC-licence number is FSC-C009111