Case
Furniture for Elektroskandia's logistics centre
To meet future demands, Elektroskandia constructed a new logistics centre in Örebro with associated offices and shop. EFG were involved in this journey and equipped the centre with furniture that meets the company's needs for both privacy and collaboration.
An interior design solution for the facility of the future
Elektroskandia has had its central warehouse in Örebro for more than 50 years. Elektroskandia's new property was built in 2017 and covers 43,500 m2. The property has received Miljöbyggnad Silver environmental certification, and utilises renewable energy from a solar cell plant. 100 people work in the office, and the premises provide separate offices, open workplaces, conversation rooms, telephone rooms and conference rooms of different sizes. The new interior design had to satisfy the employees' needs for both collaboration and separation in a single space.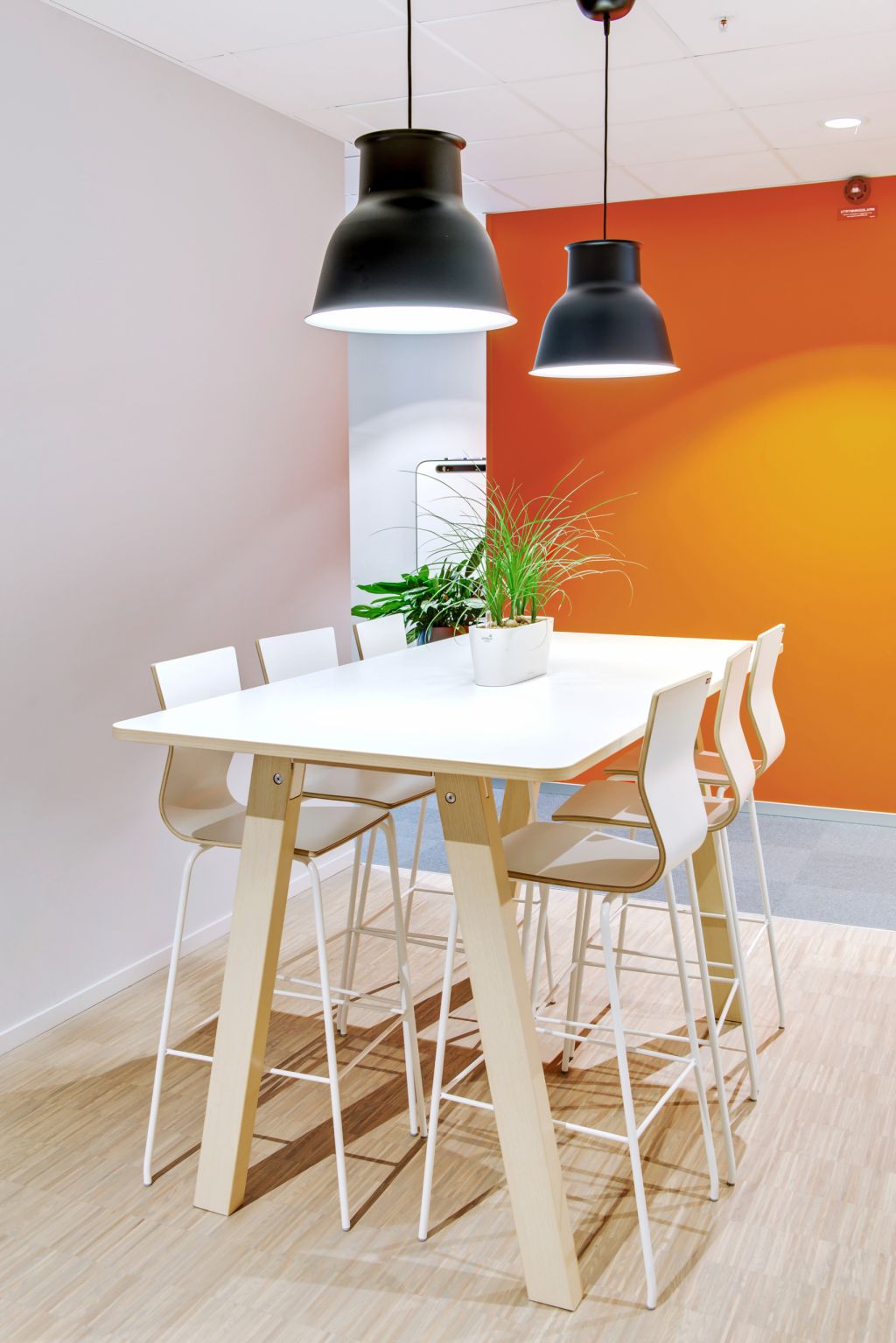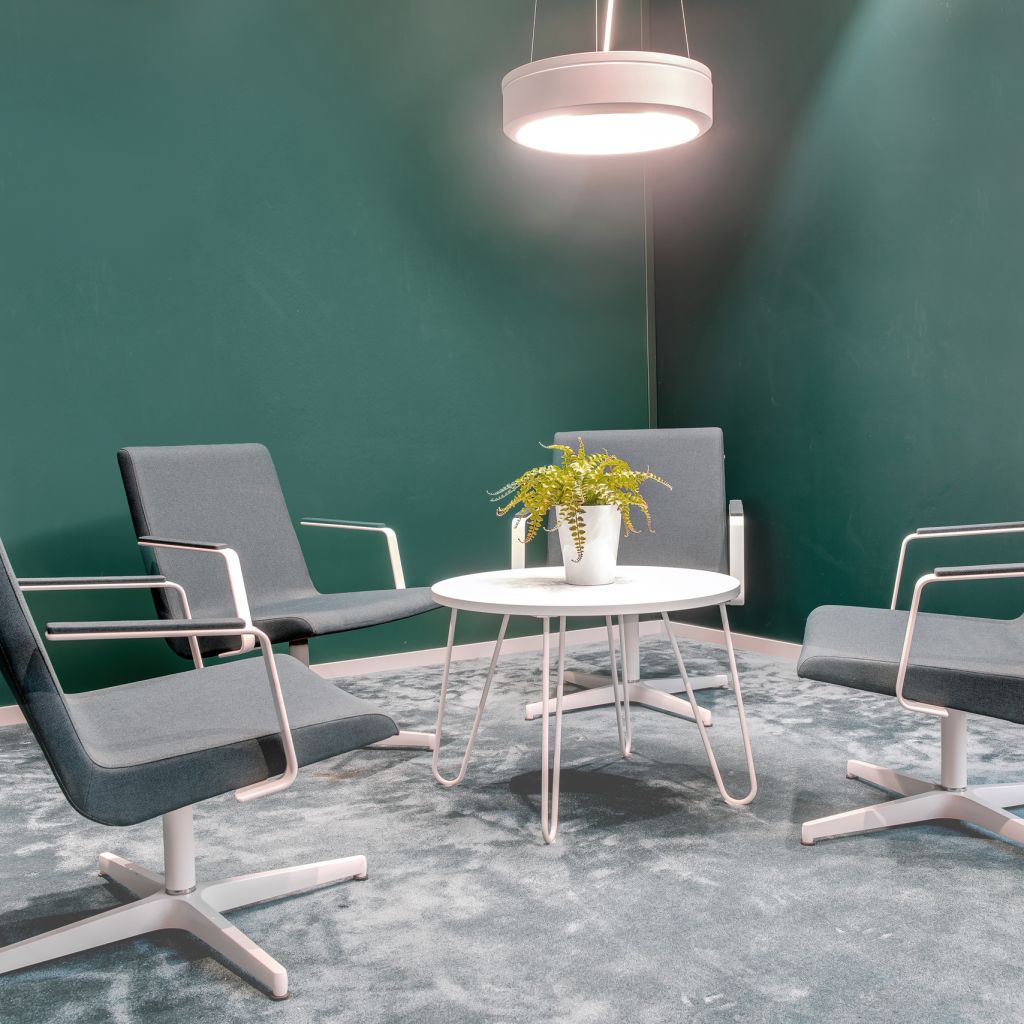 Open areas and rooms were equipped with carefully selected office furniture
Calm grey shades meet carefully selected colours of yellow, green and blue. During the project, EFG worked in close collaboration with the architect and consultancy company MER Arkitekter. To create seating areas in the open spaces, the Kavaljer and Create Seating modular sofas were used. The Kavaljer sofa in grey was matched with the Bold pouffe and the Chat pedestal table. The grey colours were also used in two-seater Myspace sofas, which were placed opposite each other to provide privacy for work, meetings or telephone conversations. The tables Avec, Team Pro, Collaborate and Izi Effect were placed in work rooms, meeting rooms and conference rooms. These rooms also contain chairs from different families such as Active, Nova and Woods, and Graf as a barstool. The neat Mongezi table with a white metal frame in retro design was used as a lounge table together with the low Woods Club armchair with a swivel base.
EFG's role: Furniture supplier and interior design solutions
Architect: MER Arkitekter
Delivery date: 2017
Location: Örebro
Business: Electrical technology solutions
Workstations: 100
The new office satisfies the employees' need for both collaboration and separation.

Pia Stenwall, project manager Elektroskandia