Pulse is a storage solution with clean lines and distinct corners. Shelves, cabinets with doors and drawers are available in several materials and colours and can be assembled together to create personal or shared storage.
Create order with flexible office storage
Organised storage in the office means that it isn't merely easier to find things when you need them – it also creates a sense of visual calmness. With Pulse, you can store documents, folders, magazines and office material in a smarter way. Pulse is a flexible and space-saving storage series with Scandinavian design and neat dimensions. The storage consists of tower-model sideboards, shelves and cabinets with doors. The units can be suspended on the wall or placed directly on the floor, equipped with a frame or wheels. Pulse works just as well against walls as in freestanding islands, and also works as a room divider or a "wall" beside or behind workstations.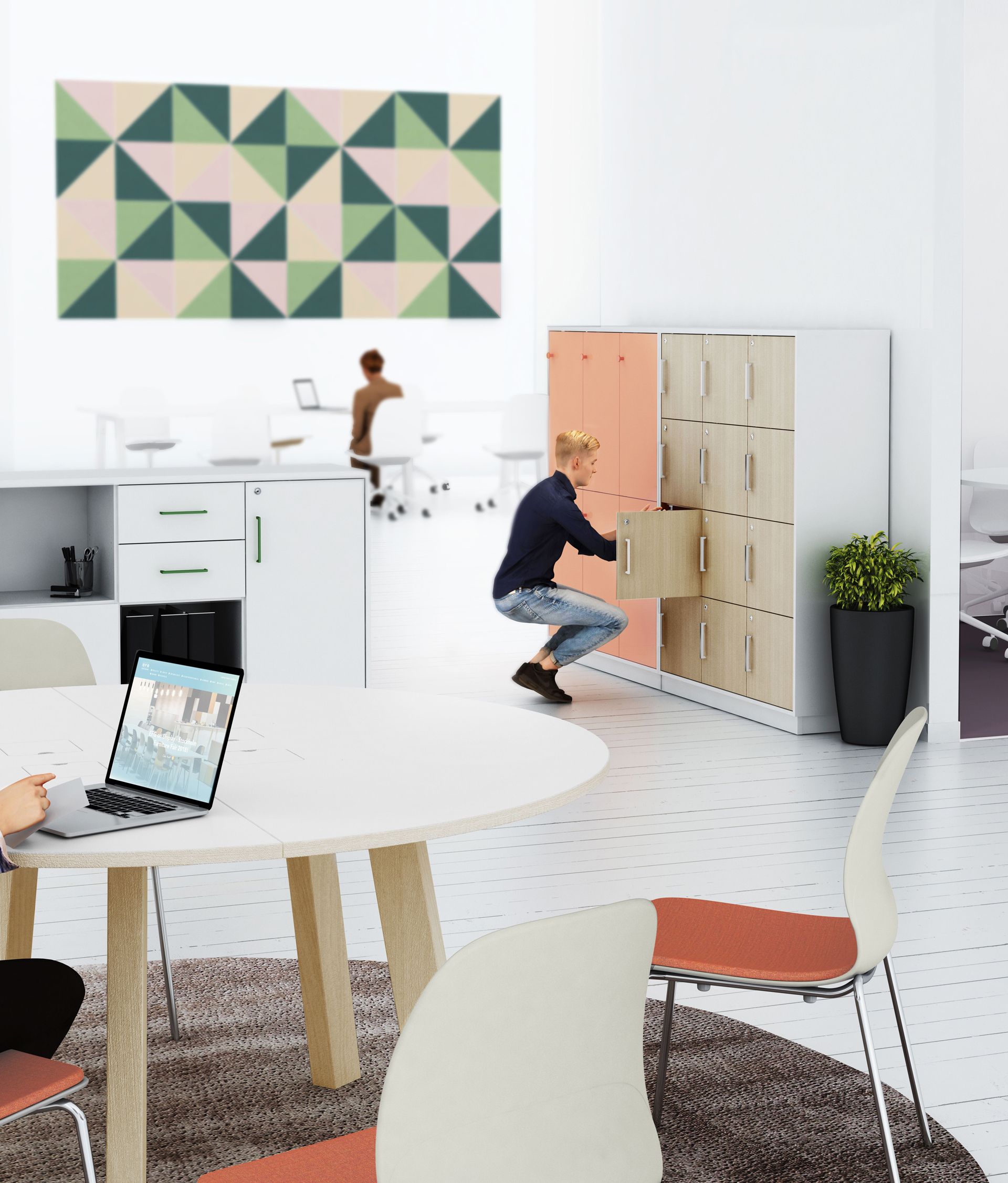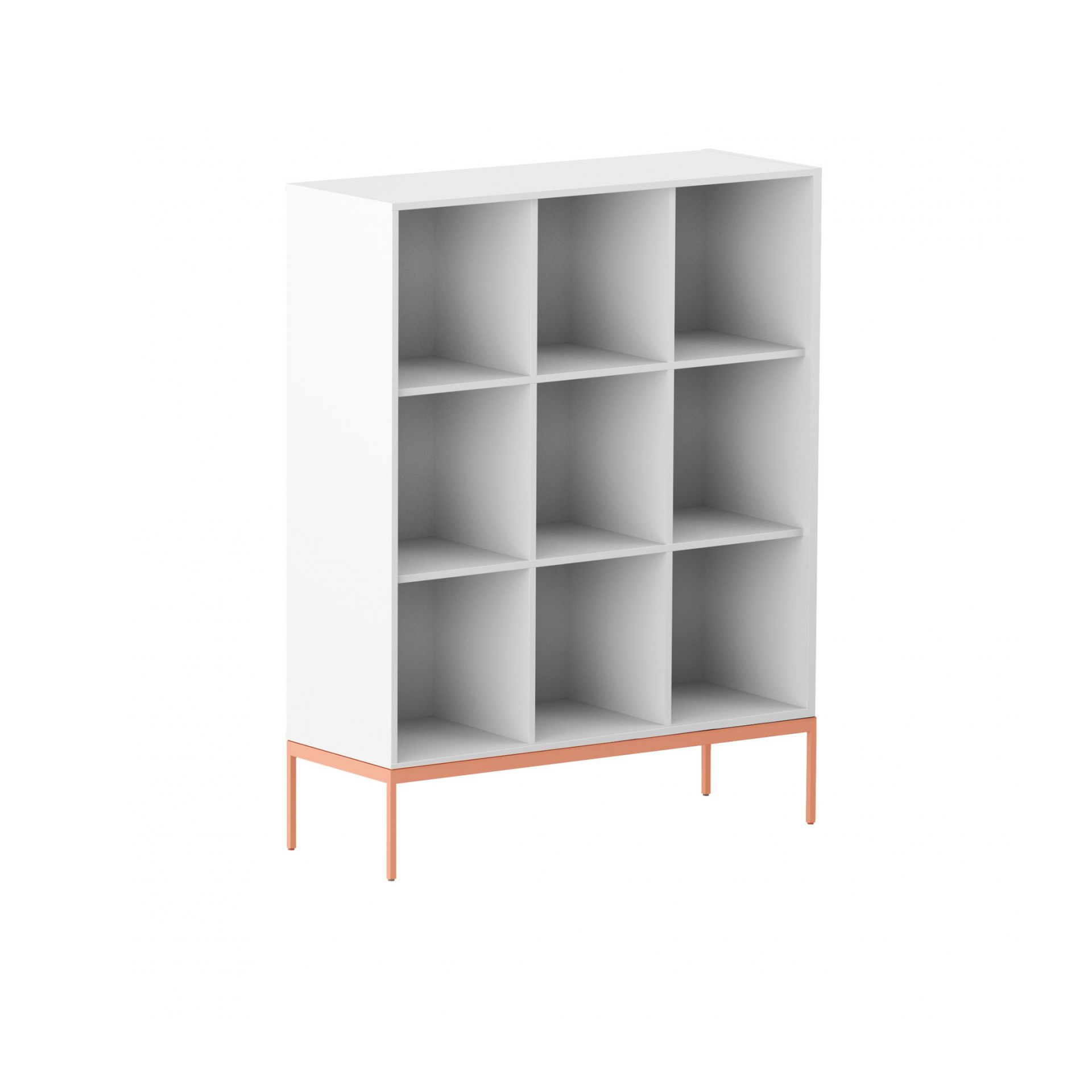 Storage with doors and drawers
Save room and create a feeling of space with storage in the form of shelves and cabinets next to your workstations. The storage is available in different sizes and can be combined into larger solutions placed in clusters or as smaller storage, for example in a group room. Open storage saves space as you don't need to allow for room to open doors. With Pulse, the contents can also be concealed with cabinet doors or by combining open shelves with cabinet doors. All cabinets with doors can be equipped with key locks, code locks or RFID locks. Frames, fronts, plinths, legs and wheels for Pulse are available in many different versions. Choose between fronts in natural or lacquered wood or coloured laminate. The metal frames can also be lacquered in neutral or strong colours.