Avia is a table that fits perfectly in large conference rooms and other meeting rooms. The table is available with a cable box or recessed electrical outlet. The design of the frame gives the table a unique and interesting character.
A table for conference and meeting rooms
Avia is a table with a unique style that gives your meeting room a sophisticated feel. The frame is at least as important as the table top, and Avia stands out with its characteristic and stylish V-frame, which works perfectly with several of EFG's chairs, such as Woods and Favor. The table meets all your meeting and communication needs. This high quality, enormously flexible family of tables is perfect for meetings, conferences, presentations, training courses and workshops for large or small groups.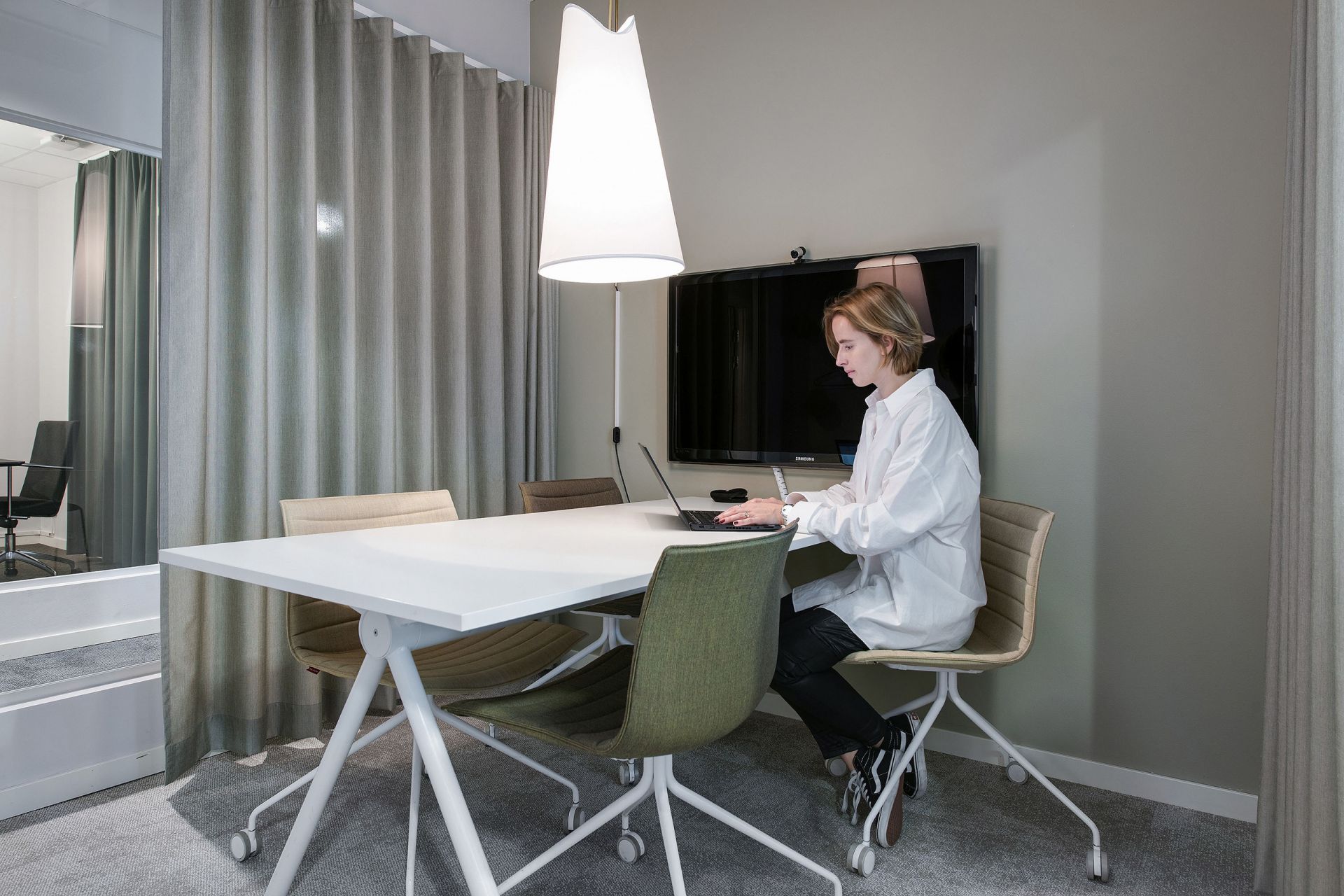 Choose the cable solution for your conference table
Avia offers holes to accept cables and is equipped with an integrated cable tray concealed inside the frame for a neat appearance. The table top is available in a number of materials and with a straight or bevelled edge. The V-frame is available in metal or chromium. Being able to choose the material, size and height, together with the table top's edge style and cable solution makes Avia a great choice for group rooms, conference rooms and meeting rooms.