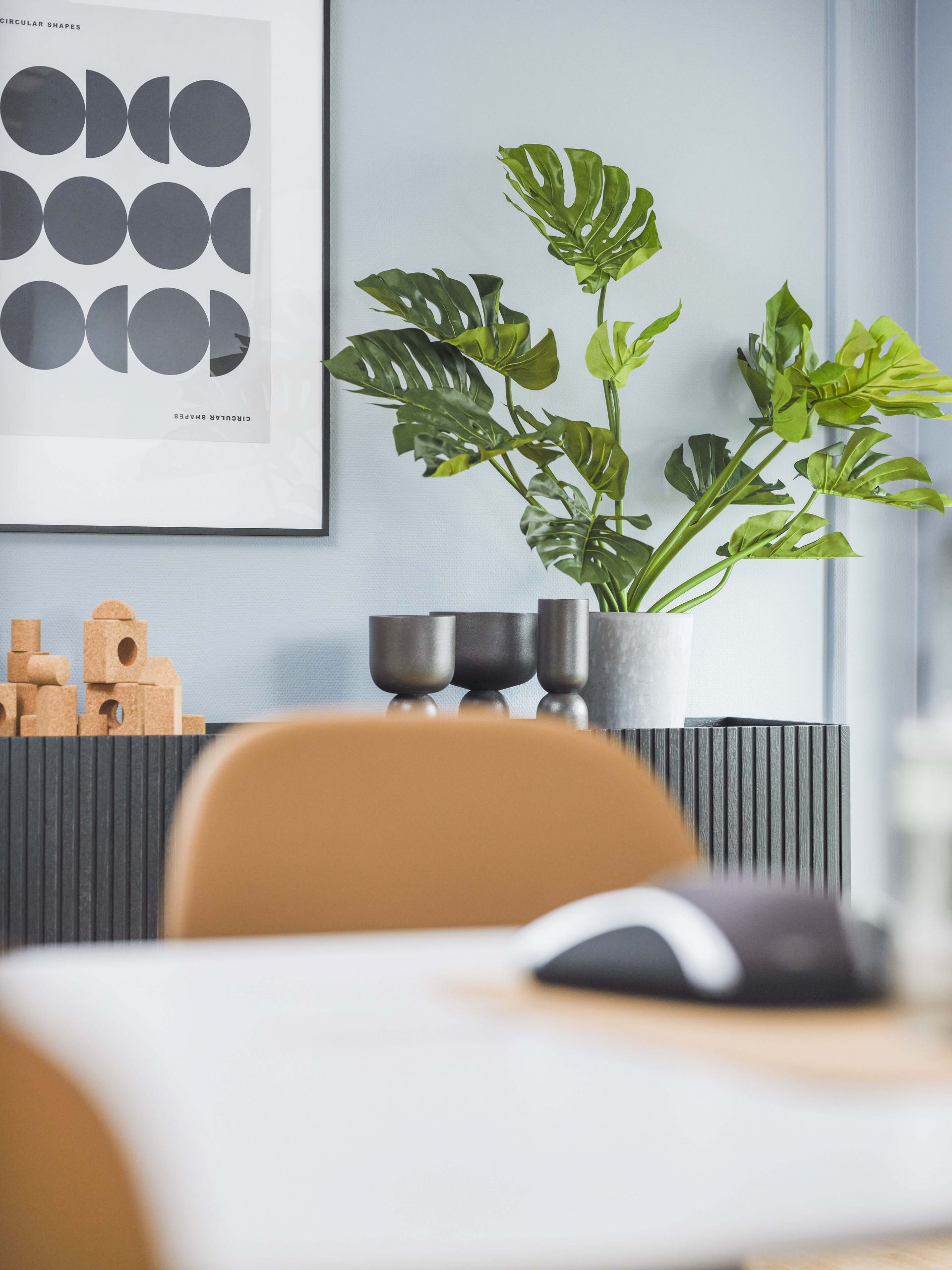 case
Office hotel with Scandinavian atmosphere
When L2 Fastigheter extended the office hotel Kontorshotellet Atmosfär in Mölndal, they took overall charge of the layout and interior design with furnishings from EFG.
Whether a company is growing or downsizing, Kontorshotellet Atmosfär provides the ideal office space. The building is located in a developing area in Mölndal. In all, the office hotel has around 1400 sq m of well lit, airy floor space. The aim of taking overall charge of the shared spaces and offices, was to transition from minimalist, standardised spaces to cosier areas with a more lively feel. It offers rooms suitable for one or two people as well as larger rooms up to 30 sq m for four to six people. The building is long and narrow, which means practically every room has windows and plenty of light.
CASe
EFG's role: Furniture supplier
Customer: L2 Fastigheter
Interior stylist: Made By Guts
Completed: 2021
Location: Gothenburg
Business operation: Office hotel
Materials that flirt with nature
Louise Svensson at Made by Guts, who was the interior stylist for the assignment, thinks creating a feeling of homely comfort right down to the smallest detail makes all the difference. She tells us she wanted to create a setting that had an appeal to many people from different industries and companies
"A space must meet practical needs while also helping people enjoy being at work. I wanted to create a softer impression and let different materials and textures bring the rooms to life."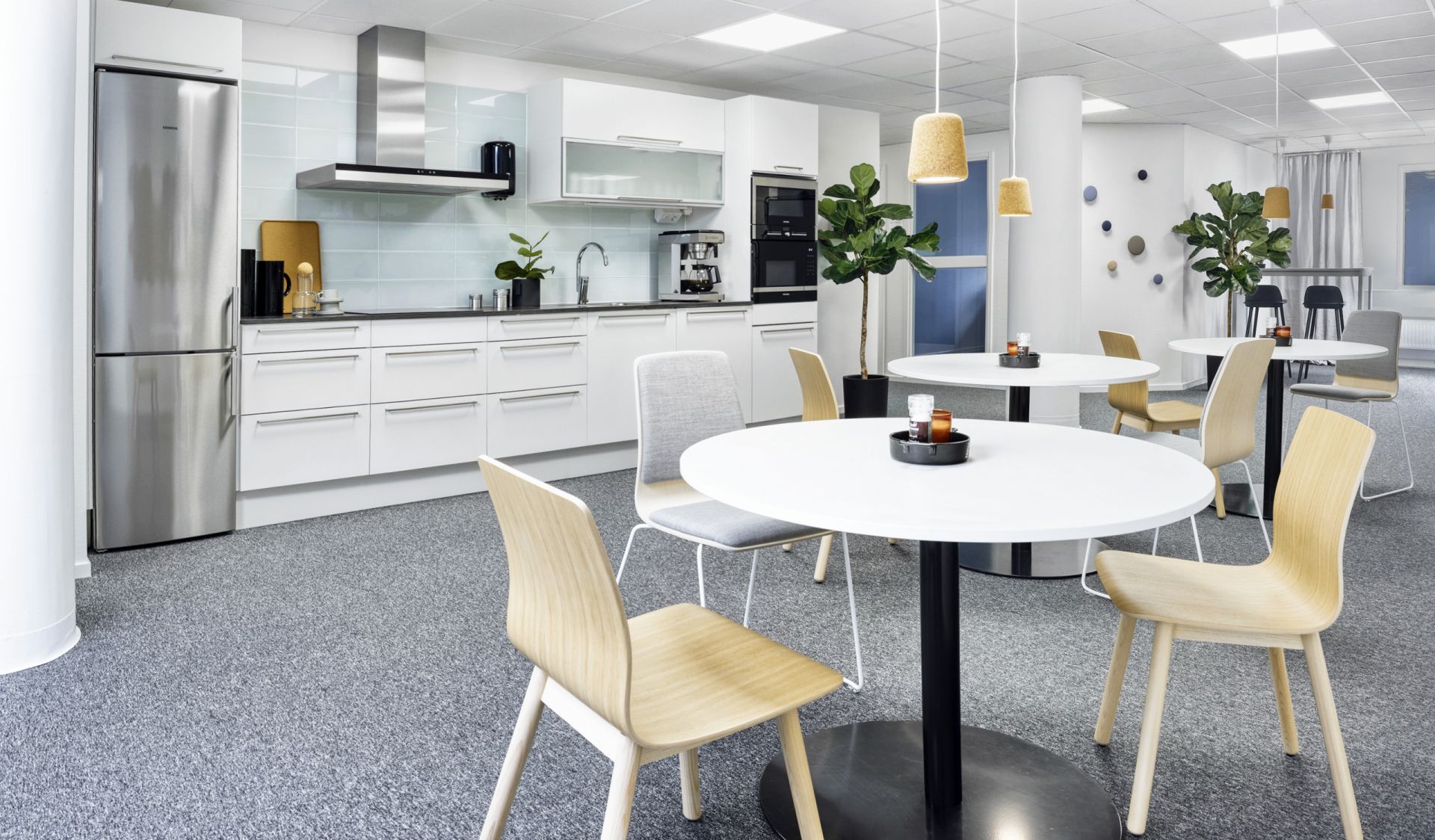 Because L2 Fastigheter offers premises where broadband, printers, coffee and even furniture are included should the tenant so wish, it was important to find a supplier able to offer high quality and the right design at attractive prices. The rooms also serve as showrooms for Kontorshotellet Atmosfär and provide inspiration for how tenants can furnish them.
"We want to surround ourselves with nature. I featured wood and other materials like cork and leather to create a tactile, Scandinavian feel. Spaces should be restful, and natural materials flirt with our need to find oases of calm" says Louise Svensson.
EFG uses recycled materials,
and the quality of its furniture extends
their lifespans, something we find very positive

Mikaela Widell, L2
Cosy feel, pleasant meetings
In the conference room, we wanted to create surroundings that were easy on the eye and body. We chose Collaborate desks in the all-white version with bevelled edges and equipped with electrical power, HDMI and ethernet for quick connection. The furniture in the conference rooms all have the same feel to enable future combinations. The table was teamed with Archie with castors and leather upholstery in Cognac to match the cork lamp.

Louise tells us she chose pleasant, harmonious colours to create a cosy feeling. She mixed materials and colours to create a more playful atmosphere in what was also an easily restyled setting.

The office spaces were furnished with Favor and Archie chairs and Active desks. The communal kitchen is used for both lunch and impromptu meetings, and was furnished with Nova chairs in the unupholstered version in ash, as well as upholstered versions. The combination creates a dynamic, yet warm and inviting impression.

"I chose simple, pure colours that make an exciting combination. The furniture will last for a long time and can be customised if there's a need to add something to the setting or change the wall colour" says Louise Svensson.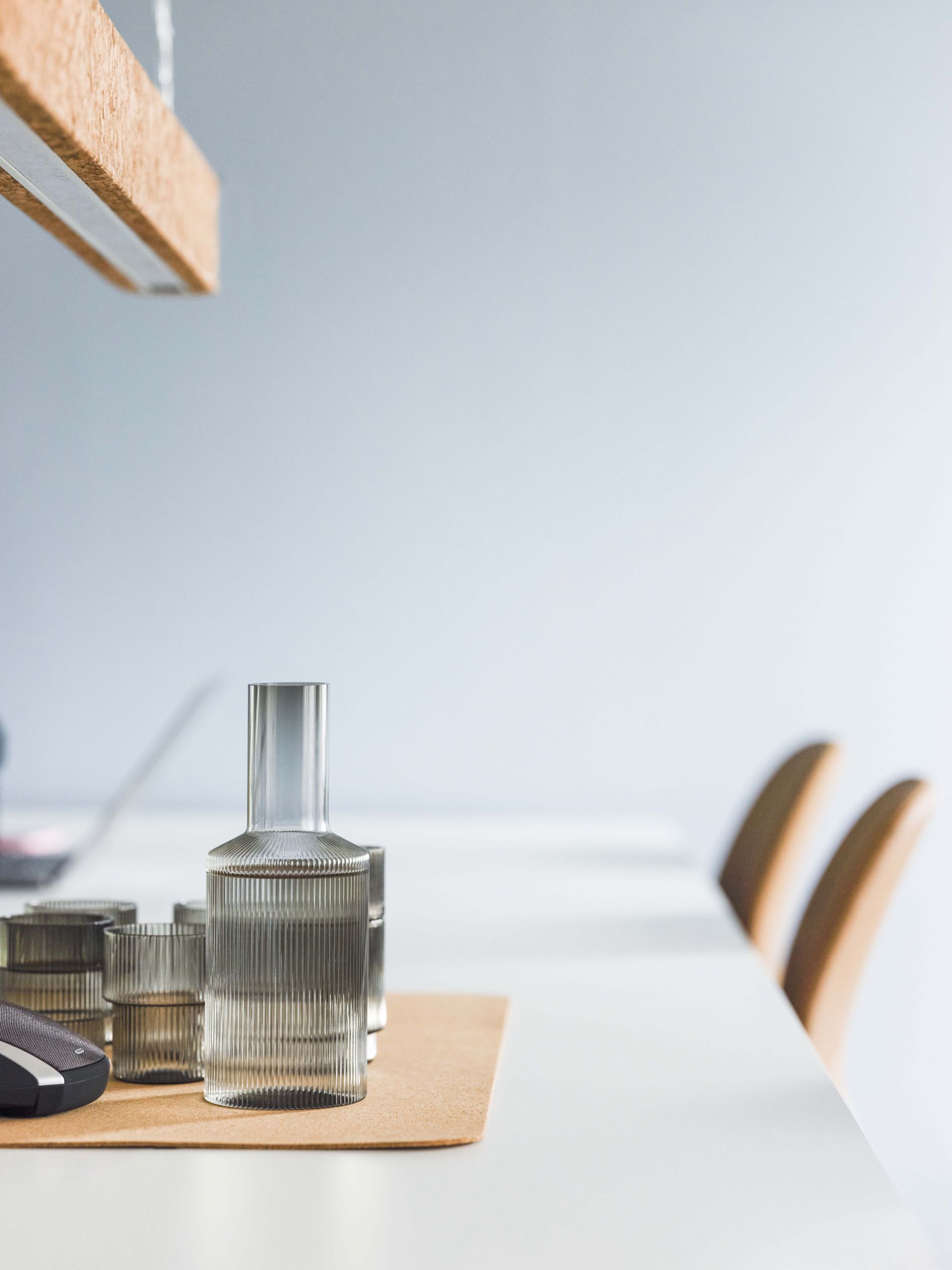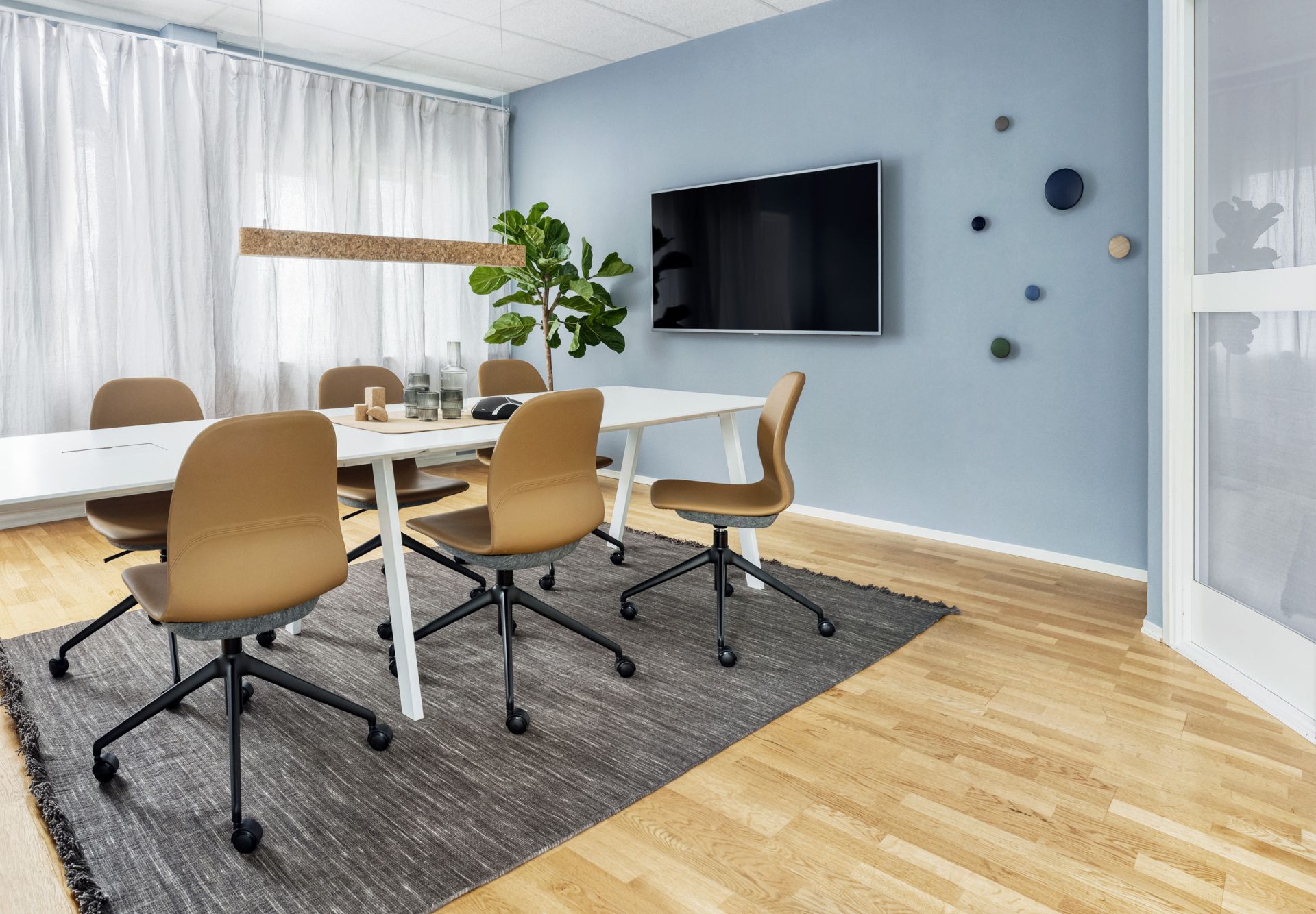 L2 Fastigheter notes an increasing demand for flexible, complete office solutions. As customer manager, Mikaela Widell was involved in furnishing Kontorshotellet Atmosfär.
When we furnished the hotel, we wanted to add a touch of nature. We think a great deal about our environmental impact. EFG uses recycled materials, and the quality of its furniture extends their lifespans, something we find very positive. It's excellent furniture with a natural, timeless design.