Nova now fits into even more environments!
With our durable best-seller Nova, you get a lot of chair for your money because it can be varied almost endlessly through your choice of upholstery, seat shell and stand. And now Nova is available in variants with armrests and wheels!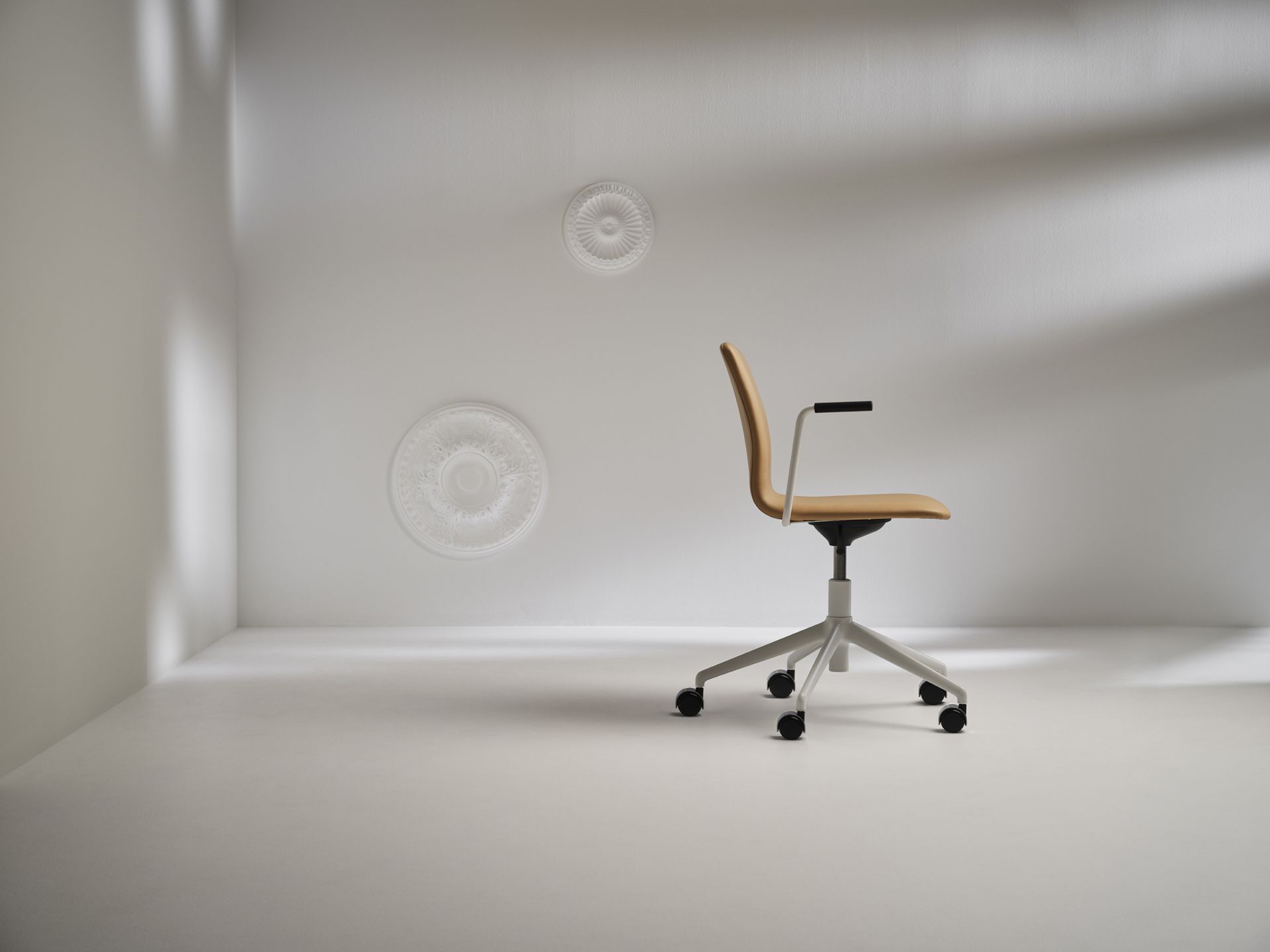 Nova isn't just one chair – it's an endless number of different chairs. This chair family is available in a number of different variants, making it the obvious choice for the majority of environments. And now it's also available in a variant with armrests and a star base with wheels. The star base variant is available with a tilt function for even greater comfort and fits into larger or even home offices. All of the parts in Nova can be replaced, which means the chair can be upgraded over time. The seat is made of FSC-certified wood, which means it has a carbon footprint that's about 10 times smaller than a plastic seat. Combined with wooden legs, this is a chair with a really small carbon footprint. The filling in Nova passes the Nordic Ecolabel's tough environmentally criteria, and the upholstery is available in fabrics marked with the EU Ecolabel.
10 Advantages of Nova:
Flexible, high quality chair
Sustainable design with replaceable parts
Large number of versions and models
Suits all environments
Lots of chair for your money
Tall or normal back
Available with or without armrest
Star base with or without tilt function
Stackable
Suspendable