Evo –Inside-out sustainable
The foundation of EFG's design philosophy is 'Keep your darlings', which means that our furniture is designed to last and be kept. Get to know Evo, which has a sustainable design with an innovative construction and material combination.
Evo has been developed and manufactured with a circular approach. The low weight, thin dimensions, wooden frame and 3D textile without padding or foam give Evo its low carbon footprint. Evo is certified by Möbelfakta, which means it has been sustainably produced in terms of quality, the environment and social conditions.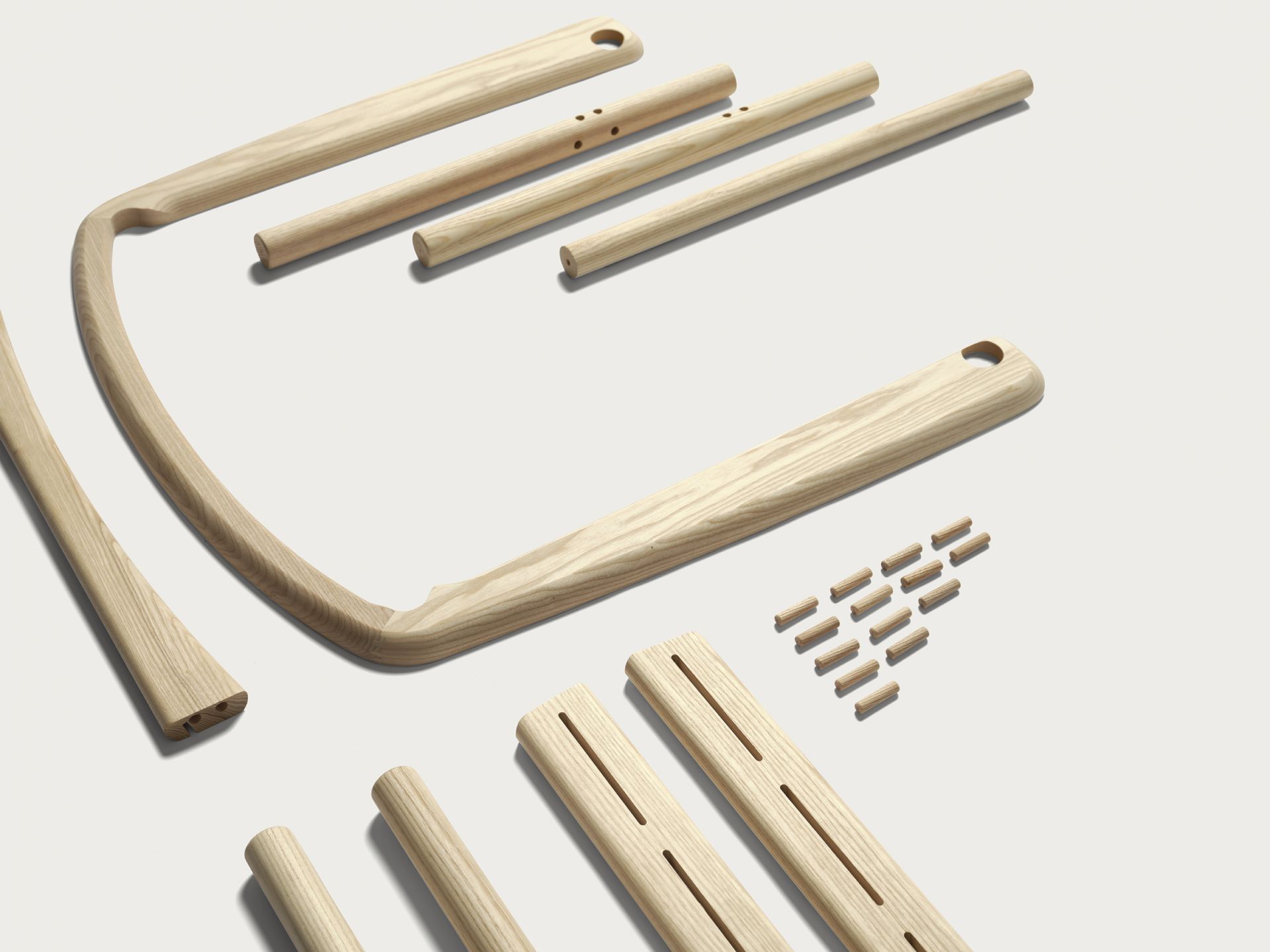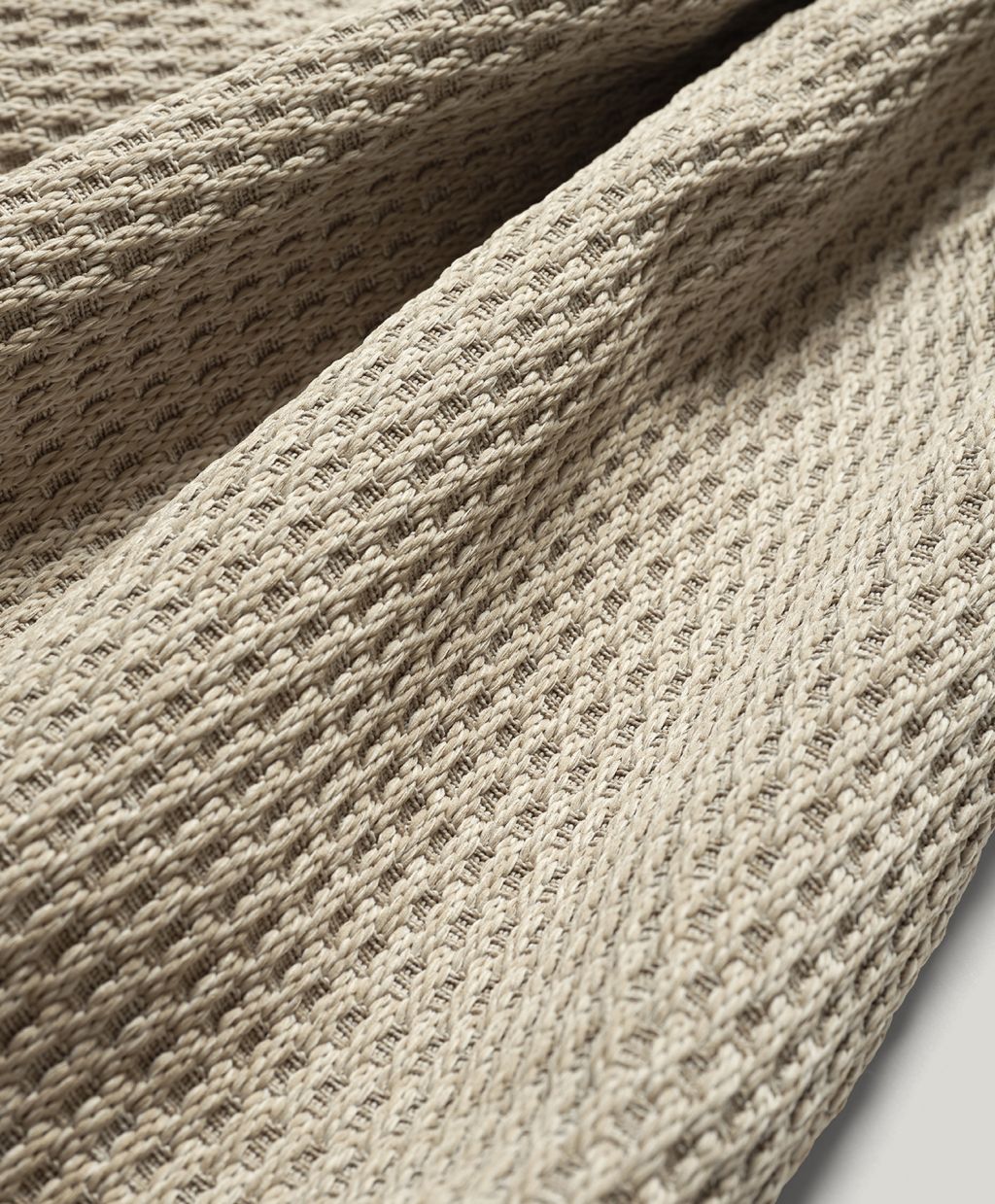 EFG uses as many recycled materials as possible and makes sure the material can be recycled when part or all of a piece of furniture needs to be replaced. Evo is manufactured using only three materials: wood, polyester and sprung steel, and all parts can be replaced or recycled separately. Wood is a renewable material, and Evo is manufactured using FSC®-certified* ash and oak, from responsibly produced forest. The classic wooden frame provides a stable and sustainable chassis, while the stretched 3D knitted textile in the seat and back create a soft and comfortable surface to sit on. Because EFG aims for all of the synthetic materials it uses to be recyclable, 100% recyclable polyester is used in Evo.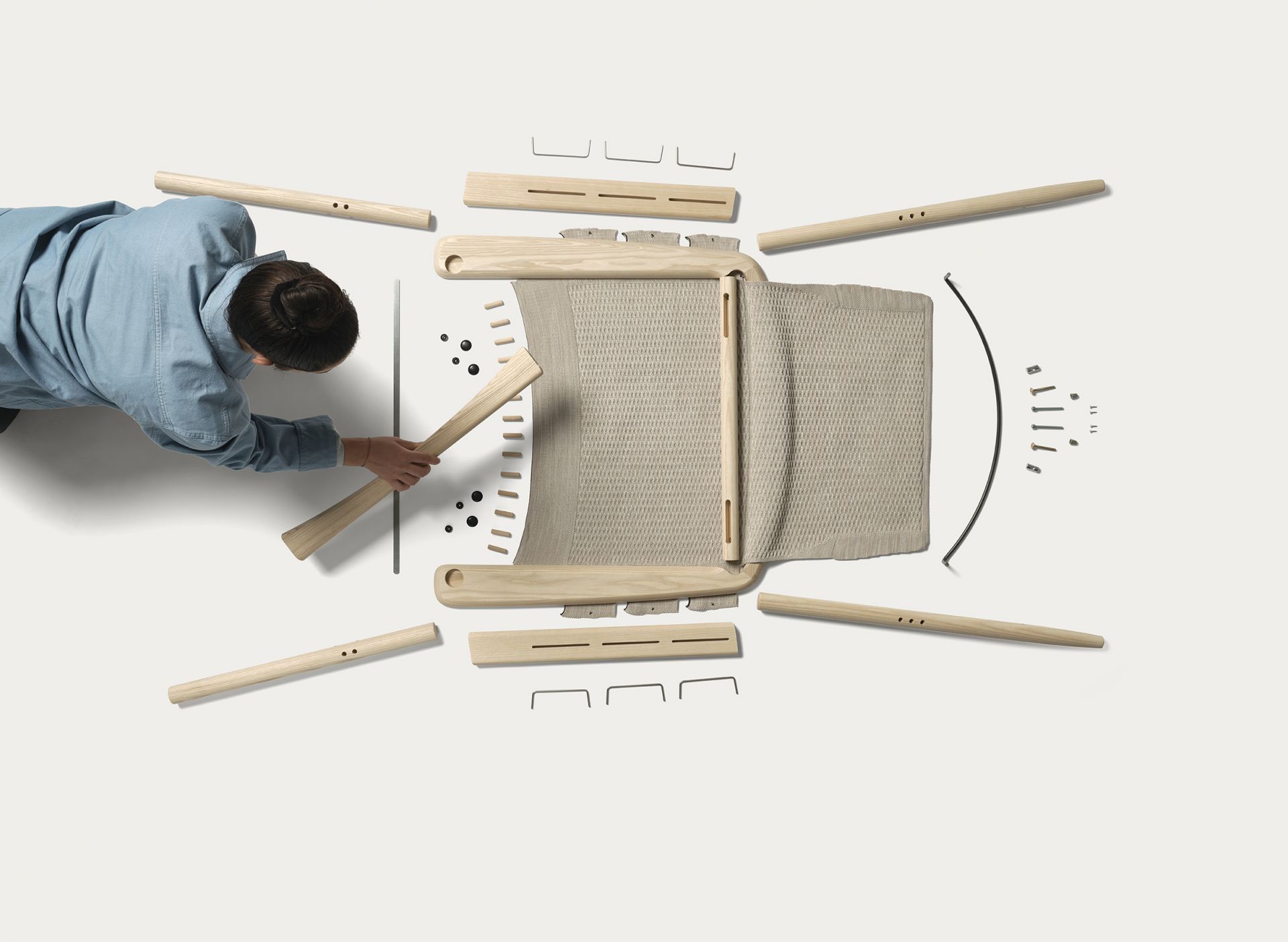 The textile has been 3D knitted to make a single piece of fabric which is then attached to the chair. The precision knitting technique minimises waste by creating a fabric without seams or folds. And because it's fully-fashioned, it can be replaced over time, giving Evo a longer lifetime.
You can read more about the product on Evo's family page!
*EFGs FSC licence number is FSC-009111.