Evo is a unique armchair that combines timeless Scandinavian design with a sustainable and innovative construction. Evo's strong character and pleasant feel make it a must-have. Use the piece as a timeless eye catcher in lobbies, lounges and other spaces for meetings or socialising.
Armchair with timeless style and innovative design
Evo is a piece of lounge furniture in wood with fully-fashioned knitted fabric, and has won the Red Dot Design Award in the Home and Seating furniture category. Designed by Jonas Forsman the inspiration for Evo comes from classic Scandinavian 50s-style armchairs in solid wood – but that's the only thing that's classic about Evo. A timeless design in natural wood has been combined with the very latest knitting technology to create a unique item of furniture that's easy to love. The fabric for the seat and back is 3D knitted in a single piece attached to the wooden frame. Evo comes in variants in white-pigmented ash, black-stained ash and natural oak with beige or black fabric, and with or without an armrest. All Evo variants can be combined. The broad armrest with a flat top and the volume of the stretched fabric make Evo comfortable to settle into. A lot of thought has gone into the attractive and functional spring attachments in steel, enabling the fabric sections to be replaced if necessary. Evo has a unique ability to both stand out and blend into its surroundings. It's most obviously suitable for lounge, lobby or foyer areas, but Evo also works perfectly in reception areas or as a meeting chair in offices or other social areas for meetings and breaks.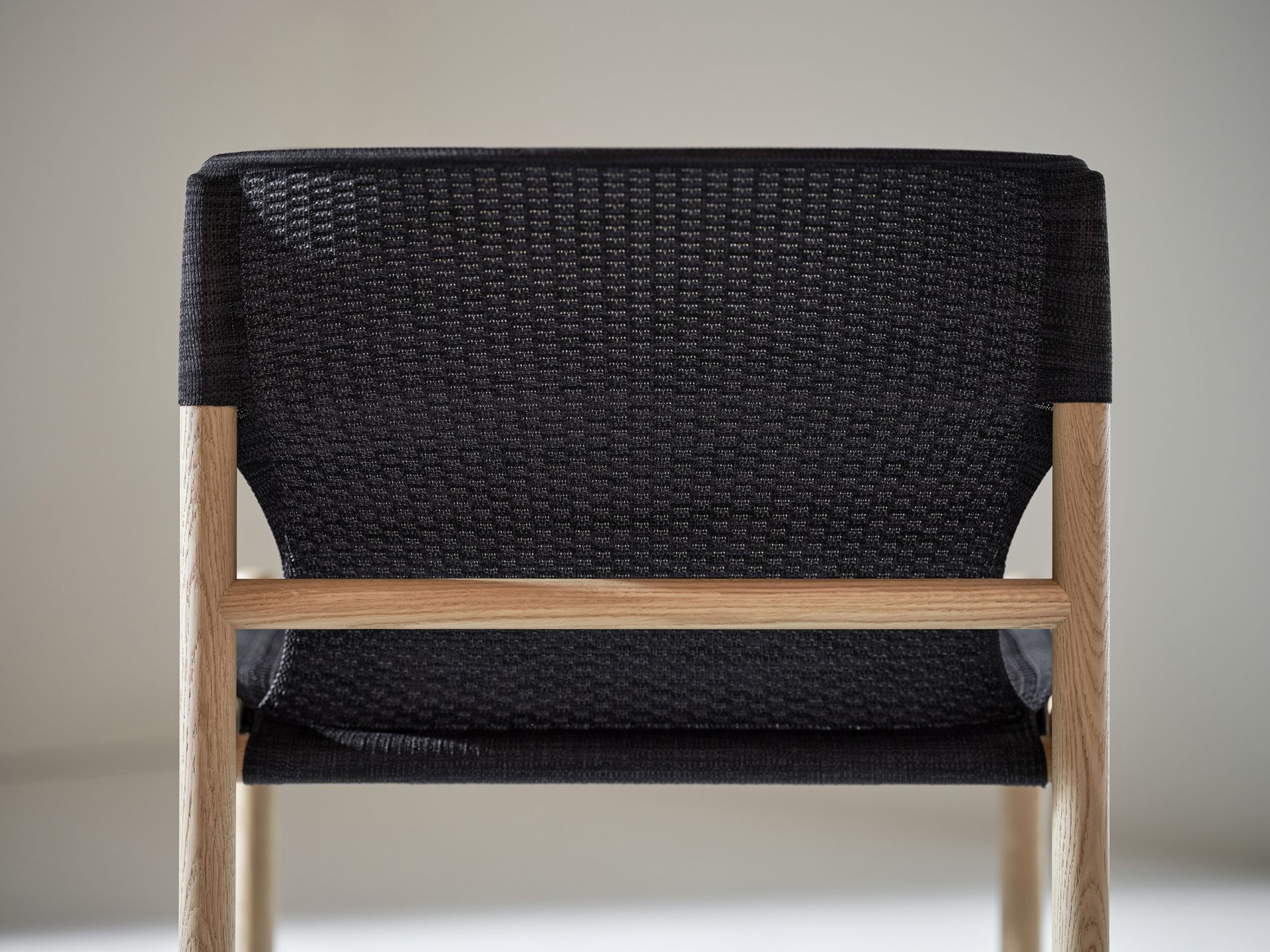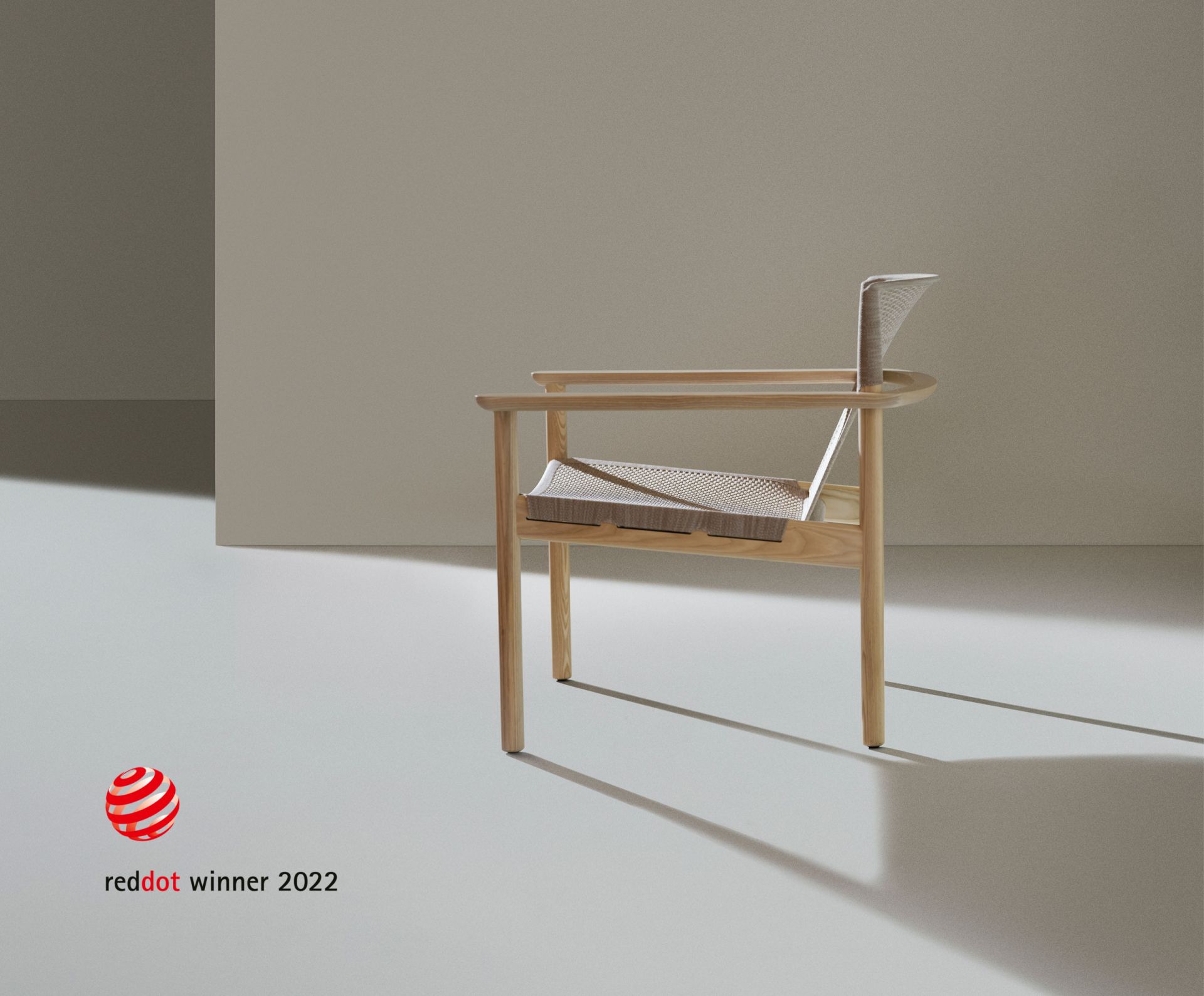 Its flawless appearance makes Evo an attractive piece of furniture; the focus on sustainable materials and durability is also particularly compelling.

Red Dot Design Jury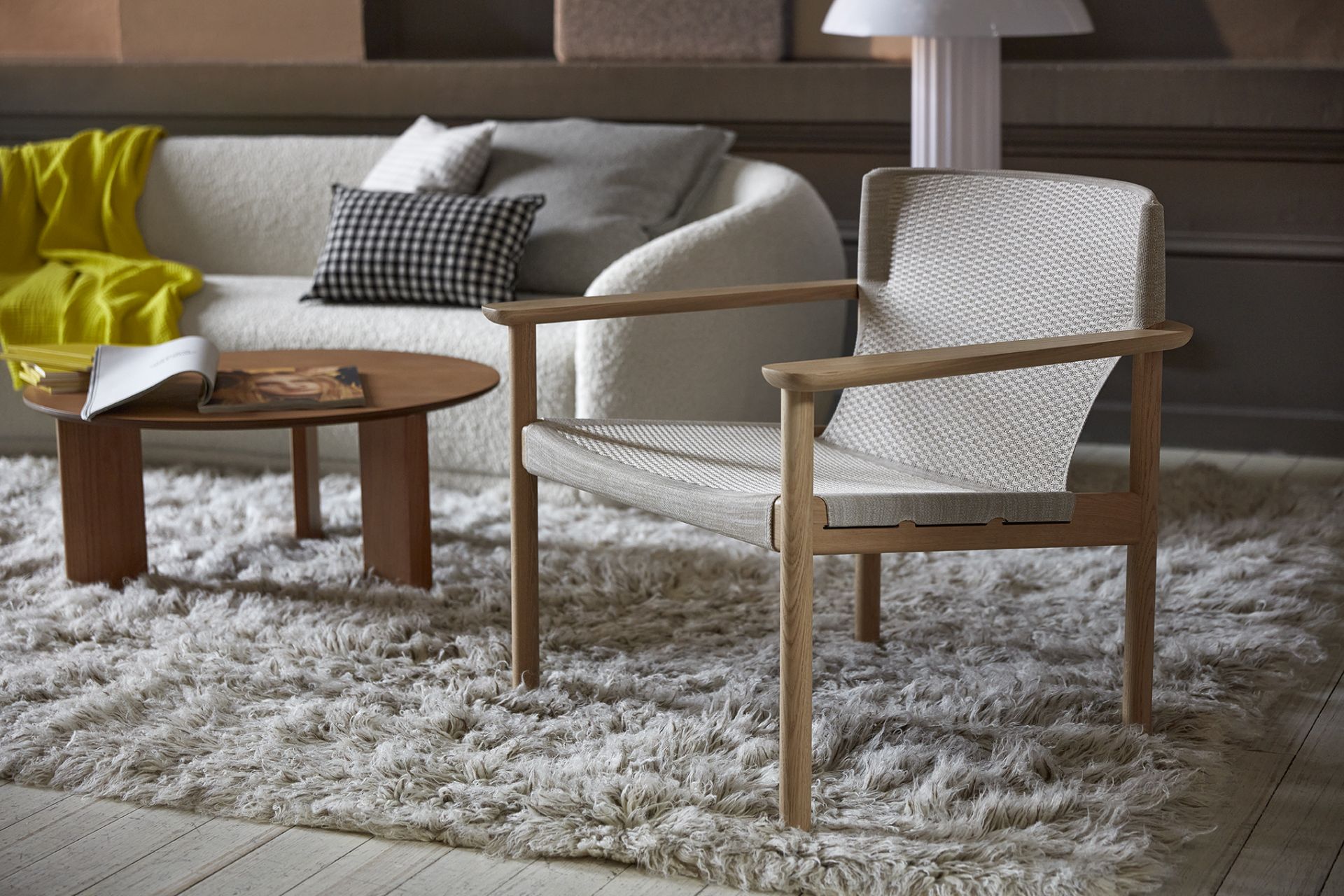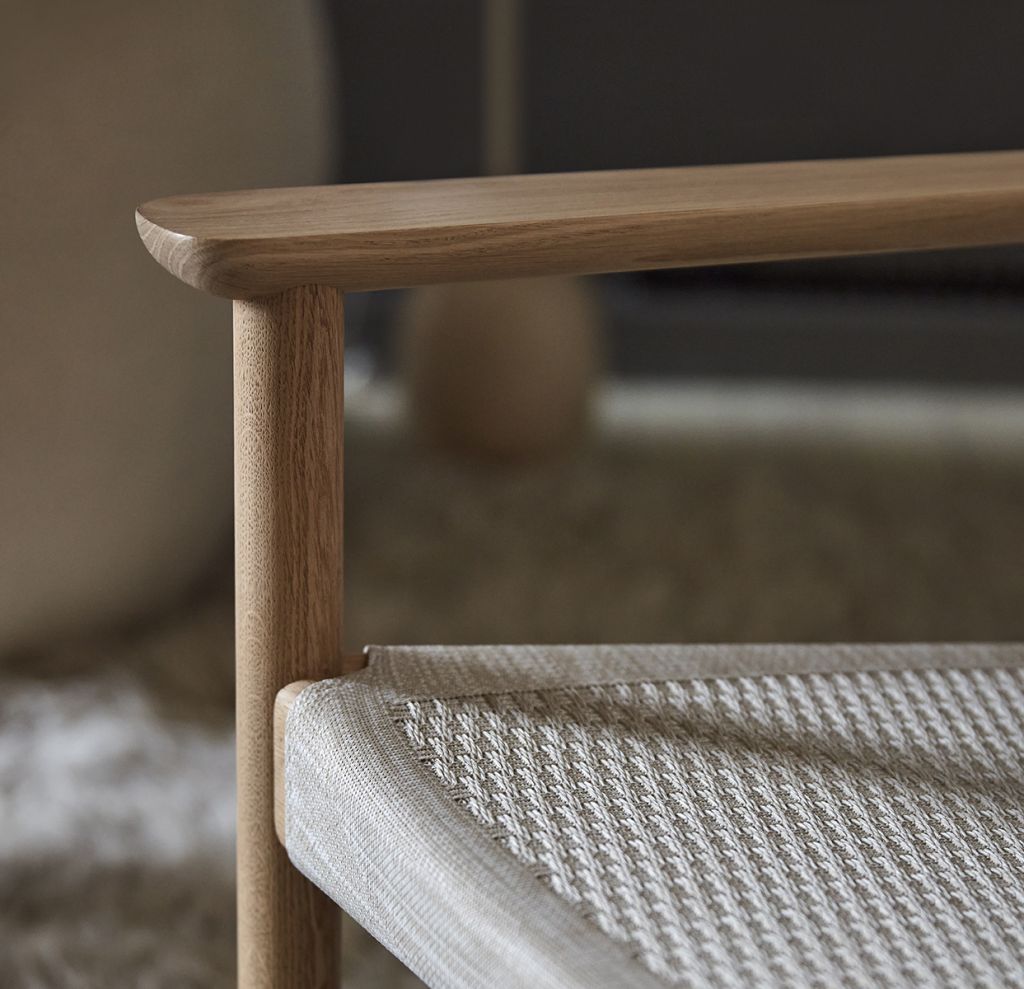 Long-term sustainable furniture
Evo has been designed with a circular approach and has few components, each part consisting only of materials that can be replaced or recycled separately. The thin dimensions, low weight, wooden frame and textiles without filling give the piece a low carbon footprint. The fabric is made from 100% recyclable polyester and the 3D knitting technique minimises waste during production. Because the fabric is knitted as a single piece, it can be replaced to give the furniture a new look. All of this makes Evo a piece of furniture entirely without padding or foam and consequently sustainable over the longer term. Nothing is secured or permanently fastened with stitching or adhesives. All components can be removed, replaced or recycled as necessary, with only three different materials used in total. A thin, lightweight wooden frame and unstuffed textiles give Evo a low carbon footprint. The wood is FSC certified*, which means it comes from responsibly produced forests. Being sustainably manufactured entirely without padding or foam, Evo also reduces the use of chemicals. All this makes Evo a piece of furniture with enduring sustainability. Evo is certified by Möbelfakta, showing that it was sustainably produced in terms of quality, the environment and social conditions.

*FSC license number FSC-C009111