Zoe is just as pleasant to sit in as it is to look at. This is a chair family in wood with an elegant Scandinavian design that fits naturally into the room.
Chairs in oak or ash
Zoe is designed by Jonas Forsman and is a neat and elastic chair in wood with a Scandinavian design. The chair is available in variants in ash, white-pigmented ash and black-stained ash.

Oak is both raw and warm at the same time, while white-pigmented ash gives a natural light with shifting tones and black-stained ash creates a contrast with lighter fittings. The solid wood gives the chair generous stability while the slender parts make it slim in terms of both form and weight. By form-pressing the shell as thin as possible, material has been saved while the thin dimensions produce a pleasant "give". Wooden chairs also get more attractive over time, which makes Zoe's design even more sustainable.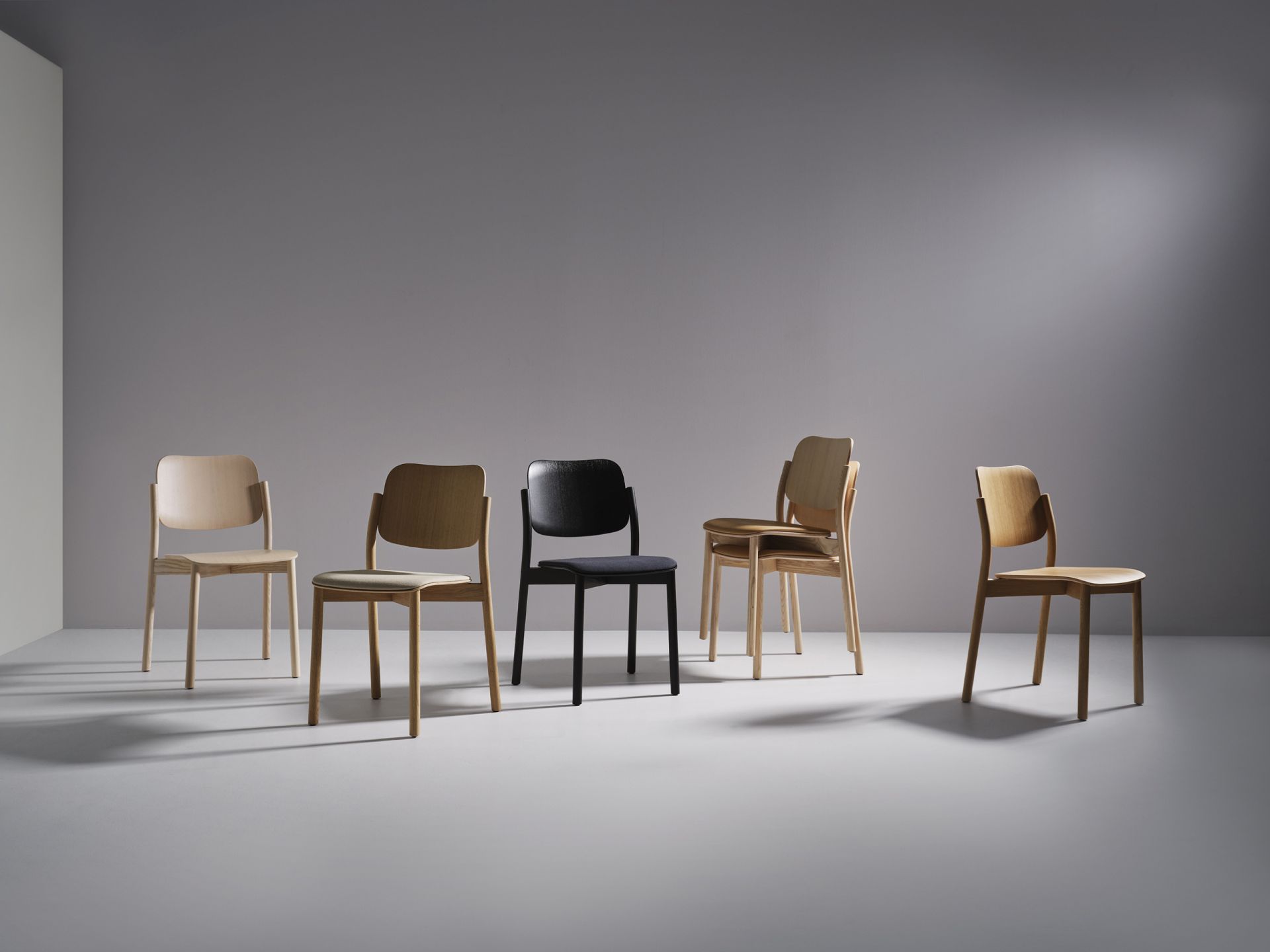 Equip dining rooms, auditoriums and group rooms with wooden chairs
Zoe is ideal in furnishing designs where you want to create a natural feel with living materials. The form-pressed, beautifully thin wood immediately creates a feeling of life in the room. Zoe works particularly well in auditoriums, dining rooms and by tables in break spaces. The chair works in small numbers as a practical and elegant interior design detail, or to populate entire auditoriums. To make Zoe even more multifaceted, the chair is available with the seat upholstered in fabric or leather. The chair can easily be stacked, which is ideal for any room where it's necessary to quickly reorganise the seating plan. It's also easy to move, which makes it very practical for dynamic workplaces.