Stylish, comfortable and well upholstered. With Woods, you add comfort and elegance to your conference room, but the chair fits just as well in lounges and other meeting rooms.
Conference chair and lounge furniture
Woods is a classic meeting chair with a timeless and exclusive design. The chair was designed by Steinar Hindenes from the design duo BergHindenes, with a design and comfort level that's easy to like. The chair has a clean and simple design that suits many different fabrics. The upholstery is available with or without seams as a subtle but decorative detail. The chair is available with or without an armrest in flat steel which can be clad in fabric or leather. Woods is available with a high and medium back or as Woods Club – a low armchair also available with or without armrest. As an armchair, Woods Club is available with a frame in ash or a star base in aluminium.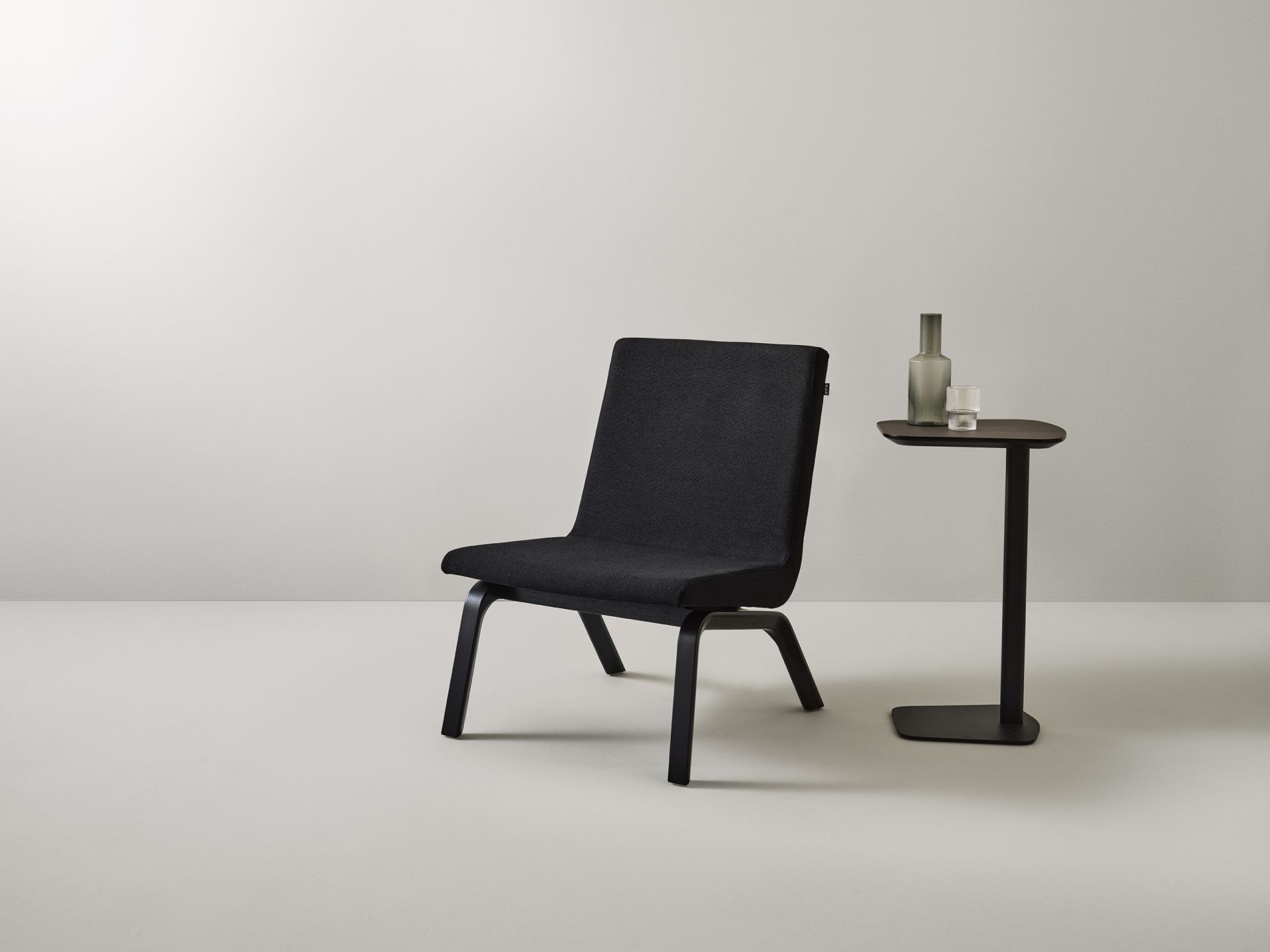 Meeting chair and lounge furniture
A well furnished meeting room has a functional but relaxed and minimalist appearance where places to sit are the most important element. Woods with a star base and wheels enables you to move despite the fact you're sitting down, which is advantageous during longer meetings. Equip meeting rooms, group rooms and conference rooms with Woods, or place it by a desk against a wall for shorter spontaneous work sessions. Create an elegant overall impression throughout the office with both Woods and Woods Club. If Woods is the meeting chair for the conference room, Woods Club is an excellent item of furniture for lounges, break areas and reception spaces.