Design a quieter and more comfortable acoustic environment and a calmer workplace with the Tab screen. The acoustic screens are available in variants for tables, floor and walls, and can be positioned by workstations, in meeting rooms, dining rooms and other environments.
Table screens for workstations
Good workplace design doesn't merely take into account what you can see but also what you can hear. Using sound absorbing table screens at workstations reduces disruptive noise and creates separation, which is particularly important for work that requires concentration. Tab is a family of sound absorbing table screens characterised by its elegant design and clean lines. The screens are available in different colours and sizes to fit your table top perfectly. The table screens are available in three variants: single colour, two colour and single colour with seams in a contrast colour. All table screens can be supplemented with a strip for attaching accessories such as a pen cup or lamp to free up space on the desk.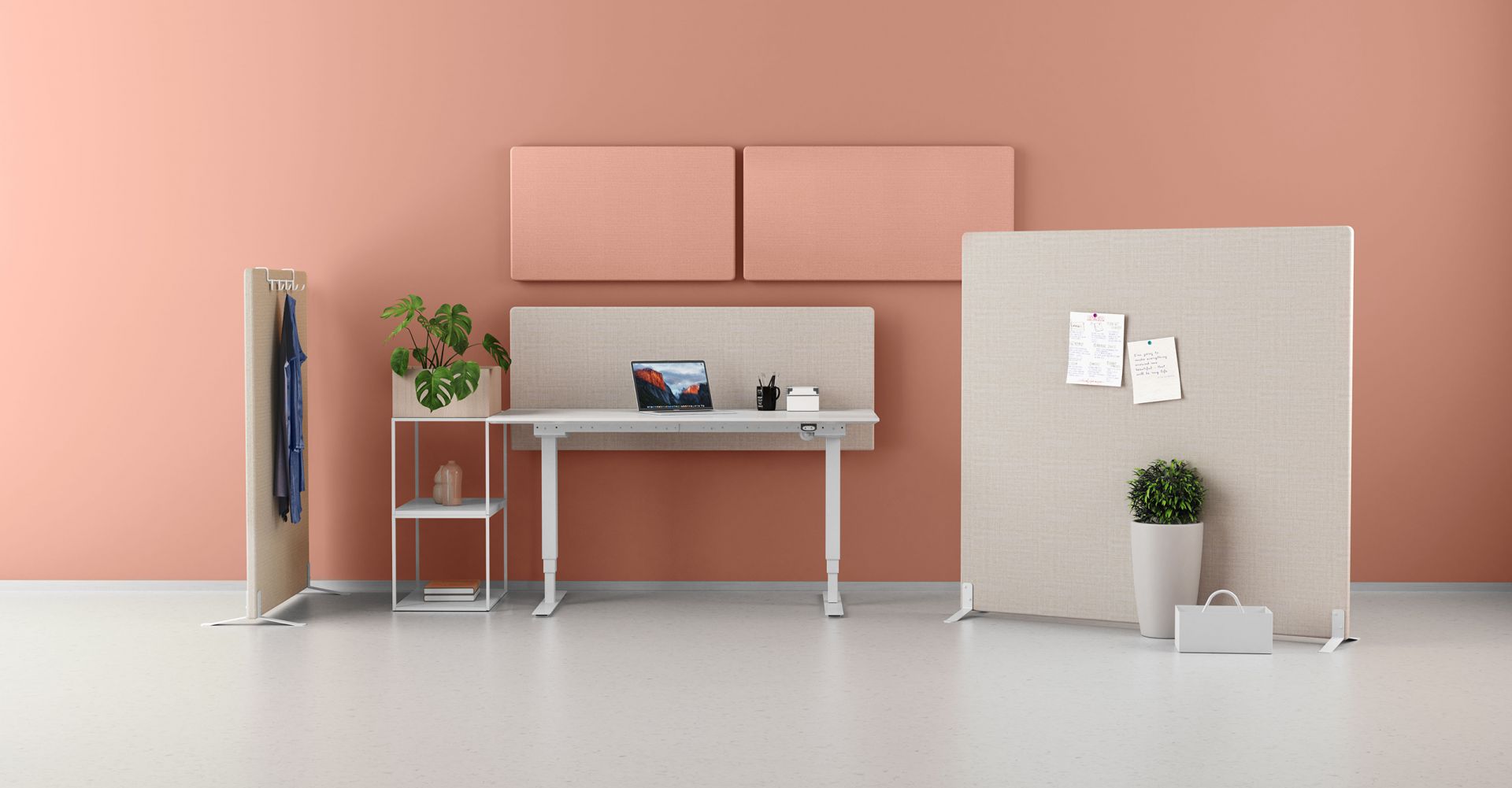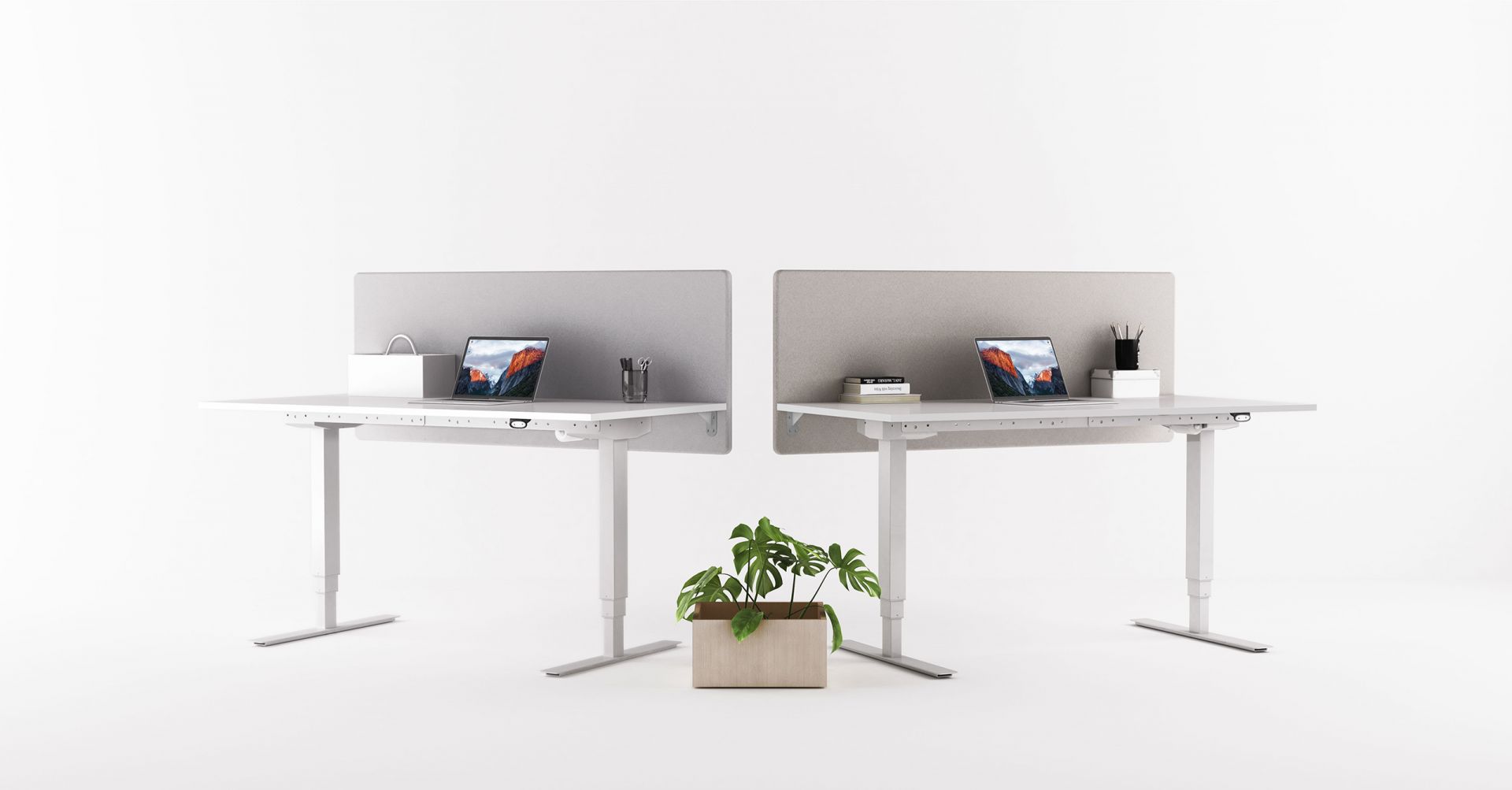 Floor-standing screens and wall screens for room separation
Do you need a screen wall or a screen on the wall? Regardless of whether you want to protect privacy, reduce noise or screen off a workstation or parts of a larger room, there's an ideal screen for your requirements. The Tab family also includes Tab S, an acoustic screen with privacy protection, sound absorbent and sound reducing properties. This variant is available as a table screen, floor-standing screen and wall screen. The floor-standing screens can be used as room dividers in open plan offices and can easily be moved when necessary. The wall screens can be placed in spaces such as conference rooms and auditoriums. Both floor-standing screens and wall screens are excellent for reducing loud noises in dining rooms and in shared break spaces such as cafeterias or kitchenettes.