Izi Pro is a flexible series of sit-stand desks. The desk has a stylish design and units can be combined, making it an excellent choice for small and large offices, activity-based offices and open office spaces with fixed workplaces.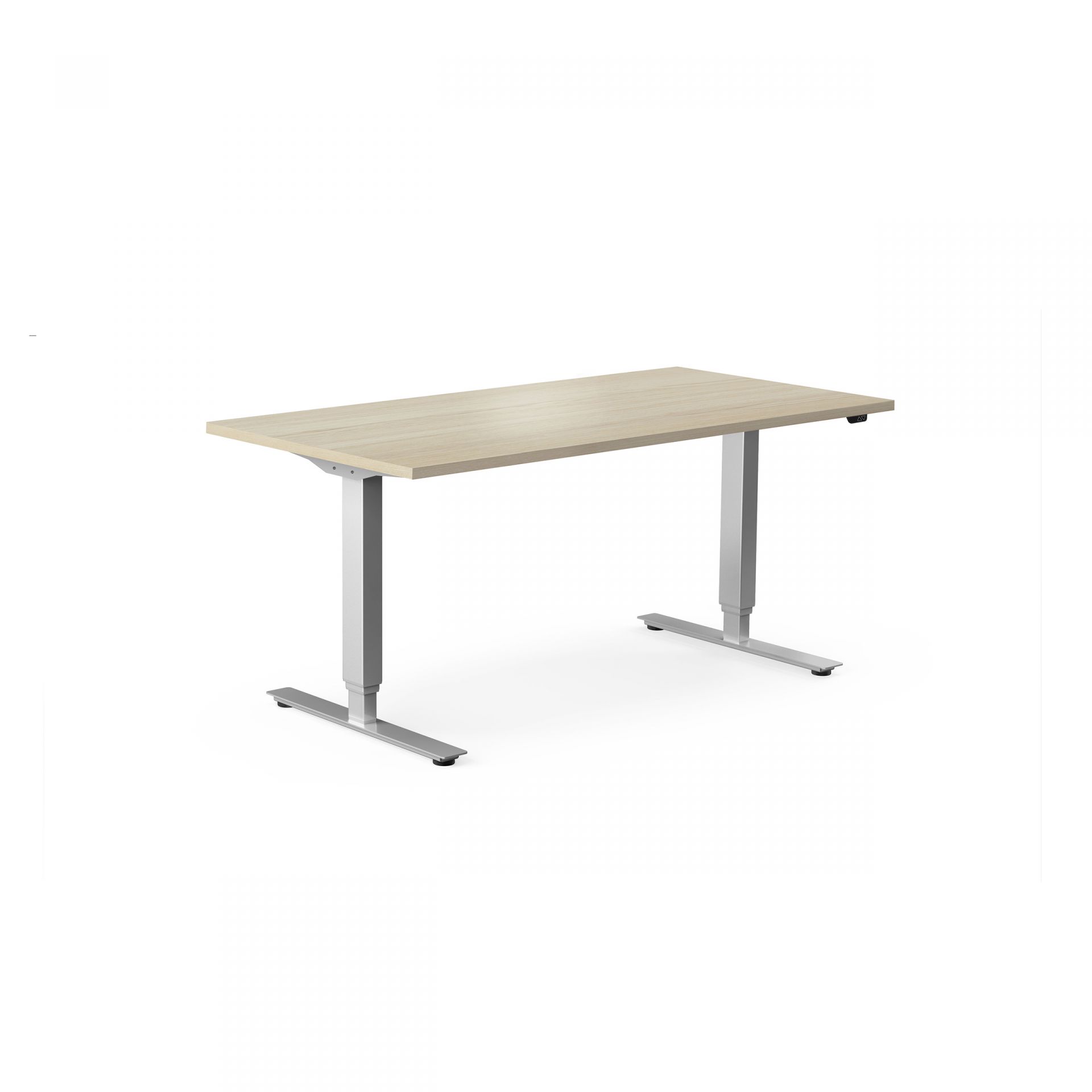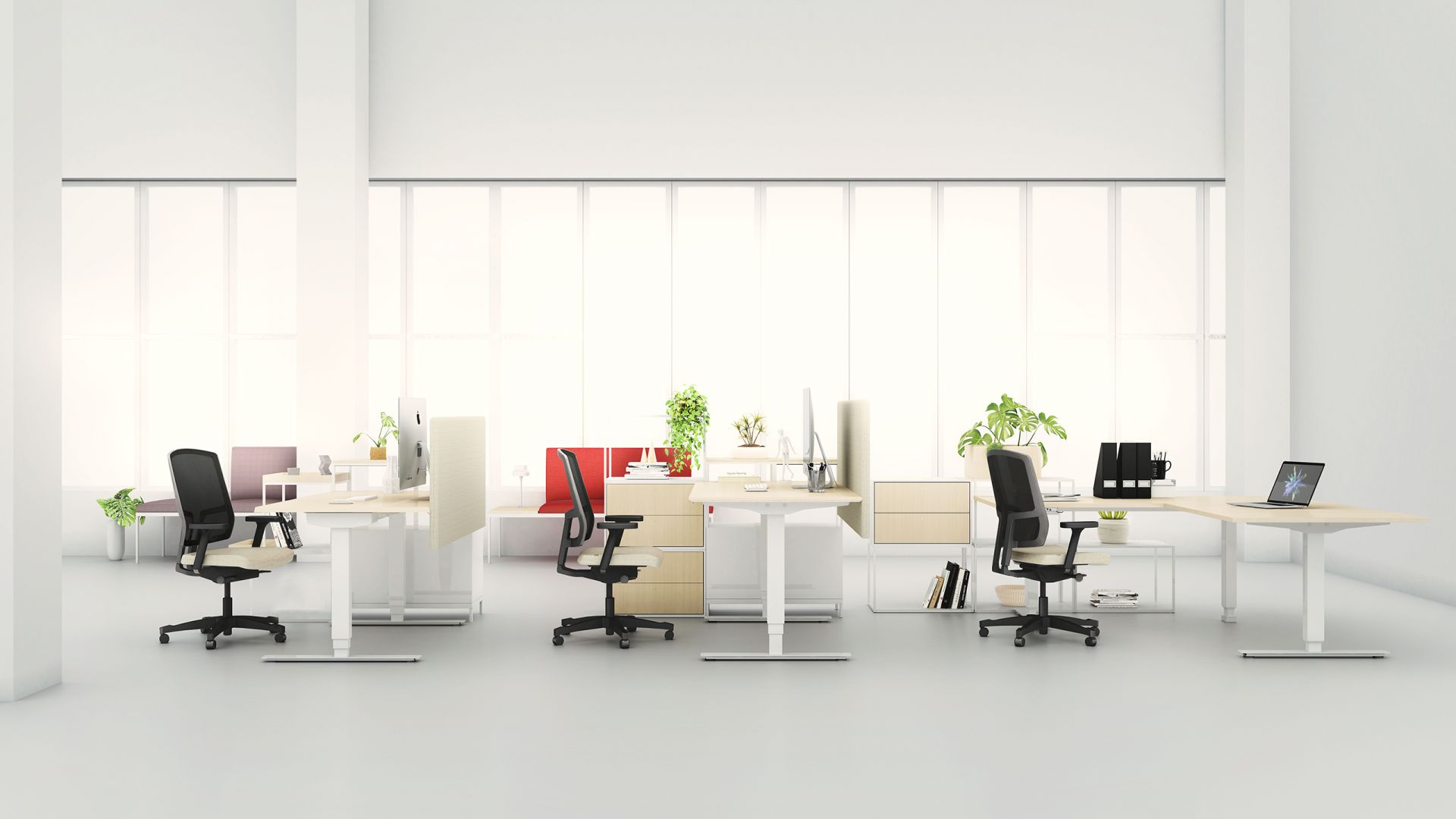 Sit-stand desks in several variants
A sit-stand desk makes your working day more ergonomic, because you can actively choose to vary between sitting down and standing up at work. This is also a useful function if several people use the same desk, for example in an activity-based workplace. Izi Pro is a flexible desk with motor-operated height adjustment. The frame can be adjusted in terms of length to create larger or smaller work tables. Create a practical layout by combining several tables from Izi Pro to construct extra-large constellations. The table has an adaptable T-foot with two or three rectangular legs. Izi Pro is available with many different table tops, frames, shapes, colours and sizes. The table is also available with a sliding top as an option for neatly concealing cables and wires. Izi Pro can be equipped with acoustic table screens to reduce noise and make the workspace more separate.