Come together and innovate. HideTech is a meeting table with integrated technology through a cable box or recessed electrical outlet.
Connect directly through the table
As the name implies, HideTech is a table with concealed technology. The table family has been developed for workplaces where an increasing share of the work is done through meetings and collaborations, both physically and remotely. The table is available with a plain table top or with cable lids, and when you choose a variant with a cable box or recessed electrical and data outlet, HideTech gives a wide range of opportunities for electricity and IT supply to your meeting room. The cables are neatly laid through the frame, which is available in black, white or polished aluminium.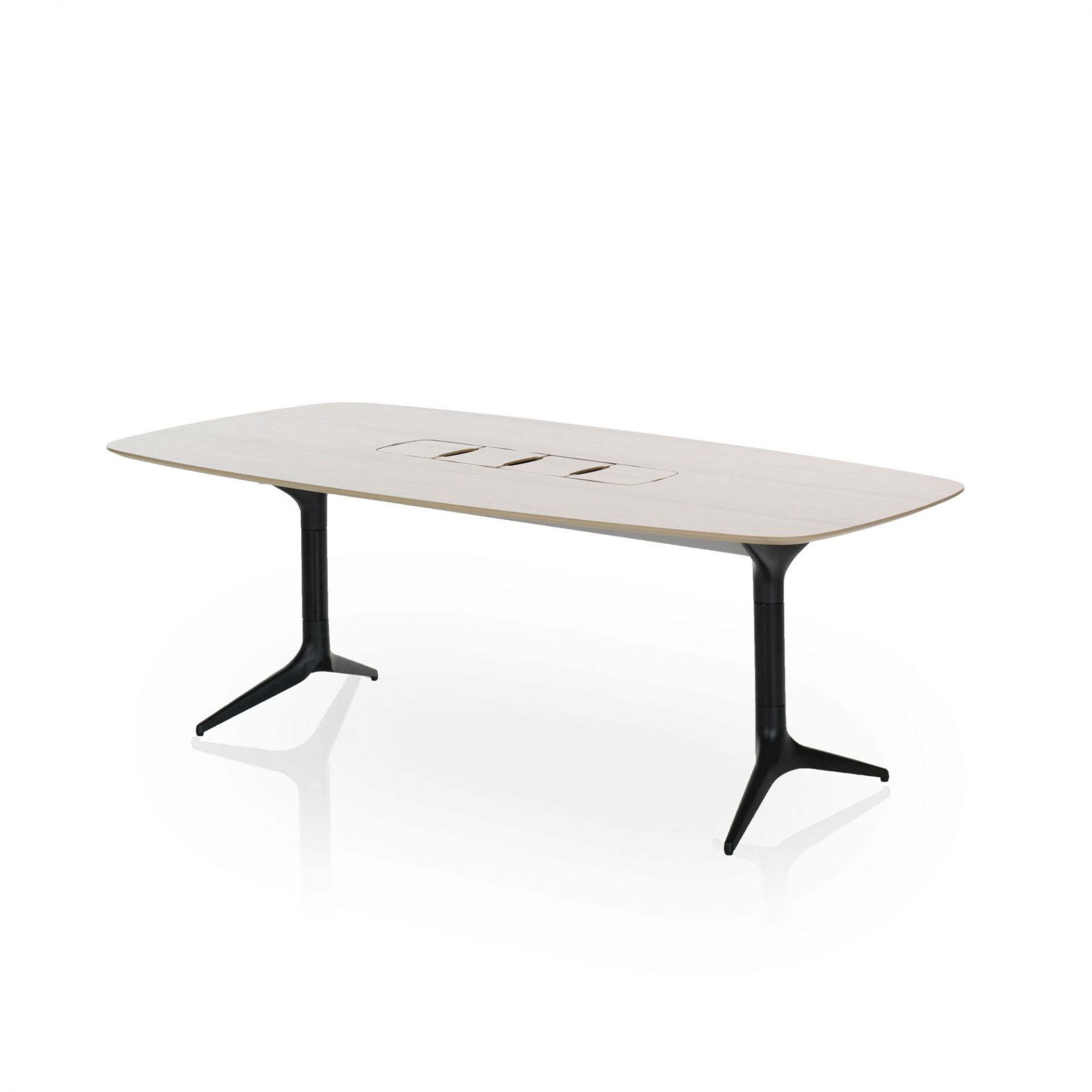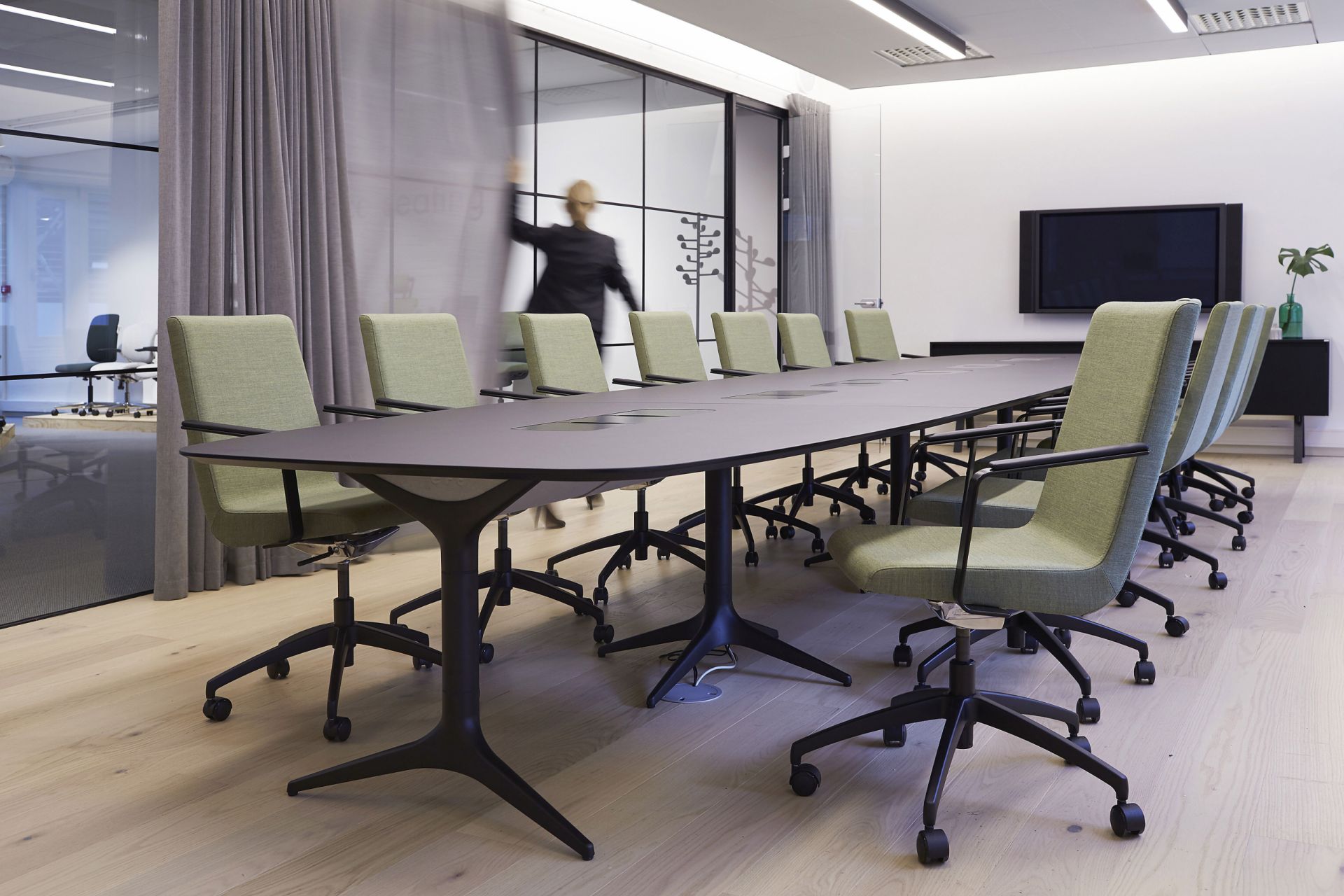 Choose the material and colour for the frame, table top and cable lids
Equip your conference room and work room with your variant of HideTech. The table top is available in wood or different types of laminate. The cable lids have magnetic locking and are available in wood or lacquered in different colours as a decorative touch – for example why not choose a white table top with pink or green lids? The underside of the table is covered with recycled polyester fabric which prevents resonance from the table top and floor. HideTech is also available as a coffee table and can be matched with a sofa of the right height.