Archie is a family of chairs created from a passion for unique design and variation. The chairs are available in a number of versions to suit conference rooms, lounges and other spaces for work and meetings.
A chair designed for the entire office
Archie is a family of chairs designed by Carl Öjerstam. The name comes from the chair's distinctive "arch" – the attractively curved back that also provides a pleasant springiness. As a boy's name, Archie also means genuine or bold – exactly like the design of the chair. This characteristic family of chairs is available in variants that suit a number of different environments and applications. Archie works just as well as a work, office or meeting chair in large meeting rooms or smaller work spaces as it does a lounge chair, in kitchens and other social areas in the office. It is also available as a bar stool, which is perfect for reception areas or spaces with standing desks for coffee breaks, work and spontaneous meetings.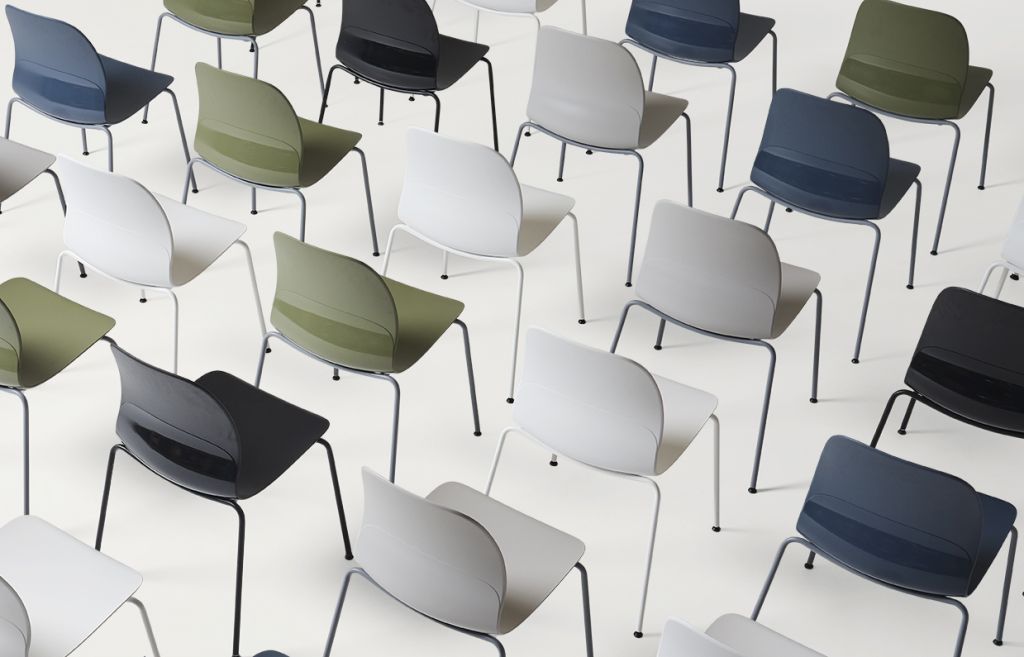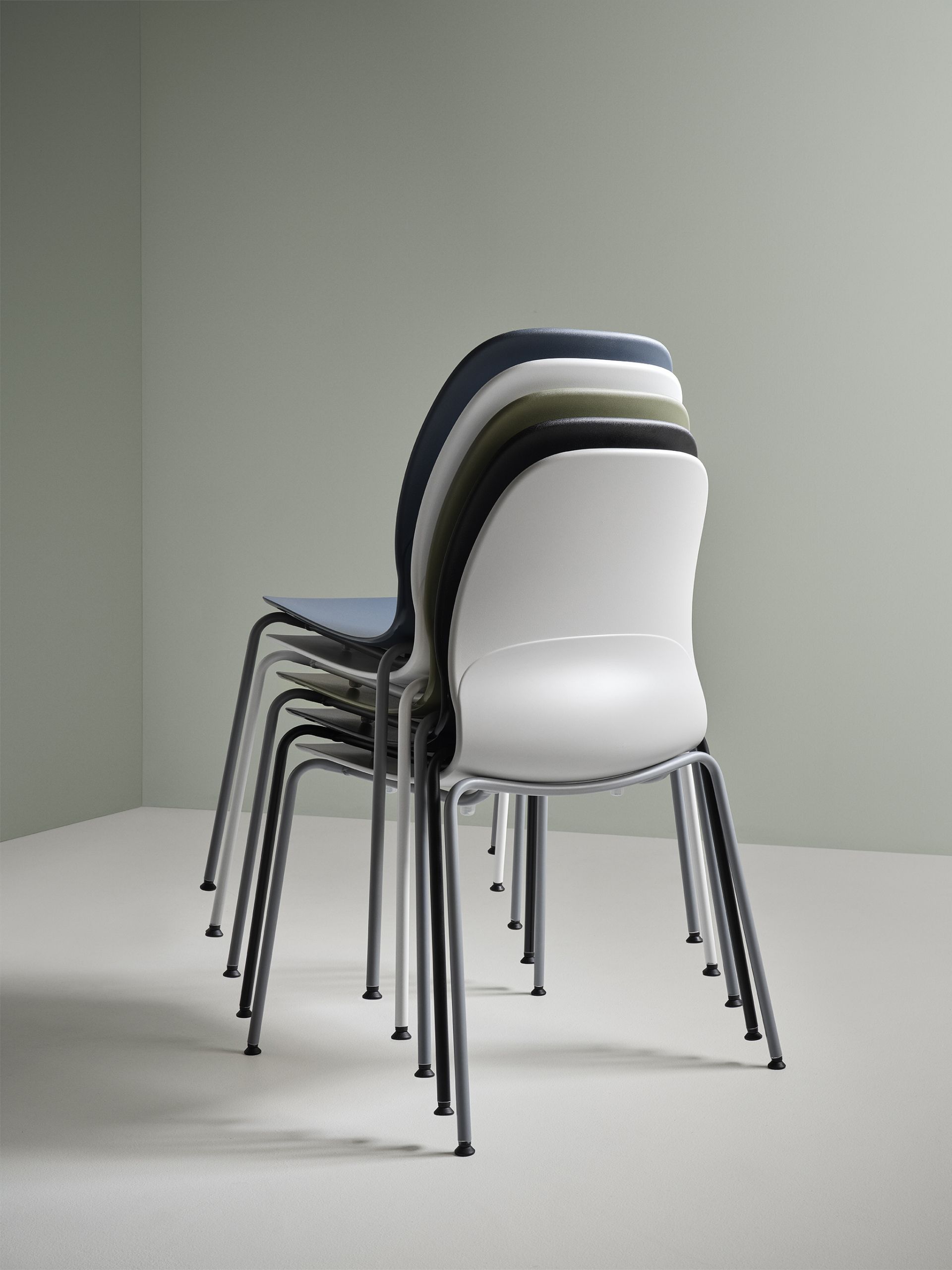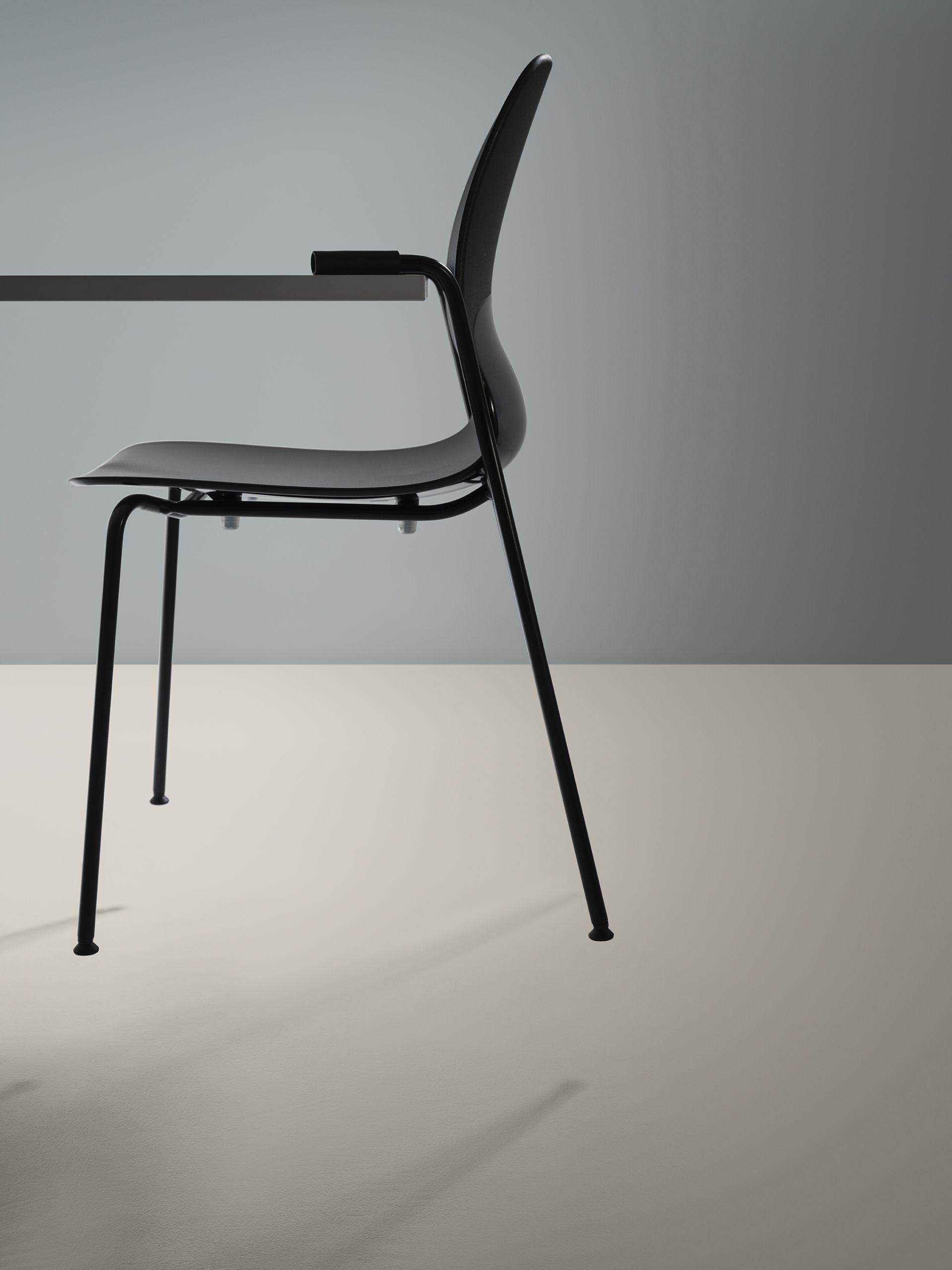 A durable, sustainable plastic chair
Archie is one of the most eco-friendly plastic chairs on the market. Unlike other plastic chairs, it does not contain any glass fibre or wood chips. Glass fibre negatively affects plastic quality when recycling, significantly reducing material life as the plastic becomes weaker every time it is recycled. Archie is made from PC/ABS plastic, which can be 100% recycled while maintaining its quality. Upholstered versions and P6 Eco Black are manufactured with no less than 50% recycled material. Fillings and textiles are the two furniture materials posing the biggest challenges in terms of the environment and chemicals. The filling in Archie meets the Nordic Ecolabel's tough environmental standards. Choose a furniture fabric marked with the EU Ecolabel to achieve the best green credentials. Only FSC® certified wood* from responsible forestry is used in Archie's wooden frame. Archie's components are replaceable, allowing the seat to be upgraded over time. What's more, Archie is Möbelfakta certified!
(*FSC-C009111)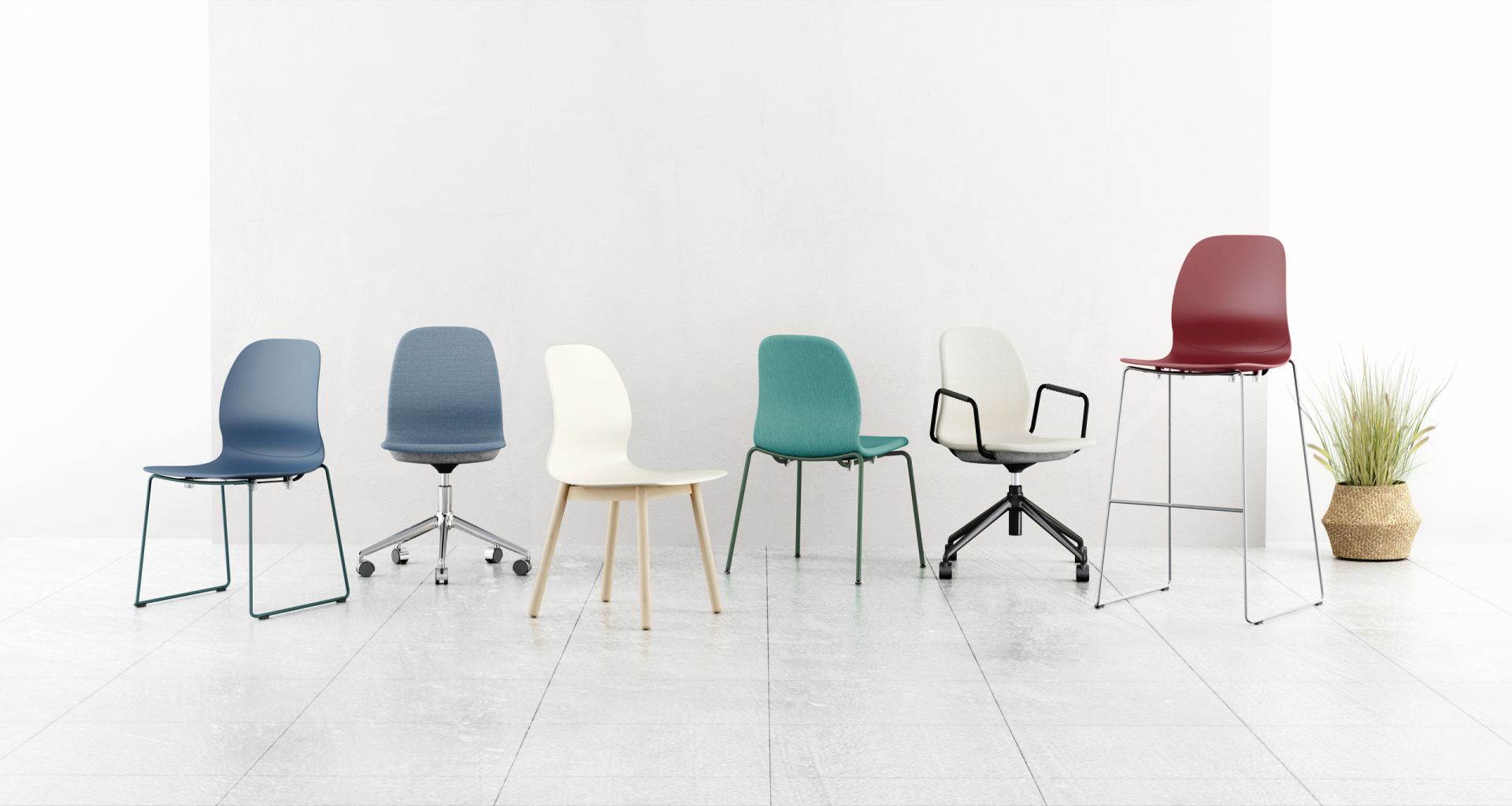 Variants with a range of frames, seat shells and materials
Furnish the various rooms in your office with different variants of Archie. Why not choose upholstered chairs for the conference room and uncovered ones for the dining room? The chair can easily be adapted to its surroundings, and is available with a wooden frame, star base or metal frame with four legs or sledge base. Choose a metal sledge base painted in wine red for a lively look or an oak frame for a warmer shade and softer feeling. As well as oak, the wood frame is also available in white-pigmented or black-stained ash. Archie is available fully upholstered, with just the seat upholstered in fabric or leather, or with an uncovered plastic seat shell. When equipped with arm rests, which can be uncovered or covered in leather, the chair can easily be suspended from the table. This chair model provides endless opportunities, but always with the same appealing style.