Case
PwC's new offices were equipped with free seating 
PwC's new offices in Sandefjord in Norway are an activity-based workplace with free seating and zones in different colourways.
Colours and materials for different rooms in the office
Strong identity, playfulness and variation were the keywords when it came to planning the interior design for PwC's new offices in the Norwegian town of Sandefjord. Colours and materials were consciously chosen to support the different rooms' functions. The active zones have stronger colours, while a more muted colour palette was used in the quiet zones. The new office was designed with activity-based solutions in mind, and free seating for the employees was planned as part of the design process. Today, the office is equipped for 50 workstations, but because the employees spend the majority of their working time in their customer's offices, there is space for almost 30 employees to meet future growth and development in the region.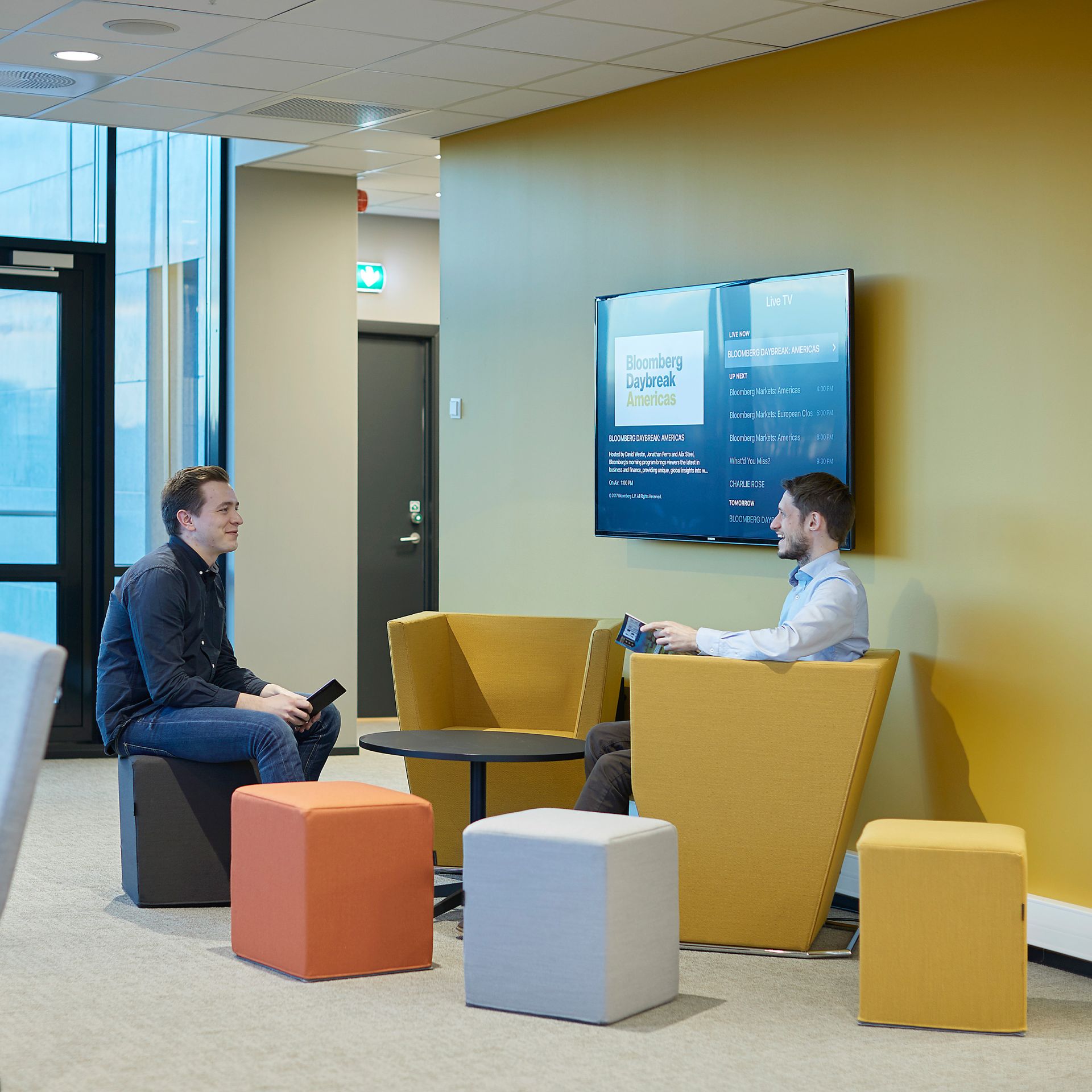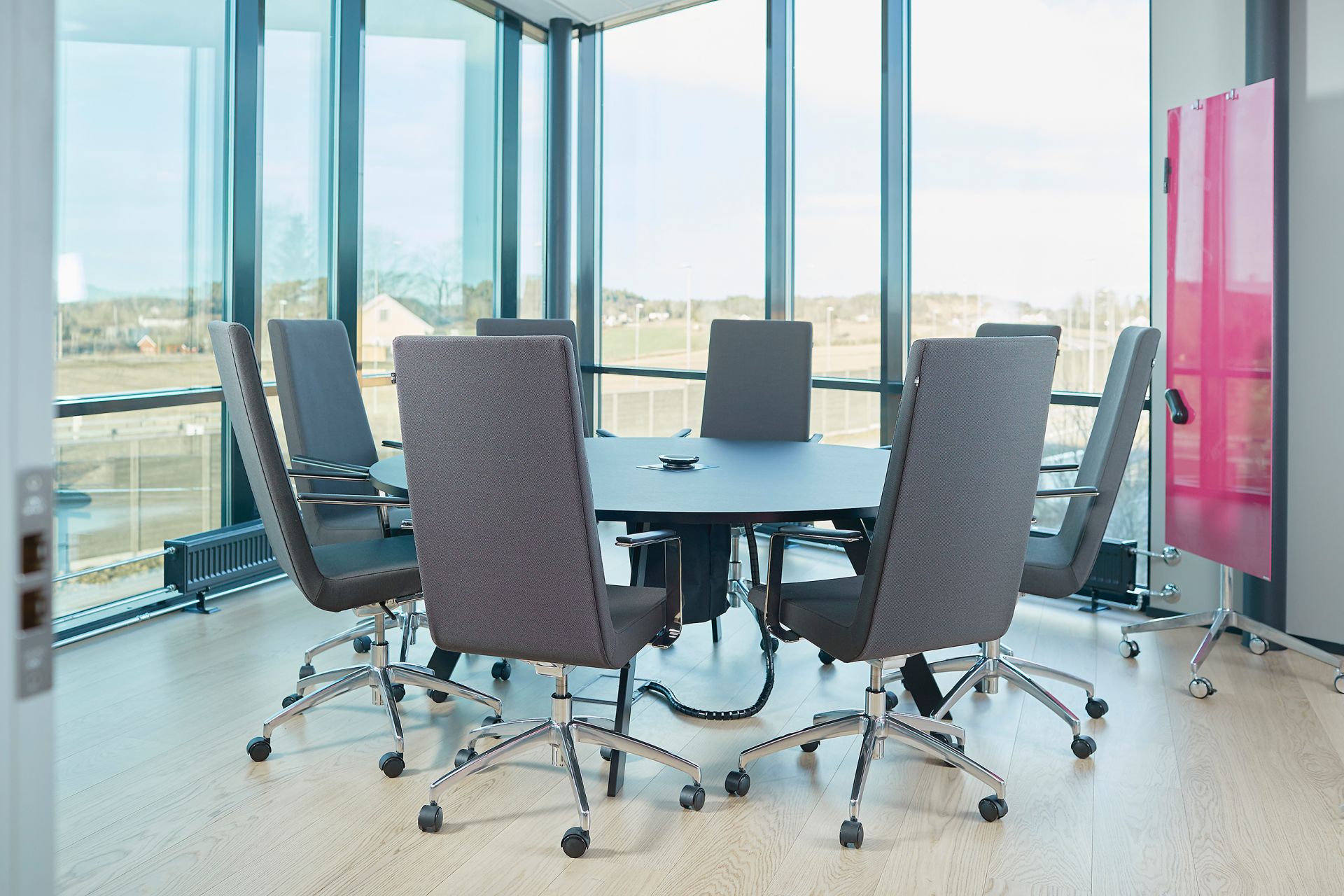 Proximity to our colleagues is greatly appreciated and we see a clear advantage in bringing together auditors and consultants to benefit from our interdisciplinary expertise.

Rune Samuelsen, Director på PwC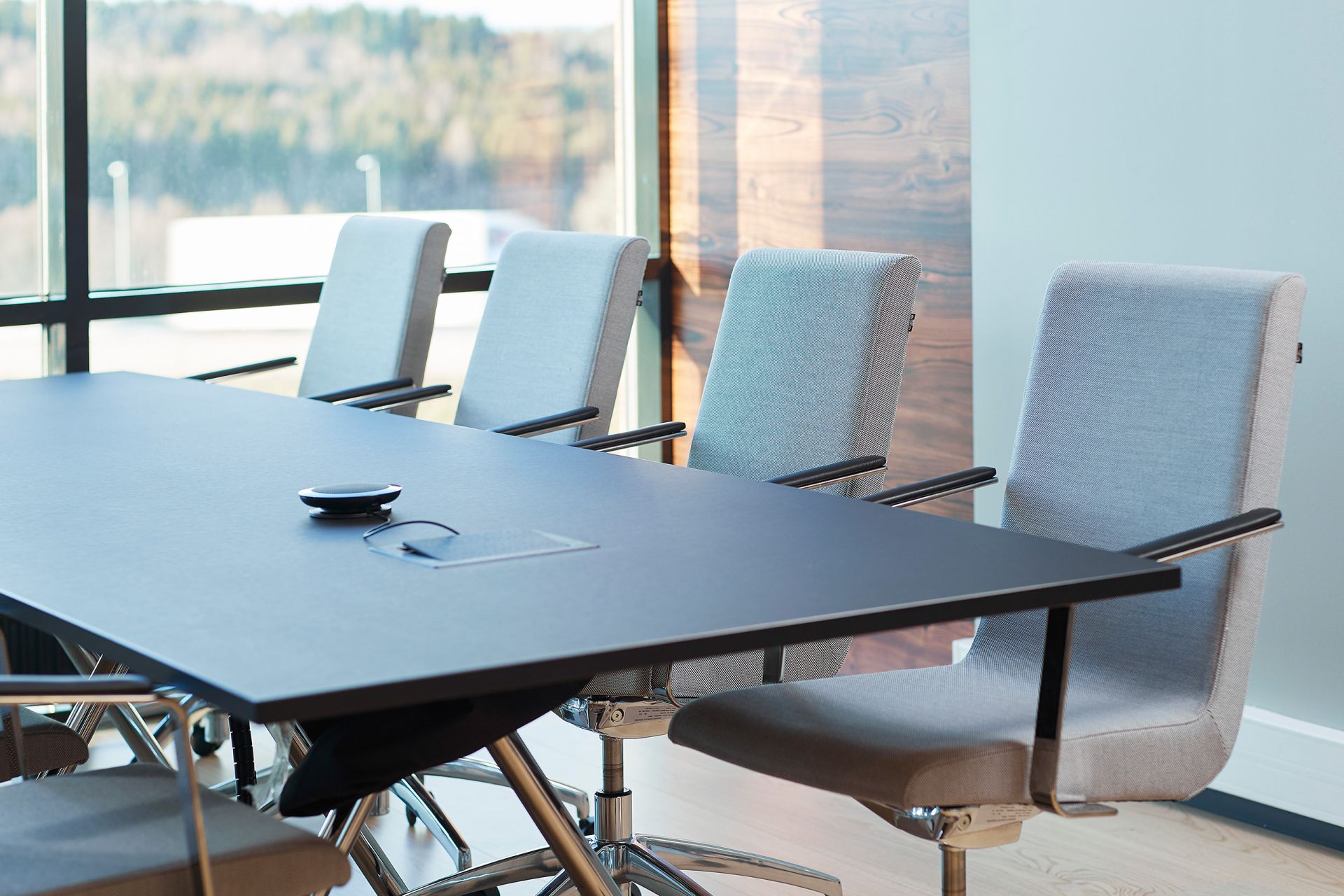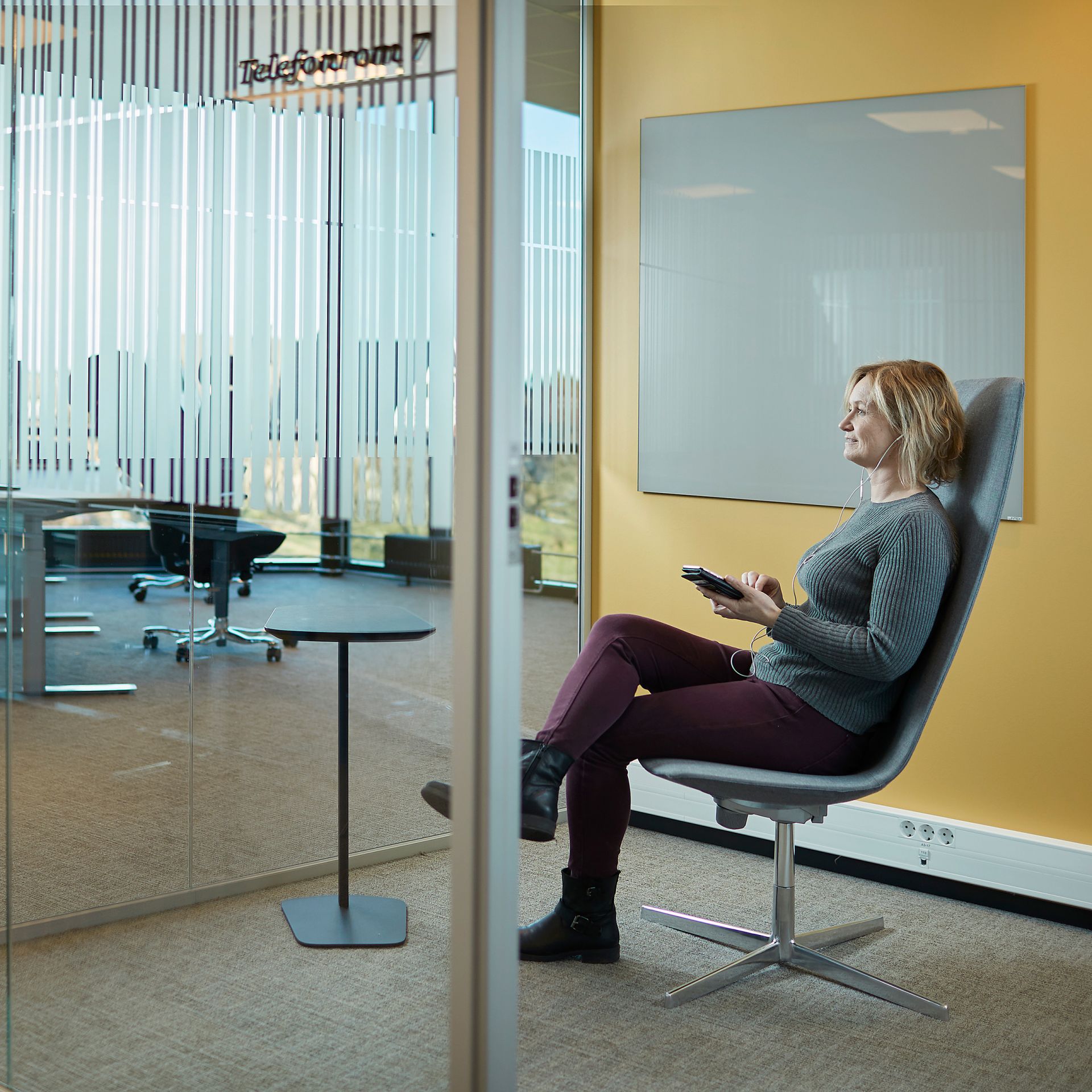 Furniture for open environments and quiet rooms
The reception area is the heart of the new office, and in addition to the reception desk, the spaces nearby were equipped with Create pouffes and sofas and the Chat table. The conference room was equipped with the Avia table and the Woods chair with a star base. The Navi side table works perfectly in the smaller rooms for individual work. In the southern area there are active zones for work, collaboration and the planning process. The northern area is now reserved for quiet work where it is not permitted to speak to colleagues or on the telephone. For PwC, it's important that the employees can relax and have fun at work, so shuffleboard is an integral part of the new office.
EFG's role: Furniture supplier
Architect: KB Arkitekter
Delivery date: 2016
Location: Sandefjord, Vestfold, Norway
Business: Accounting, audit and financial advice
Workstations: 50