Case
Interior design for well-being and productivity at Dan-Foam
Danish mattress manufacturer Dan-Foam's offices are located in Aarup. The vision for the new workplace design was that it should reinforce the company's image and increase both productivity and well-being in the office.
Equip zones for work, meetings and relaxation
When Dan-Foam designed their new office, the aim was to create an inspiring environment to reinforce the company's image, increase productivity and attract new employees to the company. To succeed in this, the goal was to create environments with a clear focus on employee well-being. EFG's way of working with different zones for work, meetings and relaxation was the crucial factor in Dan-Foam choosing EFG as their furniture supplier.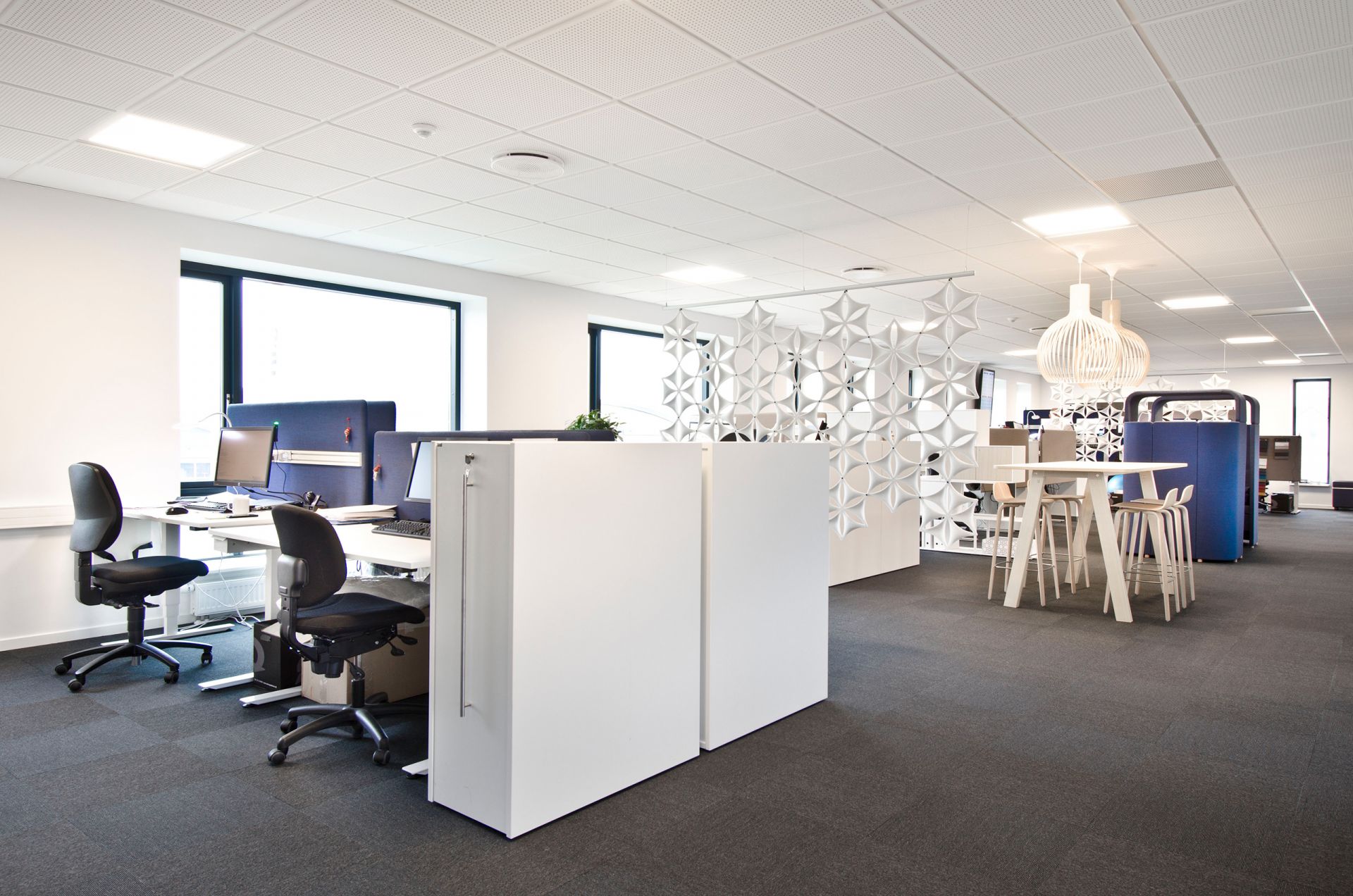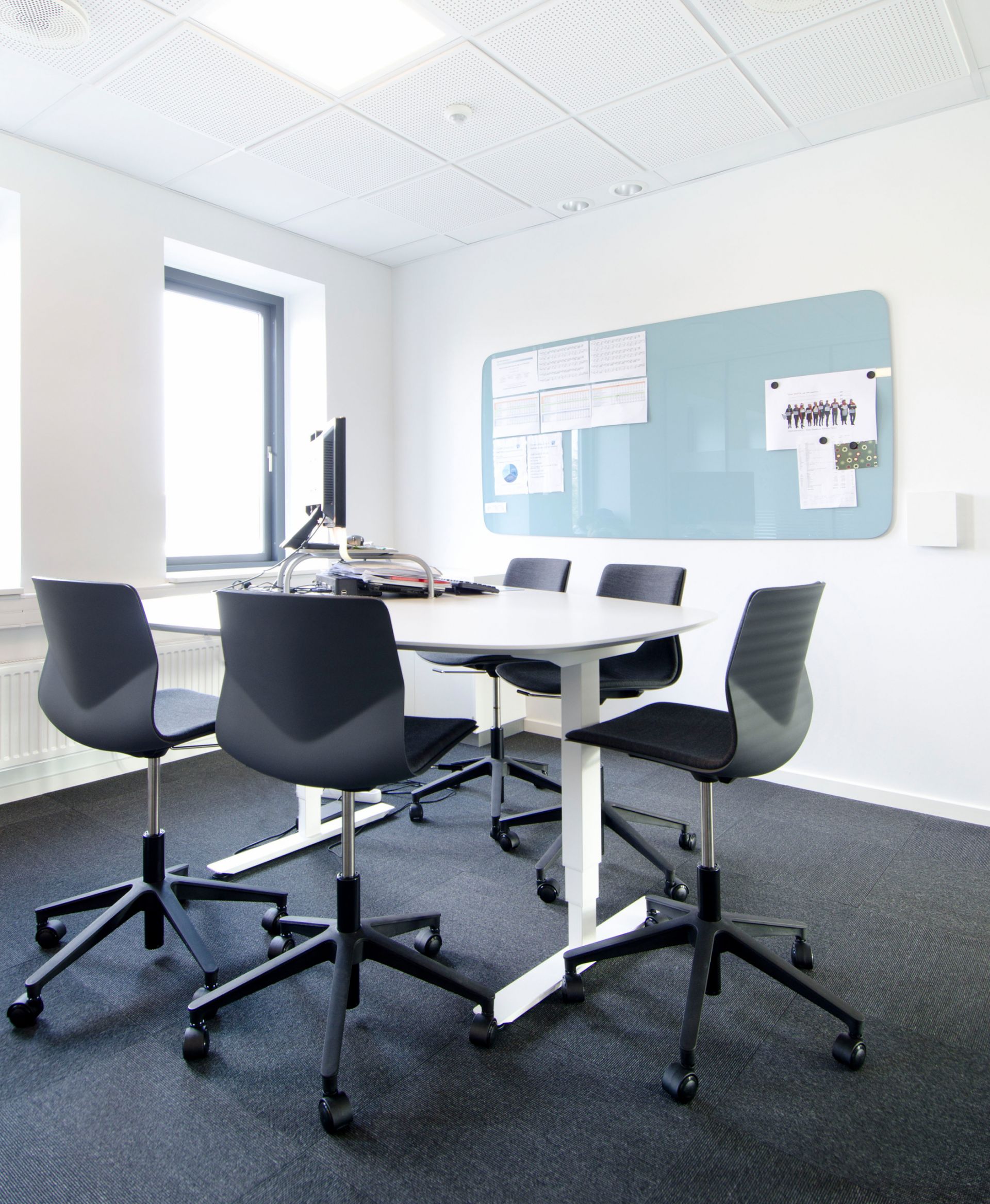 Attractive environments with furniture for seating and storage
To create a simple and attractive office environment, the Izi Effect desk was used with the Collaborate meeting table with technology built into the table top. The table screen Tab was placed at the workstations to reduce noise and provide privacy. The roofed Surround booth gave spaces for private meetings, breaks and telephone conversations in the open plan office. Flexible storage from Create and lockable cabinets from Storage were also used as room dividers and to provide practical flat surfaces in the office. Collaborate as a standing table in light ash was used together with bar stools for work, quick meetings and coffee breaks.
EFG's role: Interior design solutions and furniture supplier
Architect: Steen Guddumkjær
Delivery date: 2015
Location: Aarup, Denmark
Business: Manufacturing industry
Workstations: 32