Case
Aritco got a lift with office furniture from EFG
Aritco Lift AB manufactures lifts for all situations – homes, shopping centres, offices and many other places. When the company's combined office and industrial premises had been completely renovated and were ready for decoration, EFG supplied the furniture.
Functional and sustainable interior design in renovated premises
In October 2018, Aritco Lift AB moved into combined office and industrial space of 16,500 m2. The premises had been completely renovated, but many of the original building's details have been preserved. Sustainability was the guiding vision throughout the process, and a full 75% of the office furniture is second-hand. The renovation and moving project was run together with the employees, and the guiding principles of collaboration, creativity, innovation and well-being led to an activity-based office. In addition to the office for around 100 employees, Aritco's premises also include production space for lifts. There are many project rooms and project spaces, together with a large number of smaller rooms for use when employees need privacy. The entrance, changing room, gym, dining room, coffee areas and conference room are shared by everyone.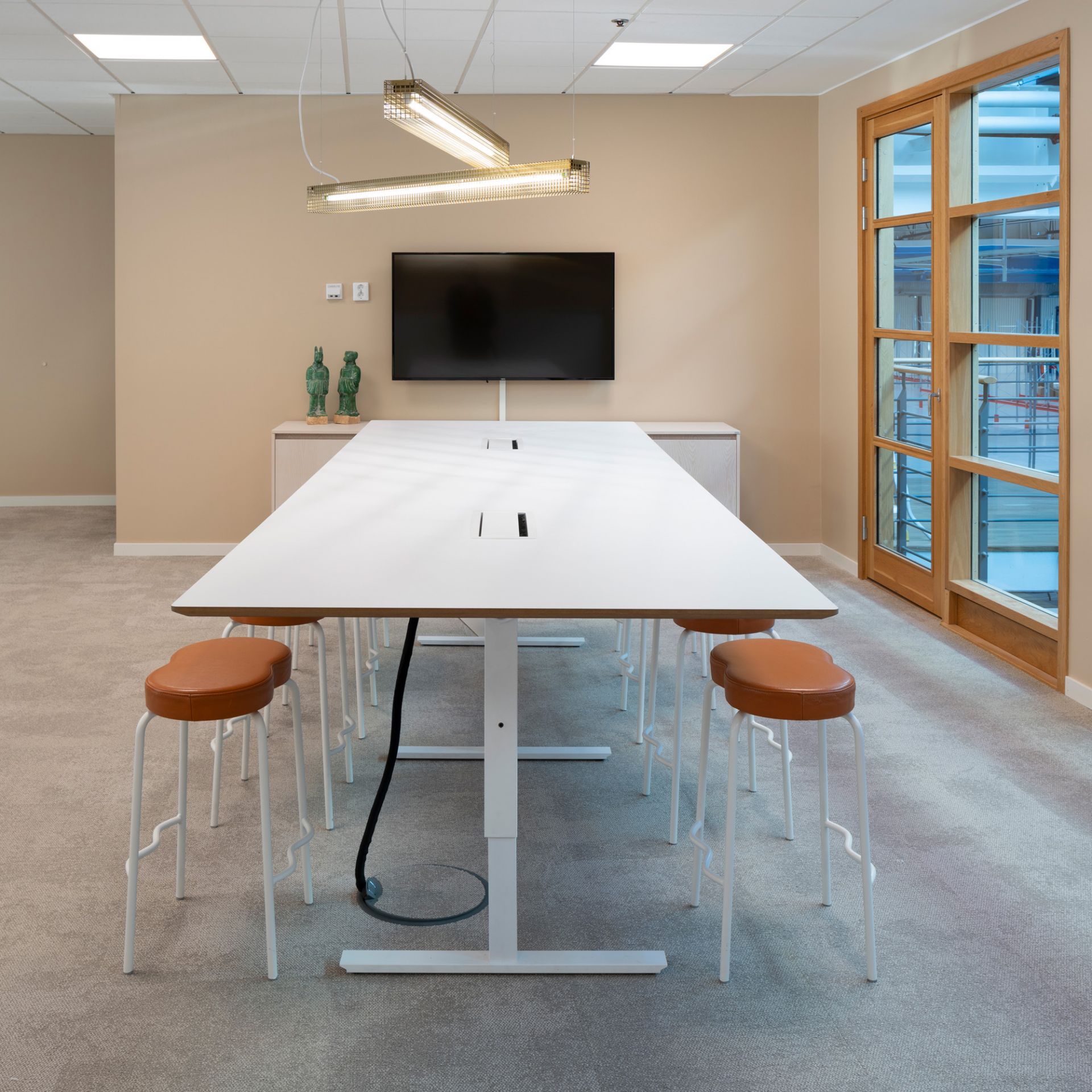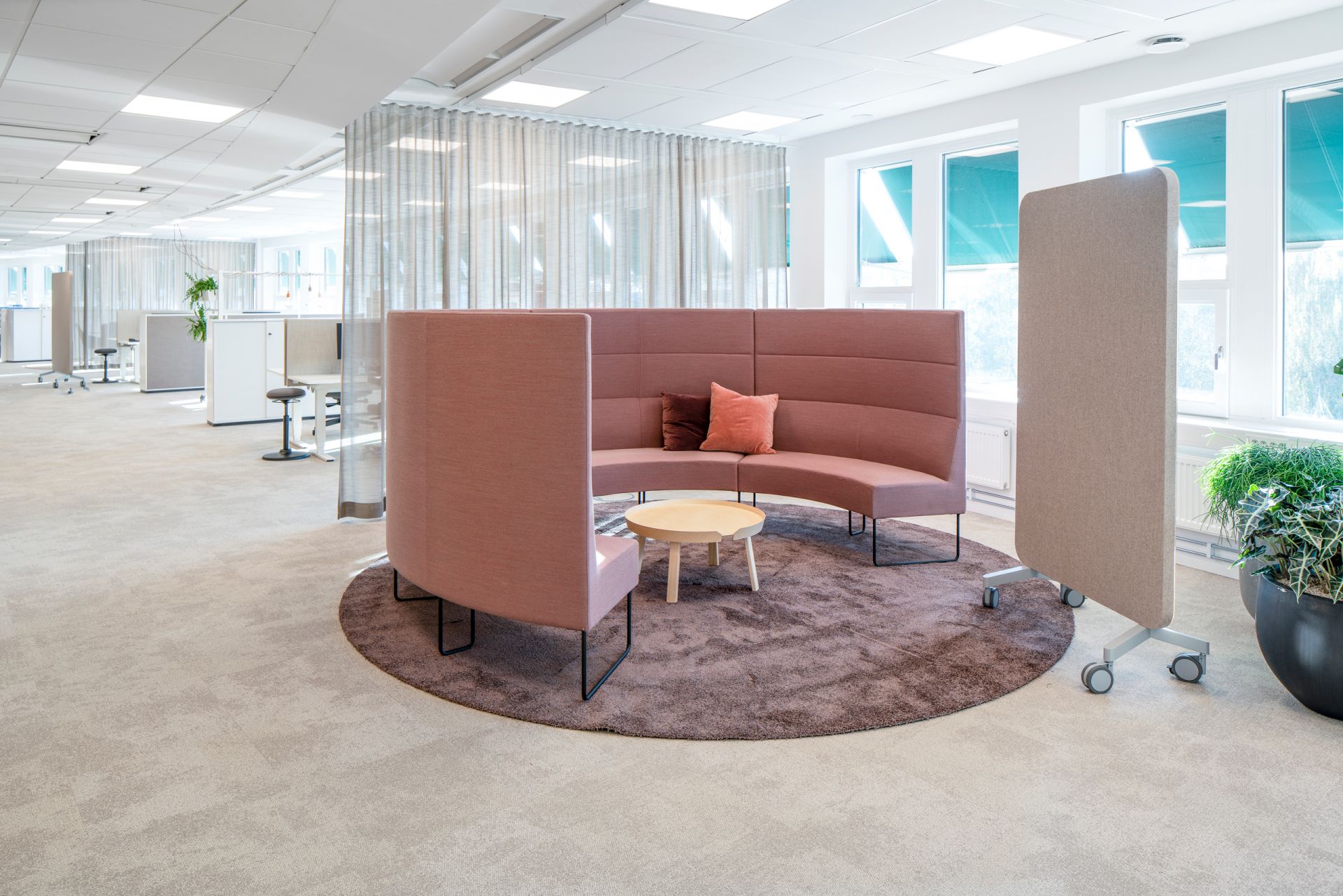 Interior design and furniture inspired by Scandinavian design
The colours and tones on walls, floor and furniture are selected to create brand recognition. The aim was also to create a warm and welcoming office where the employees felt they wanted to be. The interior design concept took Scandinavian design as its starting point, with furniture characterised by authentic materials and clean lines. The Scandinavian style was supplemented with industrial furniture to reflect Aritco's production. The upholstered Mingle sofa module with a high back creates pleasant and simultaneously more private seating in the open plan office, where large glazed sections were chosen instead of walls. In this way, the boundaries between production and office space were blurred, to stimulate interdisciplinary relationships and collaboration. The premises also contain the Izi Effect table, together with office chairs and stools from Savo. In the conference room and other spaces for meetings and work, the Collaborate table was used with A-legs in wood and cable lids in the table top for easy connections.
EFG's role: Furniture supplier
Interior decorator: AG Architects
Delivery date: 2017
Location: Stockholm, Sweden
Business: Lift manufacture
Workstations: 100