Next-generation seating is flexible and mobile
The workplace needs to move with the times to support new ways of working. Because tomorrow's office will be characterised by reconfigurable spaces, there will be a greater demand for flexible interior design solutions with mobile furniture that is easily adaptable to suit different needs.
Tomorrow's workplace will accommodate different needs, which will involve a greater demand for furniture that can perform multiple tasks in one single product.
Tomorrow's offices are changing, and the boundaries between the way we work, collaborate and recuperate have become blurred. Some will prefer to work at a desk, others will prefer the lounge, while some will seek variation and switch workspaces during the day. But even though tomorrow's offices are much more suited to the individual in terms of the physical and social office environments, we notice that collaboration and a sense of community are growing in importance. Tomorrow's workplace will accommodate different needs and preferences, which will require furniture that can perform multiple tasks in one single product.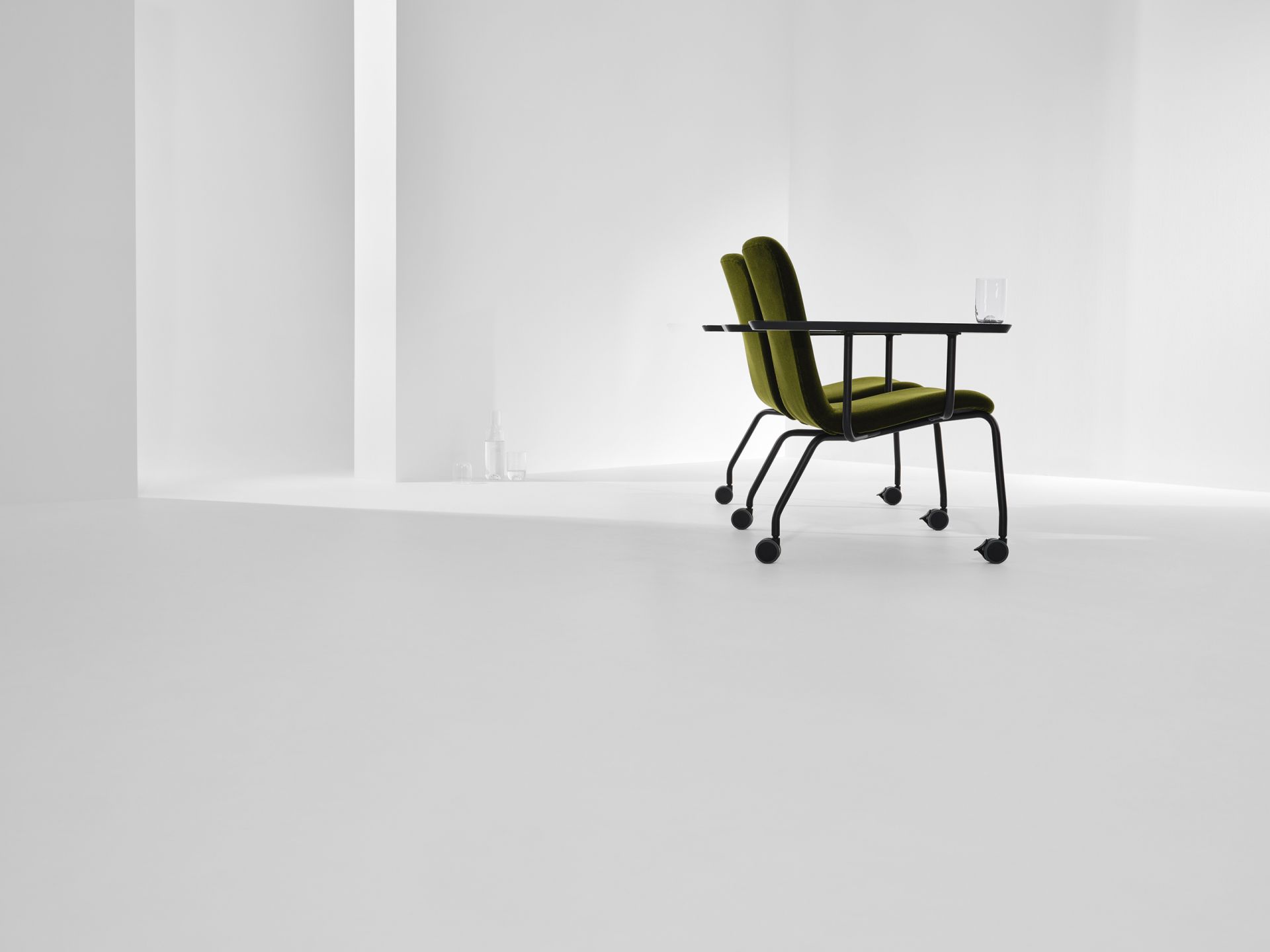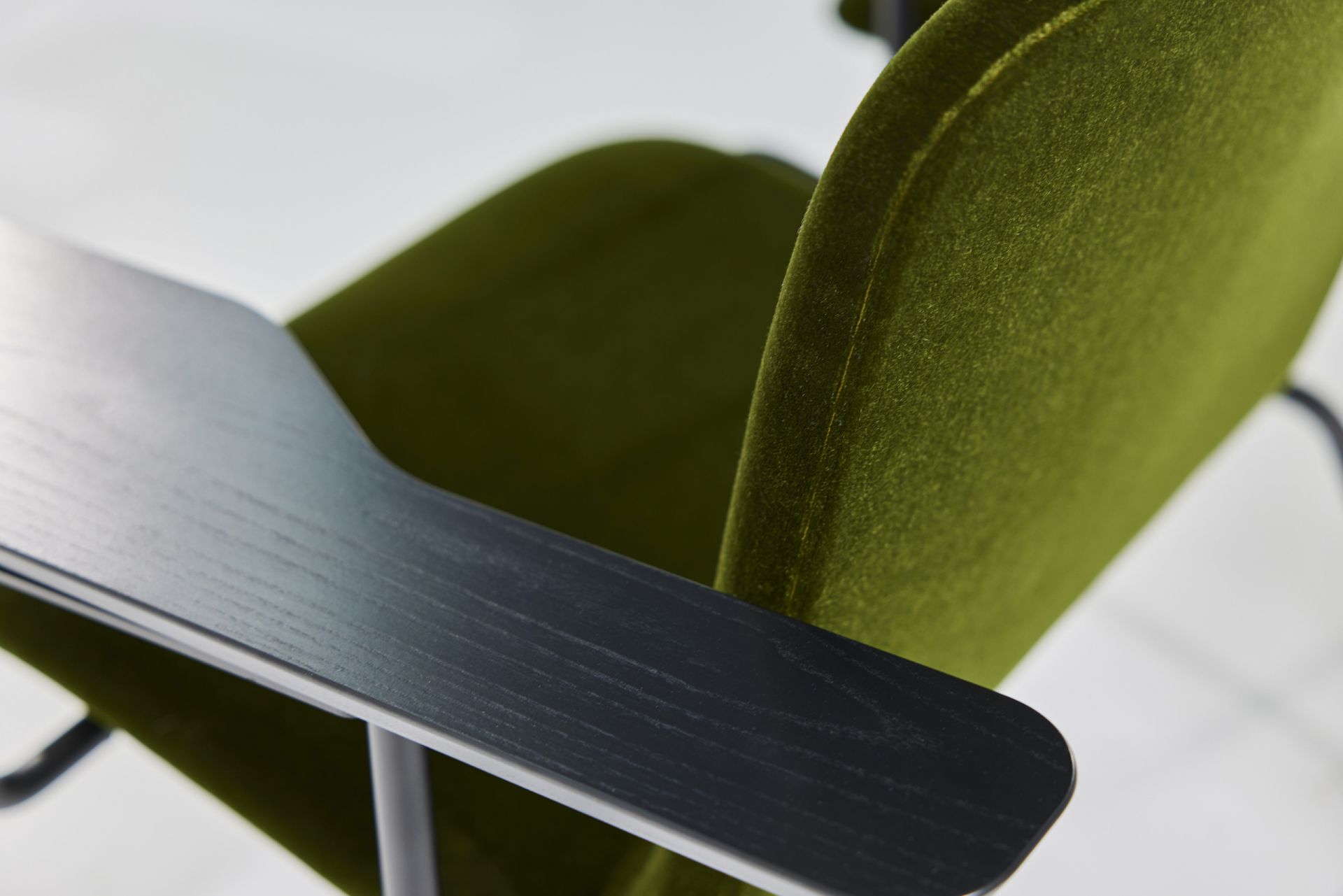 Hybrid interior design solutions in the offices of the future
EFG, together with the Form Us With Love design studio, has created next-generation seating in the form of Hybe. Hybe addresses the need for mobile seating and meeting spaces that can be adapted according to requirements. Hybe incorporates different functions and features in a hybrid that creates endless possibilities for different settings. Because Hybe is so versatile, its main characteristic is flexibility, making it easy to reconfigure spaces in tomorrow's office. With its flexible, mobile design, Hybe is ideal for lounges and touch-down areas. Hybe's silhouette almost seems to hover, emphasising its mobility. Its castors make it easy to create new constellations in the dynamic workplace.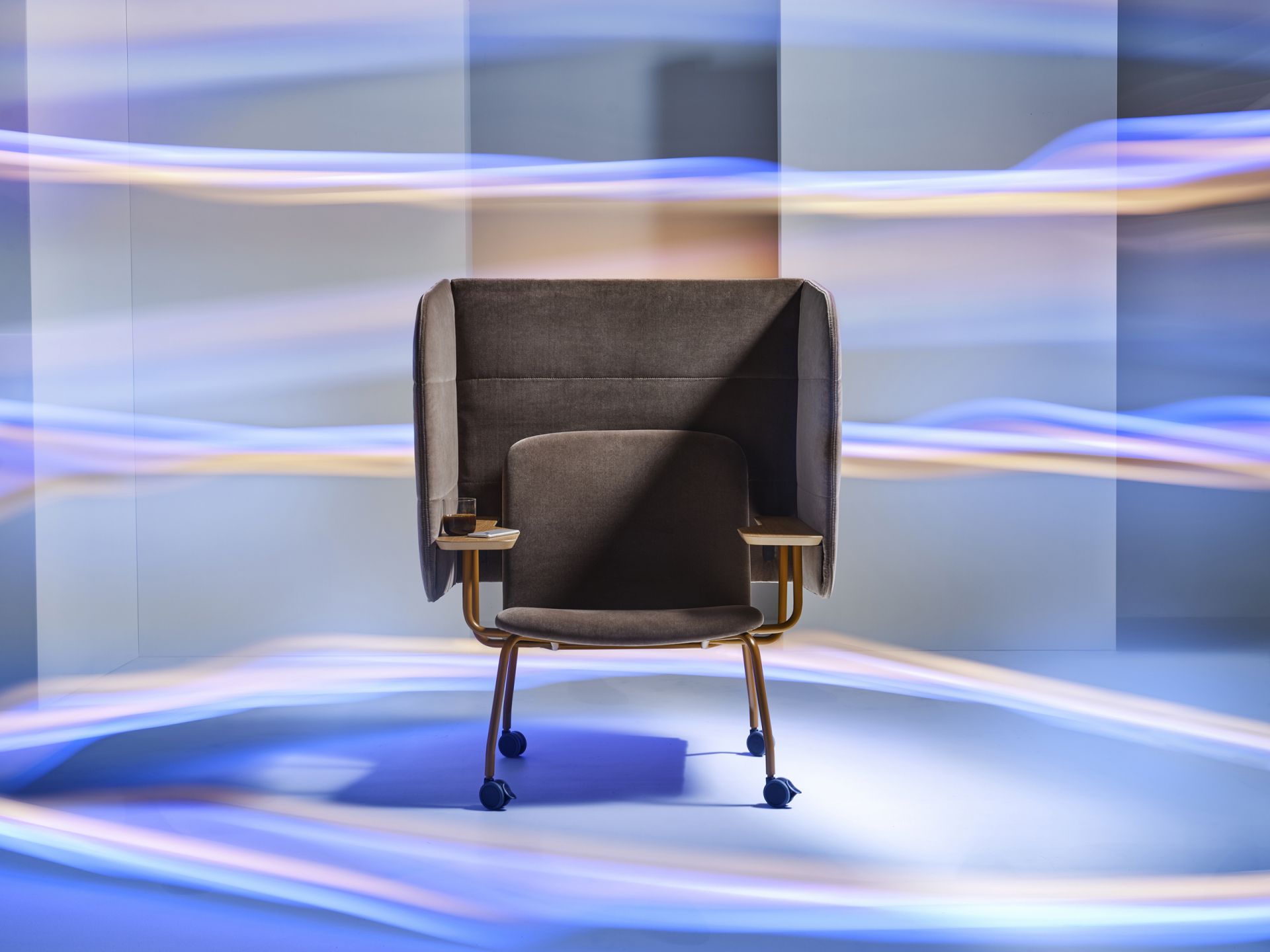 Meeting furniture 2.0
Even if our working methods change, meetings between people will never disappear. Hybe is the natural meeting place for physical and virtual meetings alike. Versions with partition screens offer seclusion and block out noise in busy surroundings, making Hybe superb for focused work, telephone calls or the virtual meetings that will become ever more common in tomorrow's workplace. The partition screen also has an important part to play in providing a sense of well-being as it provides seclusion when you need peace and quiet or need to be alone for a while. Turning two or more seats with partition screens to face each other creates a room-within-the-room, allowing Hybe to serve as flexible meeting space or temporary workshop venue.