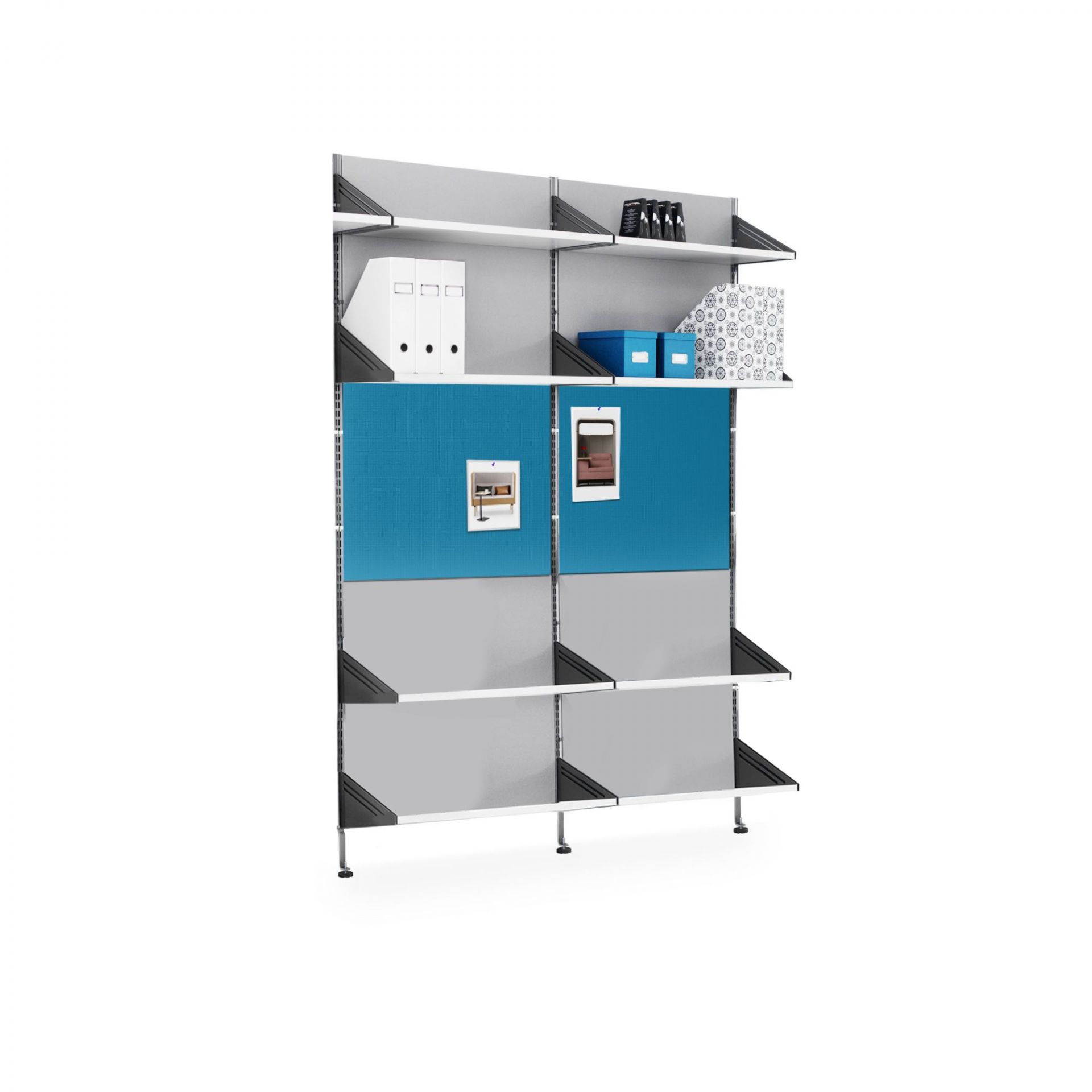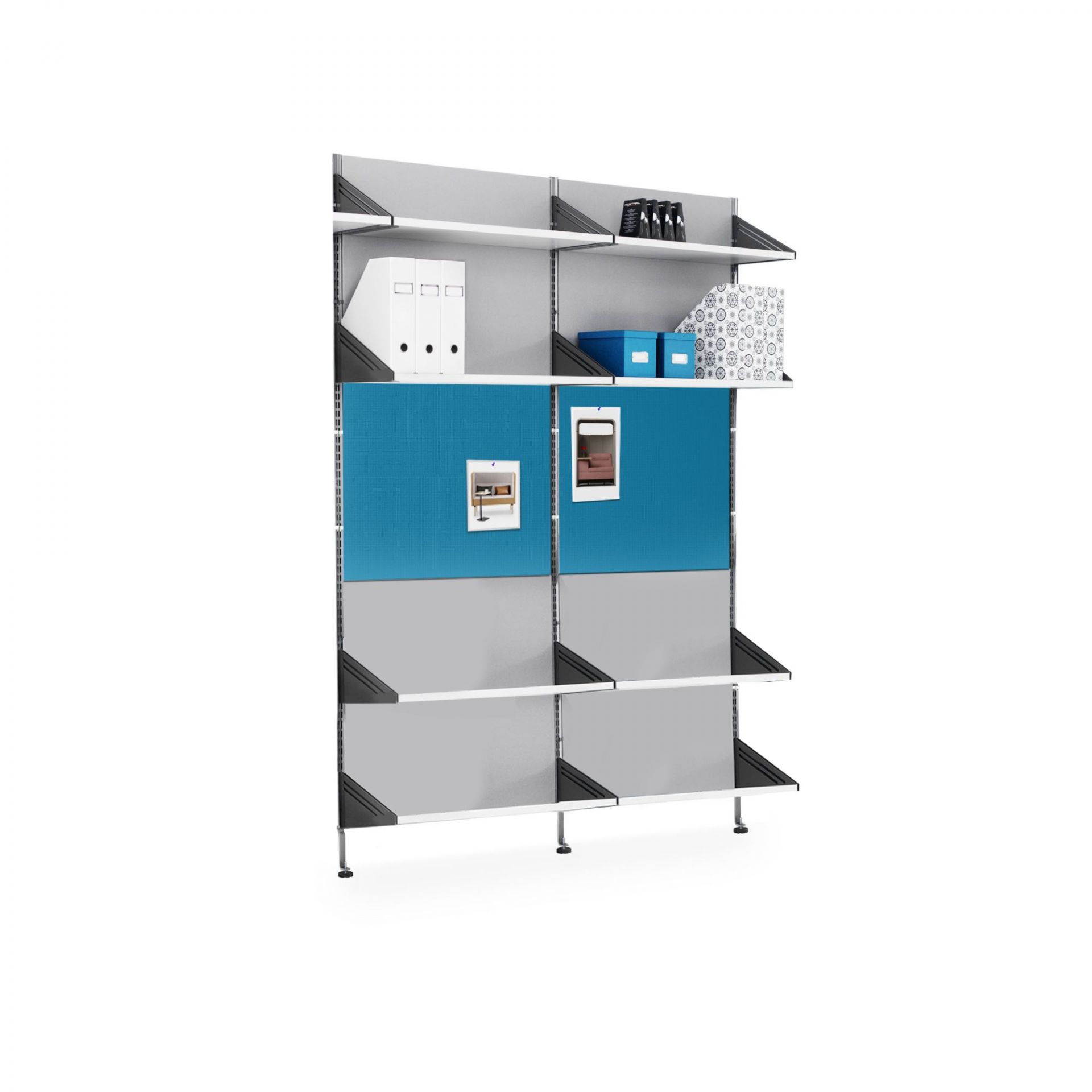 Team Pro Wall
Storage
Flexible wall mounted system with practical accessories.
Details

Options & accessories

Downloads
Available fabric covered with sound-absorbent padding, cork board or glass-enamel steel.
Metal rails lacquered in white (14), black structure (24) or dark grey metallic structure (26).
Fixing of horizontal rails should always be done according to EFG instructions. The buyer is responsible for the ultimate bearing resistance of the wall.
Accessories: Shelf, cupboard, stationery shelf, book support, coat hanger, hooks and magnets.
Guarantee: 5 years liability for defects resulting from faulty design, materials or workmanship.
Tested according to: EN 1023-1, EN 1023-2, EN 1023-3, ISO 354 & NTACOU085, ISO 10053 & NTACOU085.