HideAway is a family of functional and flexible tables that fits perfectly into large conference rooms, small meeting rooms or schools and other educational environments. With HideAway, you can exploit space optimally without having to compromise on design.
Flexible table in a range of versions
HideAway's tilting and folding variants make it easy to set up or store away. The asymmetrical star base on the single pedestal table allows the table to be stacked in a queue to save space. HideAway is available with a stand in white, black or silver and can be combined with tops in wood, linoleum or laminate. The design can be adapted to your style so the table fits into the majority of interior design projects and the flexible construction makes the table perfect for rapid refurnishing projects.
Versatile and sustainable
HideAway is labelled and manufactured from 52-59 recycled material and 41-49% renewable material, depending on which variant you choose. Table tops in FSC®-certified material (FSC-C009111). The wood-chip core of the straight-edge table top is manufactured from 100% recycled material. Just like the majority of EFG's products, all parts can be replaced, which means you can update the table as required.
*FSC-C009111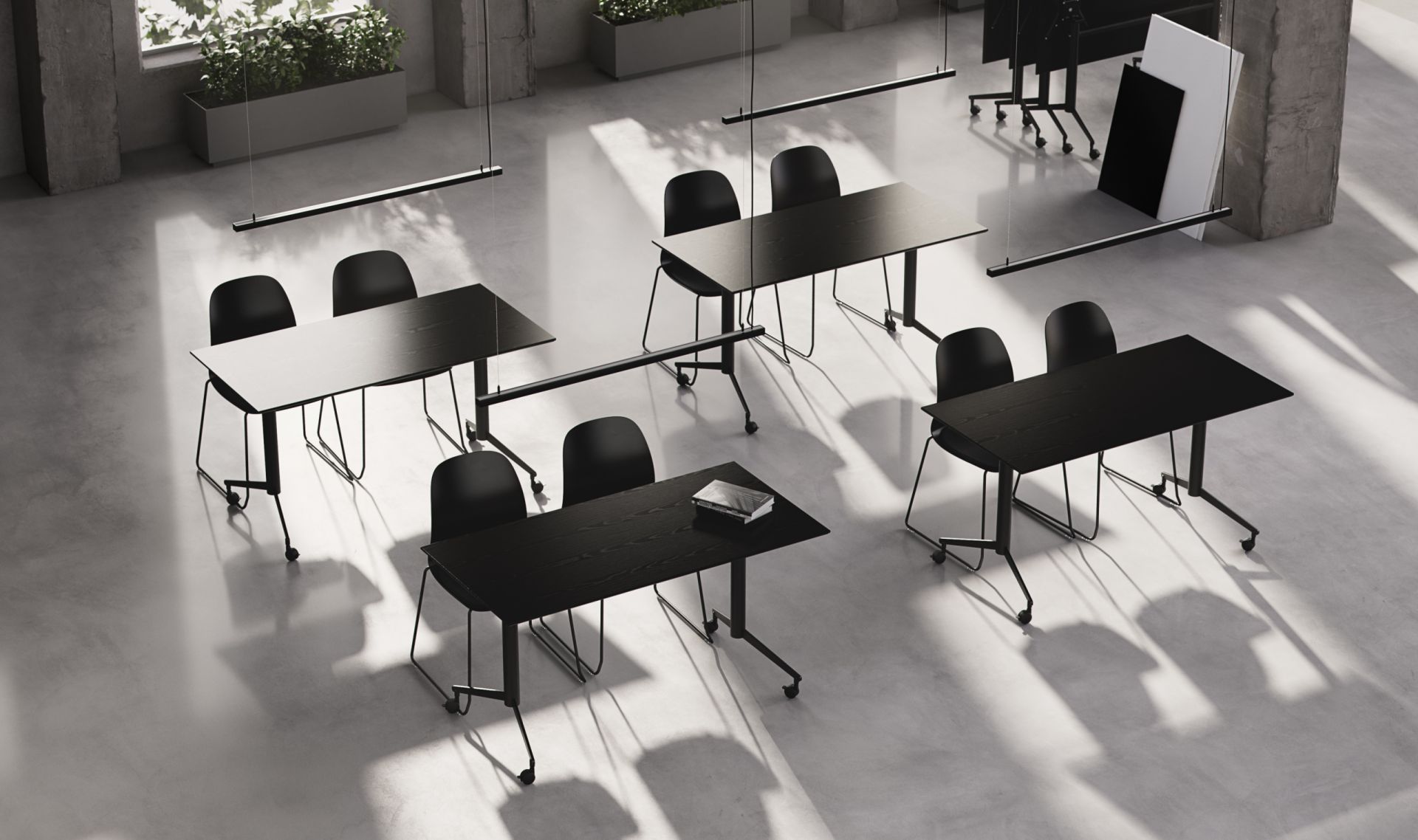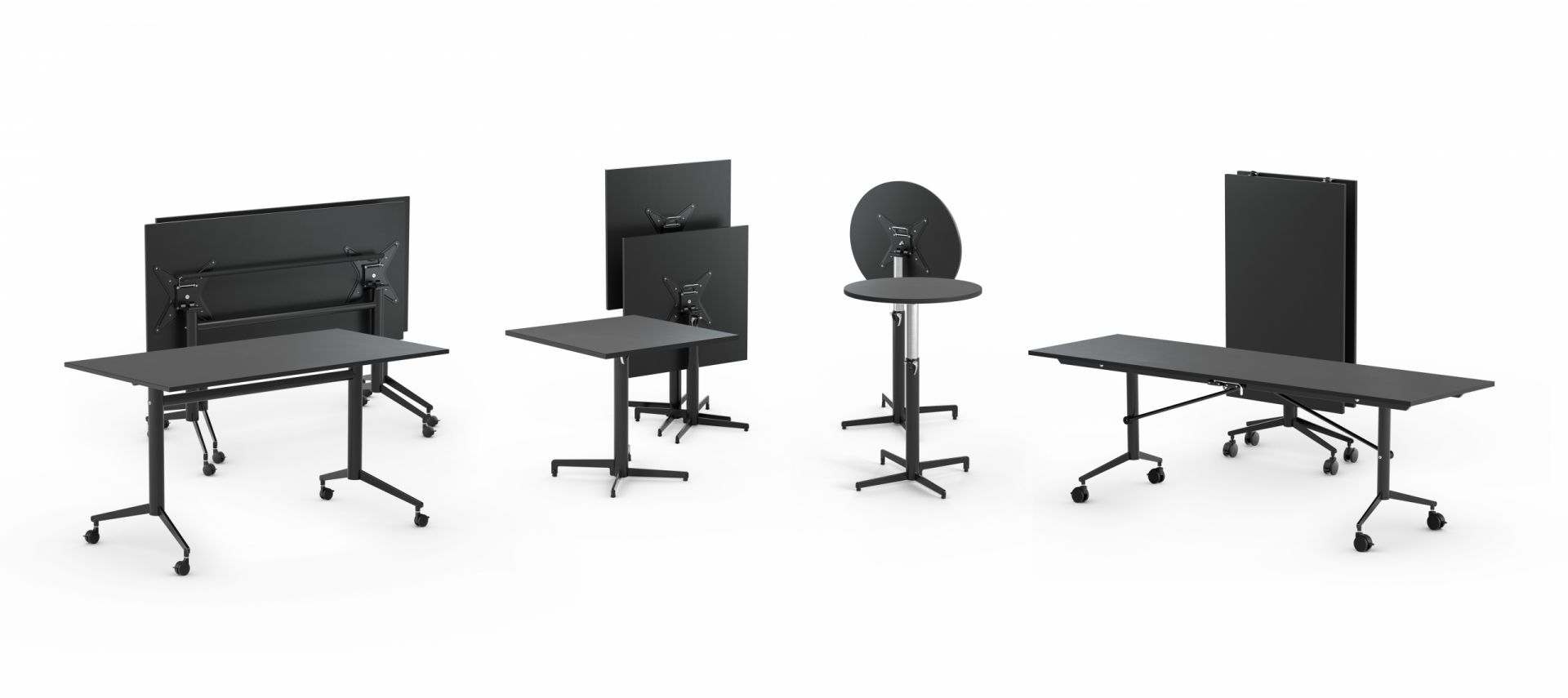 For all environments
HideAway is available in three variants: two tilting pedestal tables in different sizes and one larger, folding conference table. The tilting single pedestal table can be manually height adjusted and the small pedestal table has an asymmetric star base, which makes it easy to stack and store. The conference table has a fixed height and wheels that make it easy to roll to one side. HideAway works extremely well in conference rooms both as an individual table and in a U formation. The pedestal tables are perfect for spontaneous work in group rooms, reception or entrance areas. The single pedestal table works very well with the Archie bar stool for coffee or lunch.
Single pedestal table
Tilting
Adjustable height (72 cm)
Asymmetric star base
Worktop in round, square or square with rounded corners
Worktop in wood (ash, birch or beech), linoleum or laminate
Stand in white, black or silver
Handles in zink and wheels in black
Applications: meeting rooms, group rooms, reception, entrance areas, schools/educational environments
Double pedestal table
Tilting
Wheels
Worktop in rectangular
Worktop in wood (ash, birch or beech), linoleum or laminate
Stand in white, black or silver
Handles and wheels always in black
Applications: meeting rooms, group rooms, reception, entrance areas, schools/educational environments
Conference table
Folding
Fixed height (72-73 cm)
Stand in white, black or silver
Worktop in wood (ash, birch or beech), linoleum or laminate
Handles and wheels always in black
Applications: meeting rooms, conference rooms, workshops, schools/educational environments