Favor is a tasteful cross between a work chair and a meeting chair. The upholstered chair combines comfort, practical functions and an appearance with elegant details. A comfortable place to sit for short or slightly longer periods.
An upholstered chair for meetings and between meetings
Favor was developed for those times when you need somewhere to sit to work or in a meeting but you don't need a chair to work in eight hours a day. The chair is height adjustable, which makes it a good chair for group rooms, temporary workstations and spontaneous meetings. Place it by a table to quickly make a comfortable workplace, or use it as a guest chair. And the great thing is that you don't need to choose. A wheeled variant means you can easily roll it to where you or someone else needs to sit.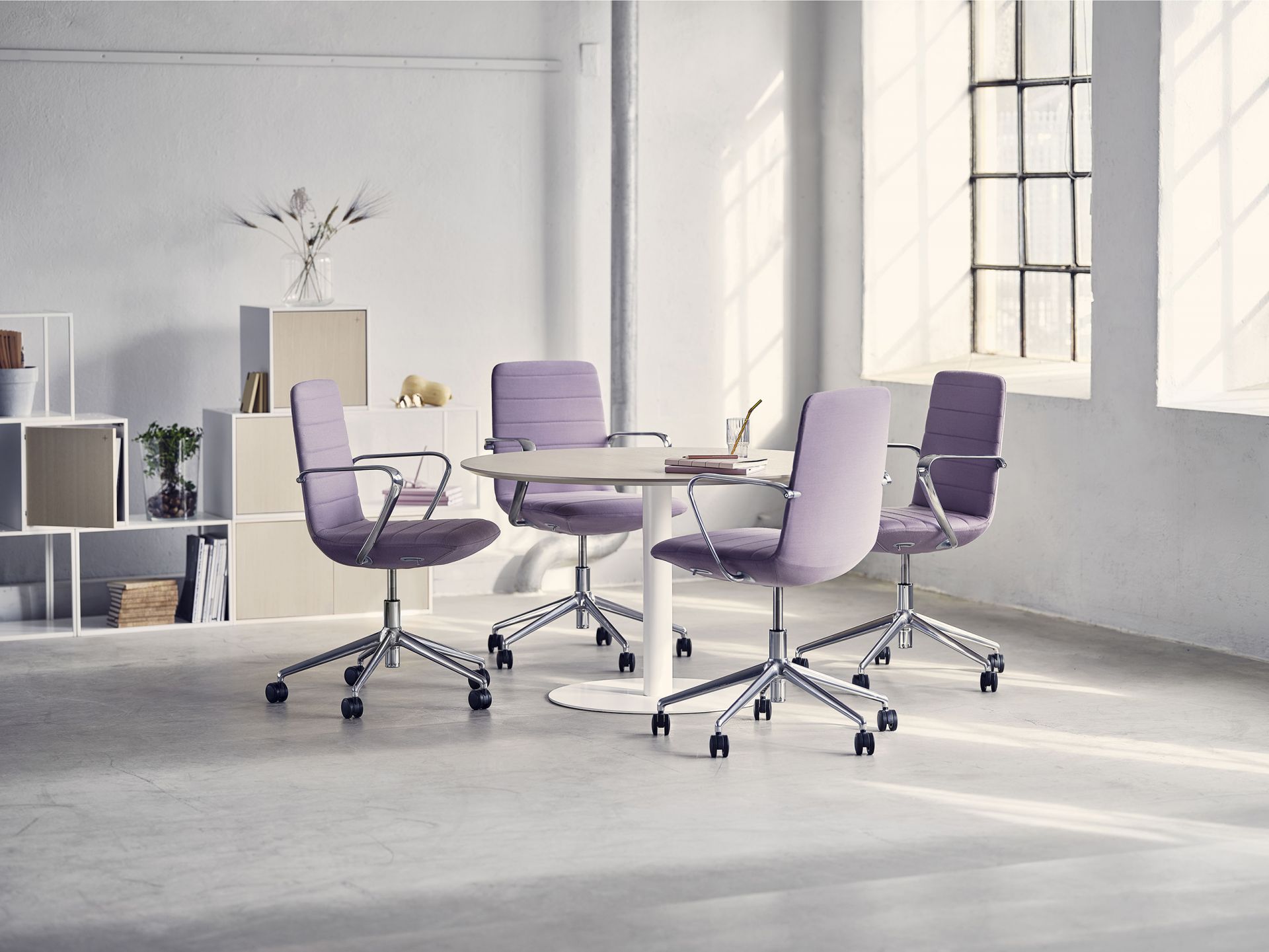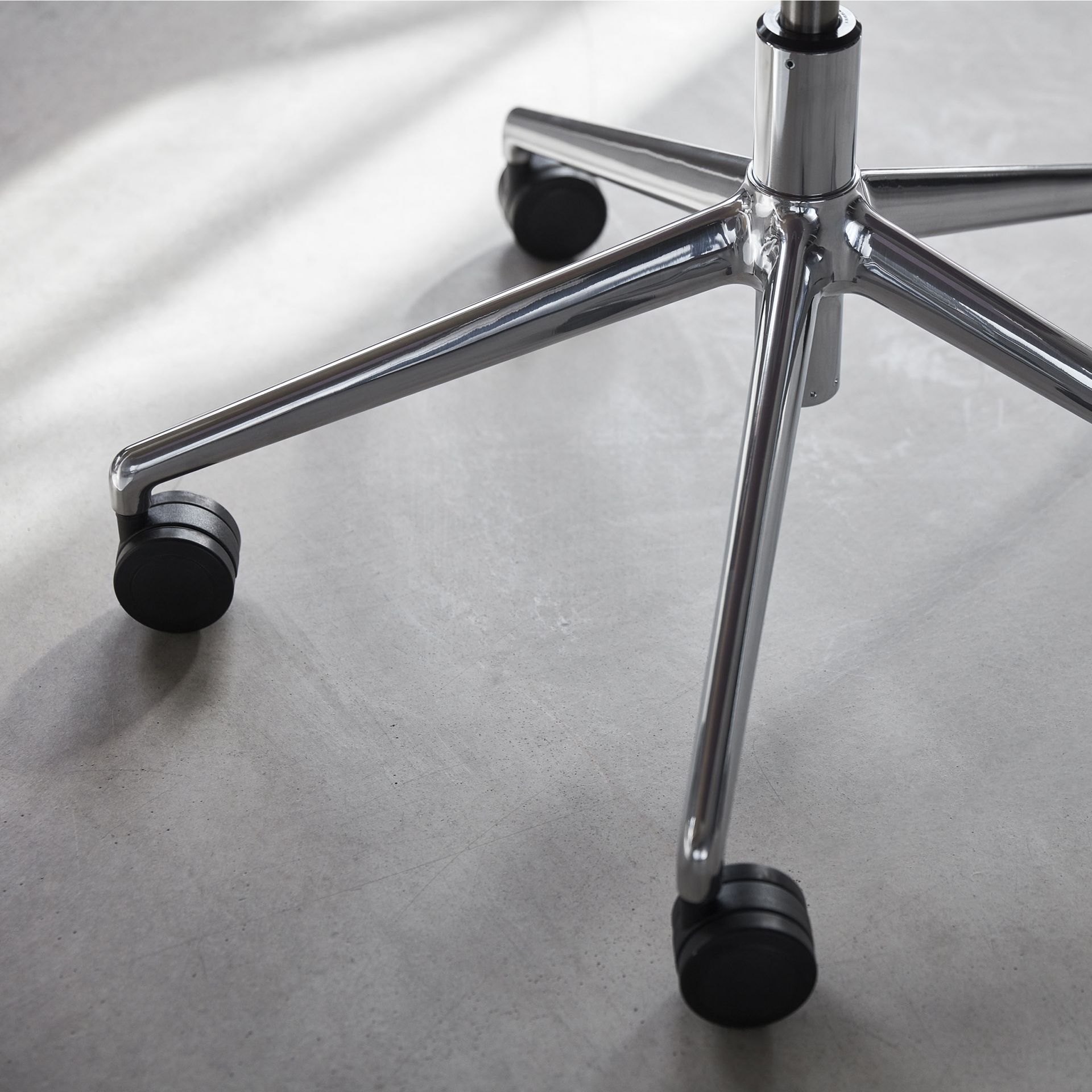 Choose the back height, frame, star base and upholstery
Favor has a classic design with clean angles that give the product a longer lifetime. The chair is fully upholstered, and the horizontal seams in the fabric provide an elegant detail. The stylish design continues in the chair controls, which are discreetly concealed beneath the seat. Favor has a fixed arm rest and is available with a low or high back. Choose between a star base with five wheels or a star base with four legs and glides. The frame is available in black plastic or aluminium. The chair can be upholstered in one of EFG's many standard fabrics. Why not choose a leather upholstered chair with a black plastic frame and wheels for the conference room, or a fabric upholstered chair with a star base in polished aluminium for reception?