A meeting table, dining table or side table? Chat is an easy-to-position pedestal table available in several heights, sizes and shapes to suit a range of different environments and contexts.
A small table for dining rooms, lounges and meeting rooms
Chat is a versatile family of tables for shared spaces such as cafeterias, dining rooms, meeting rooms, lobbies and lounges. This pedestal table has a frame in several different heights, together with a range of table top shapes, sizes and materials. Chat can be used as a coffee table, side table or standing table. Position your variant of the table in a shared space with chairs, sofas and pouffes, or in a booth – for example Surround. Chat is perfect for coffee break discussions, but it's just as good in workrooms, not least because the table top can be fitted with a recessed electrical outlet. Equip your small meeting room with a low table, or Chat as a standing table, with or without bar stools.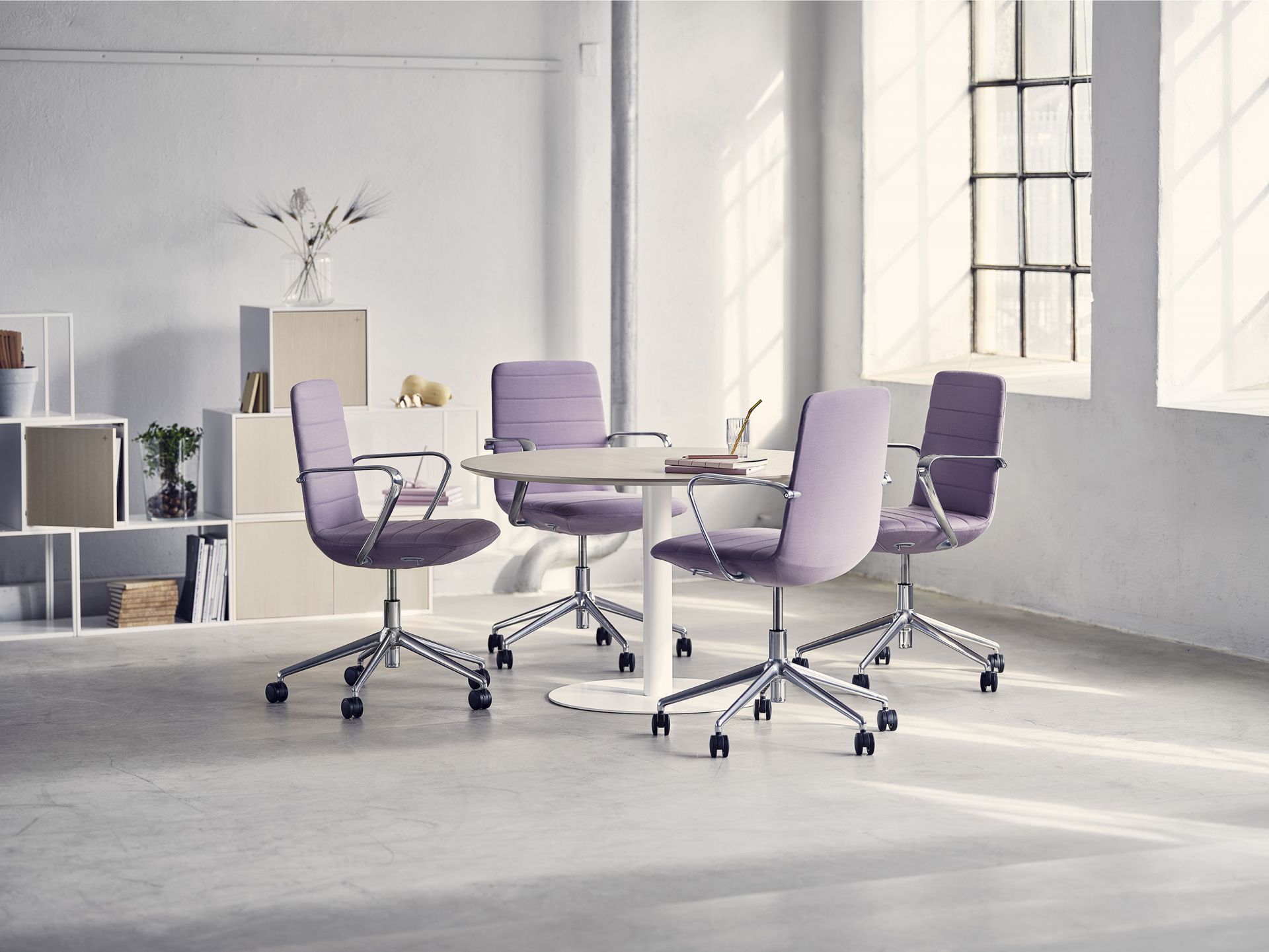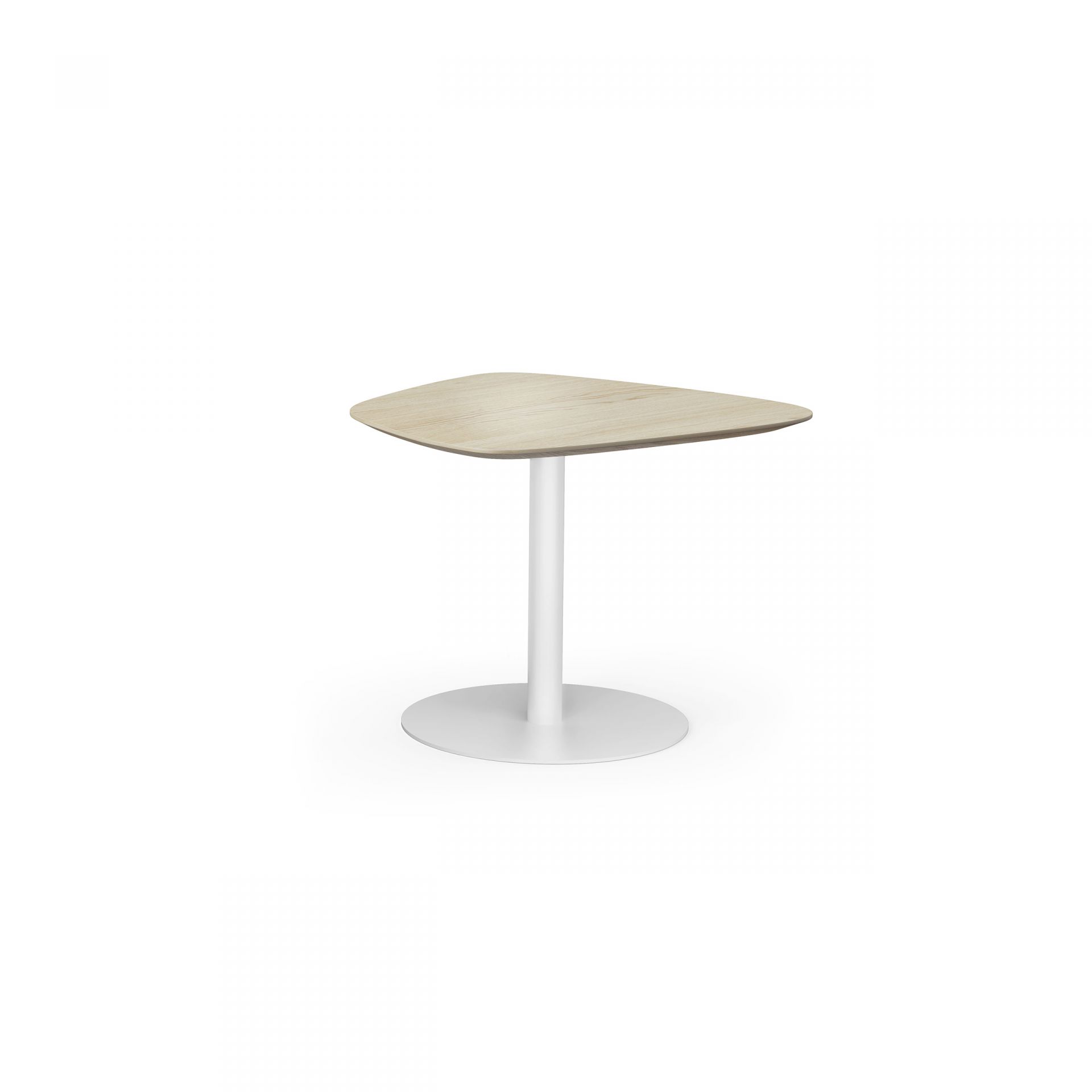 Choose the table's frame and table top
The table is available with a round top, or as a shaped or square top with straight or bevelled edges. The metal pedestal frame is available lacquered in silver, white, black and chromium, and the table top comes in laminate or wood variants. Choose a stylish variant with a white table top and white frame for the lounge, or match Chat with a wooden top with a group of wooden chairs for the dining room. Some of the table tops can be equipped with recessed electrical outlets, for example with a table top and two legs to create a larger table for spontaneous work in open areas or group rooms. Chat's many variants make it a small table with big possibilities.