Case
Inspiring design in Siemens' head office
EFG supplied the interior design solutions when Siemens moved its head office to new premises in Arenastaden, Stockholm. The goal with the move was to create an inspiring and activity-based workplace where people could meet and interact in a natural way.
An activity-based office over five floors
The Siemens move meant a transition to a workplace with increased flexibility and activity-based functionality. After the move, the total surface area of the office reduced from 20,000 to 10,000 m2 and the number of workstations fell from 700 to 540. The layout of the office is a combination of open plan offices with different sized meeting and conference rooms, spread over five floors. Everything is designed to promote interaction and to motivate and inspire the employees. Siemens' systems and technology for communication, safety, sustainability and workplace functionality have been implemented throughout the building.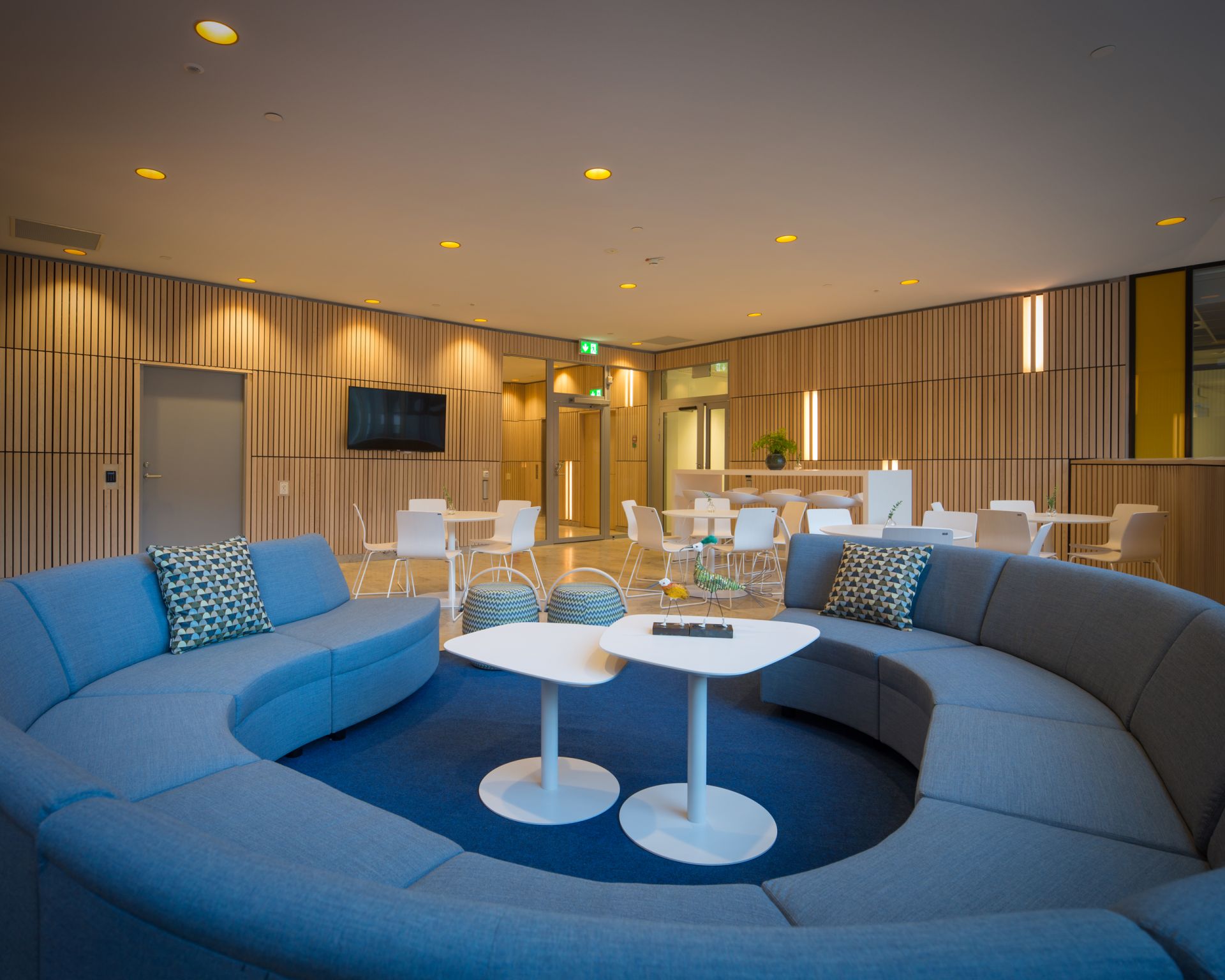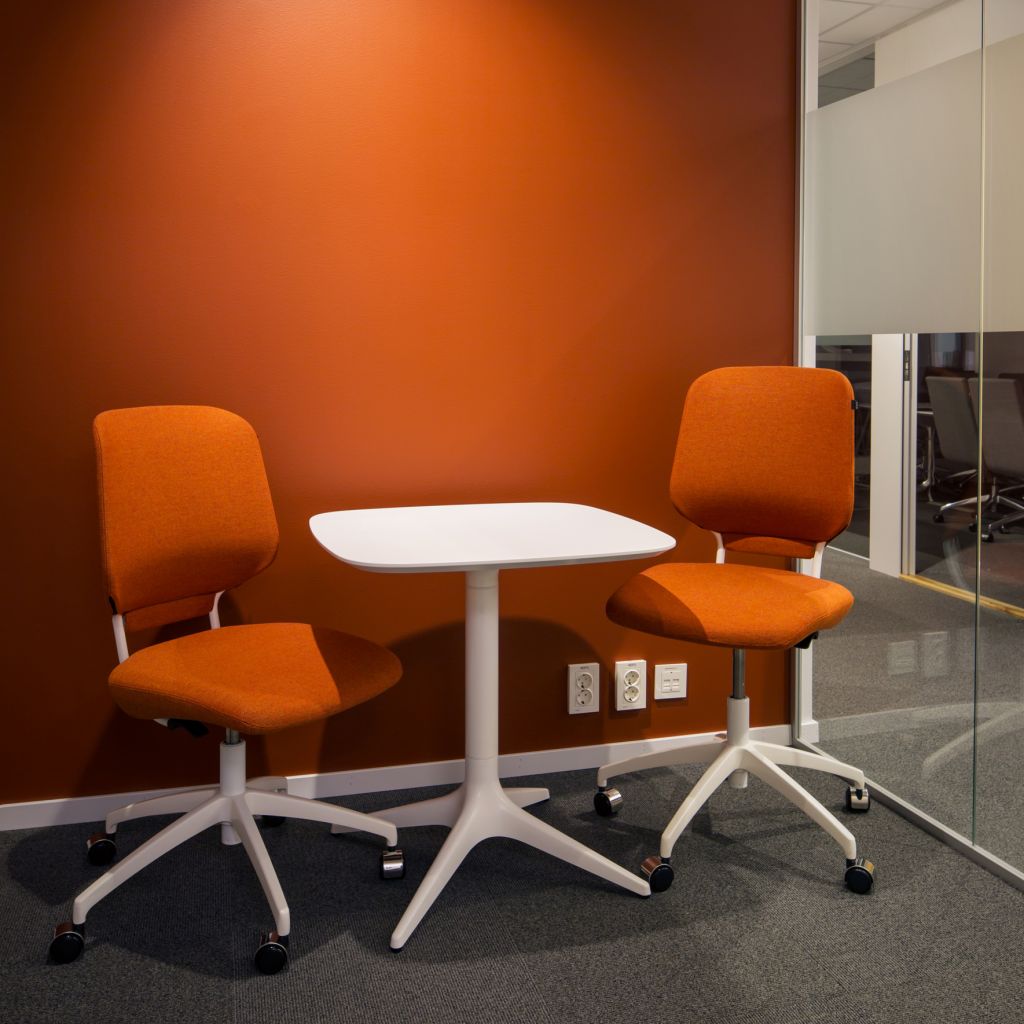 Office furniture with an interplay of colours and materials
The interior design process involved staff in focus groups, together with a photo competition that resulted in unique, breathtakingly beautiful photo walls with primarily natural subjects. Natural materials and surfaces such as blonde wood and natural stone, reinforced by carefully designed lighting, create a calm and light colour palette. The furniture from EFG was carefully chosen to interact with the materials and colour palette. The open spaces were equipped with the Chat pedestal table together with the Nova chair in white-stained ash with a white lacquered sledge base. The Kavaljer sofa in colours matching the rugs was placed in seating areas together with tables and chairs. The workstations were equipped with the HideTech sit-stand desk and office chairs from Savo. In smaller group rooms, the colour of the feature walls was matched with fully upholstered Nova chairs with sledge bases. The conference rooms were equipped with the Woods office chair with grey upholstery.
EFG's role: Interior design solutions, furniture supplier
Architect: T+E Arkitekter
Delivery date: 2017
Location: Stockholm, Sweden
Business: Solutions for sustainable property development
Workstations: 540
We wanted a personal touch and premises that reflect the spirit of the company.

Betina Ottosson, Location Manager, Siemens.