Zoe – A Nordic Ecolabelled wooden chair in several variants
EFG always strives to manufacture furniture with minimal environmental impact. Our sustainable wooden chair, Zoe, is ideal in an interior design concept where you want to create a warm and lively feel.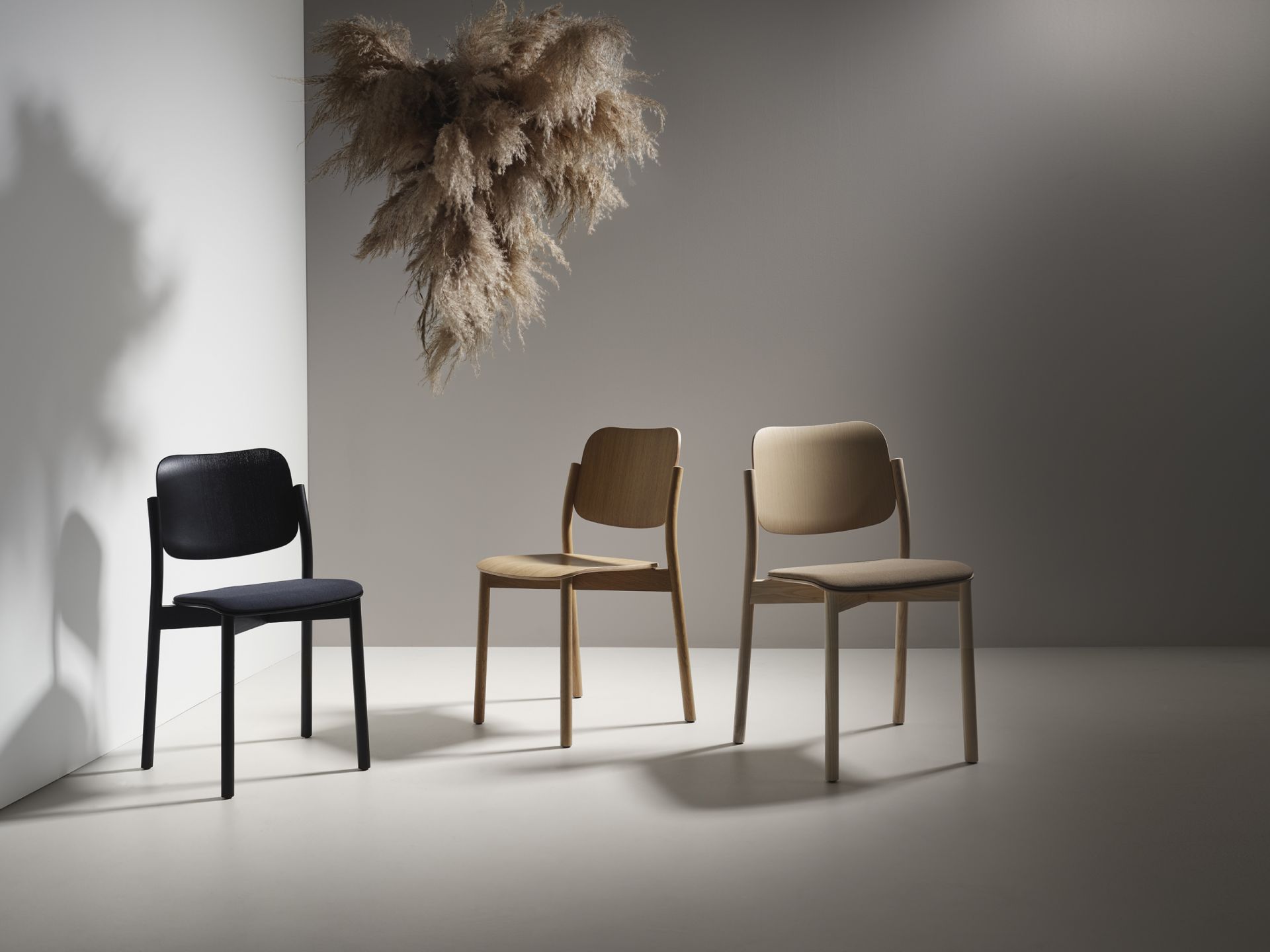 Zoe is a neat wooden chair with a pared down Scandinavian design. The chair is also available with the seat upholstered in fabric or leather, making it easy to create exactly the right look. Designer Jonas Forsman has focused on the chair's slender dimensions to save material, giving Zoe a low carbon footprint. The chair is available in oak, white-pigmented ash and black-stained ash from FSC® certified* wood from responsibly produced forests. As a material, wood isn't merely sustainable – it also becomes more beautiful over the years, giving Zoe a long lifetime. The chair is also available in Nordic Ecolabel variants, which means it fulfils the Nordic Ecolabel criteria for wood, metal, filling, textiles, plastic and chemicals. Recyclable and renewable materials are key components in EFG's design philosophy and our sustainability process.
Read more about the Zoe family.
*EFG's FSC licence number is FSC-C009111