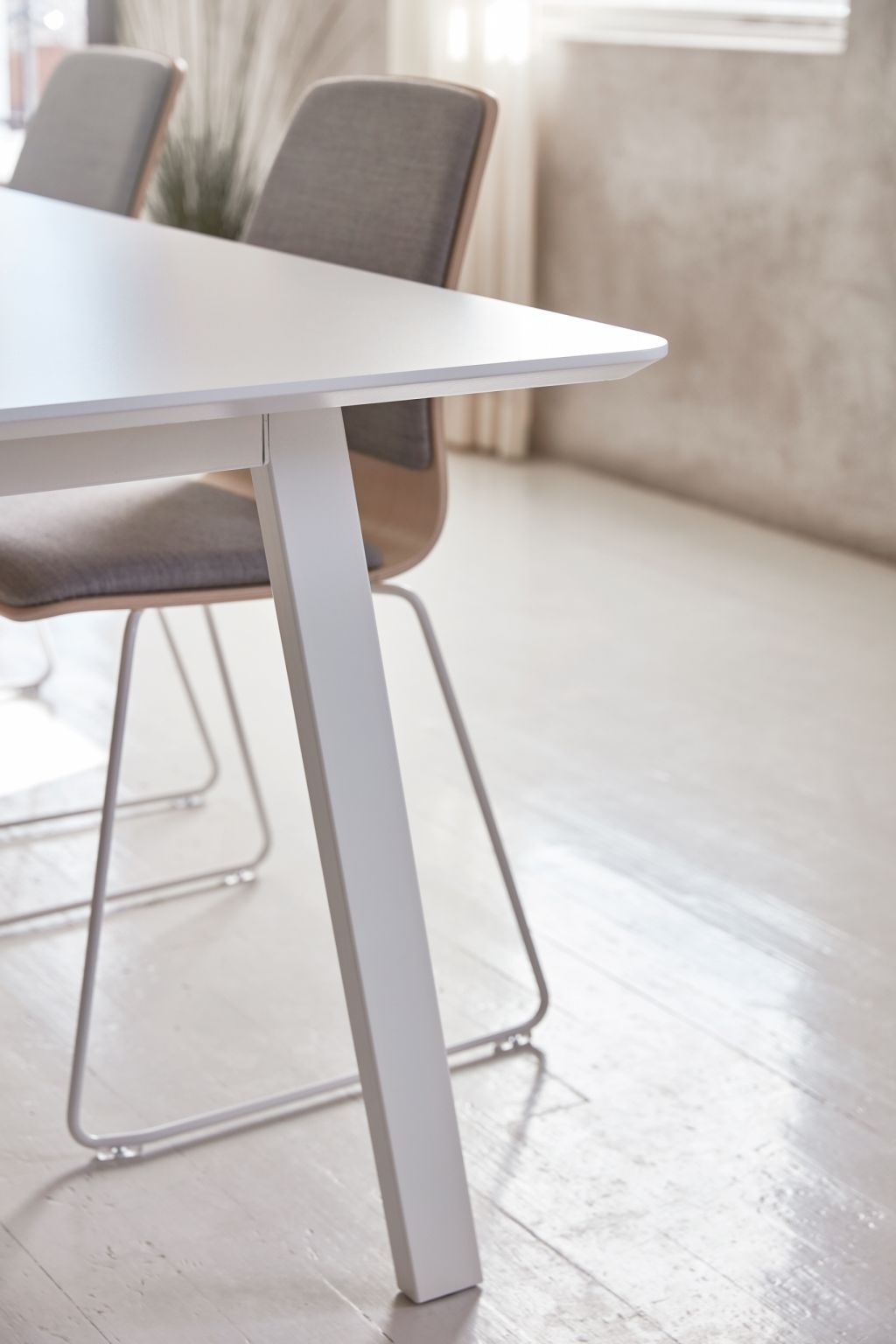 Tables for lounges, meeting rooms and dining rooms
Furnish the natural meeting places in the office – such as lounges, lobbies, dining rooms, cafeterias and meeting rooms – with lounge furniture in exactly the right design. EFG's range of lounge tables and café tables includes models of different heights, sizes, shapes and materials. Here you can find everything from small circular tables to large meeting tables with square tops. Are you looking for several small tables or perhaps one standing table? Our range includes sofa tables, side tables, standing tables and pedestal tables. Furnish the conference room with an elegant lounge table, and use our standing tables with or without barstools in the lobby and in smaller meeting rooms. A wooden table with a retro design frame works perfectly in the lounge area, and several small café tables are ideal for the break room or dining room. A slender side table at perfect laptop height fits into group rooms but also works well with seating in open environments. With a sit-stand pedestal table in the lounge, you can quickly transform a low table into a standing table just right for networking and standing meetings.
Lounge tables and café tables in several different versions
Will you choose tables with metal frames or wooden legs for the lounge area in the office? Regardless of whether you're looking for a large table with a strong design or several small practical pedestal tables for the lounge area, you'll find the right table in our range. Choose the material and colour of the lounge table frame together with the shape, colour and material of the top and whether it should have straight or bevelled edges. The materials available for our table tops include ash, birch and beech, together with linoleum and laminate in different colours. Our lounge tables and café tables are available, for example, with A-shaped wooden legs, star bases and round or square feet. We also have lounge tables that can have technology built into the top, which is ideal for meeting rooms or to enable spontaneous work in areas such as the lobby or reception. Create a relaxing lounge environment by combining our tables with appropriate sofas, pouffes and armchairs from our wide range of comfortable seating.