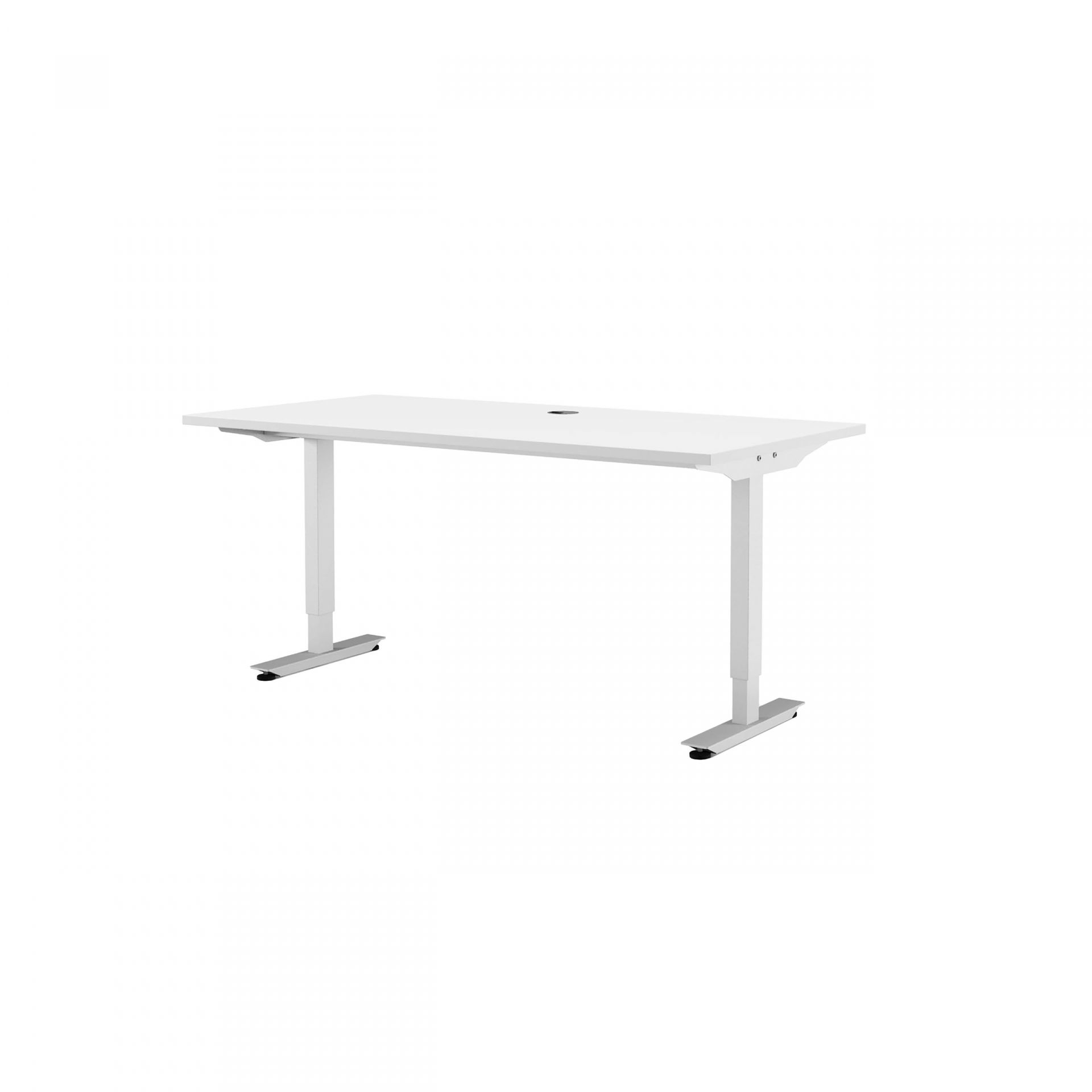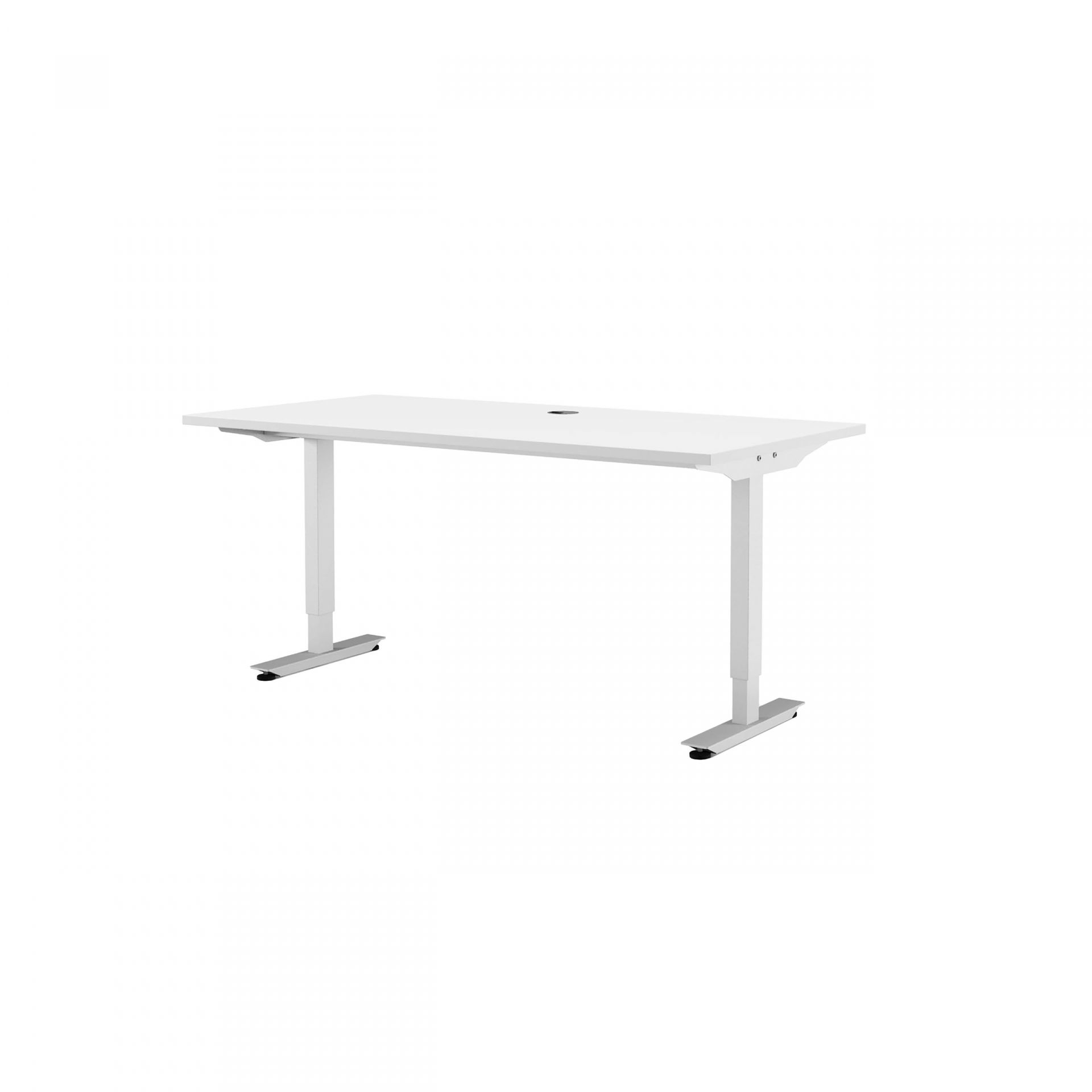 Active
Desk, sit/stand
Active is the next generation of sit/stand worktables. Active is the next generation of sit/stand worktables meeting the increased Scandinavian demands for flexible working positions during the day. The system is equipped with the latest technology, it is stable, acoustically sound, can be fitted anti collision detection and energy efficient. These workstations are designed to be used with RFID technology, which enables the user to book a desk, register personal preferences and save energy.
Details

Materials & Accessories

Downloads
Motor-driven metal frame with T-foot and with rectangular legs with the thickest part up or down, alternatively round legs with the thickest part of the leg at the top. Lacquered in black structure (24, RAL 9005), silver (62, RAL 9006), white (Z4, RAL 9016) or chrome (90).
The frame has two motors that are connected, no external control unit is required since these functions are located in each leg.
Motor-driven height adjustment, 650 mm, height 640-1290 mm.
Available with 2 or 3 legs but can be expanded to 8 legs in the same system (if more than three legs are needed, more transformers are required to provide more power).
The frame has adjustable beams between 1050-1915 mm, which is suitable for table tops in the size 1200-2200 mm.
Optional: Programmable hand contol (with display which, among other things, can program your height for seating and standing work position), anti-collision (frame stops automatically when colliding with an obstacle) and sliding table top (with and without desk screen).
EFG Active is presented in the price list with separeted table tops and frames, giving you the freedom of choice of combining these within the frames of contruction and norms.
Table tops with straight edges: 22 mm core of chip board with 0.6 mm veneer in beech (R5), ash white 2% (A2) and birch (B5). Table tops in MFC (MB, MC, ML, MV, M6 and MA), HPL (HW) or linoleum (D4) have a 22 mm core of chip board and straight edges.
Other important components at a workplace are: table screen, arm for flat screens, cable tray, CPU-holder and easily accessed power sockets.
Guarantee: 5 years liability for defects resulting from faulty design, materials or workmanship.
Tested according to: EN 527-1, EN 527-2, EN 527-3. EFG Active are labeled with the CE-label and meet AFS1994:48/98/37/EC.